Never suffer in a hot kitchen in the summer again! These 20 barbecue sides are the answer to a great cookout - without the sweat!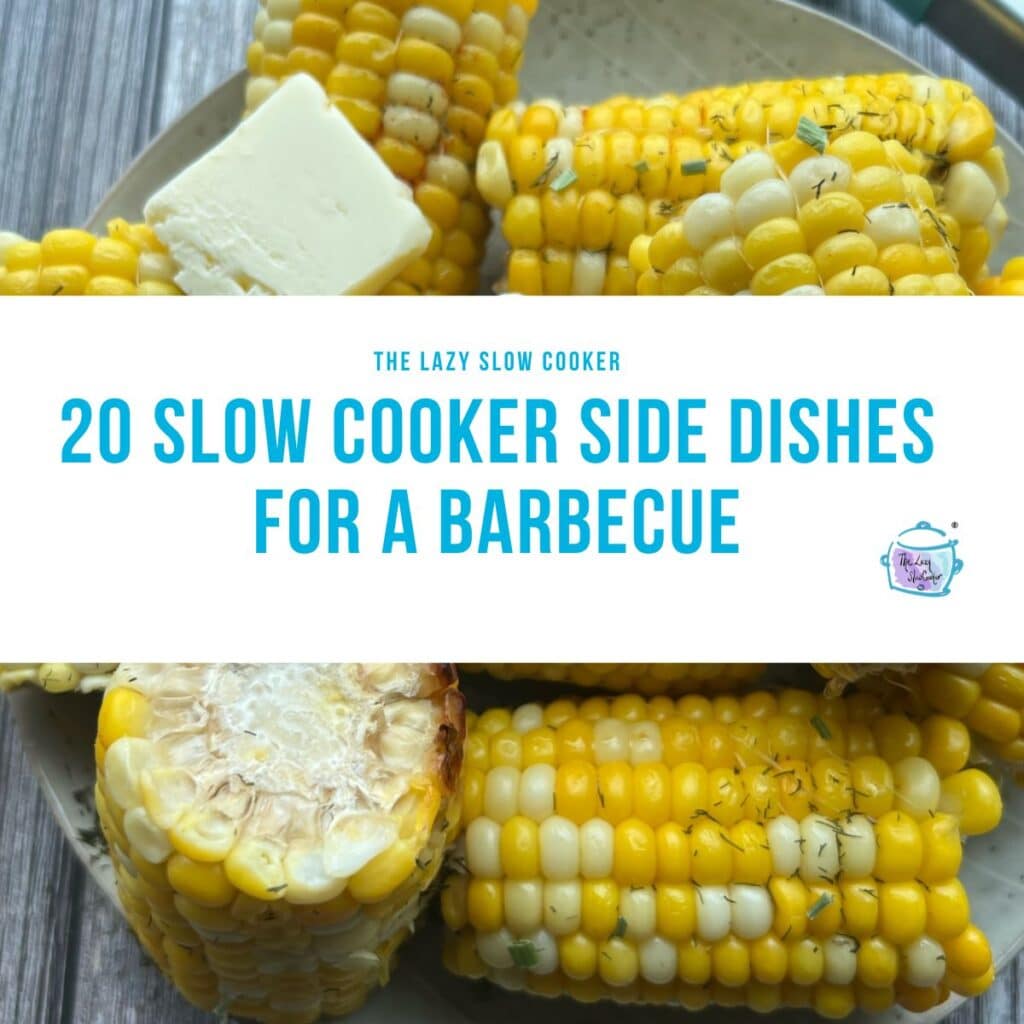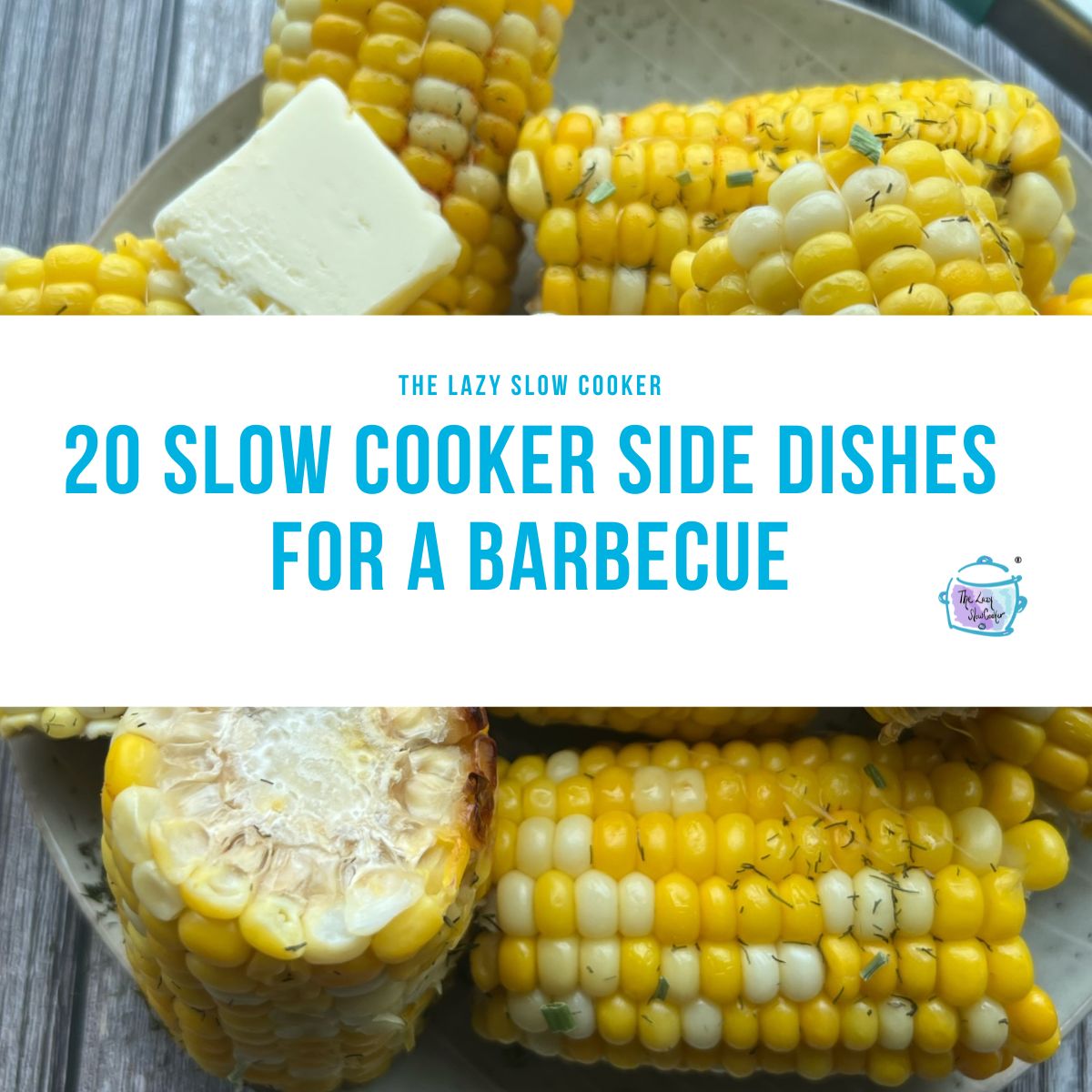 There is something so natural and wonderful about cooking outside. Whether you are using charcoal, gas or just rubbing two sticks together (good luck if that's you!) - it's just magical. Well - except in the rain!
Some side dishes are great right off the grill (grilled corn is amazing!). But others, such as potato salad and crispy coleslaw require prep time that keeps the chef stuck in the kitchen.
No one wants to be inside on a gorgeous summer day. Especially if it means missing all the amazing aromas of your main dish on the grill!
Your crock pot is the answer! These family favorite slow cooker recipes are the perfect sides to keep next to your grill all summer long. There is no better way to get yourself outside than to toss a few ingredients into your slow cooker.
Your slow cooker is perfect in the summer because It can cook away without emitting any extra heat. If you have a power source, you can even let these dishes fully cook outside.
Corn On The Cob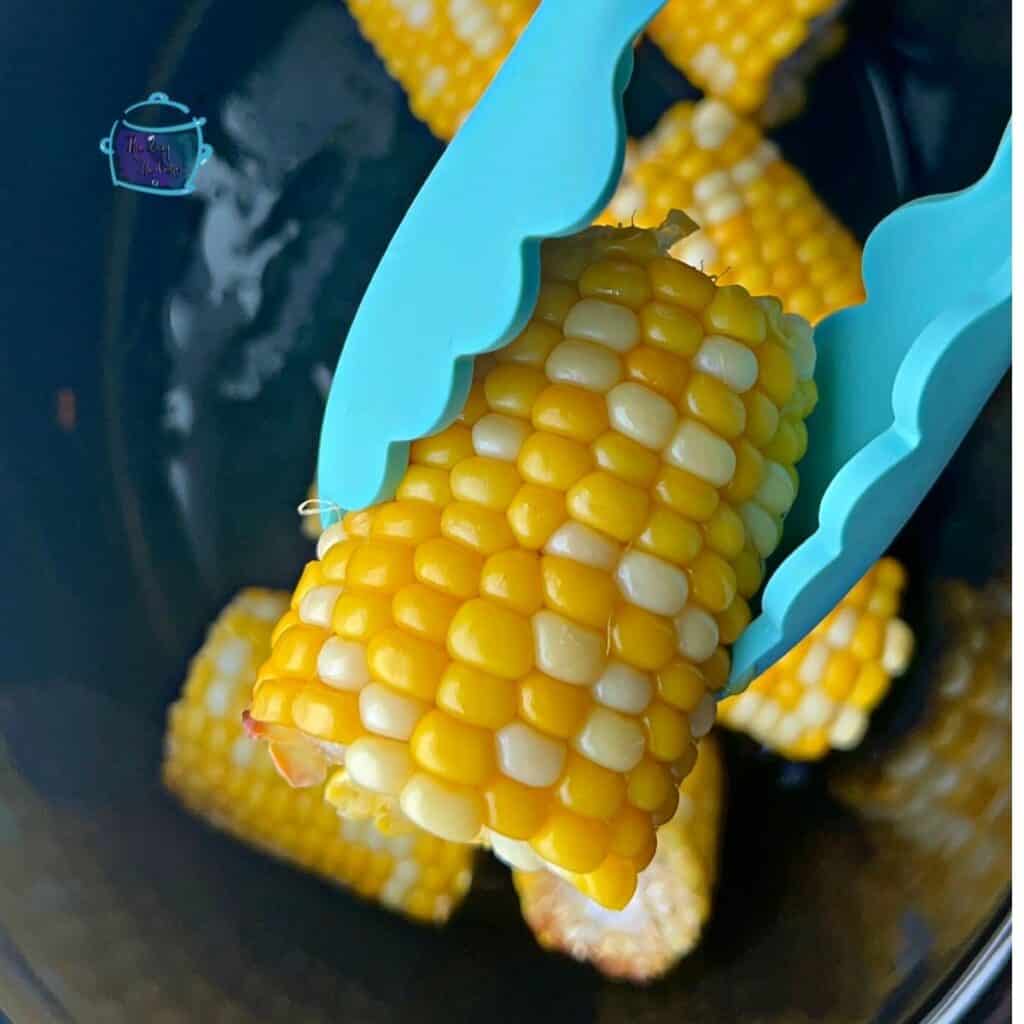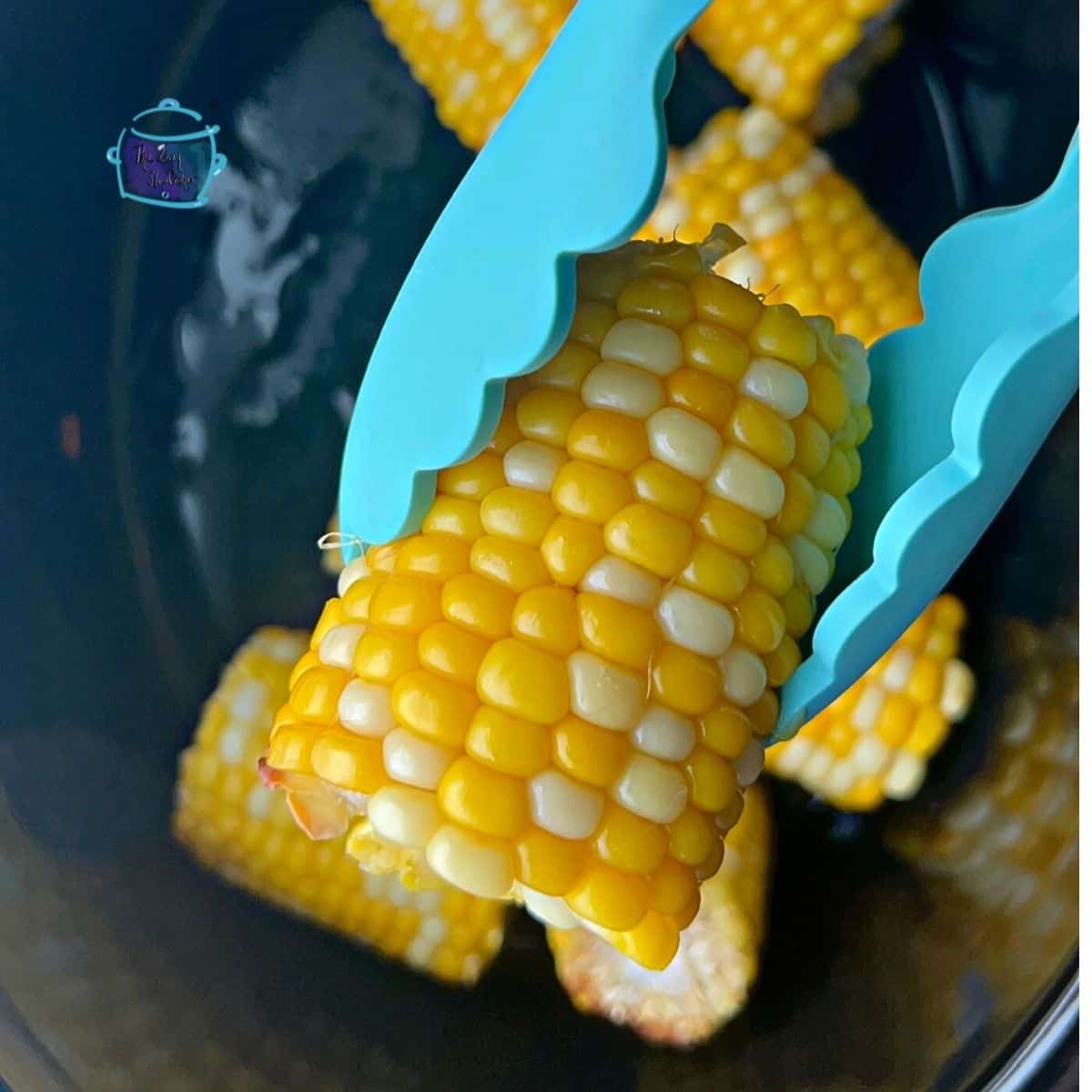 We love to cook our corn right on the grill. But when the main event takes up all the space, this easy recipe saves the day. Delicious corn made sweet and wonderful by your crock pot!
Sweet Corn Spoon Bread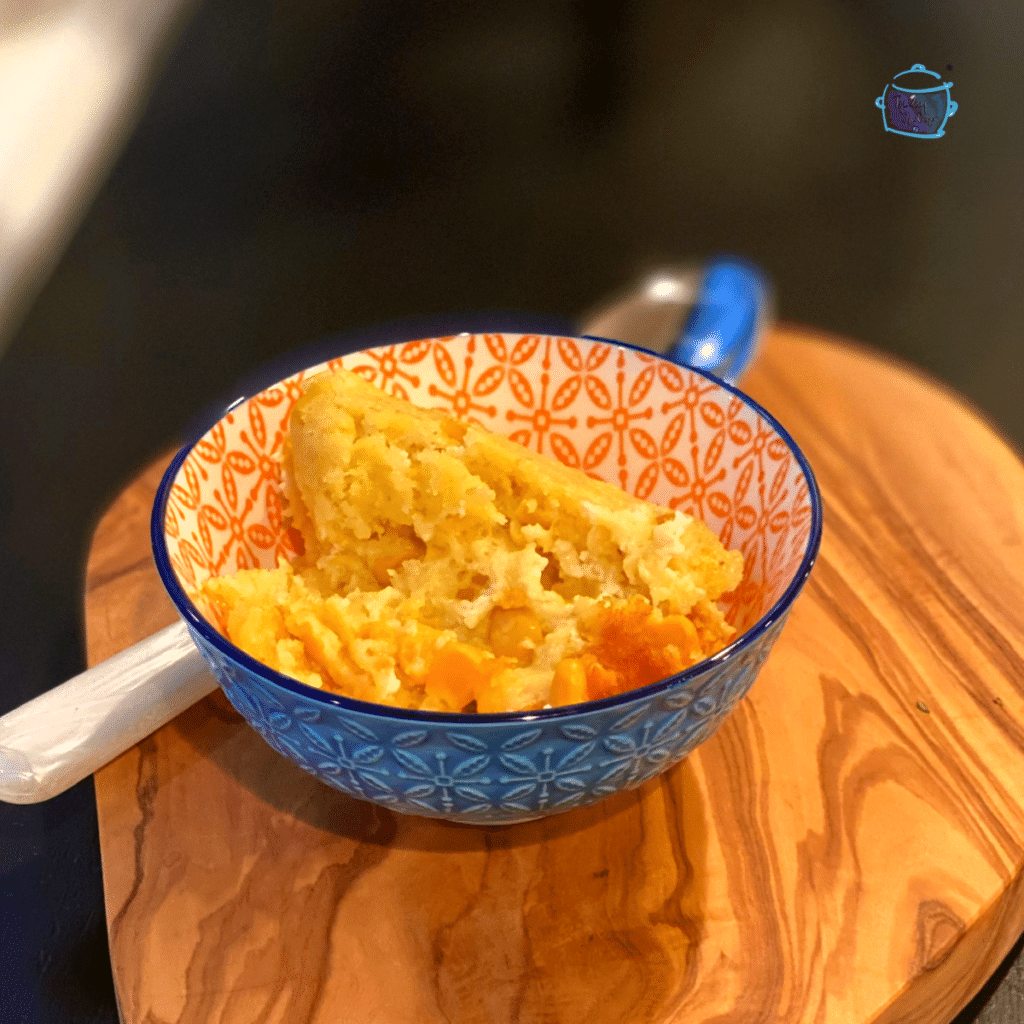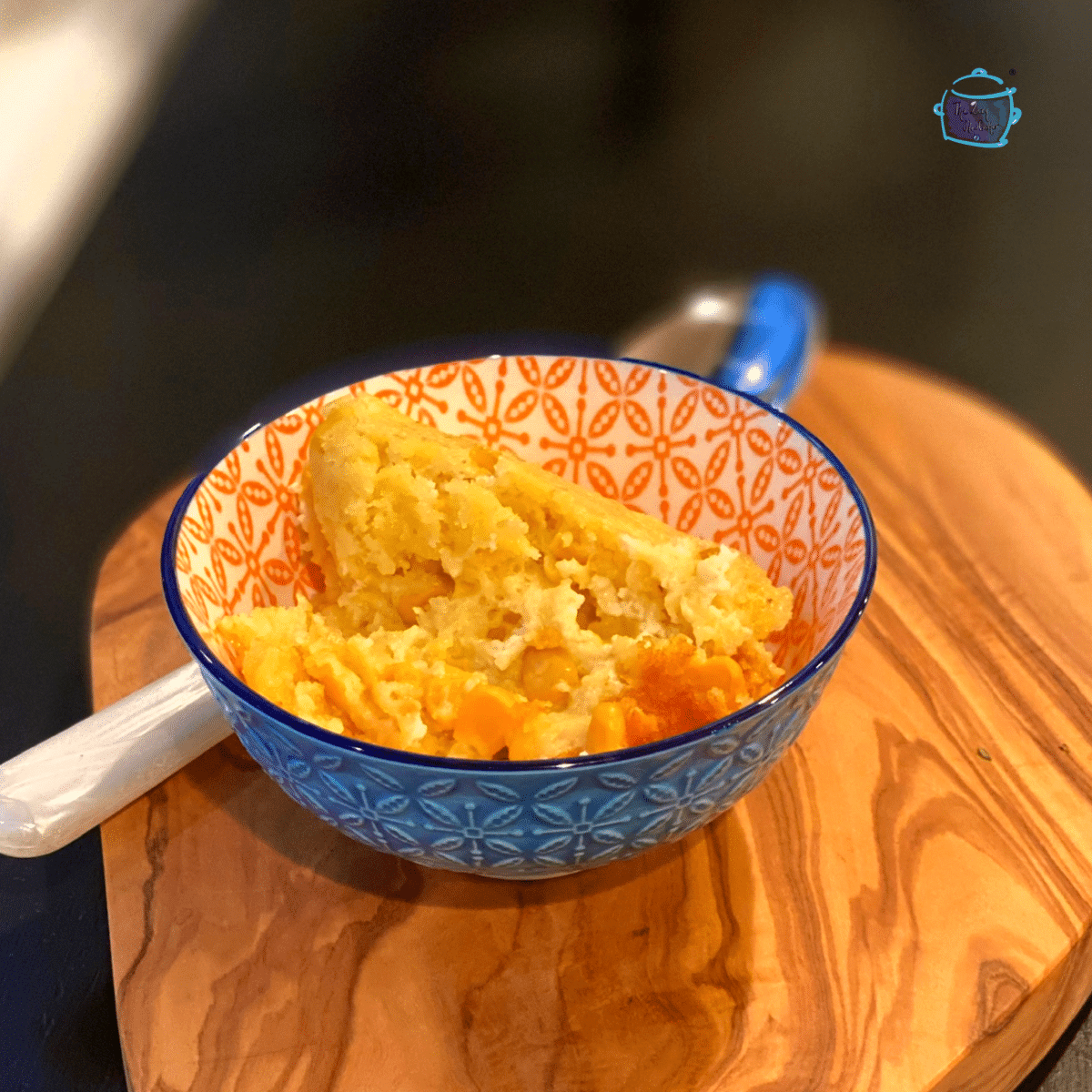 This delicious summer side dish is an easy way to include all the flavors of cornbread without opening an oven. Just add in a few favorite ingredients and let your slow cooker work its magic!
If you love this recipe, please let me know in the comment section below!
Old Bay Mac & Cheese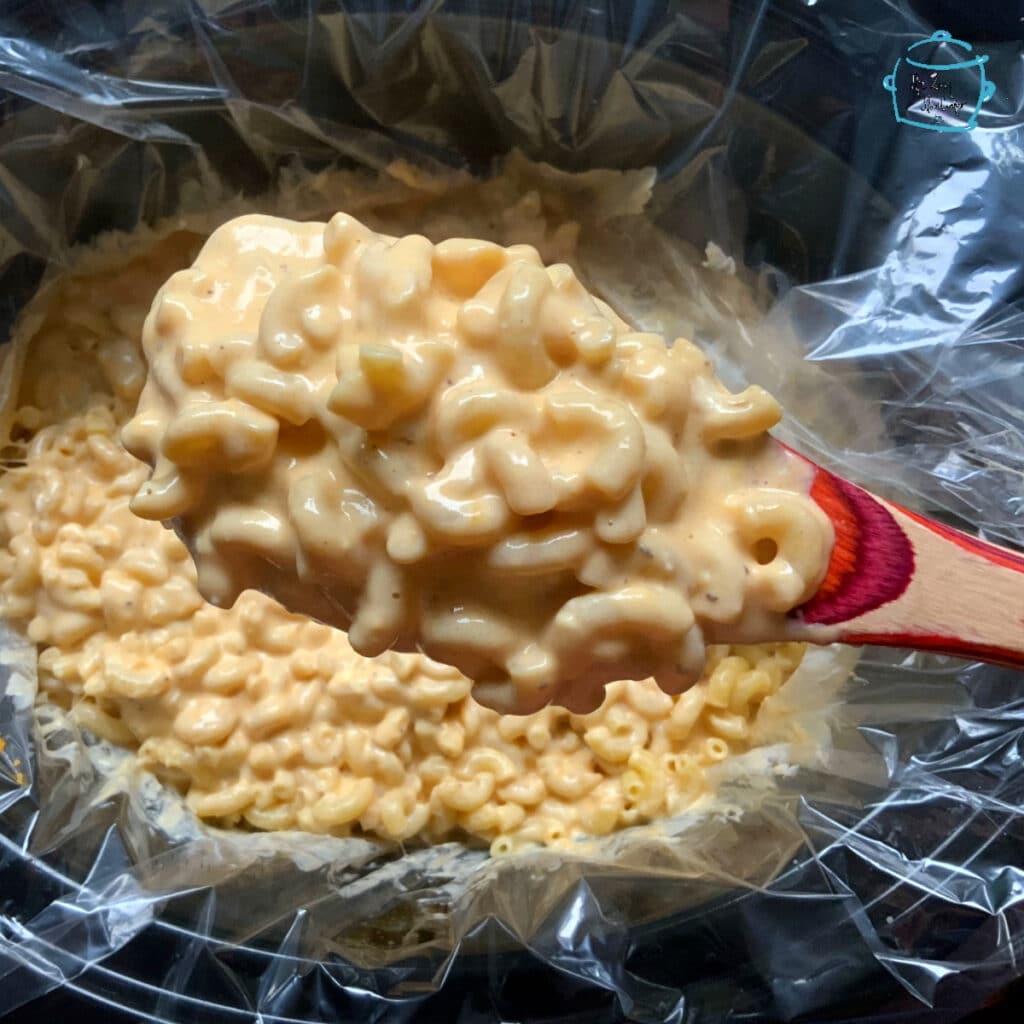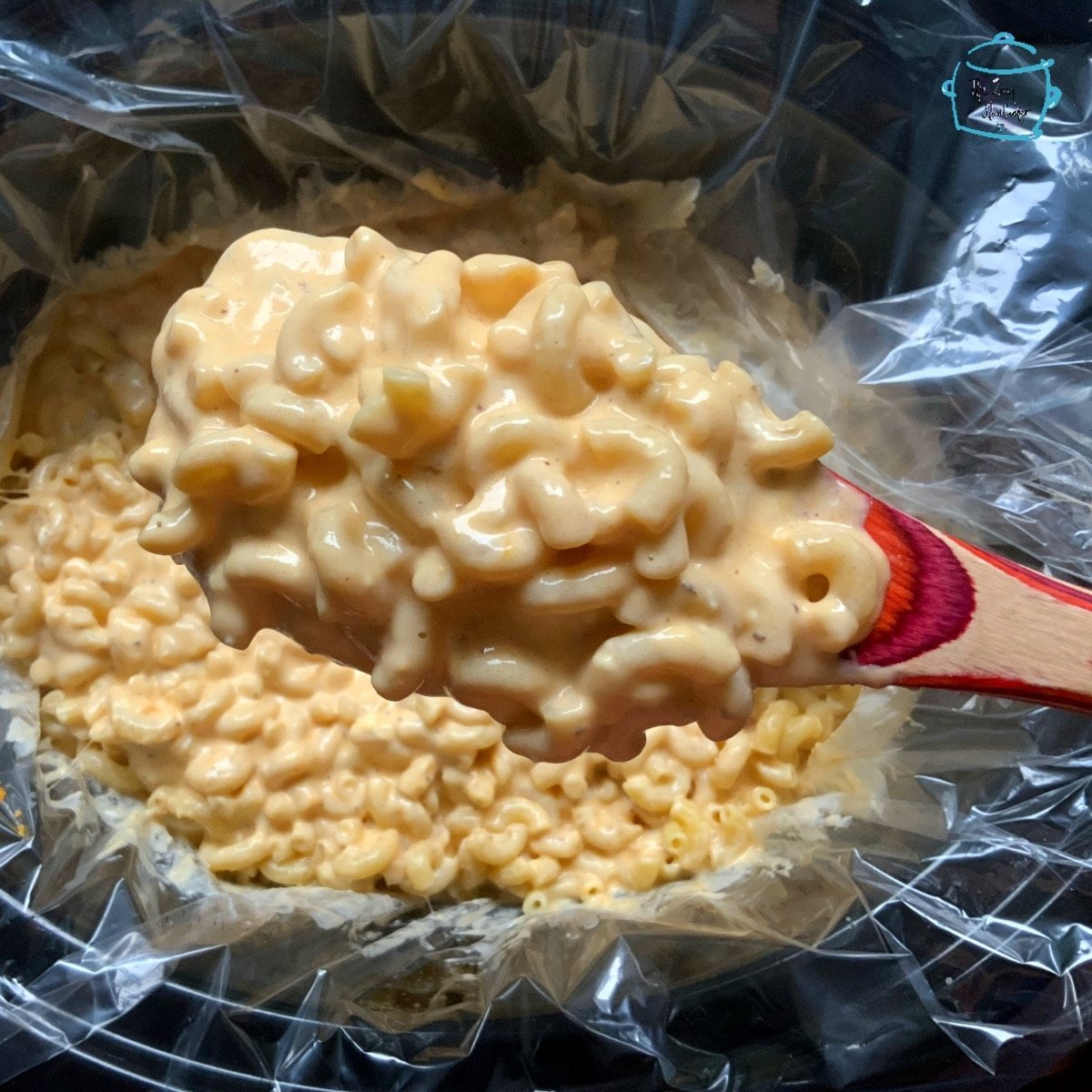 Who doesn't love creamy macaroni and cheese? This flavorful rendition is perfect with grilled fish and seafood but is always a good option no matter what you cook. It is one of the best crockpot side dishes and it can be made without standing over a boiling cooktop.
Fiesta Dip (no Velveeta)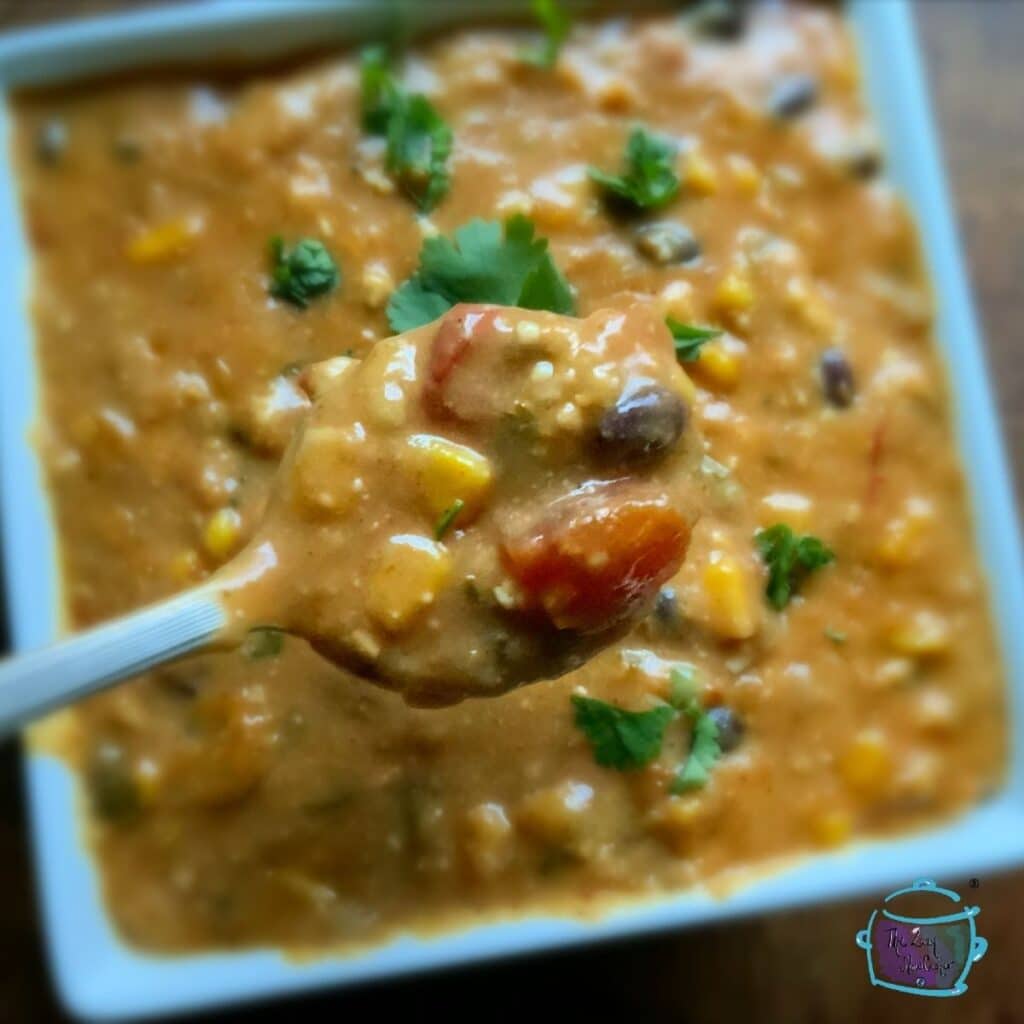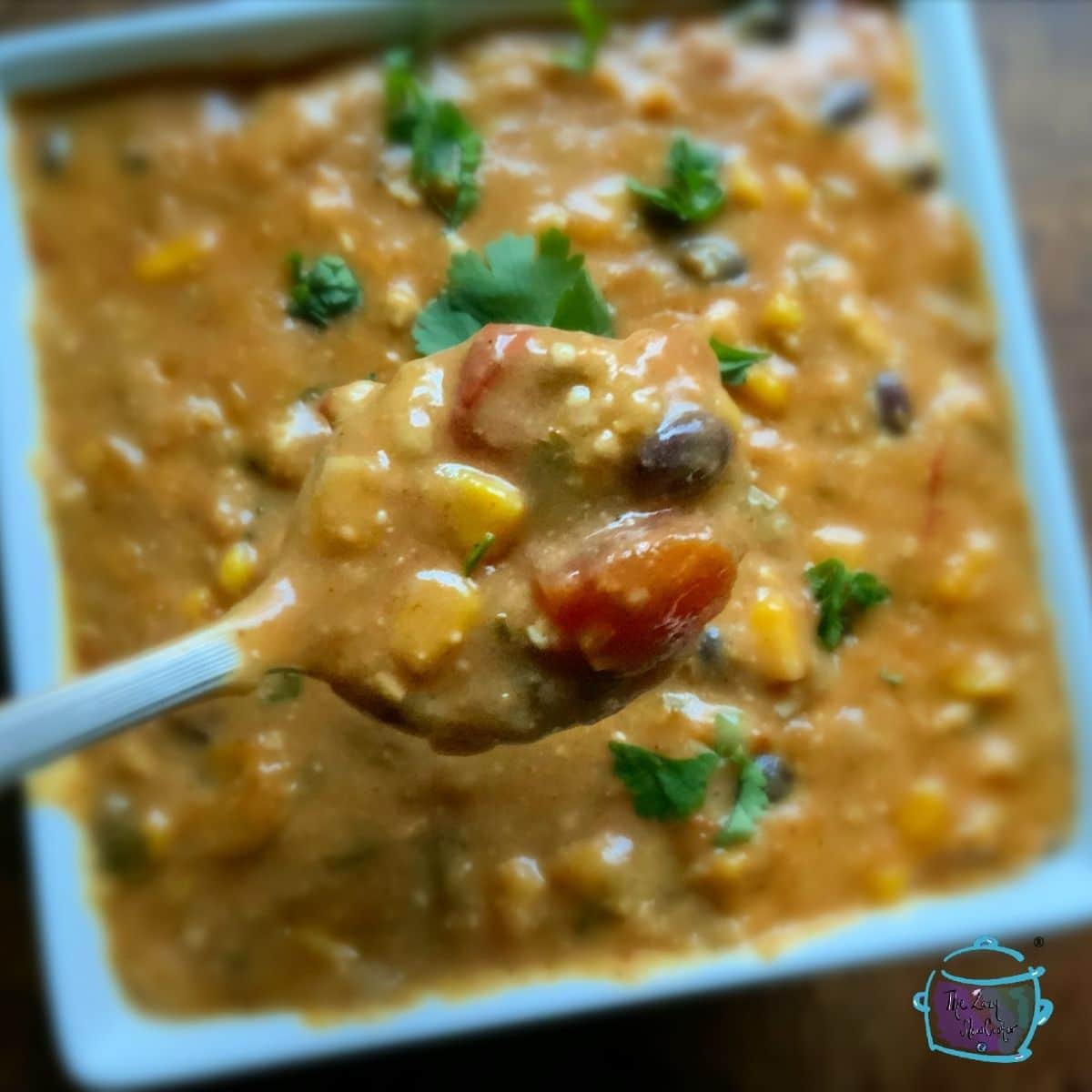 The slow cooker version of this delicious side recipe is my summer cookout go-to. A big batch of this will instantly make you the most popular person at any gathering.
Garlic Parmesan Mushrooms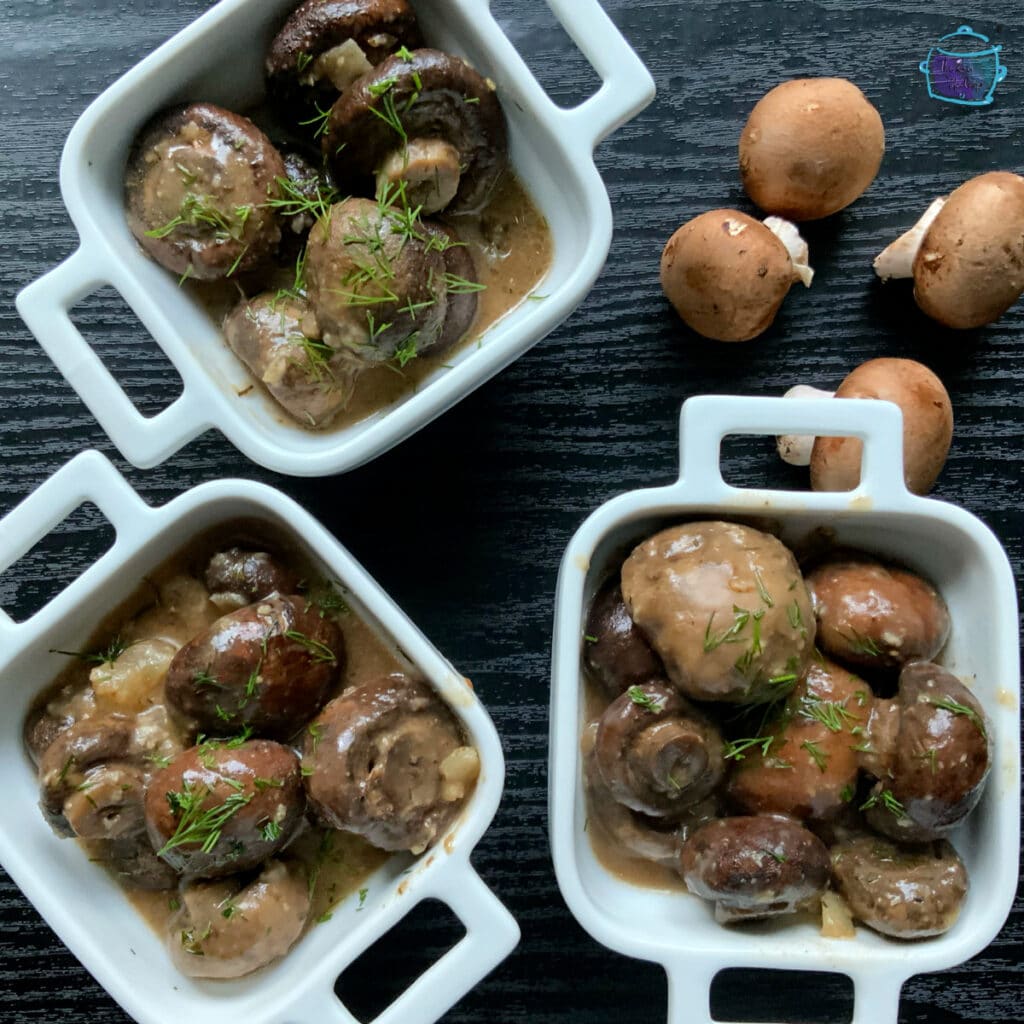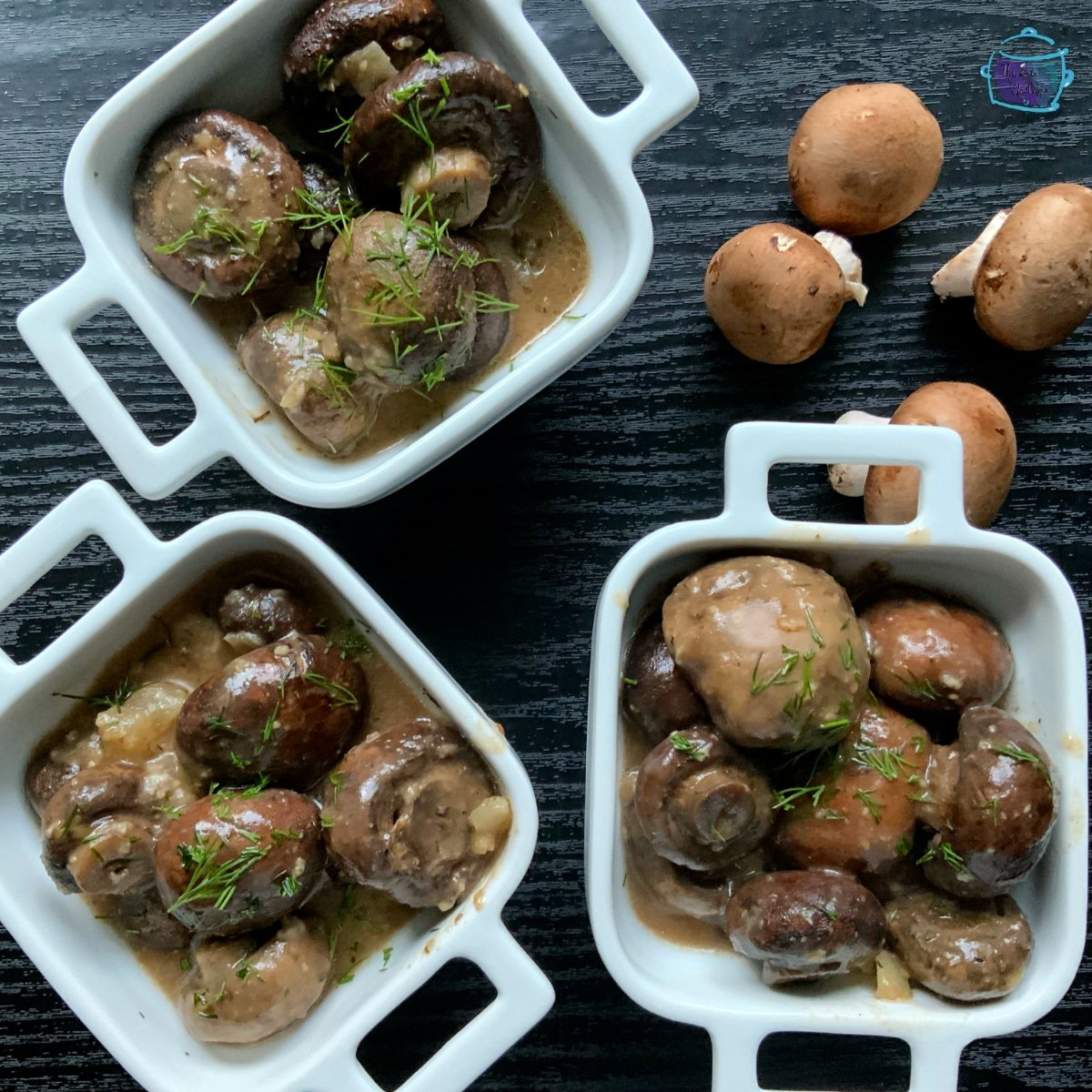 This delicious and earthy dish is a great recipe to serve with all the beef you will be grilling. Just a few simple ingredients and you have a great side dish that will disappear quickly.
Caramelized Onions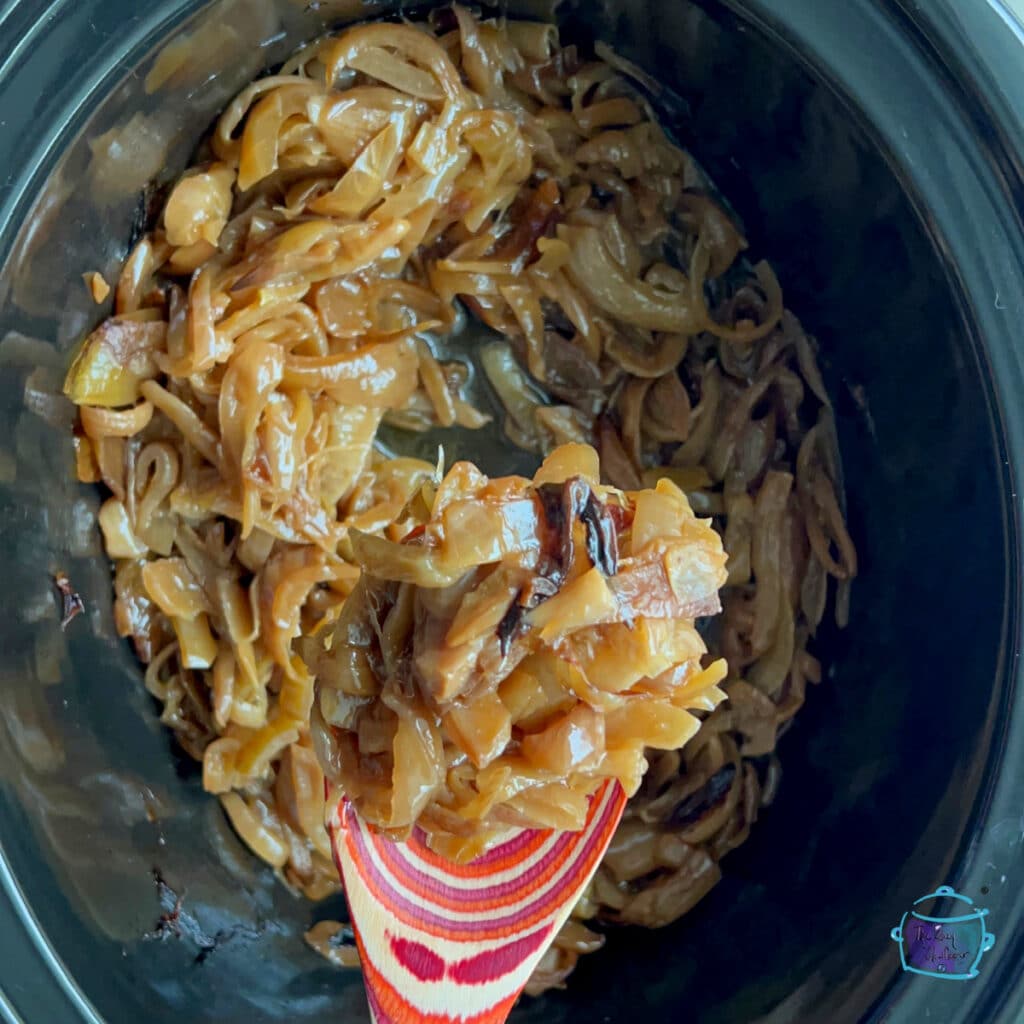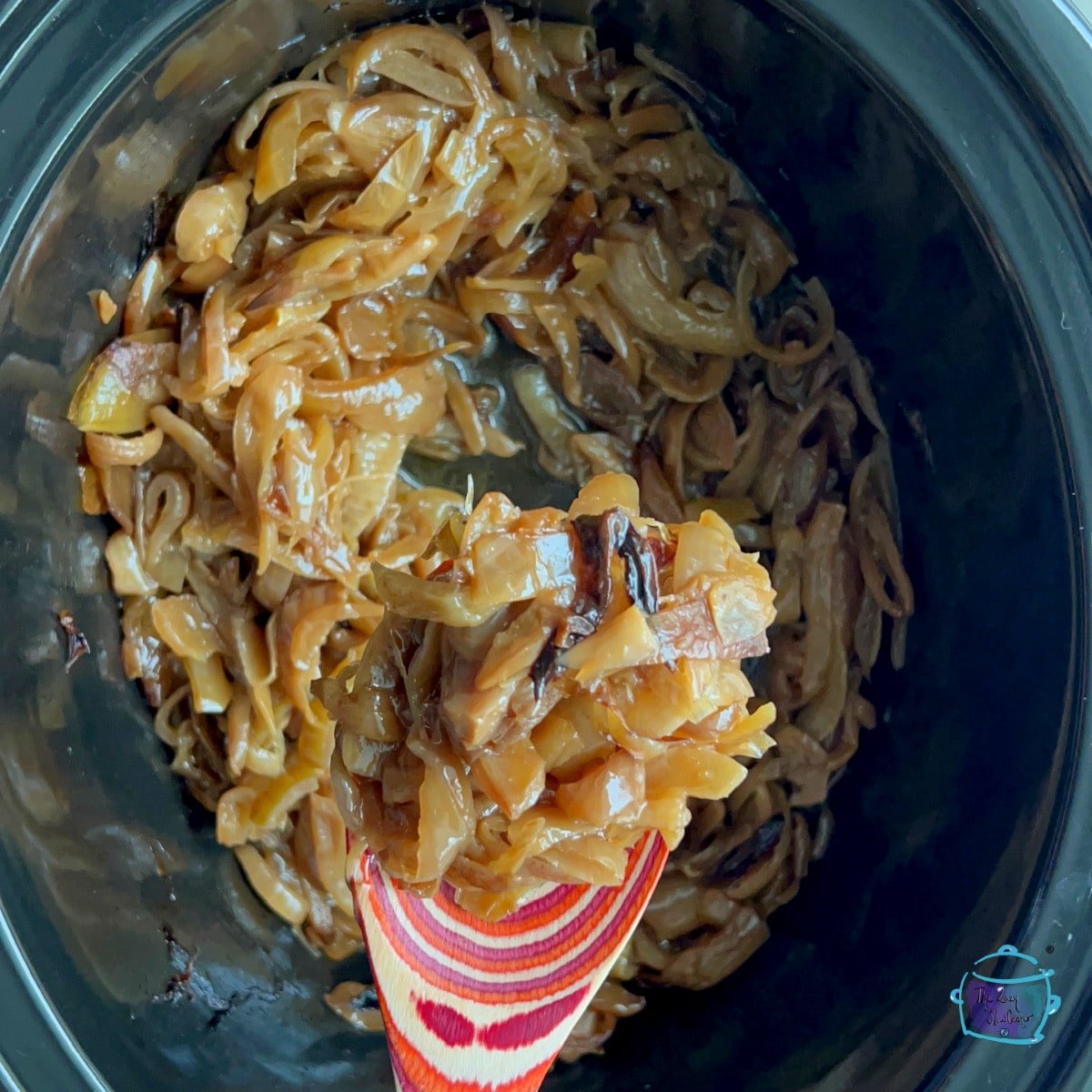 This perfect side dish is a great way to take almost anything you grill to the next level. The deep, rich and sweet flavor of these slowly caramelized onions can top off anything from steak to chicken to hotdogs!
Hot Dog Chili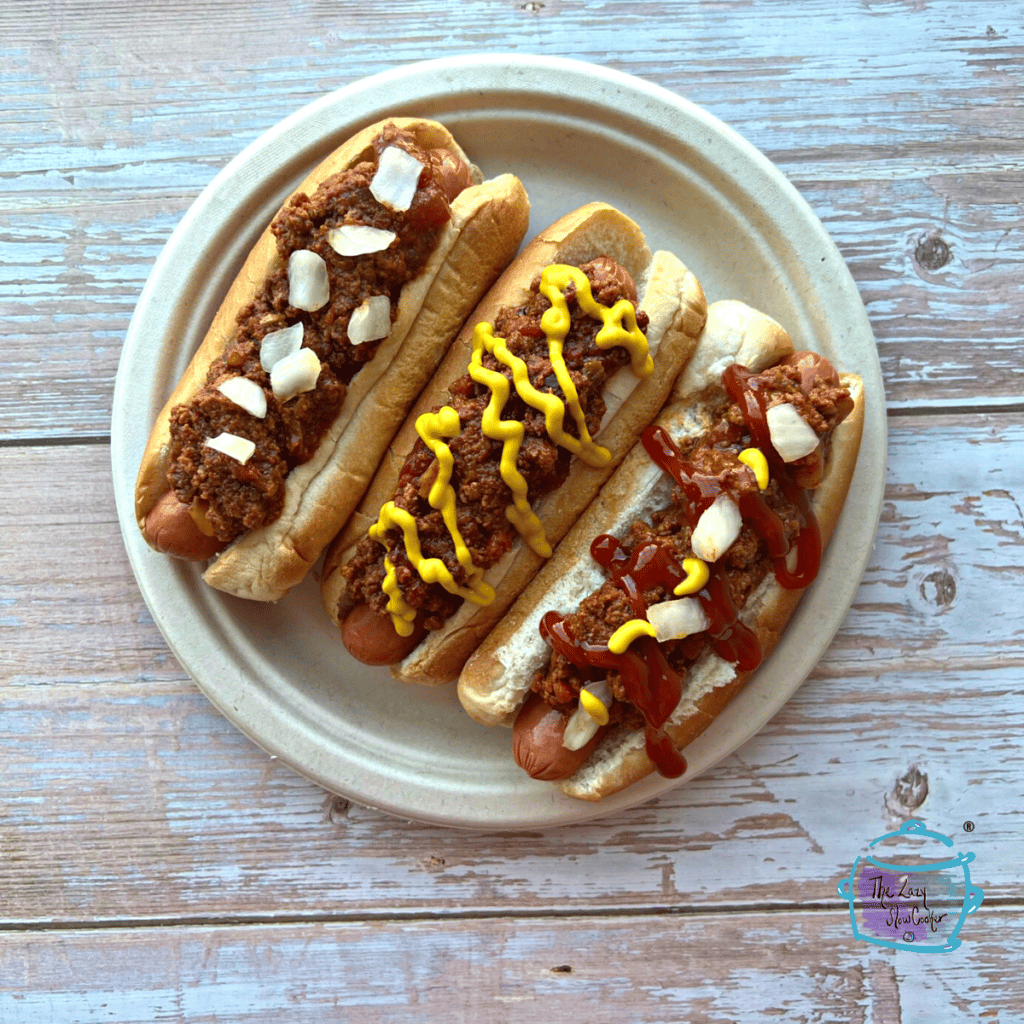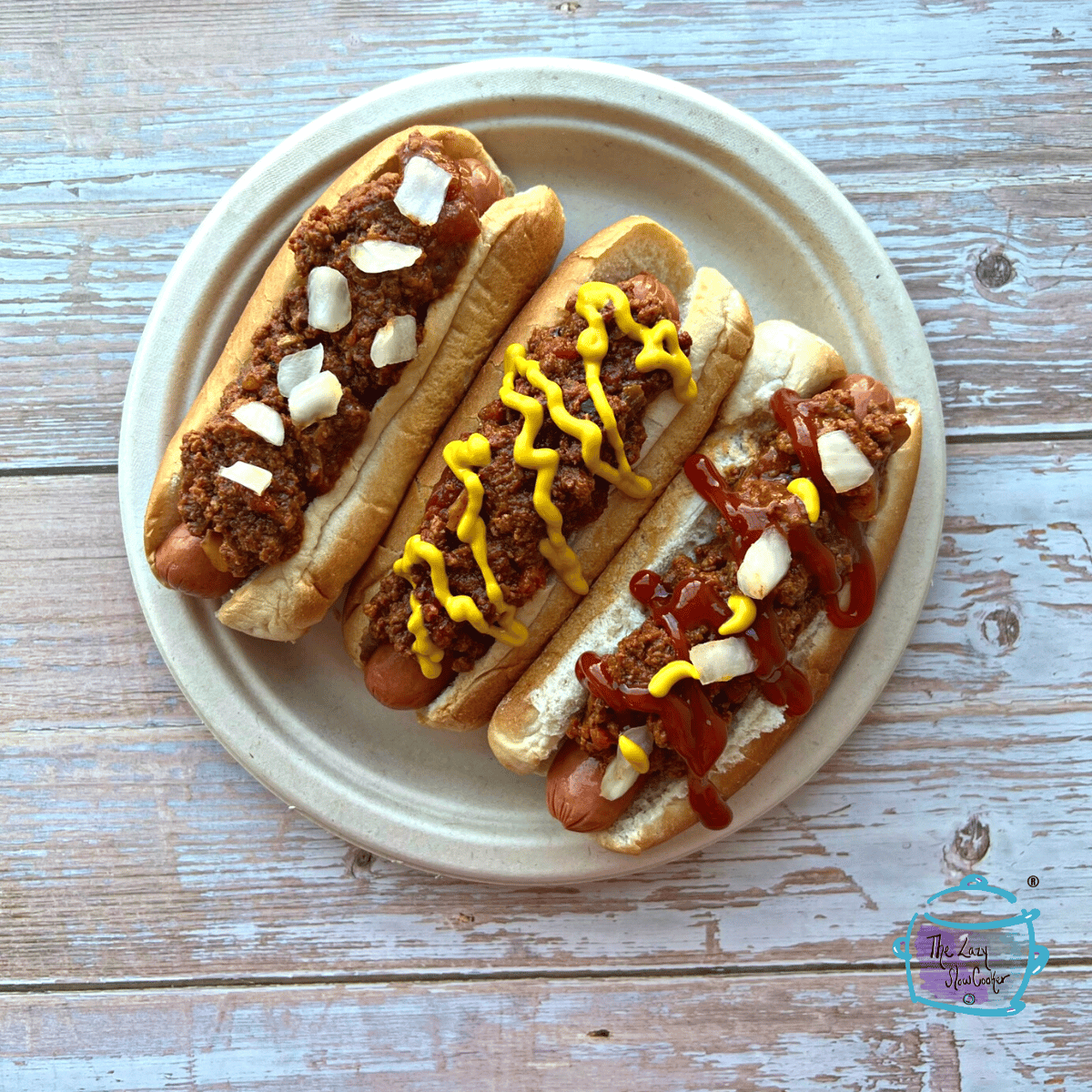 Elevate those bbq'd hot dogs up a notch by topping them with this delicious side dish recipe. This chili-without-beans is a real crowd pleaser!
Squash and Zucchini Parmesan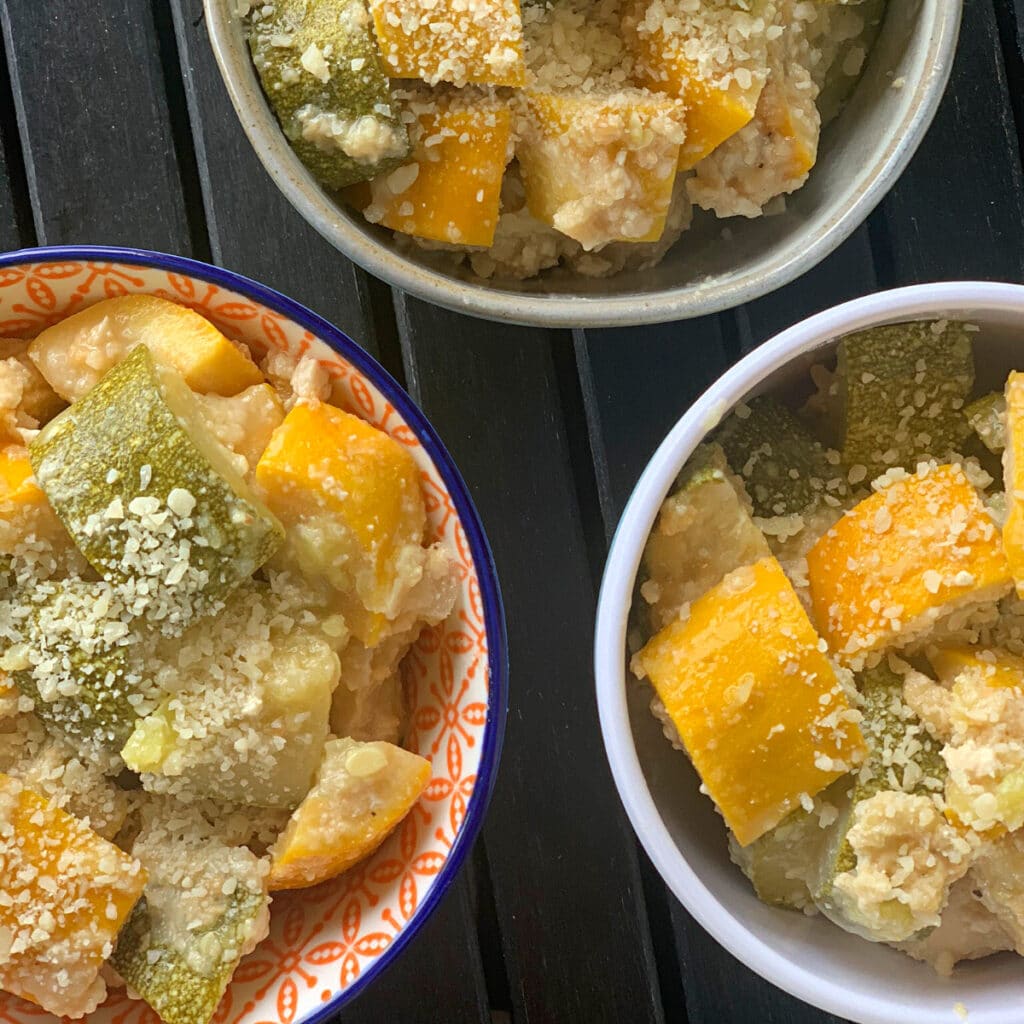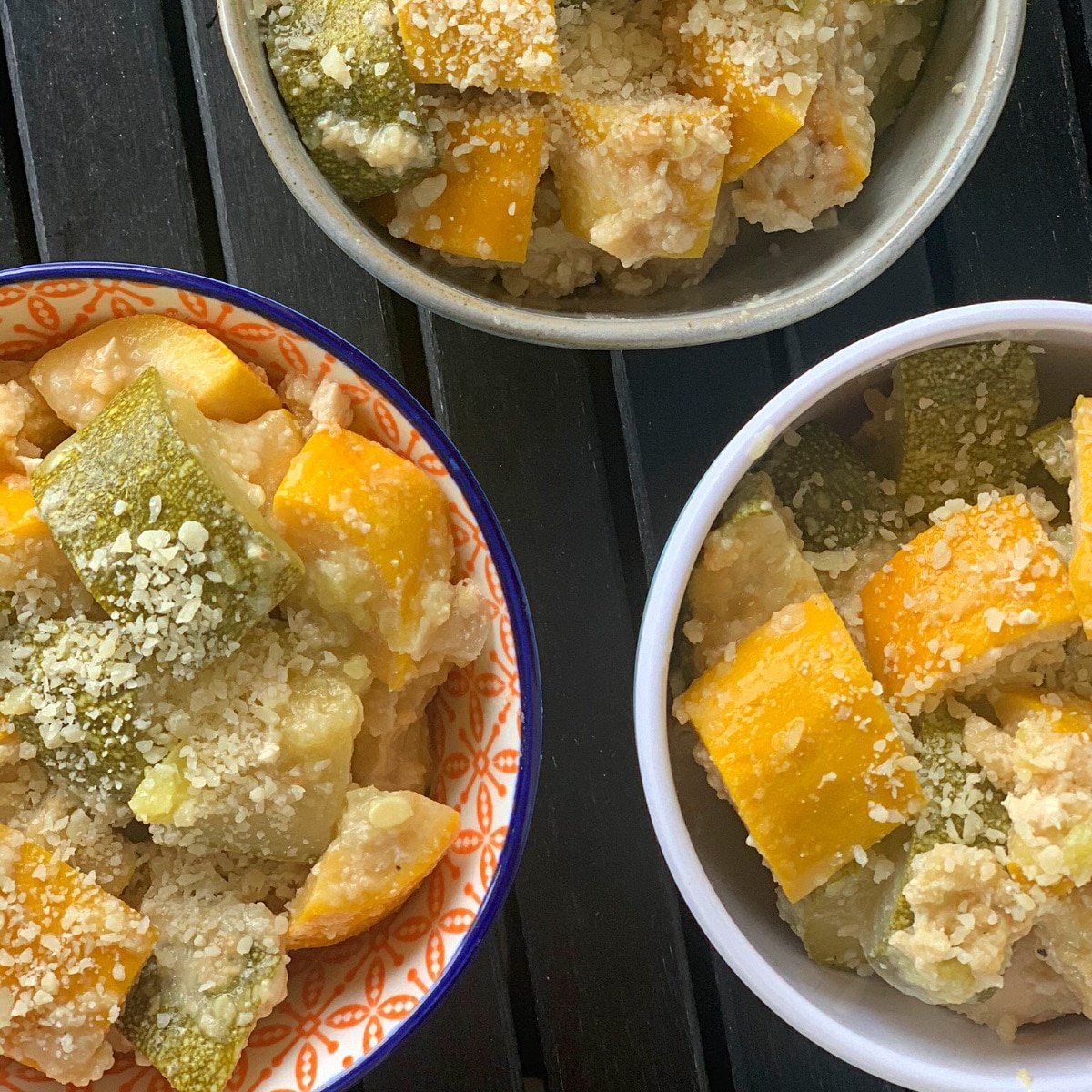 Straight from the garden (or farmer's market) veggies are one of those easy side dishes all will love. This healthy dish is perfect for an easy weeknight dinner but also special enough to share anytime!
Mashed Potatoes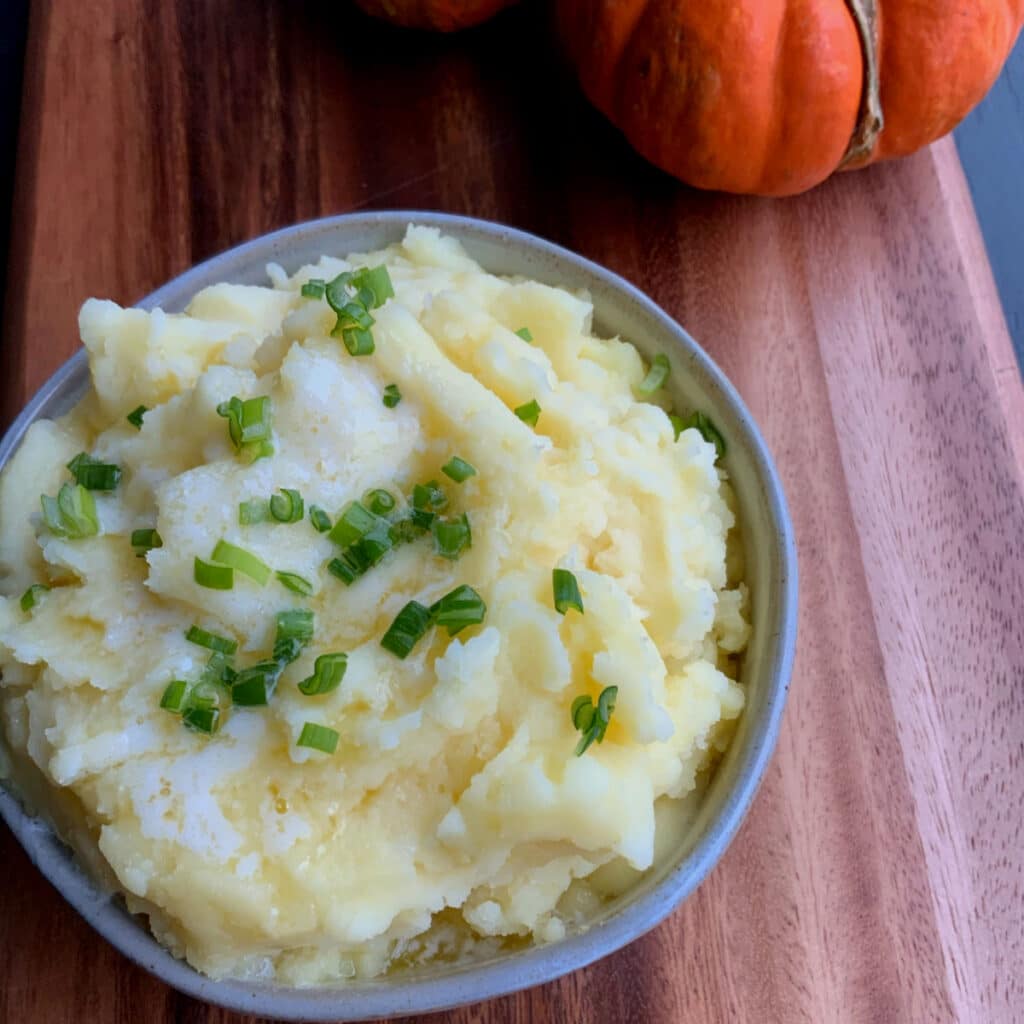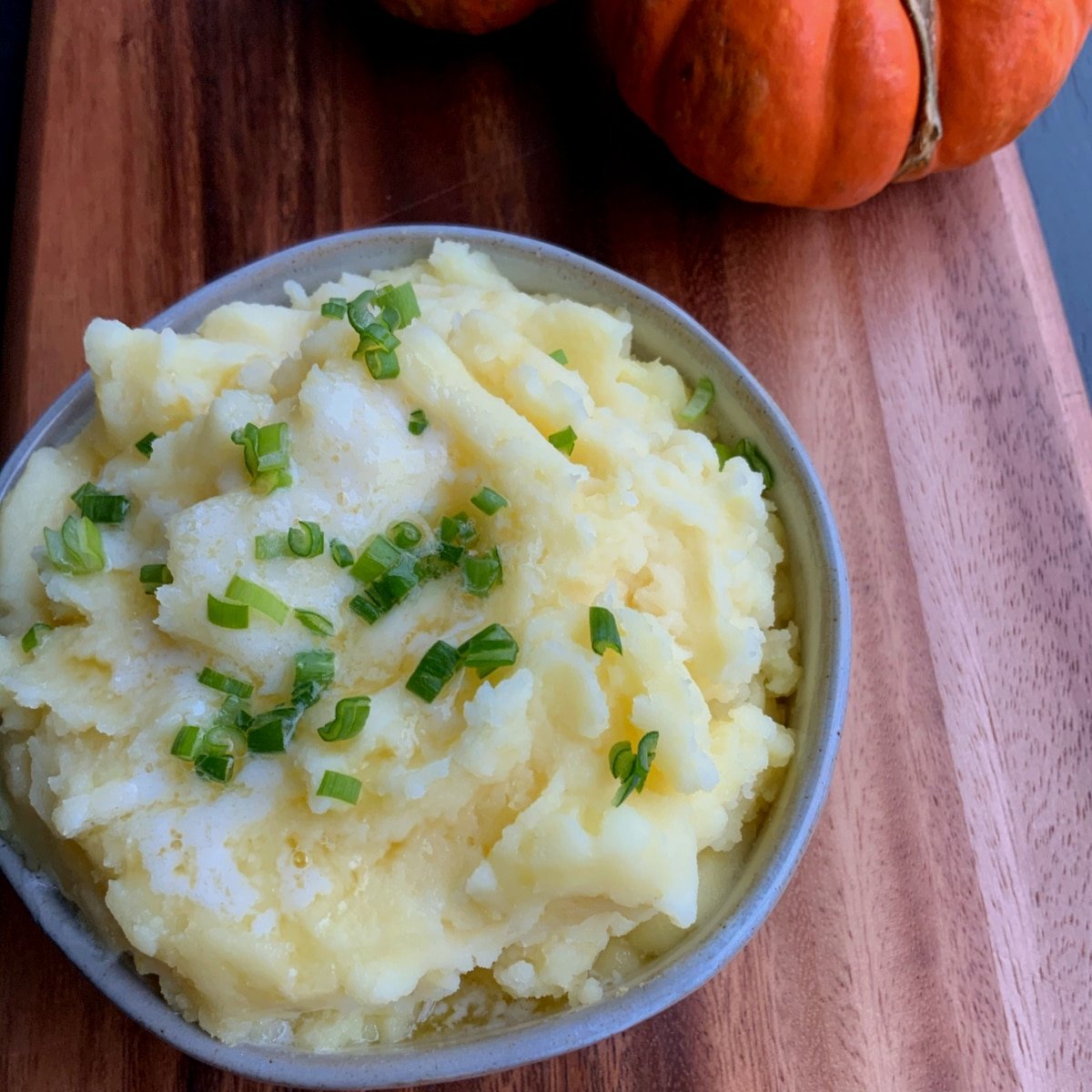 One of the best barbeque sides of all time can be made right in your slow cooker. When you are ready to serve, just plug it in near your grill and set it to warm. Your backyard barbecue guests will have the perfect homemade side to soak up all that yummy bbq sauce!
Mashed Cauliflower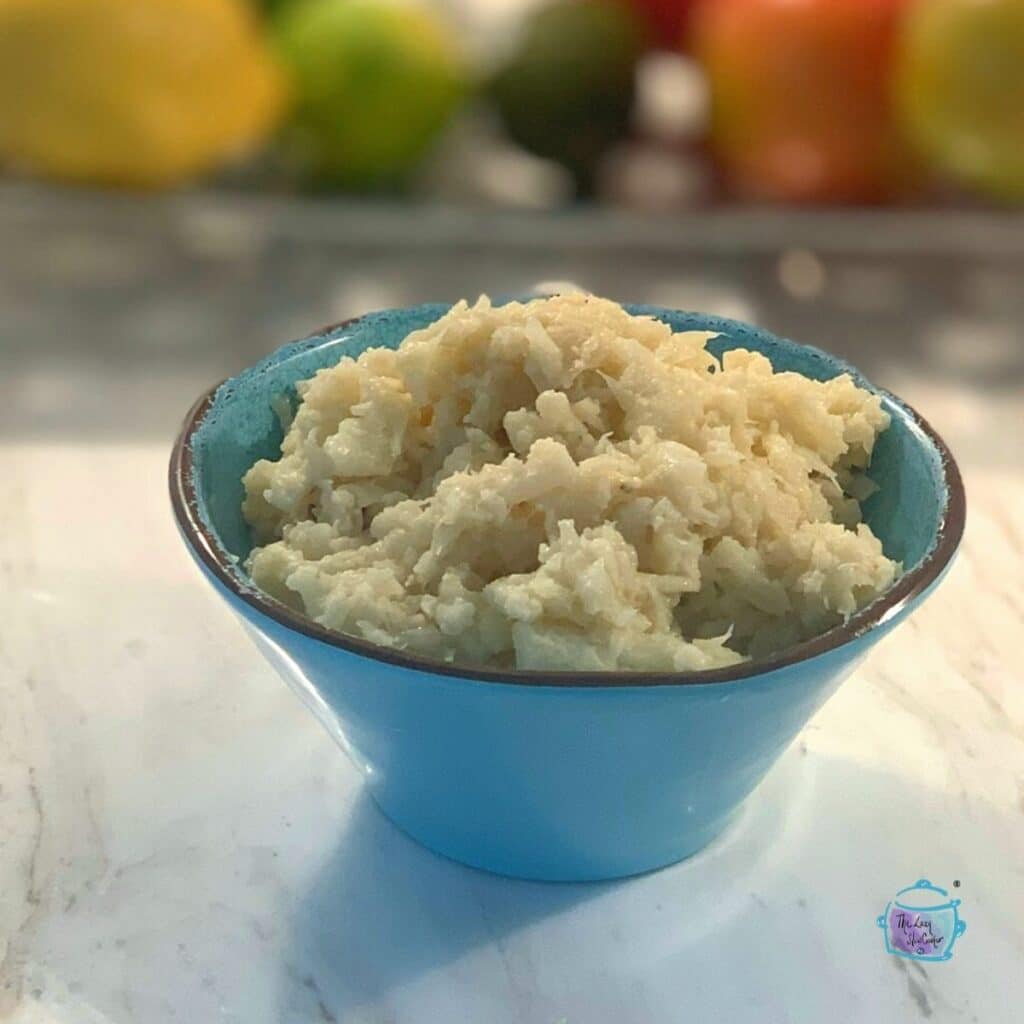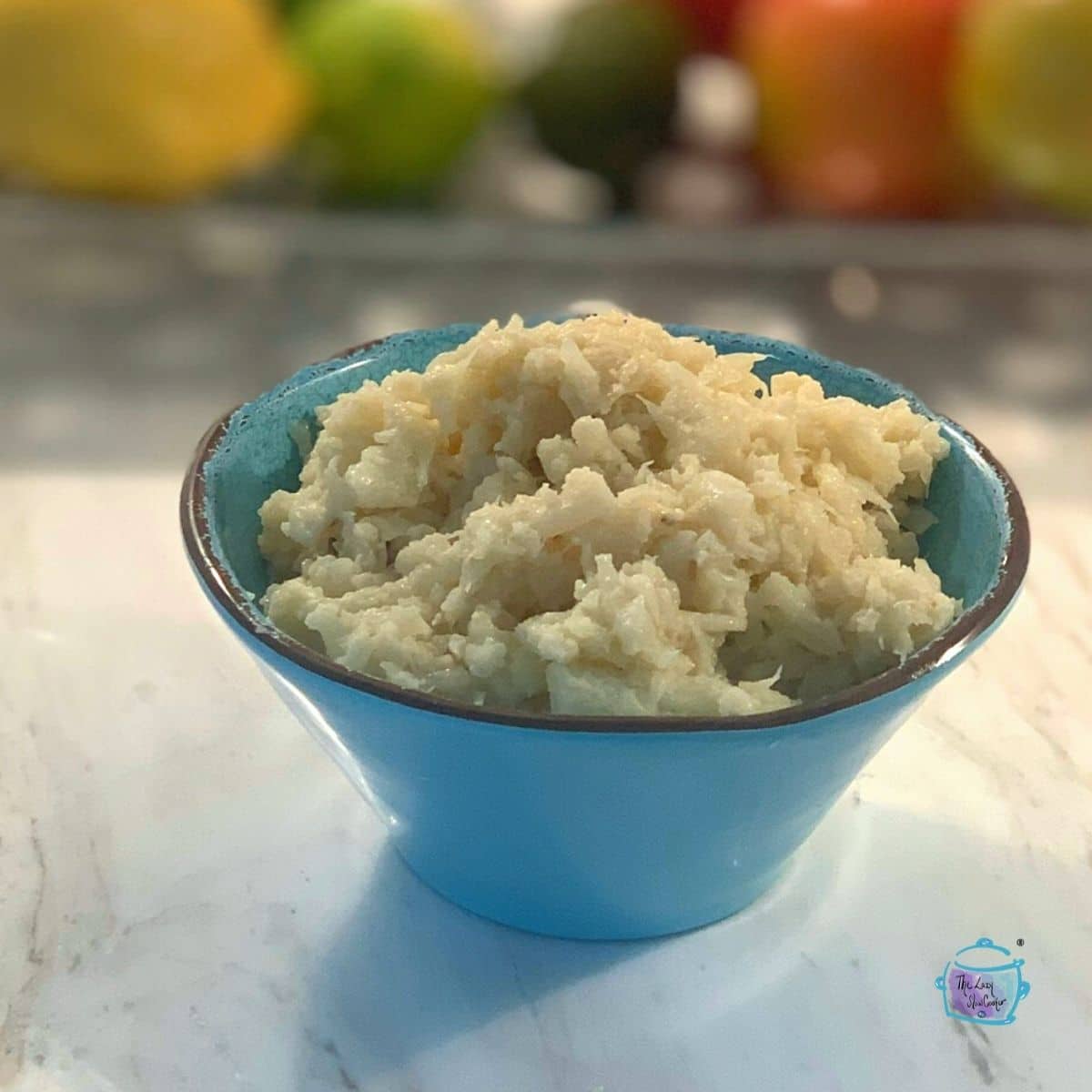 This equally easy dish is one of those healthy recipes you will want to make on repeat. Just toss some cauliflower florets in your trusty crockpot and let it works its magic. You will have one of the best bbq side dishes around.
Baked Potatoes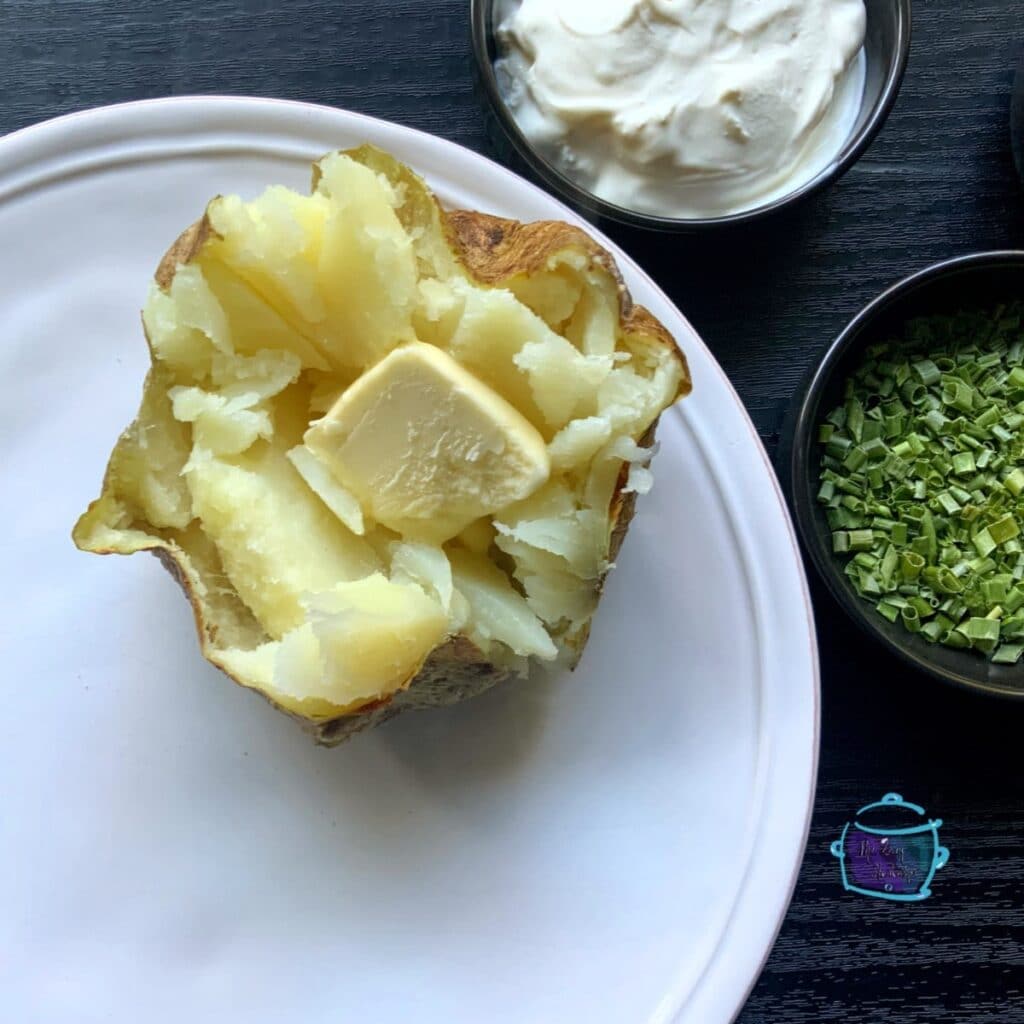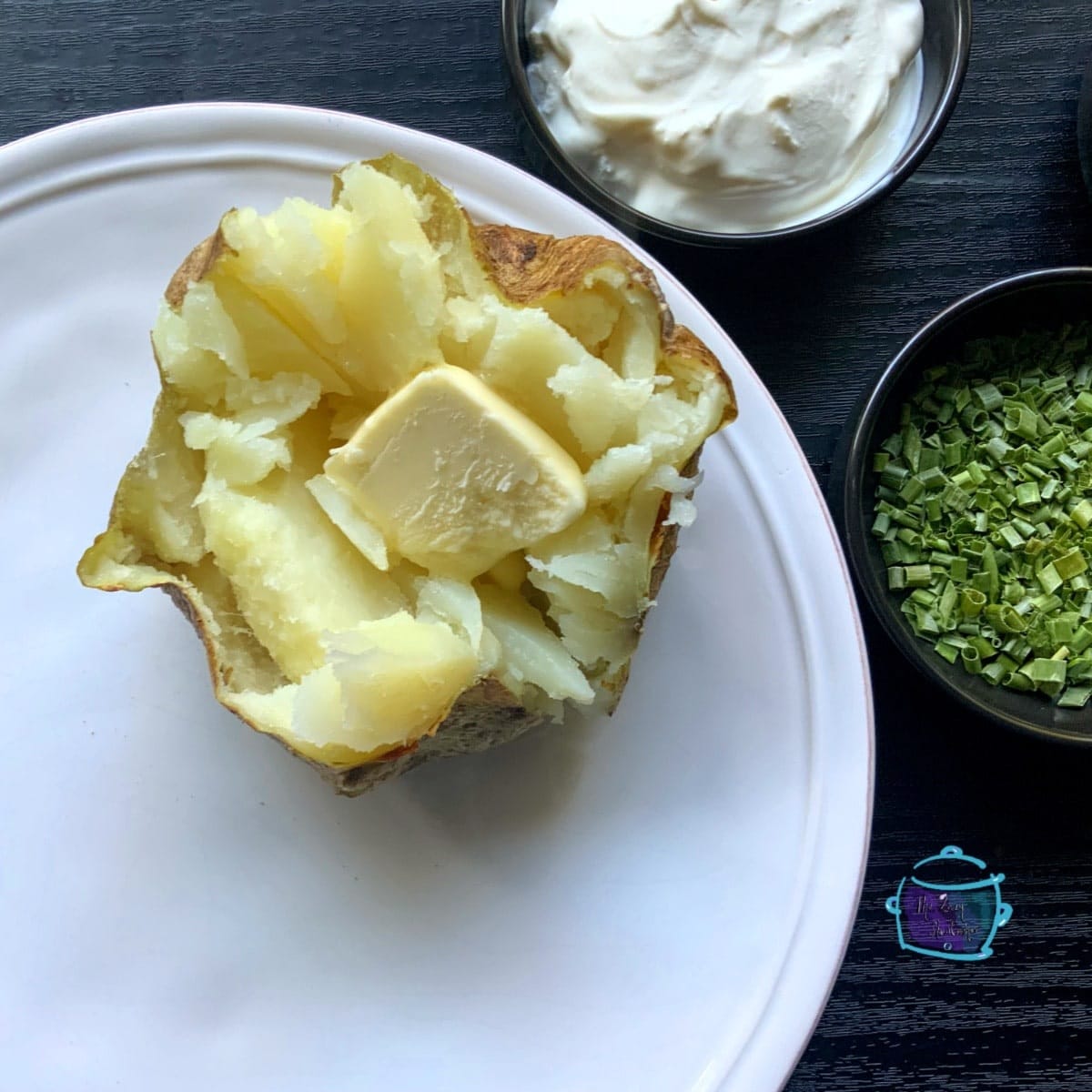 Another side from the category: super easy crockpot recipes! Slow cooker baked potatoes are just like those you get at a fancy steak house. Fluffy and wonderful!
If you love this recipe, please let me know in the comment section below!
Elote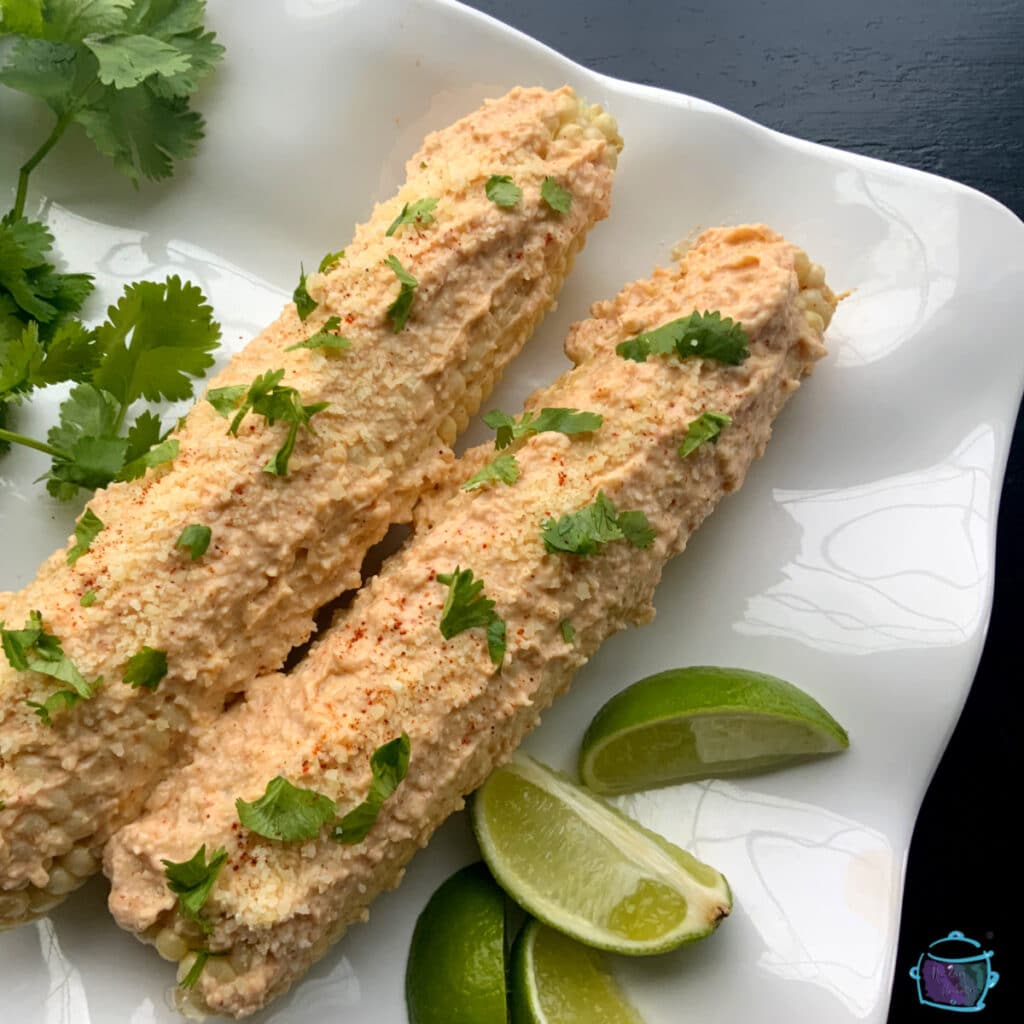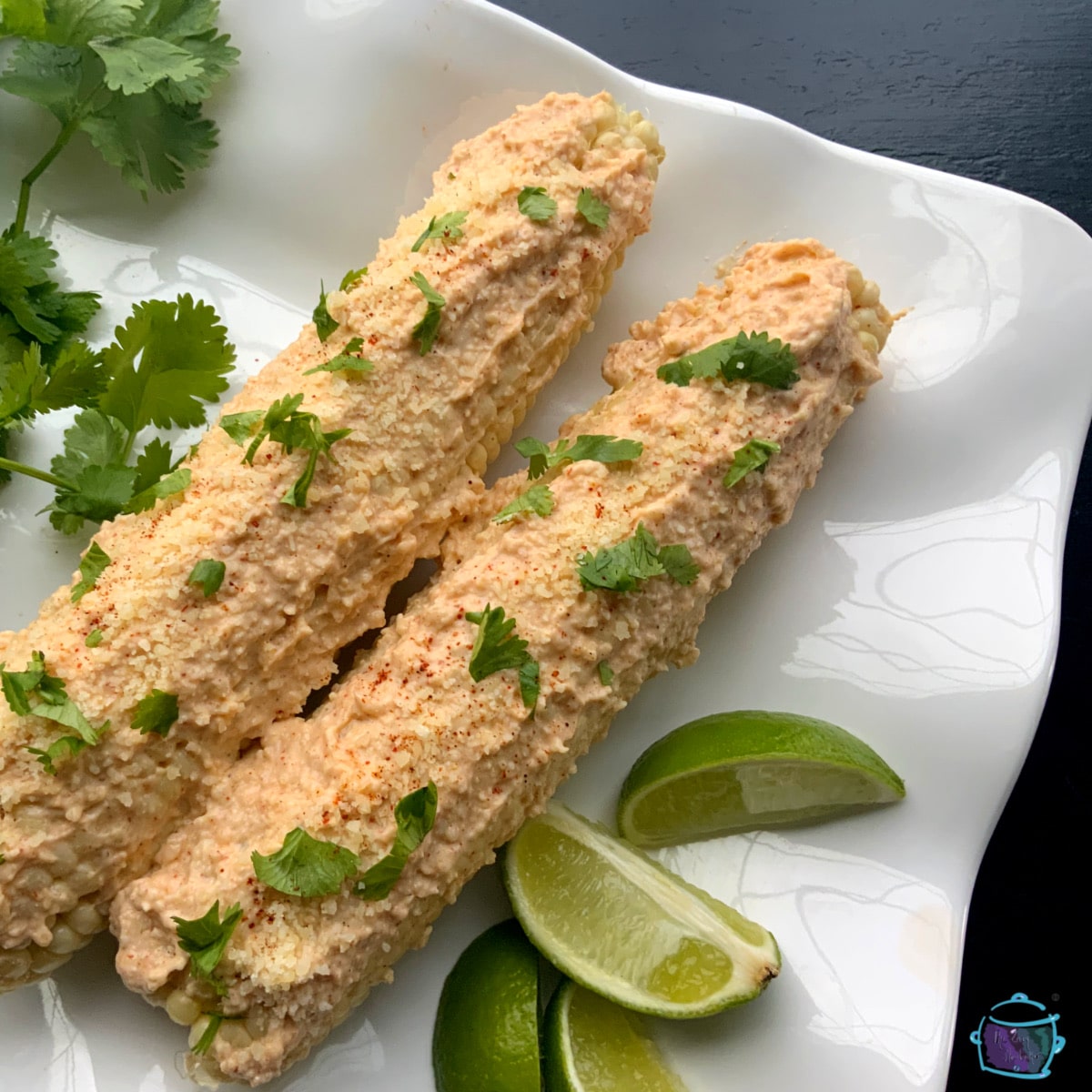 This Mexican side dish takes a little bit more effort since the toppings are applied after cooking. However, it is a magical slow cooker recipe that will have your diners begging for more!
Maple Vanilla Carrots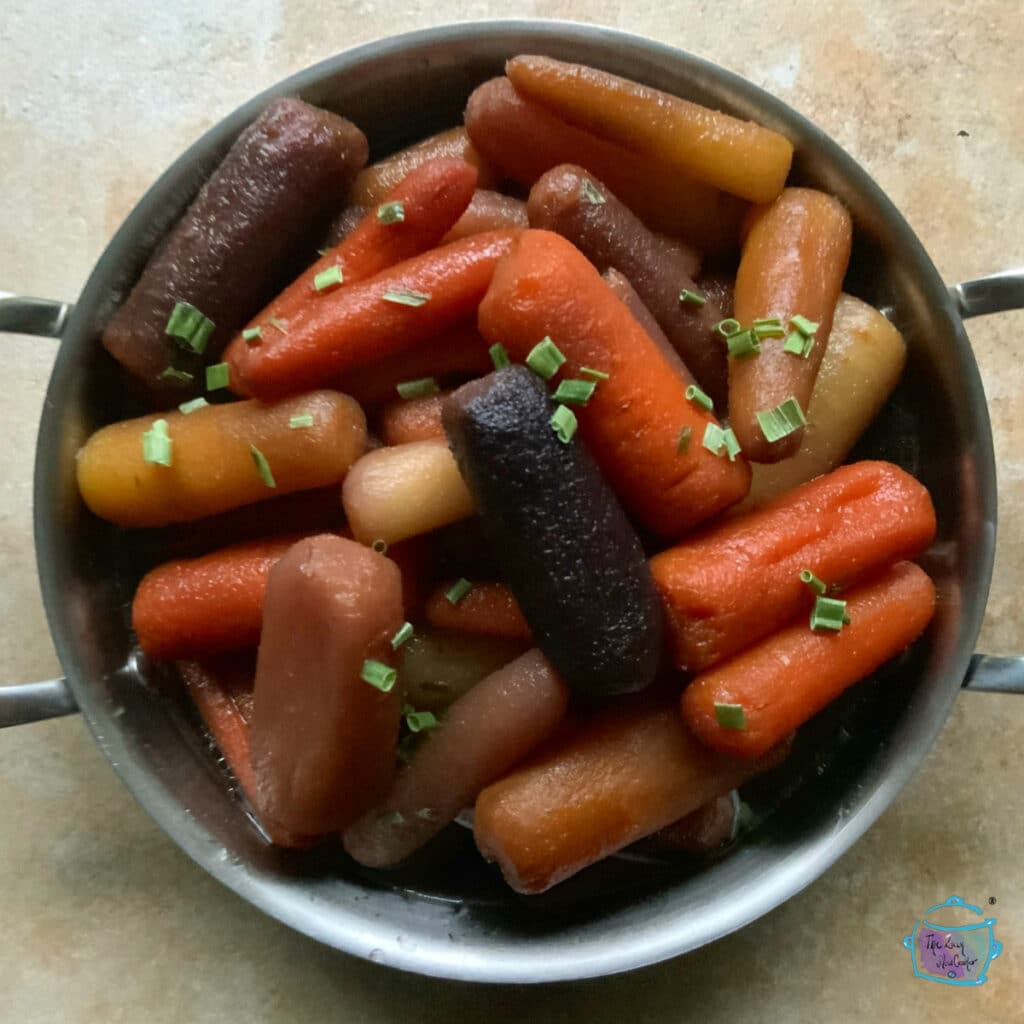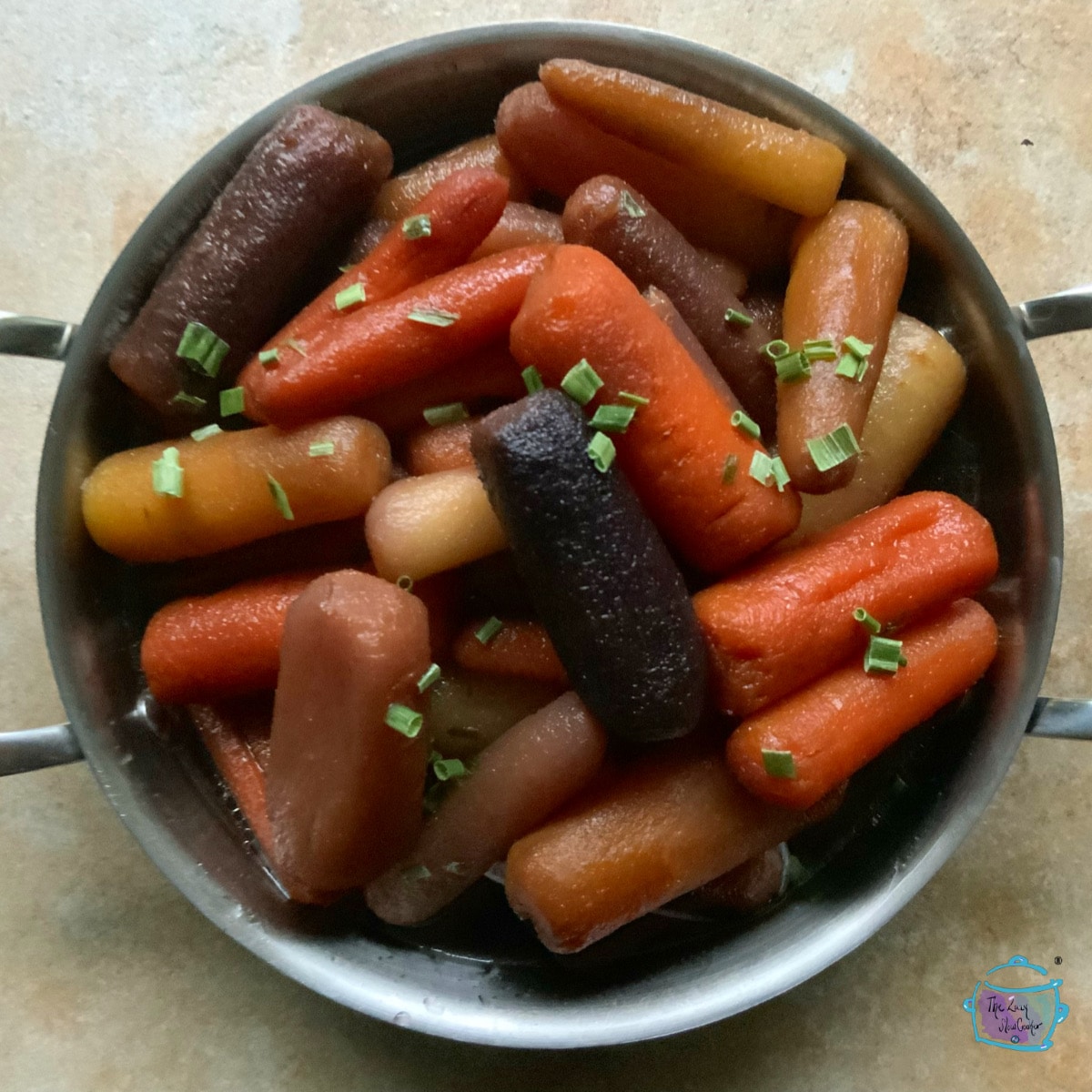 Sweet glazed carrots made in your slow cooker are perfect with everything from pork sandwiches to baby back ribs. The best slow cooker veggie around.
Eggplant Casserole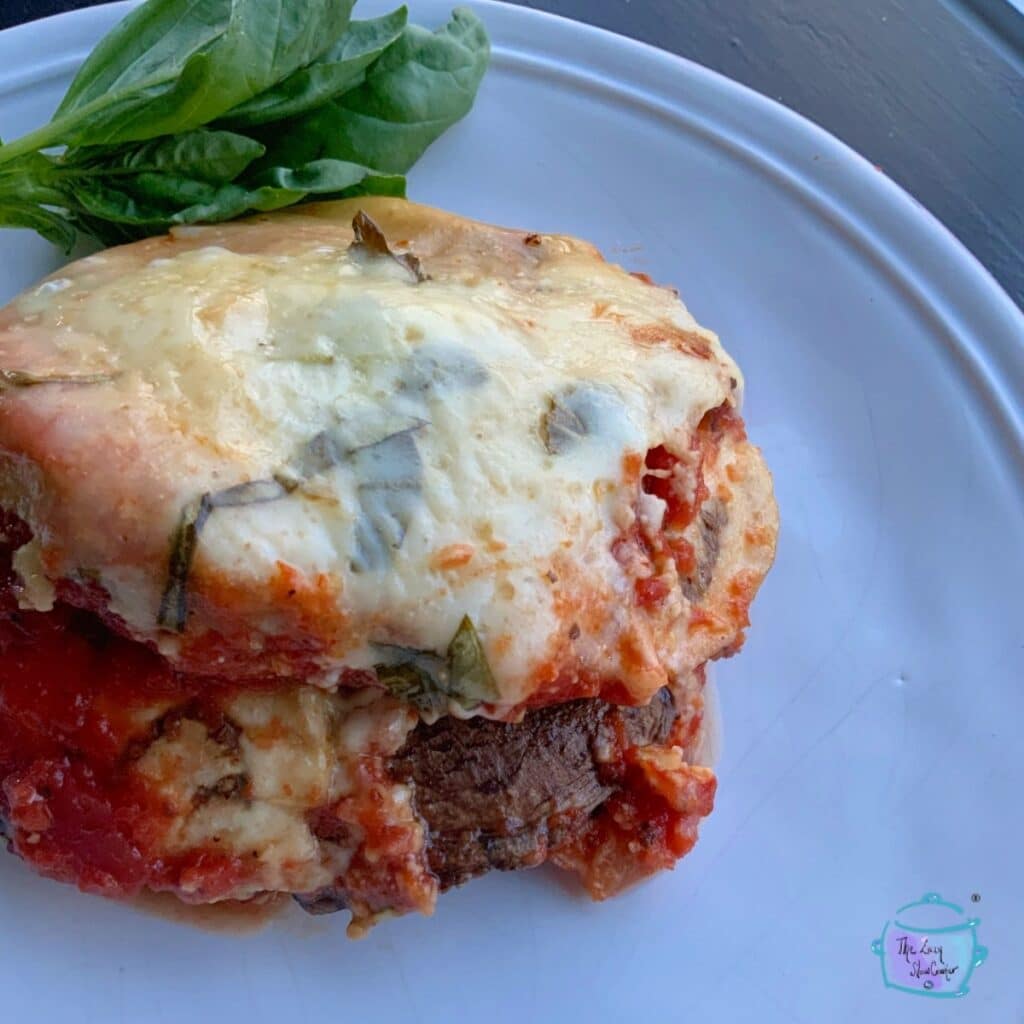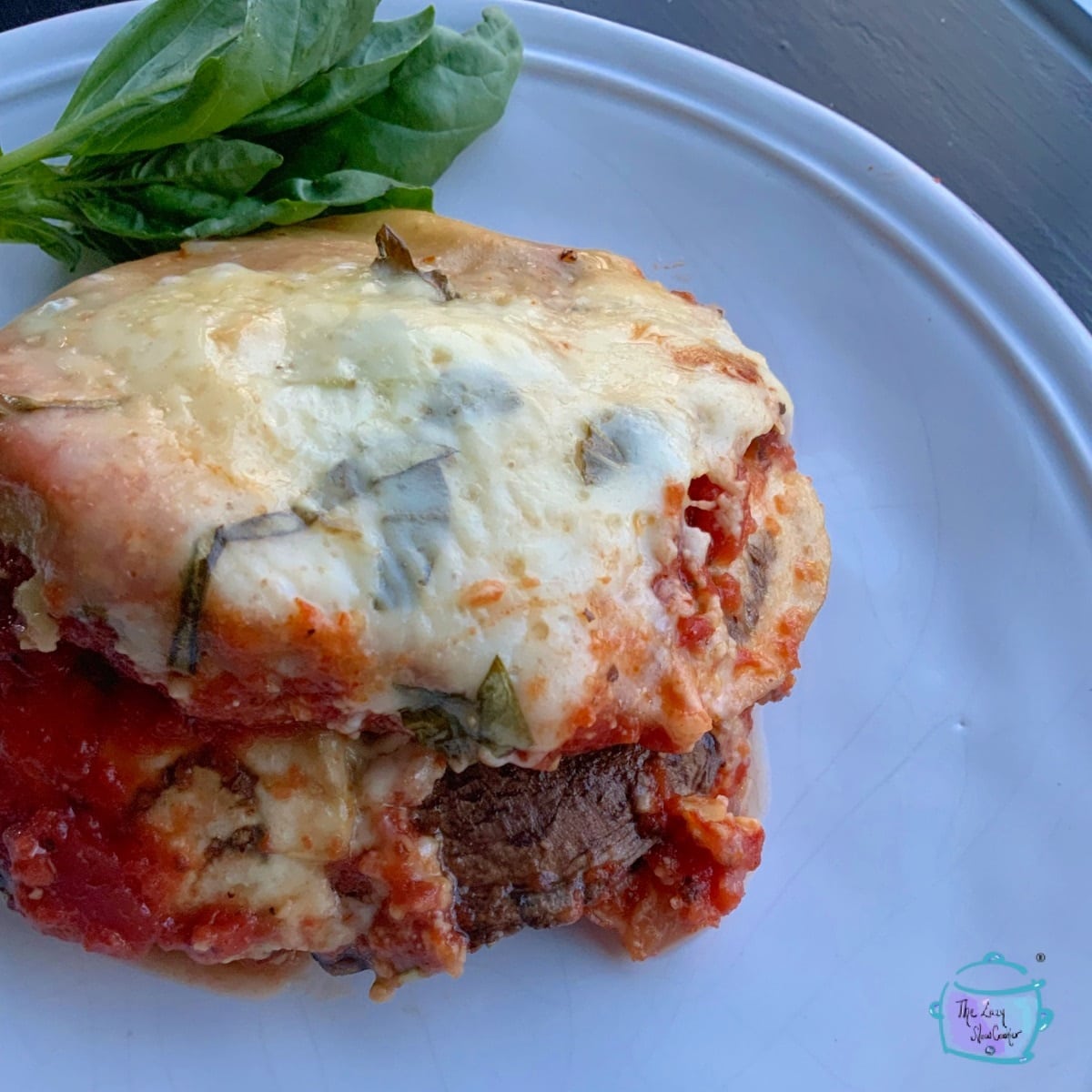 Plenty of summer sides use eggplant, but this one really stands out. Made with just a few simple ingredients, It's one of the wonderful party side dishes we make all summer long.
Whole Roasted Cauliflower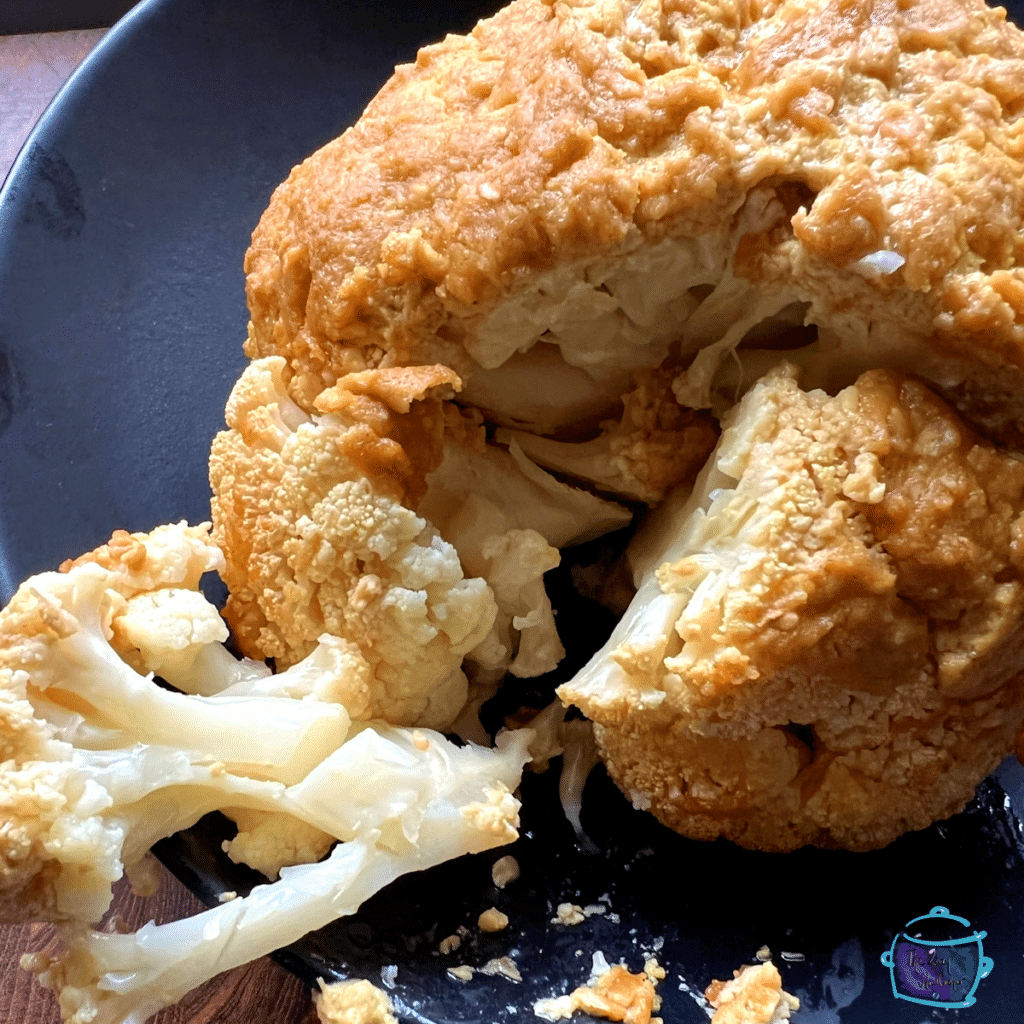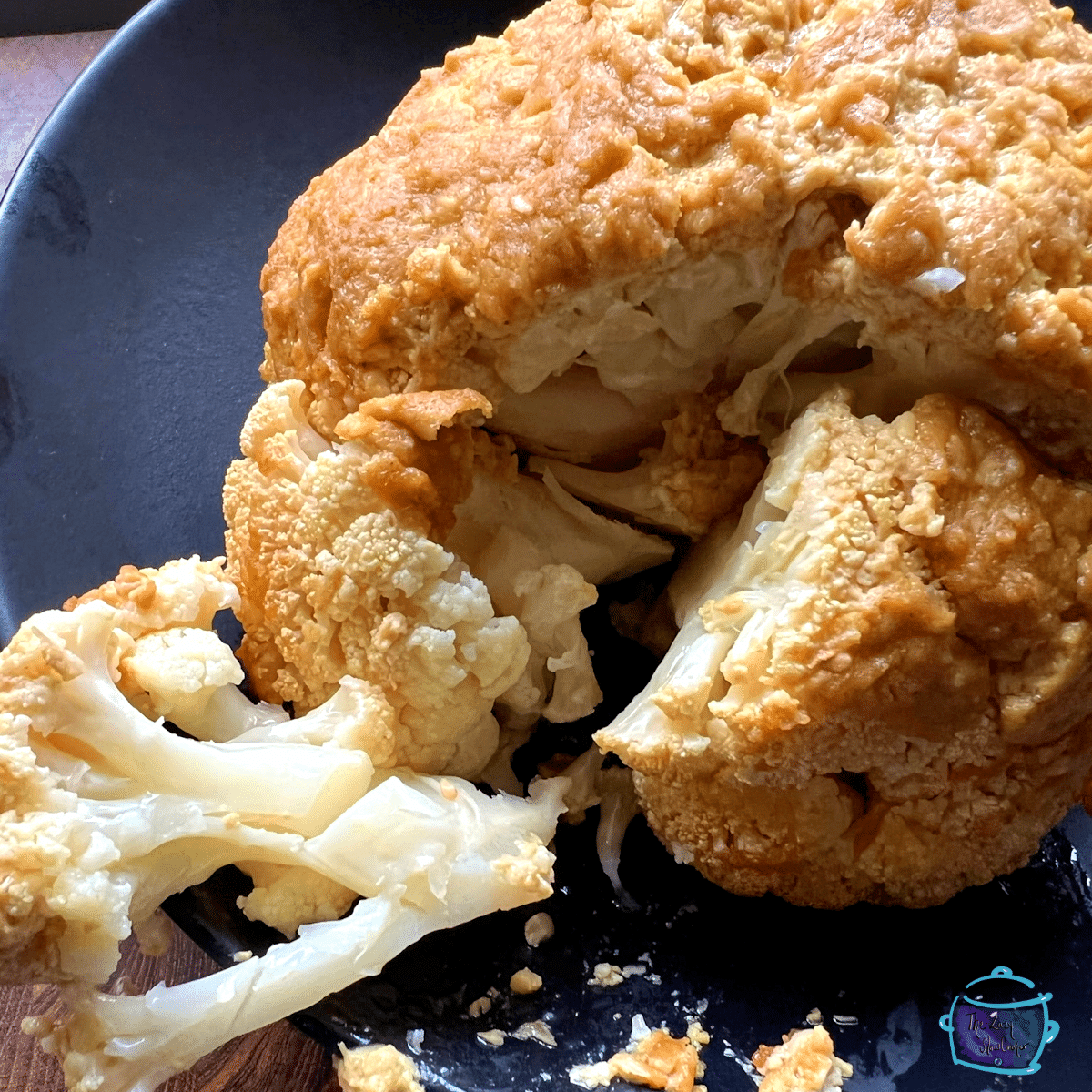 It doesn't get any easier than this! Just toss a whole cauliflower into your slow cooker. Top with the yummy dijon mustard sauce and walk away!
Cheesy Potatoes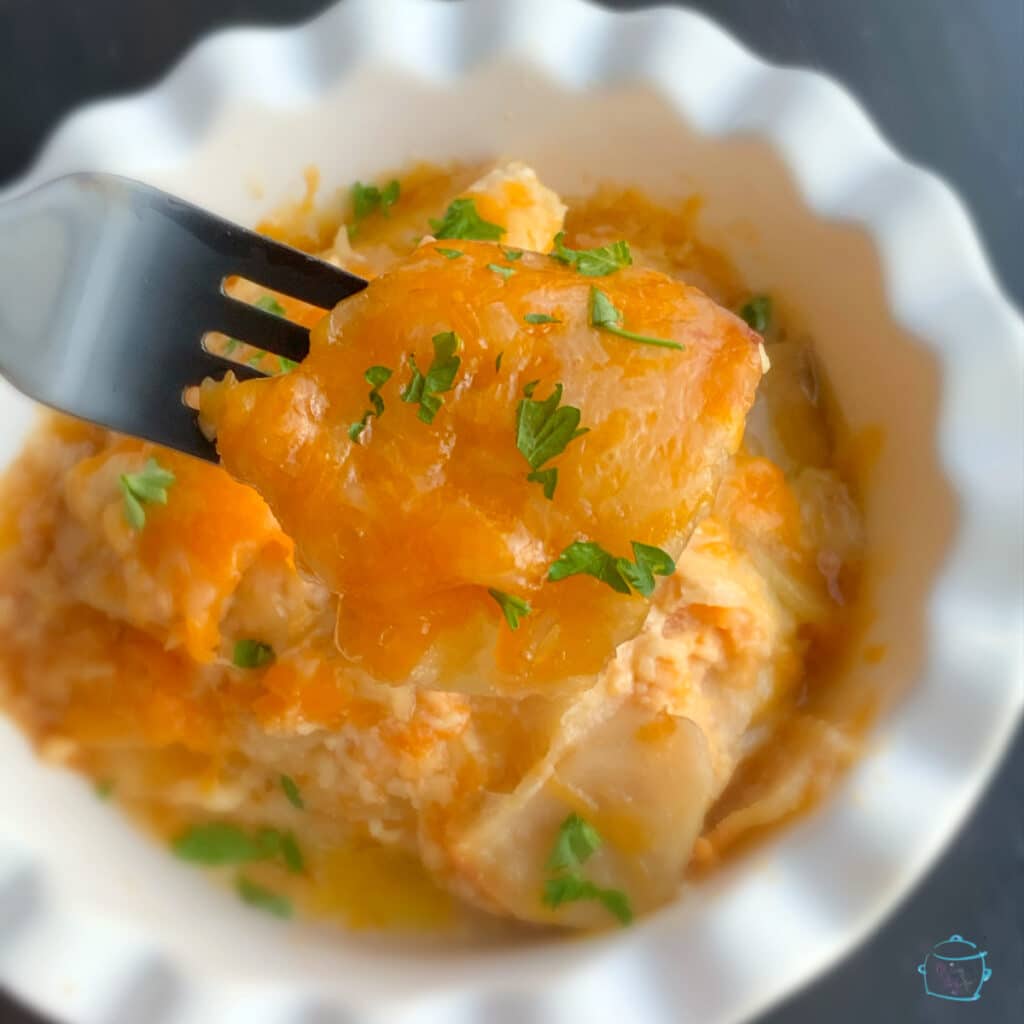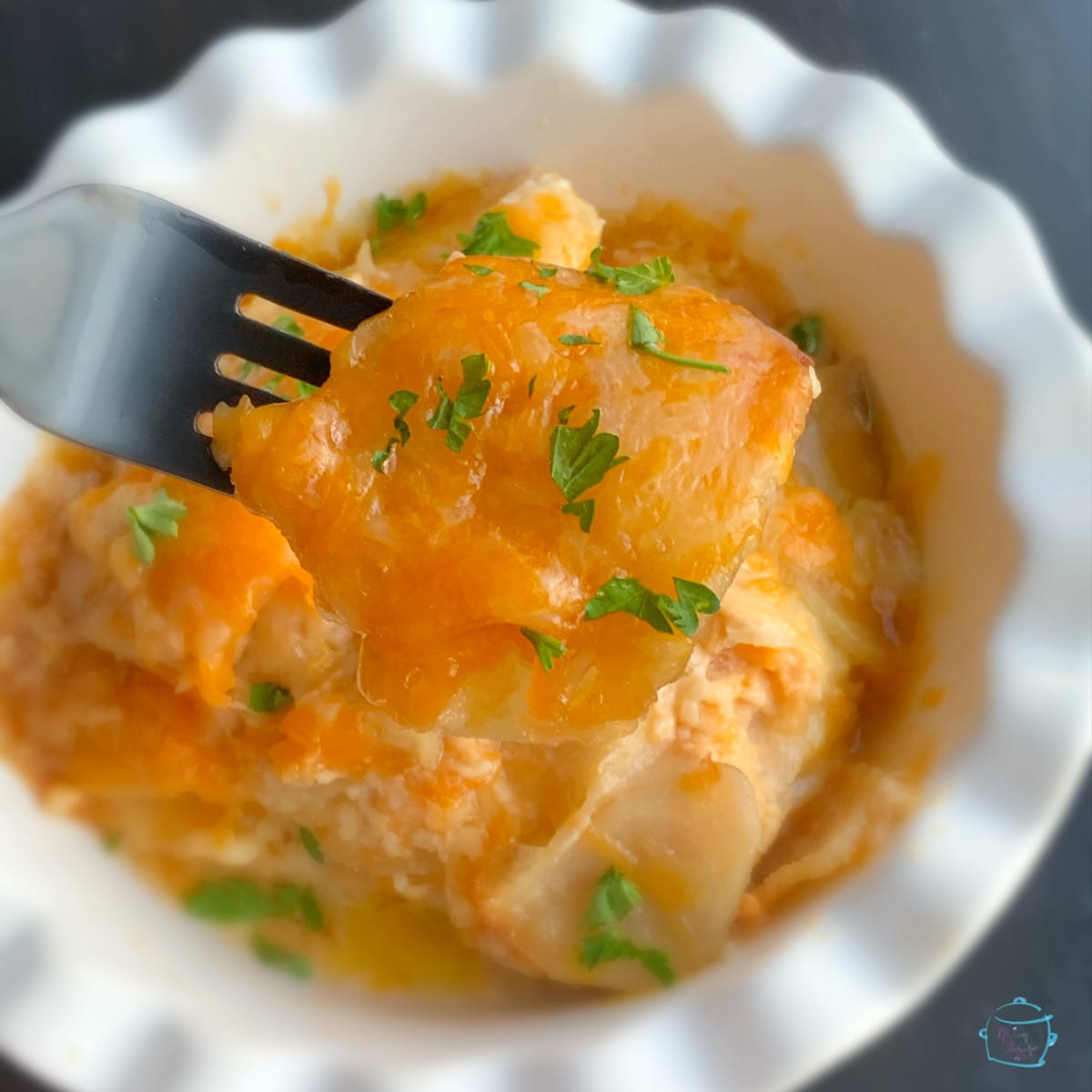 These potatoes are the kind of thing most of us can't get enough of. Made with two different kinds of cheese and Worcestershire sauce, this tasty dish will pair well with any main course.
Baked Brie Dip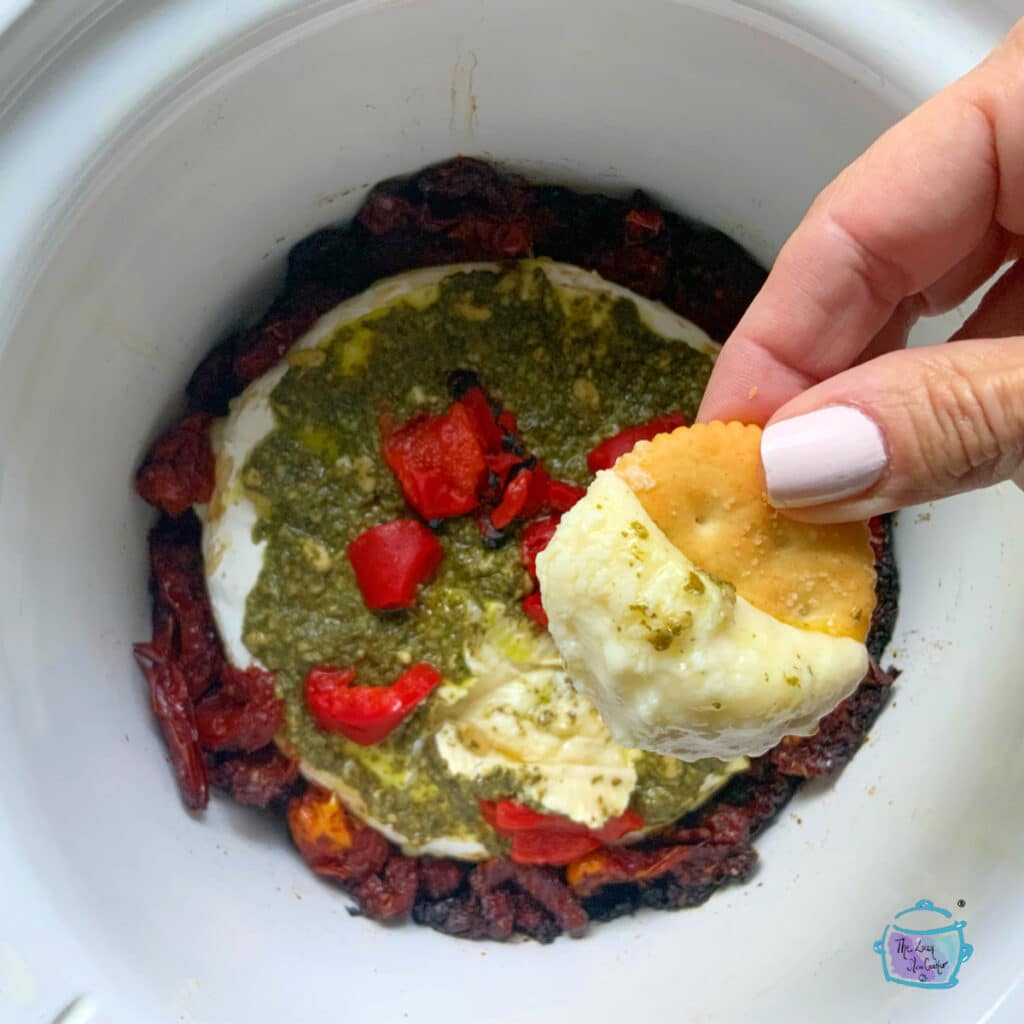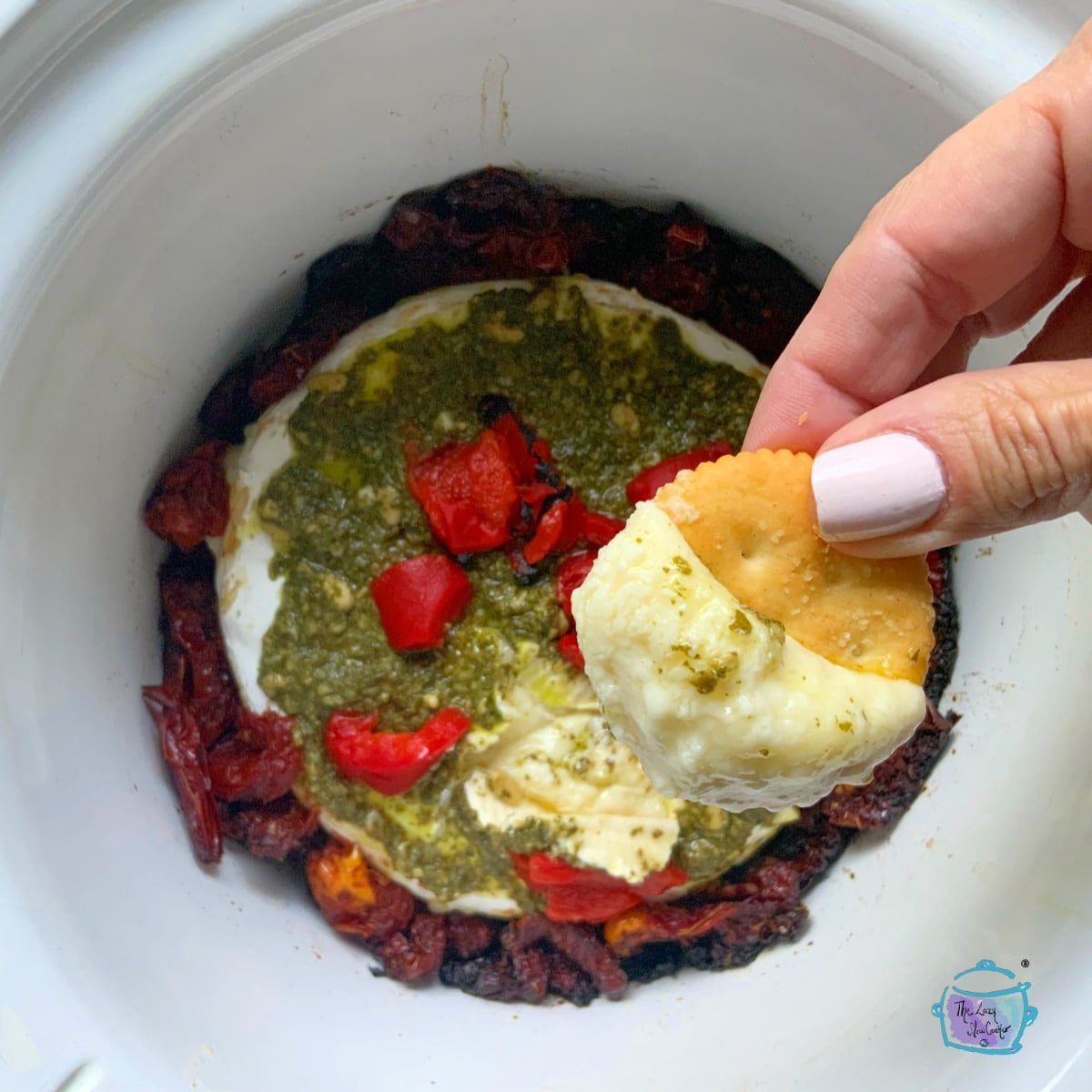 This amazing recipe is the perfect appetizer to keep your diners happy while you work your magic at the grill. The bright colors and gooey consistency don't take much time to assemble but will calm the hangry beast!
If you love this recipe, please let me know in the comment section below!
Mulled Wine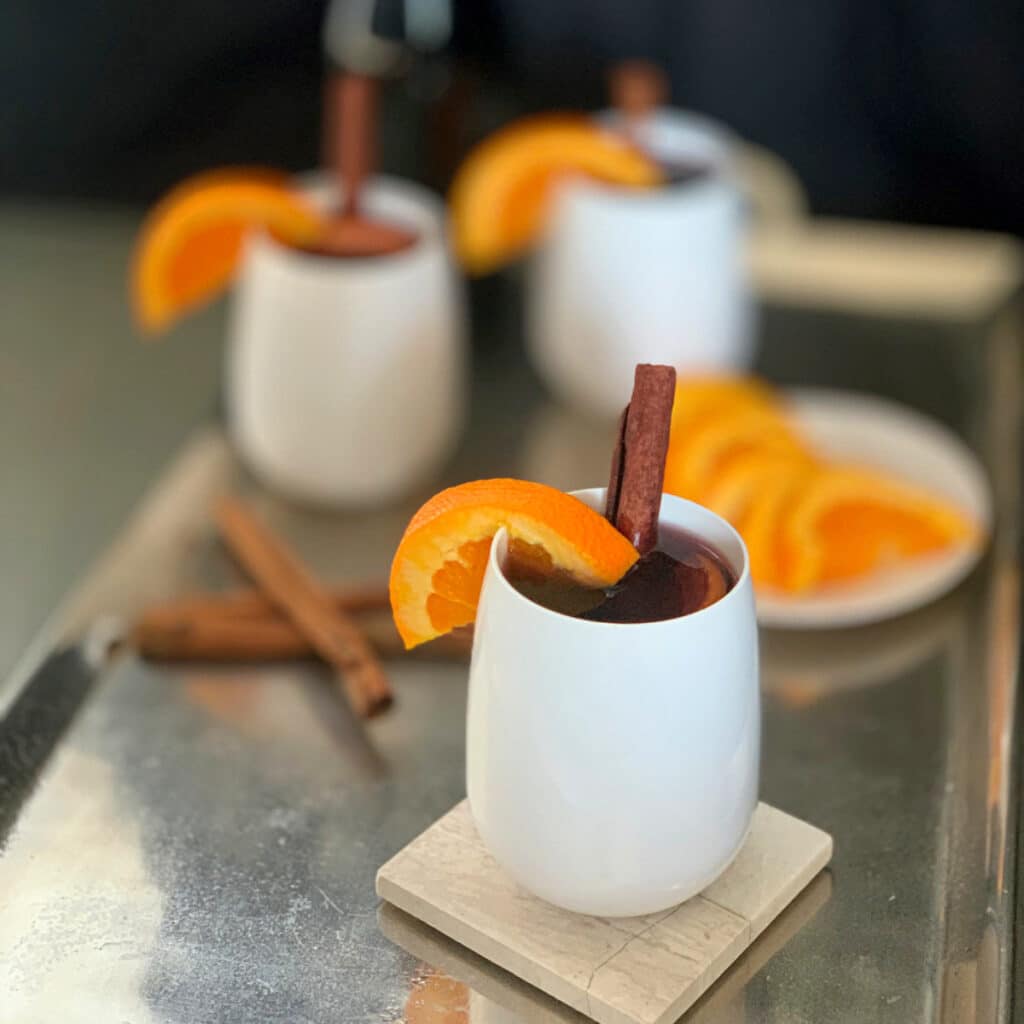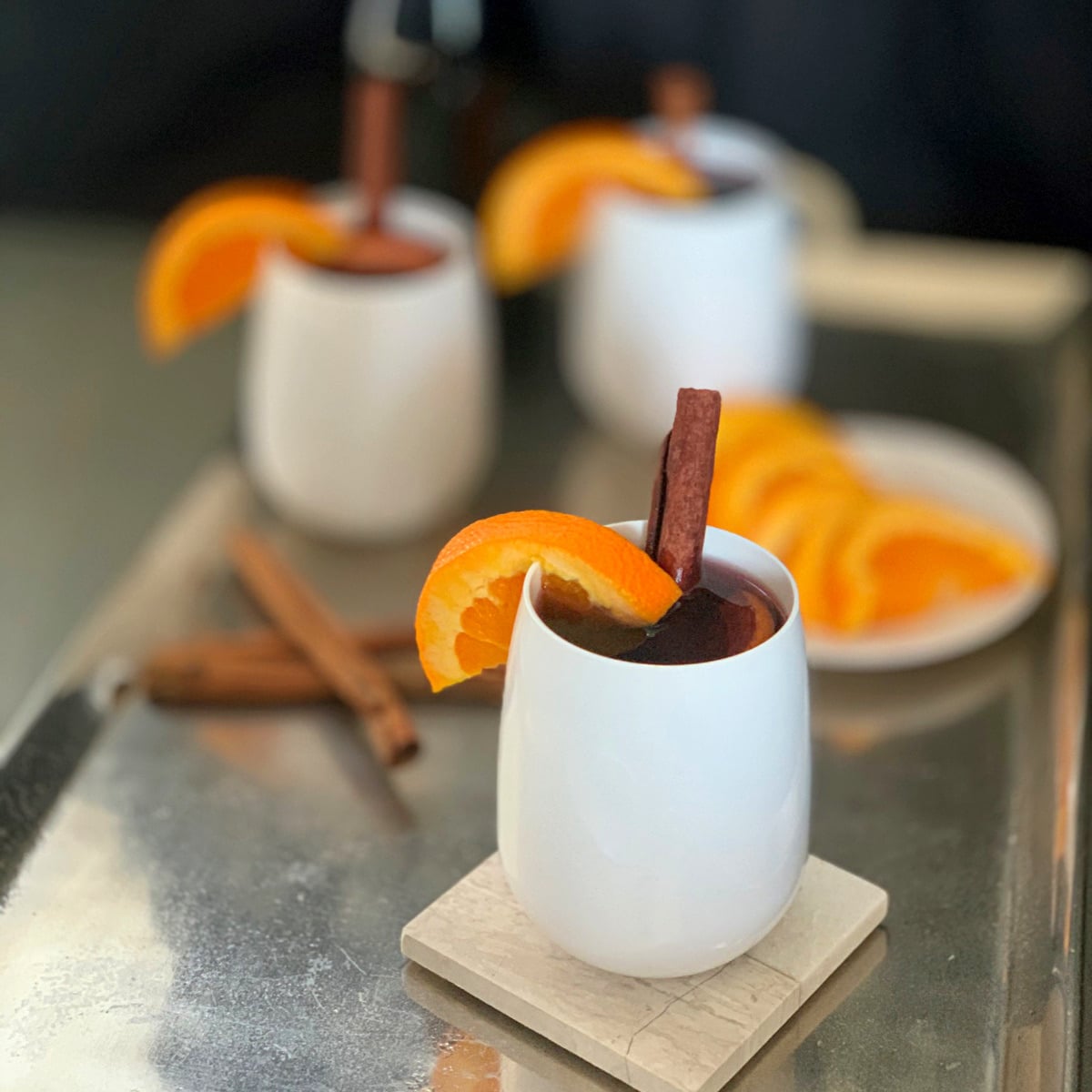 Often, there is just so much food at a great bbq that you need to take an eating break. It is wonderful to slow down (and warm up a cooler night) with some slowly warmed mulled wine.
Peach Cobbler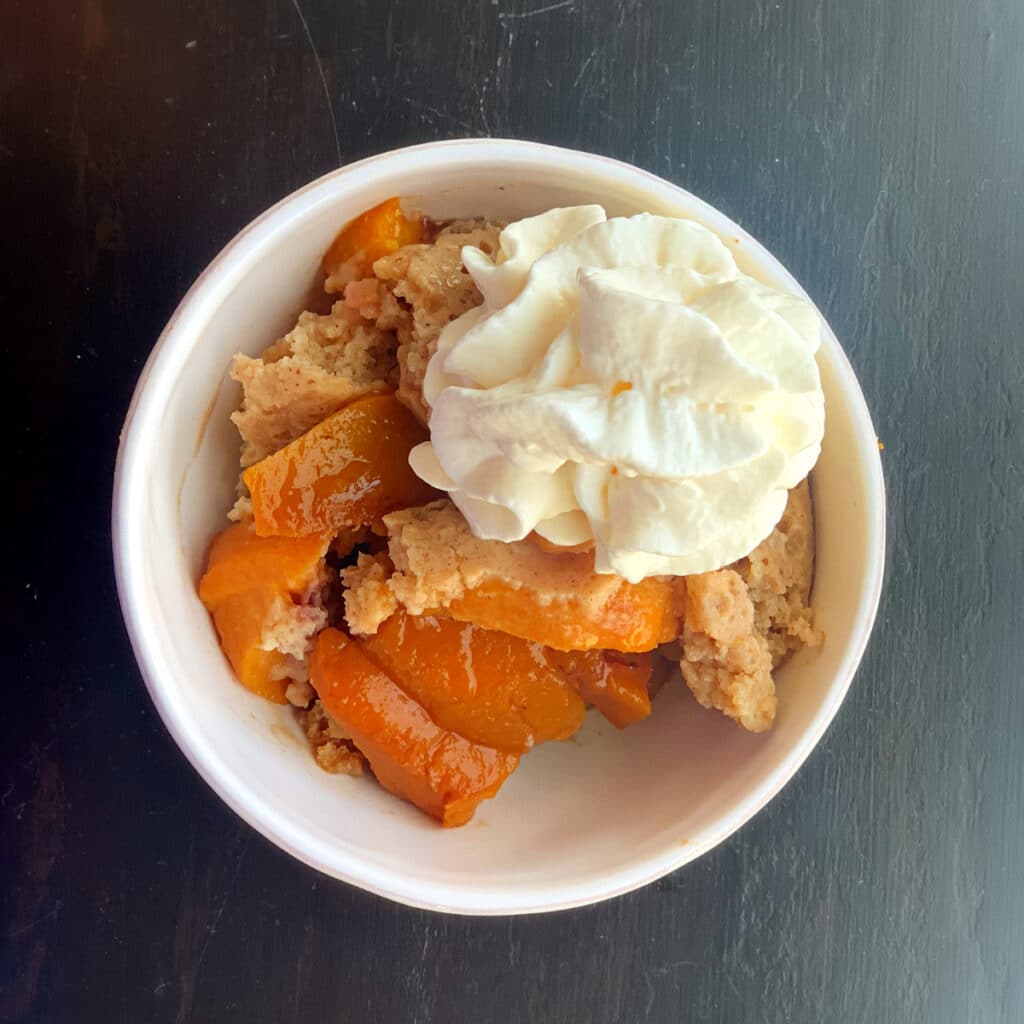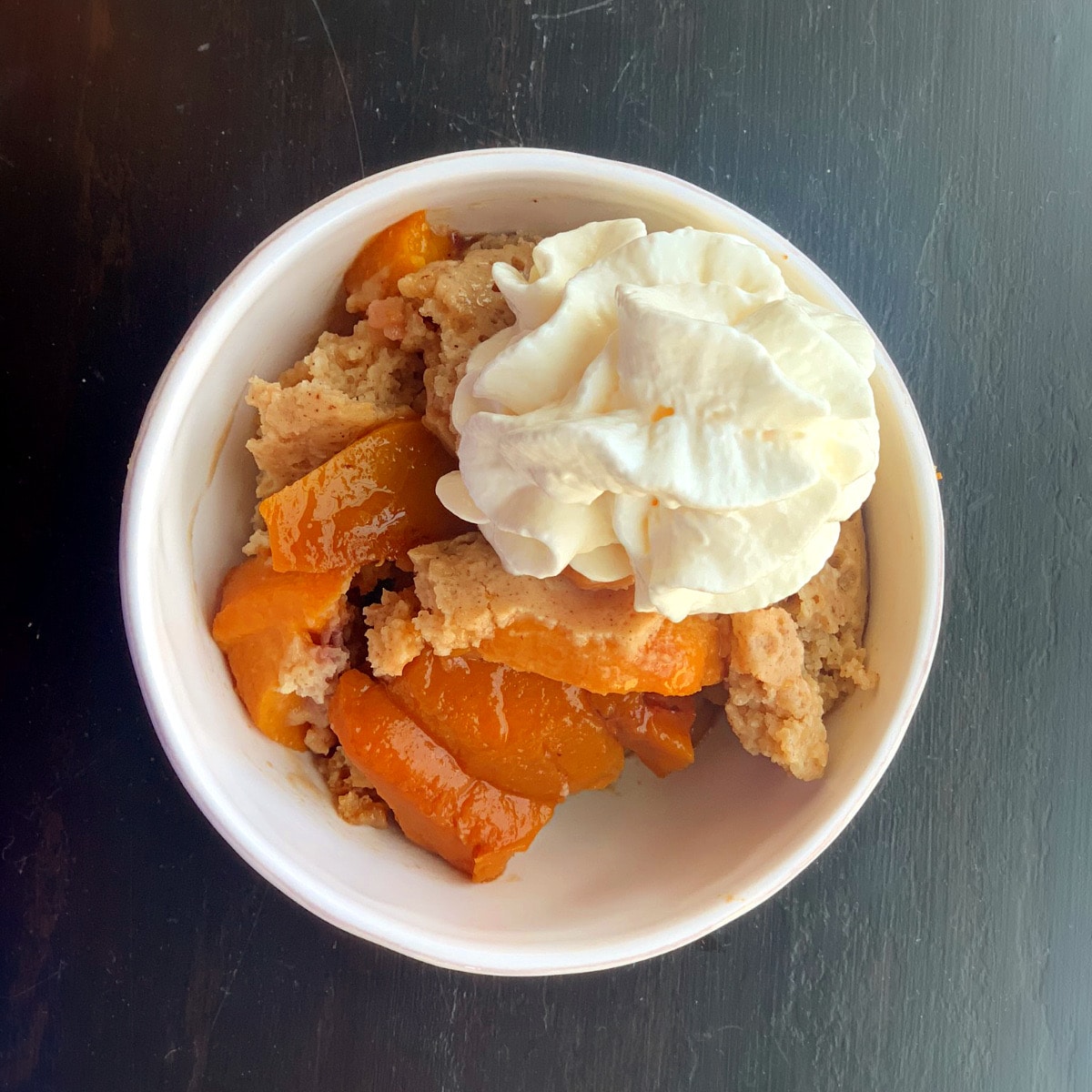 Easy slow cooker side dishes are amazing. But dessert is even better. This amazing recipe using fresh, seasonal peaches is the perfect way to end an amazing cookout.
Chocolate Peanut Butter Spoon Brownies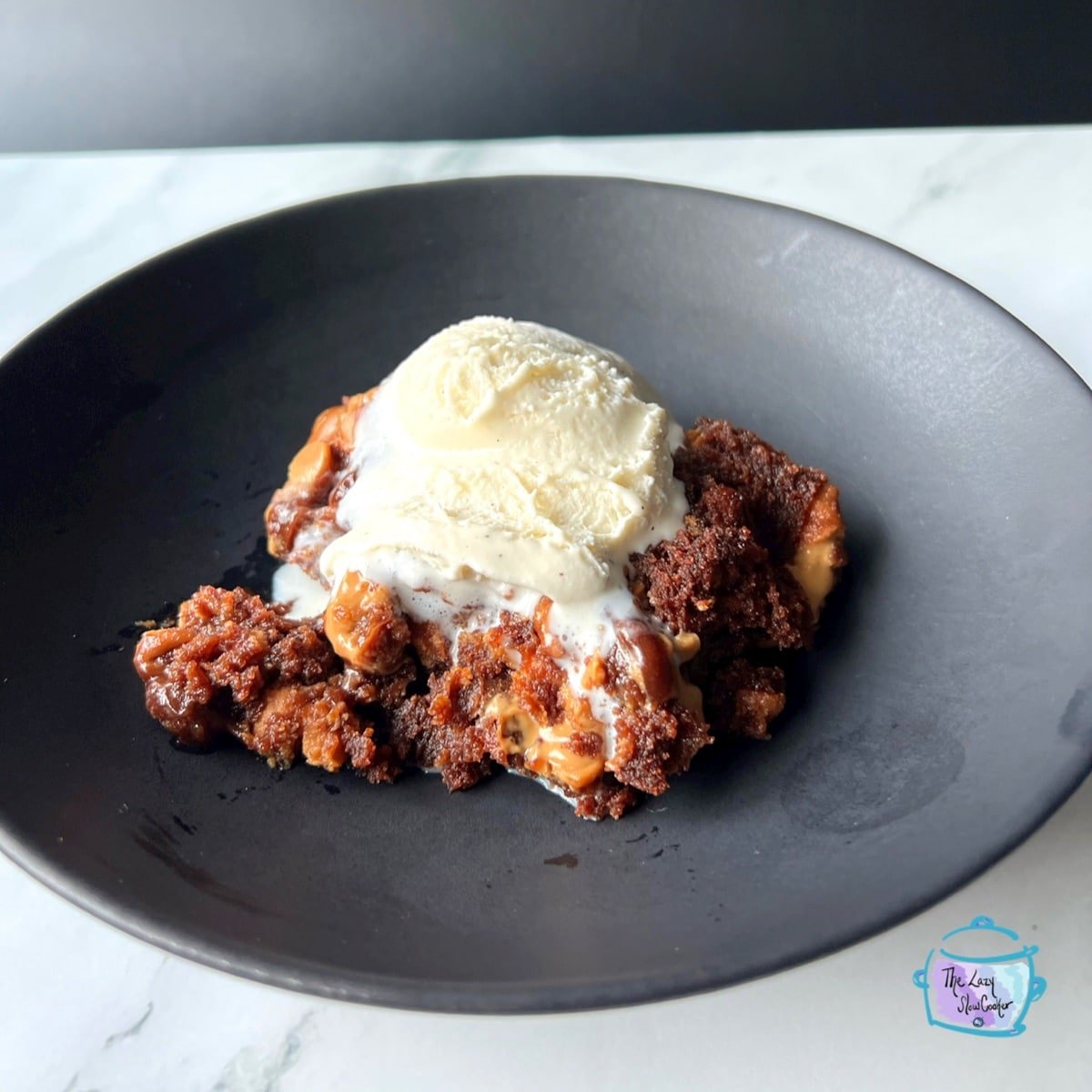 AND... I saved the best for last. This decadent brownie recipe is a warm and wonderful way to end any grilled gathering. Don't forget to top with ice cream for the ultimate summer treat!!!
If you love this recipe, please let me know in the comment section below!
As an Amazon Associate, I earn from qualifying purchases and affiliate links.
Check out my latest on Instagram