Jump to Recipe
The easiest way to roast peppers. Best set-it-and-forget-it method!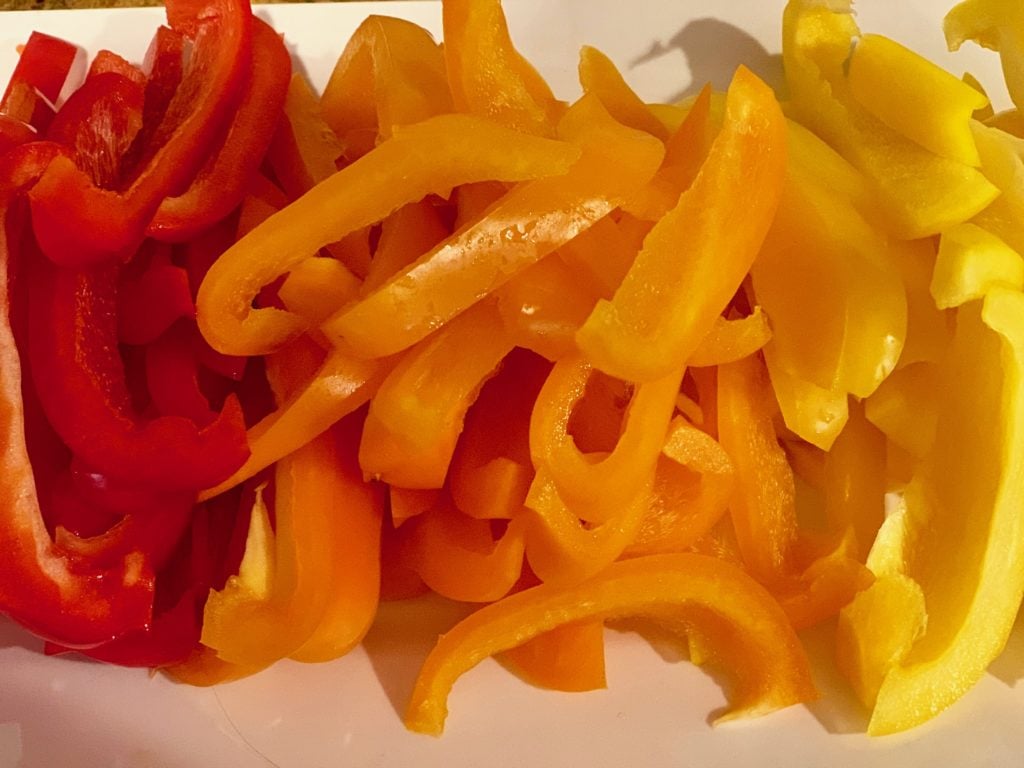 Confessions Of A Serial Plant Killer
You caught me red-handed! Or maybe that's brown on my hands. Because that is the color of the dead leaves I take out of my fledgling herb garden each day. One thing is for sure: there is certainly no green anywhere on either of my thumbs.
Quite regularly I think how nice it would be to harvest some fresh herbs to use in my recipes. I love the smell...fresh basil, rosemary, and mint...all give off amazing scents. Every spring, I purchase plants and I hope. I give them sunlight, I give them water, and I talk to them. They just look at me sadly and they will start to wilt.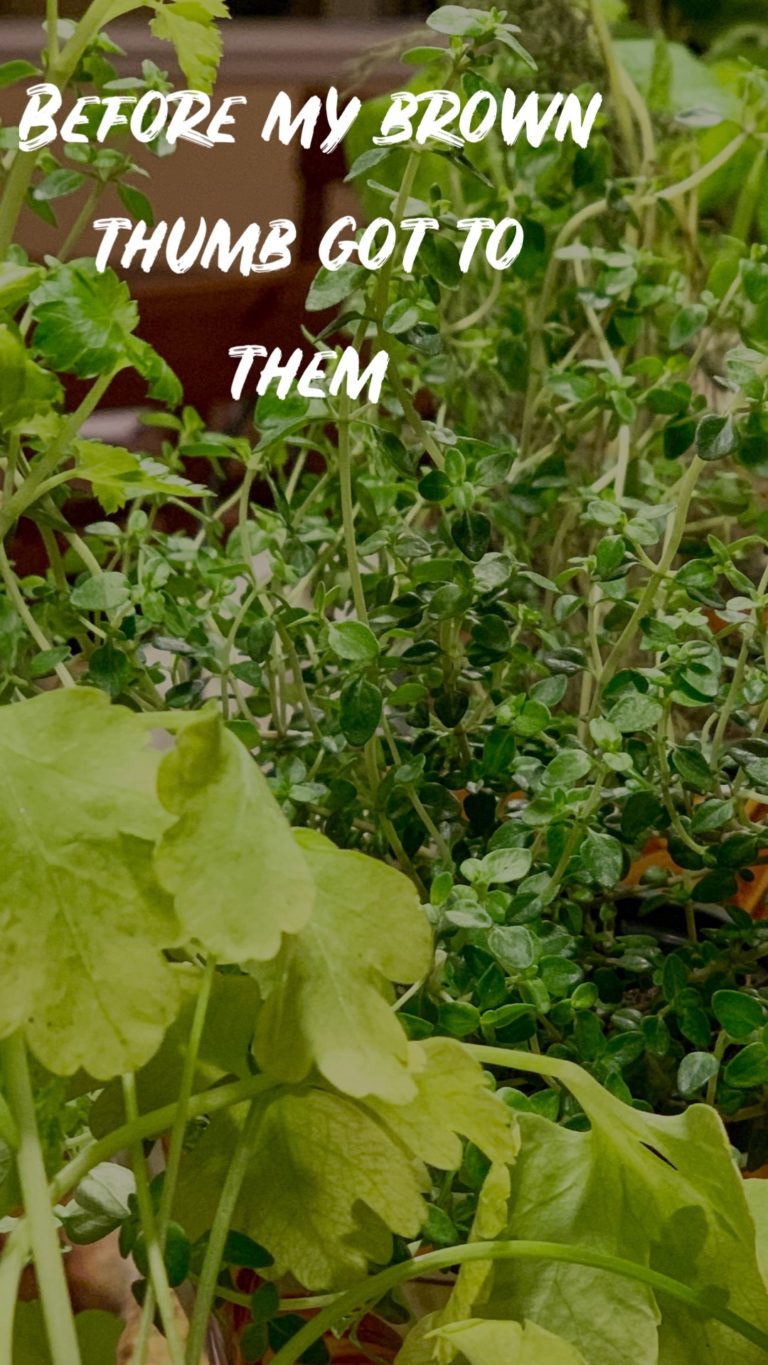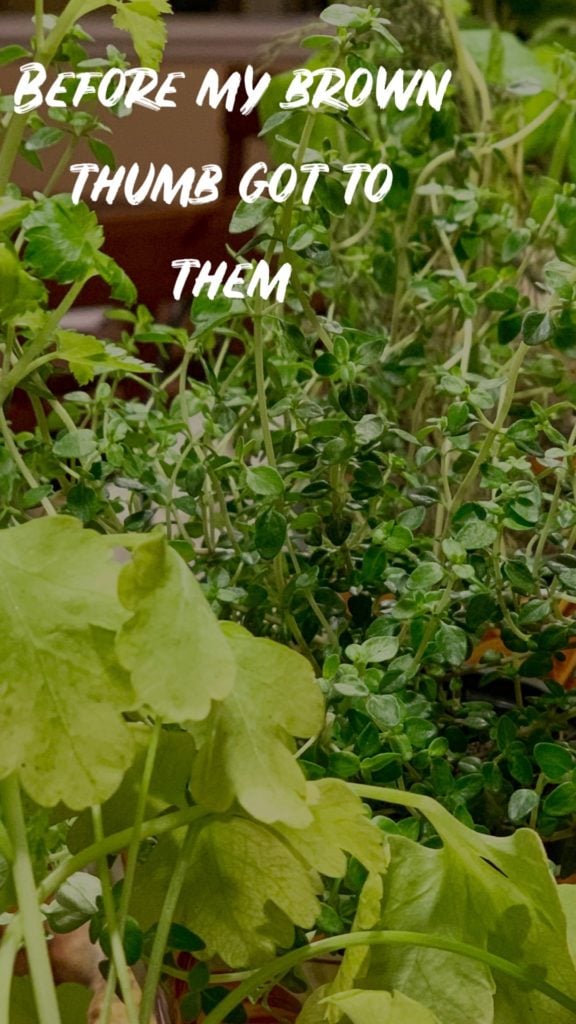 I love to scroll through Instagram and Pinterest looking at the beautiful herb and vegetable gardens that others have grown. I turn enviously green as they toss clean, freshly harvested goodies into their crackpots.
The next time one of my online herbalist buddies posts about "pinching off a sprig of mint for their tea", I am going to channel my jealousy towards my thumbs. Perhaps the envy will turn them green enough to offer me some growing luck.
While I wait for greener thumbs, know for certain that all peppers pictured here are most definitely store-bought. That doesn't stop them from tasting amazing.
Roasting peppers used to be something I didn't enjoy. I would burn one side too much or have trouble peeling them. But, as soon I tried them in the slow cooker, I knew I had solved my issue. A slow cooker is by far the easiest way to roast peppers.
This recipe basically consists of tossing peppers into a slow cooker and walking away for 5 hours or so. They cook very evenly and the skin just slides right off.
As an Amazon Associate, I earn from qualifying purchases and affiliate links.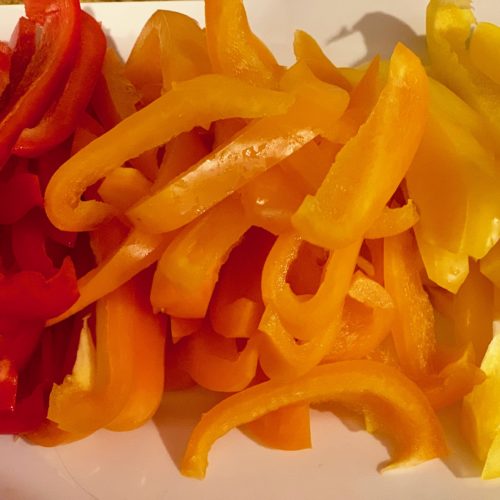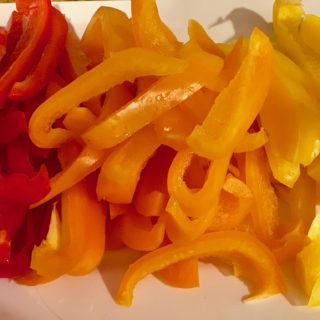 Equipment
Any size slow cooker

Slow cooker liner or foil

tongs
Notes
If you plan to use your peppers in a recipe, make sure that all of the seeds and the core are fully discarded. The seeds will make a recipe bitter.
Great to serve with olive oil and garlic or to use in a variety of recipes!
Nutrition
Calories:
25
kcal
|
Carbohydrates:
5
g
|
Protein:
1
g
|
Fat:
1
g
|
Saturated Fat:
1
g
|
Polyunsaturated Fat:
1
g
|
Monounsaturated Fat:
1
g
|
Sodium:
3
mg
|
Potassium:
173
mg
|
Fiber:
2
g
|
Sugar:
3
g
|
Vitamin A:
2567
IU
|
Vitamin C:
105
mg
|
Calcium:
6
mg
|
Iron:
1
mg
Check out my latest on Instagram