The easiest way to make a delicious banana topping
Jump to Recipe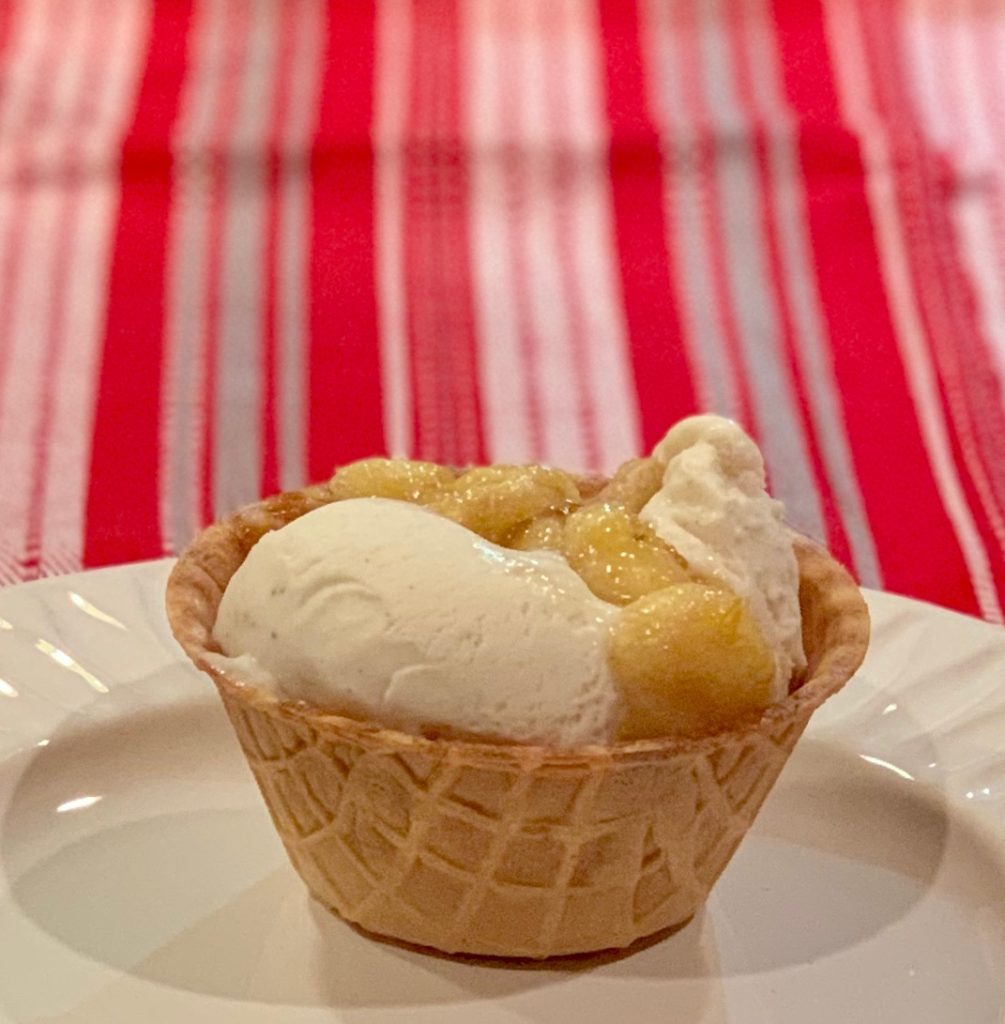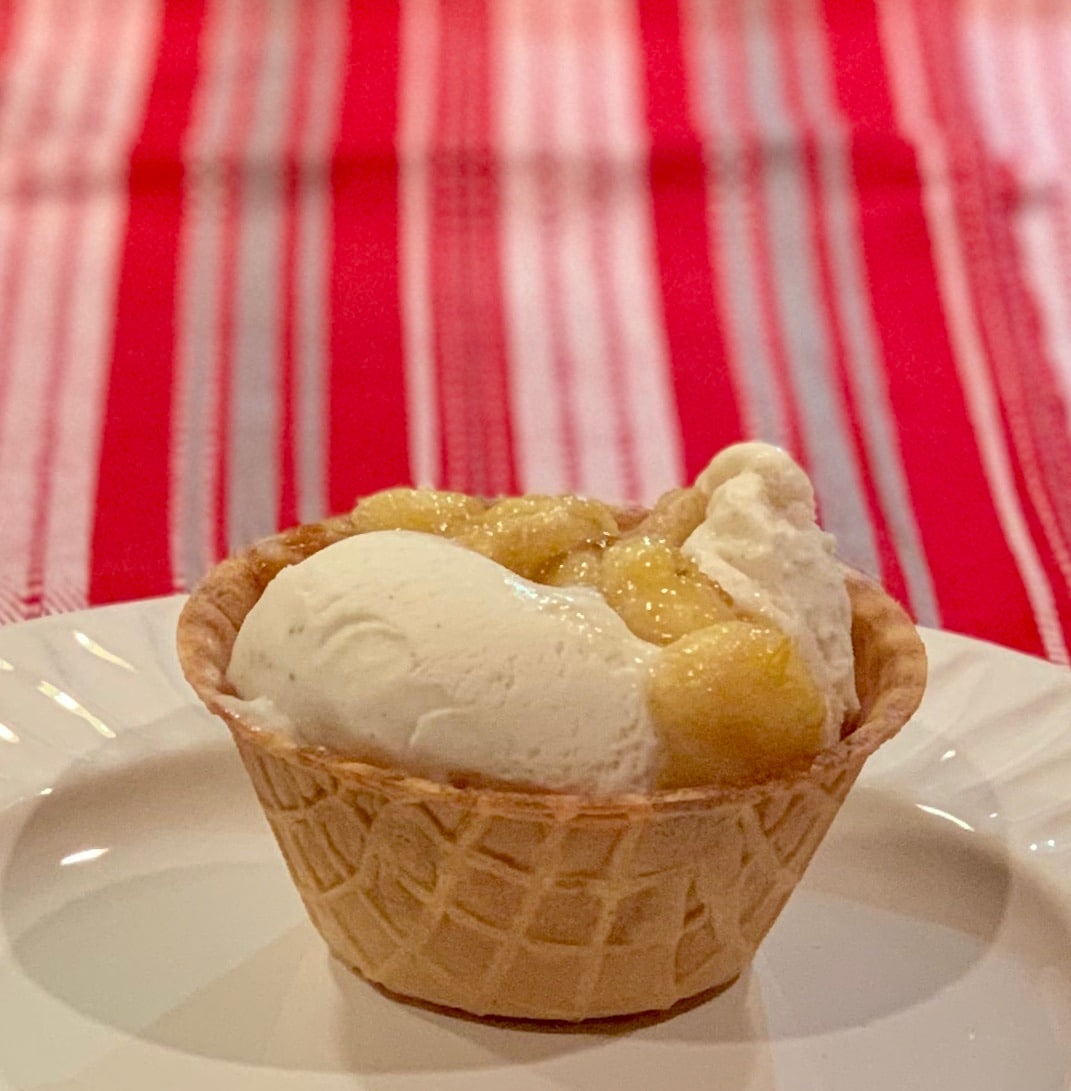 **Caution, adult content**
(Get your mind out of the gutter.......That just means it has alcohol in it!)
Not that long ago, Number One asked me at what point in my life I really start to feel like a grown up. It may sound crazy, but I remember the exact moment. It was a weeknight and Mr. Wonderful had just called to let me know he would be at the office late. I'd had a very long day and that information was NOT welcome.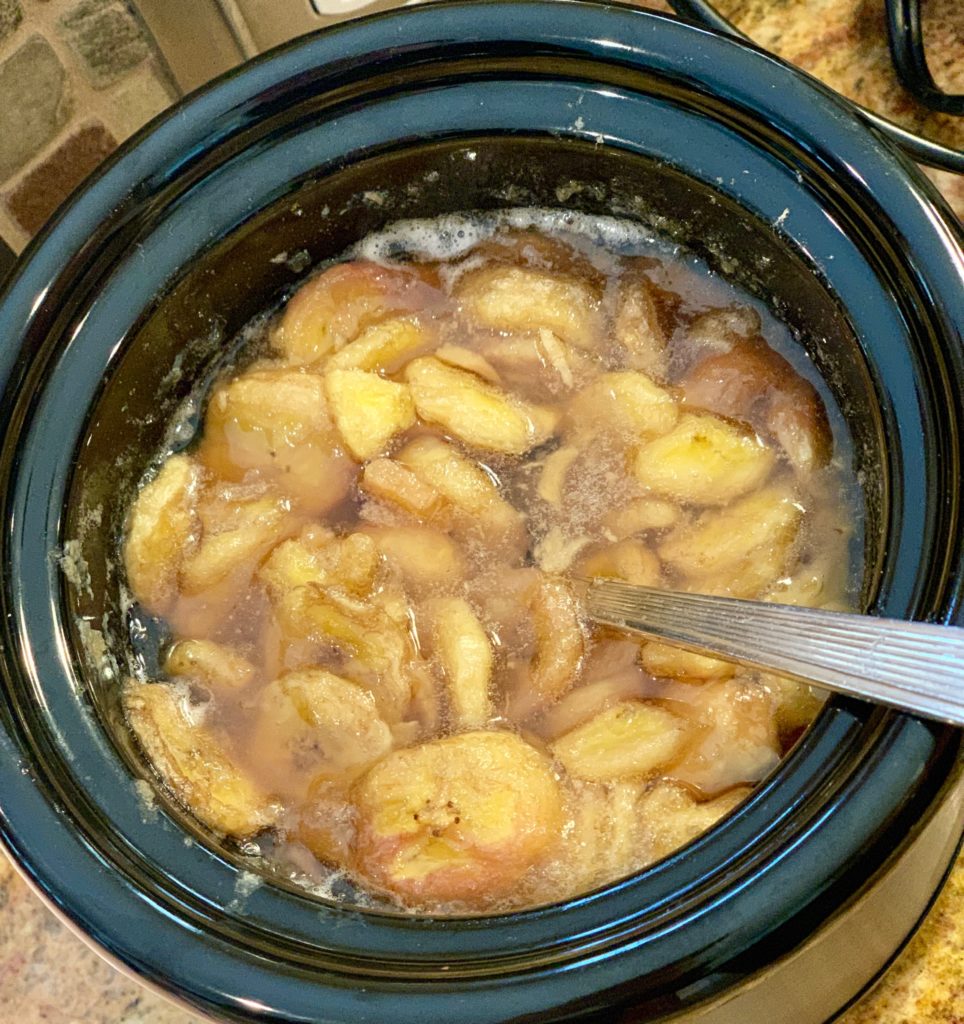 I looked around the room I was standing in. I was knee deep in toys. Three kids, ranging in age from a precocious 5 year old to a demanding newborn, had managed to pull out and/or knock over everything we owned. The floor was sticky from some unknown substance . Two of the three were crying and the third child was loudly announcing that she was hungry. The unmistakable scent of dirty-diaper filled the air.
For a brief second, I wondered who all these children were and exactly when would their parents be back to get them? And then.....adulthood slammed into me so hard it almost knocked me over. They were (are!) all mine and the only person who was going to clean up this mess was me. Party over!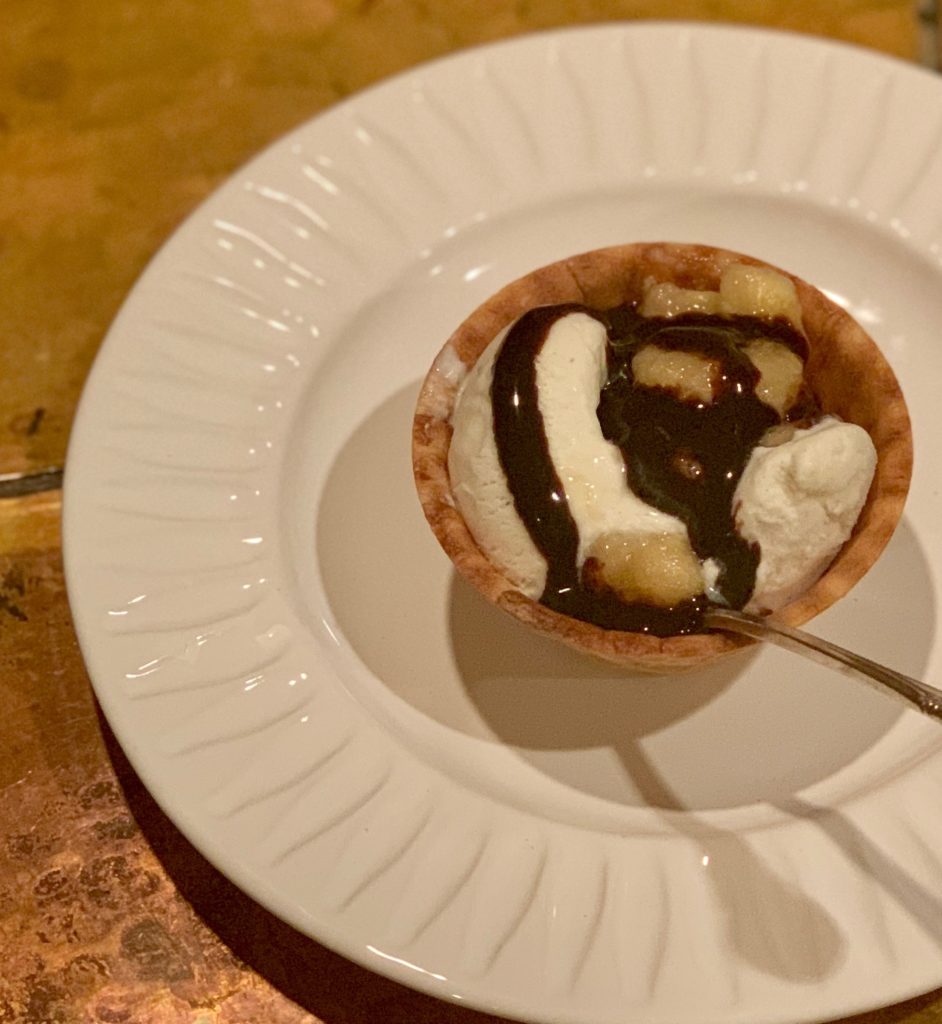 Although adulthood can be hard, it does have it's perks. One of them is consuming adult treats like this one. Developing the easiest way to make a delicious banana topping was lots of fun too! My favorite way to use this topping is on Lazy Challah French Toast . But is also great on Lazy slow cooker cinnamon rolls, waffles, ice cream and pound cake - to name a few.
Lazy, Boozy Banana Topping Hacks:
Very ripe bananas work best with a recipe like this. They are mushier and will break down more quickly while heating
I do not actually cook this in a slow cooker. I just basically heat it up in my Lil Dipper. However, it can most certainly be made in a smaller slow cooker using the warm setting.
Because it is not officially "cooked", the alcohol does NOT cook off.
I use 99 bananas liquor to make this. I have not tried it with any other type of liquor.
As an Amazon Associate, I earn from qualifying purchases and affiliate links.
📖 Recipe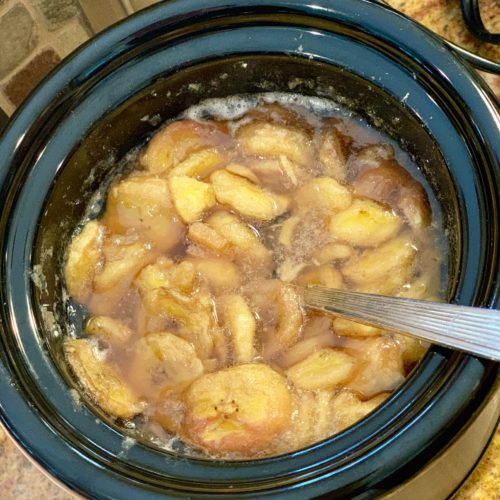 Lazy Boozy Banana Topping
A warm and easy dessert topping made of bananas and banana liquor.
Print
Pin
Rate
Save
Saved!
Equipment
small slow cooker or warmer
Instructions
Nutrition
Check out my latest on Instagram