Jump to Recipe
Use your crockpot to make deliciously creamy and wonderful slow cooker yogurt. An economical way to make organic yogurt that can be used in cooking, baking or eaten anyway you like!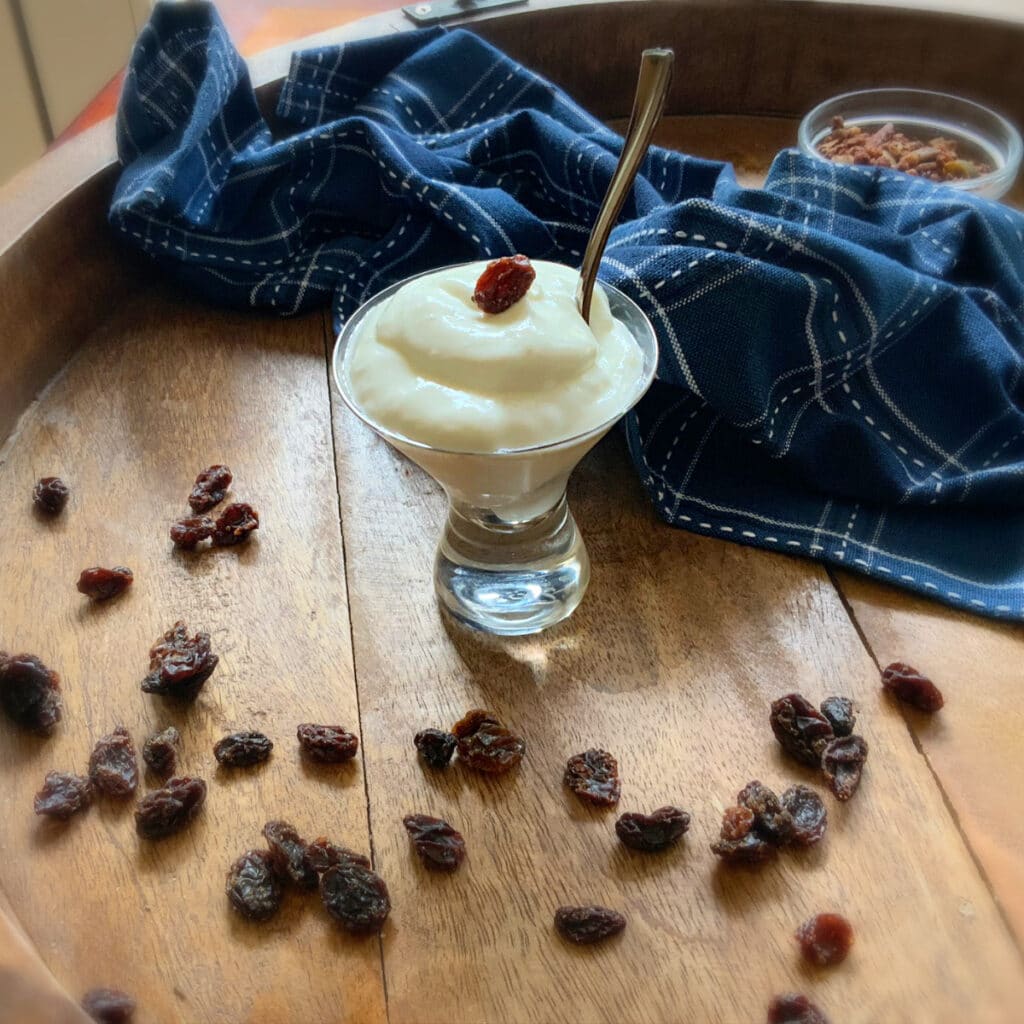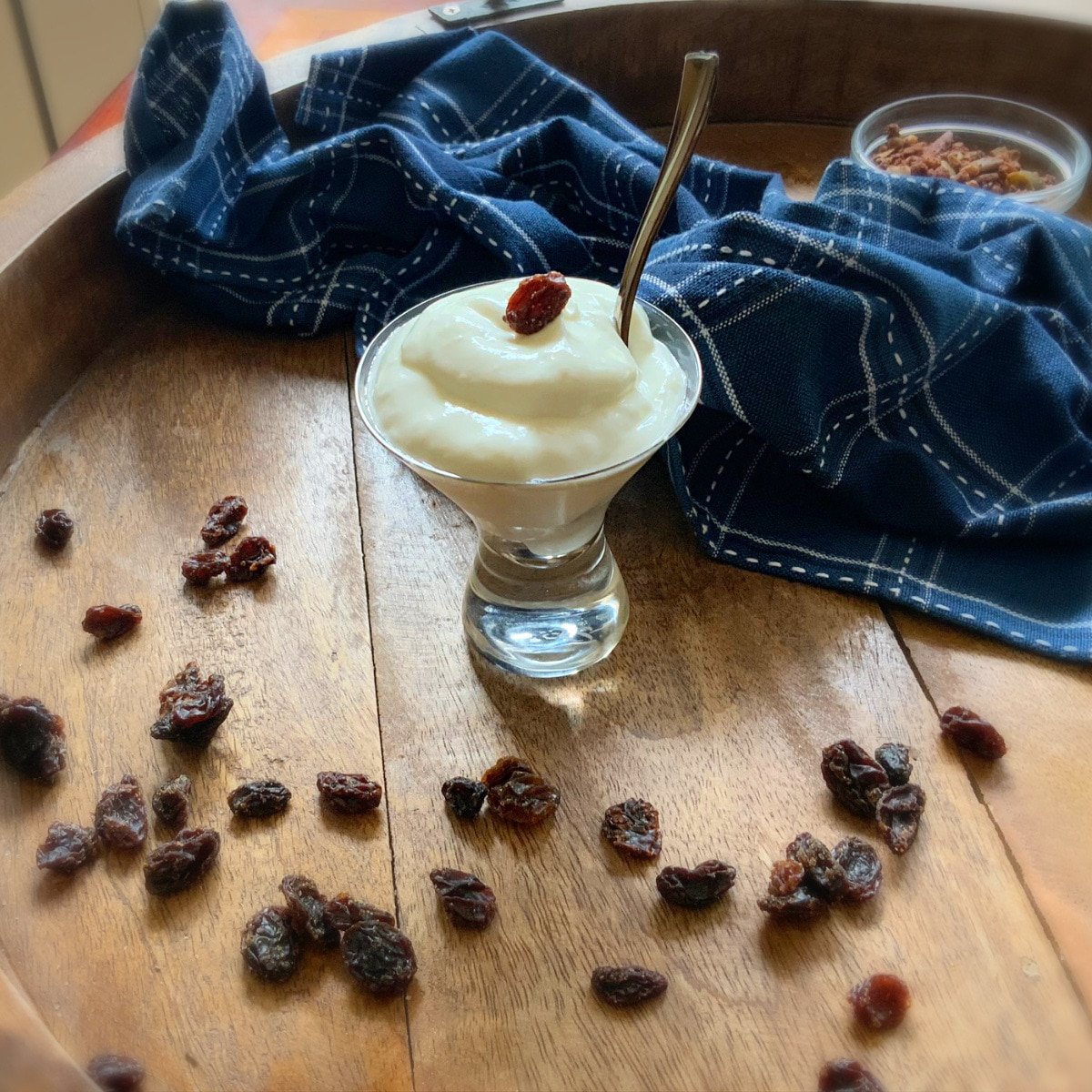 I love creamy plain yogurt. It is my breakfast of choice. One of the greatest things about it is that it is the culinary equivalent of a blank artist's canvas - just waiting to be turned into a beautiful masterpiece. It can be sweet or savory. It can be eaten plain, with tons of different mix-in or as a topping.
Why Make Your Own Crockpot Yogurt?
There are lots of great reasons to use your crockpot to make yogurt. Here are the top few:
You know exactly what is going into it. Homemade yogurt never has ingredients you can't pronounce. You are incomplete control. Want to make sure your yogurt is fully organic and natural? Easy! Just use organic ingredients.
It is economical. This is particularly true if you currently buy organic yogurt or if you usually buy yogurt in individual serving containers.
Fresh always tastes best and when you are making your own - it just doesn't get any fresher than that.
As with all crockpot dishes you have the added benefit of being able to cook without adding extra heat to the house.
This is a great dish to make with kids. It is a great educational tool since it is almost like an edible science experiment! You will be basically be teaching them how to grow beneficial bacteria.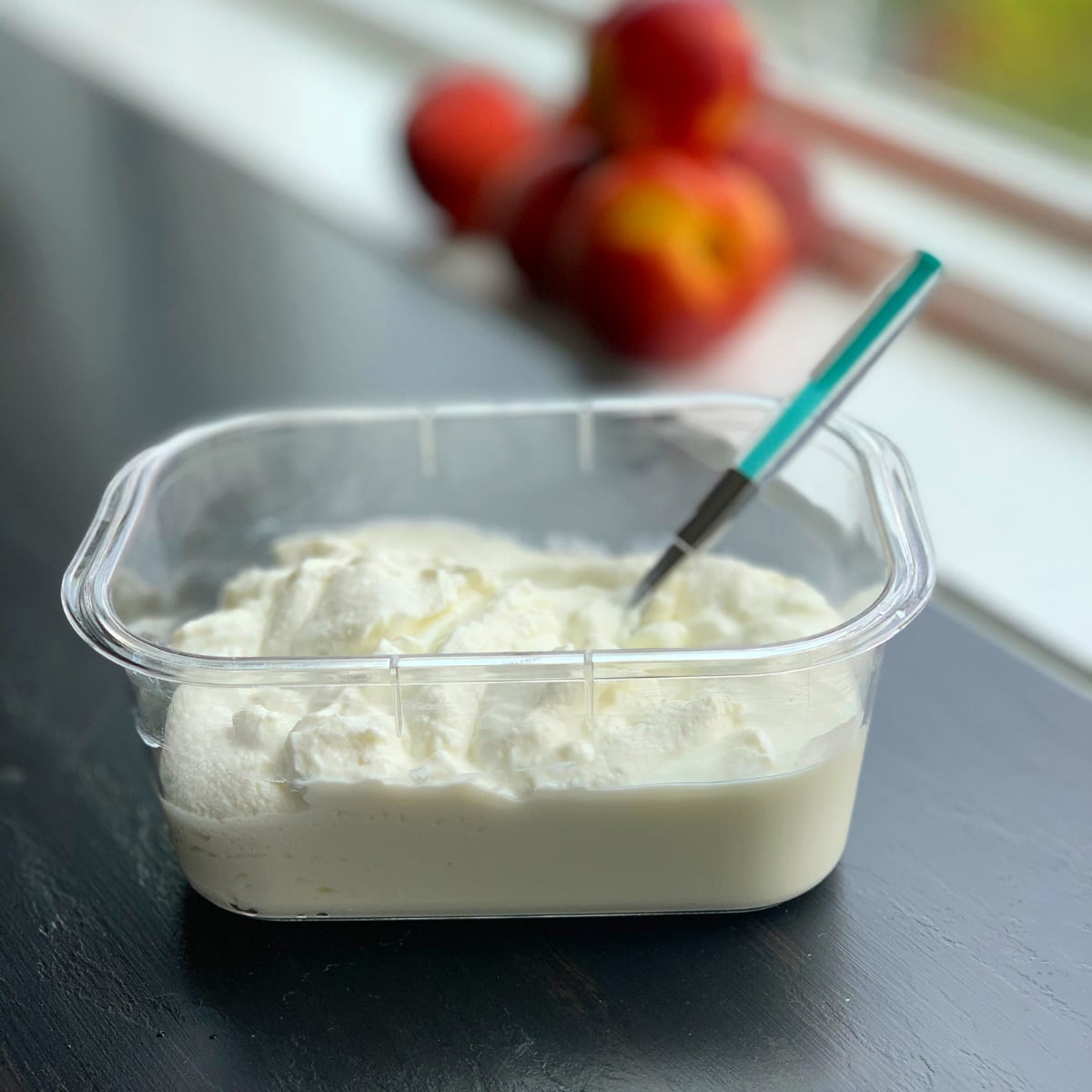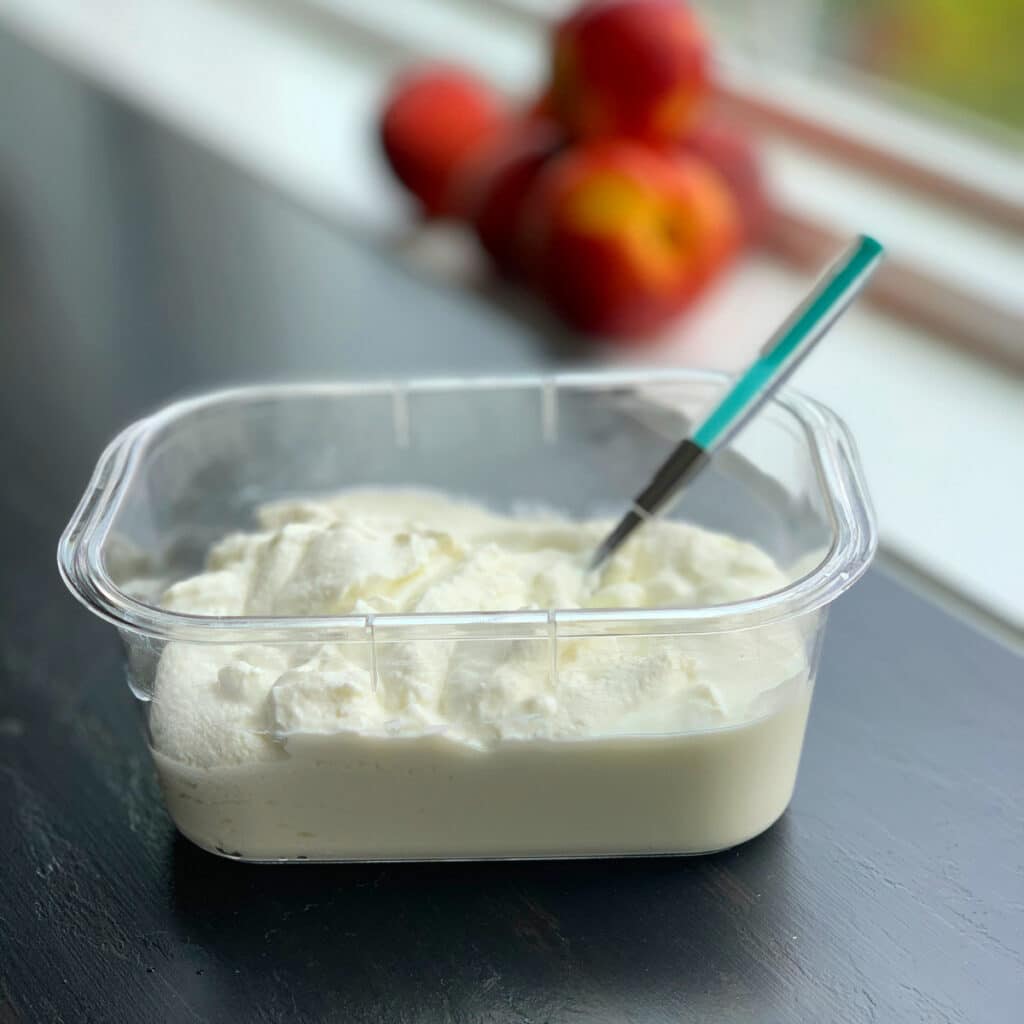 How To Use A Slow Cooker To Make Yogurt
The process of making yogurt happens in stages. No stage is difficult, but you do need to keep an eye on timing and scheduling mare than the average set-it-and-forget it slow cooker recipe.
Stage One - Heating Milk
Start by heating one half gallon of milk in your slow cooker. until it reaches an internal temperature of 180°F. You can use any level of fat in your milk depending on what you want for your end product. I always use fat free. Each slow cooker is different so actual heating times will vary. As a rough guide, when I use my oval, 6 qt cooker, it takes about 2 hours. In my 3.5 quart casserole crockpot, it takes 3 hours.
Stage Two - Cooling Milk
Once you have confirmed that your milk has hit 180°F, turn your slow cooker off and leave it covered. Allow the milk to cool to between 110°F and 120°F. 110°F is the ideal temperature for the good bacteria in yogurt to grow. This stage should also takes about 2-3 hours.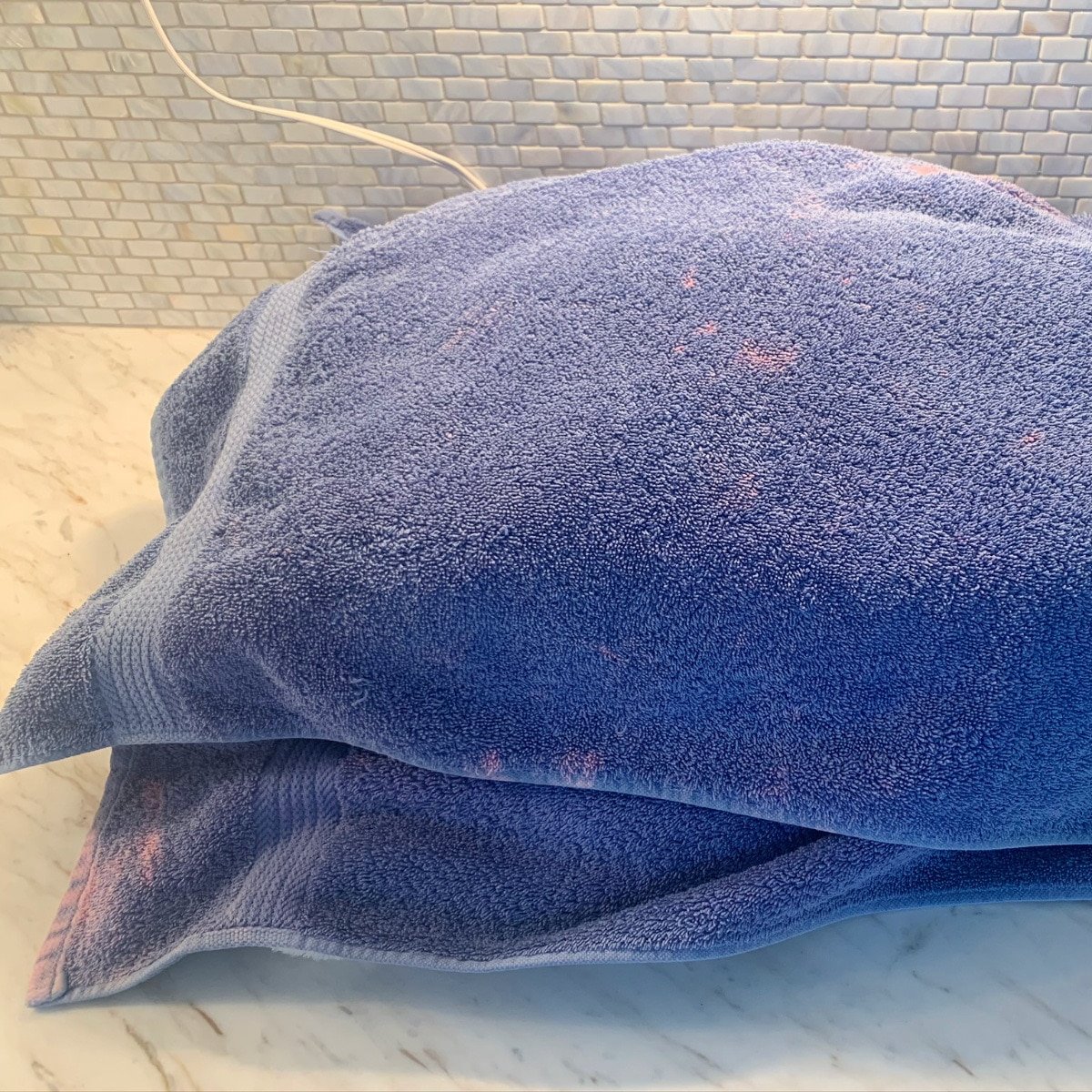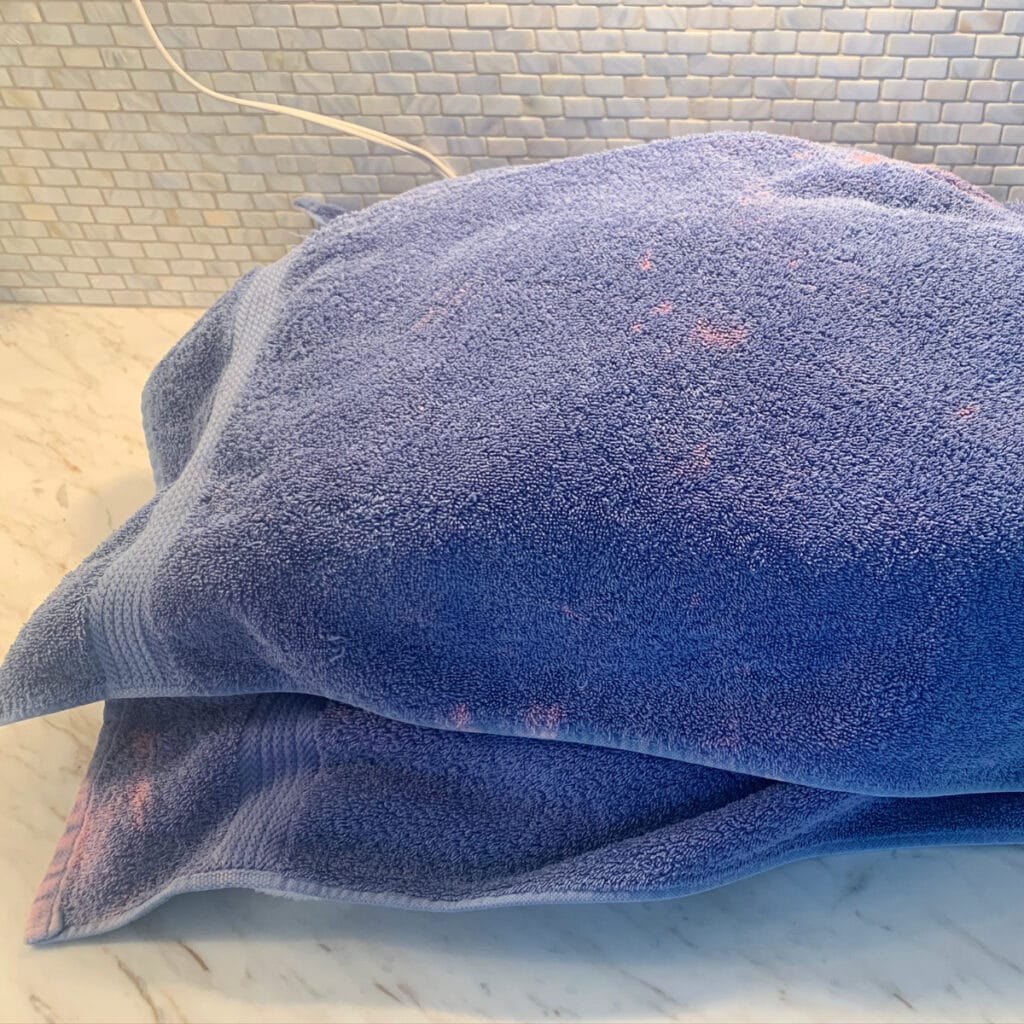 Stage Three - Add yogurt
When you have reached that ideal milk temperature, carefully stir in ½ cup of room temperature plain yogurt and mix well. Make sure your yogurt contains "live active cultures". This is the good bacteria that you want to grow in order to turn your warm milk into yogurt. Again, if you want an organic finished product, be sure to use organic yogurt. If you want a fat free finished product, use fat free yogurt.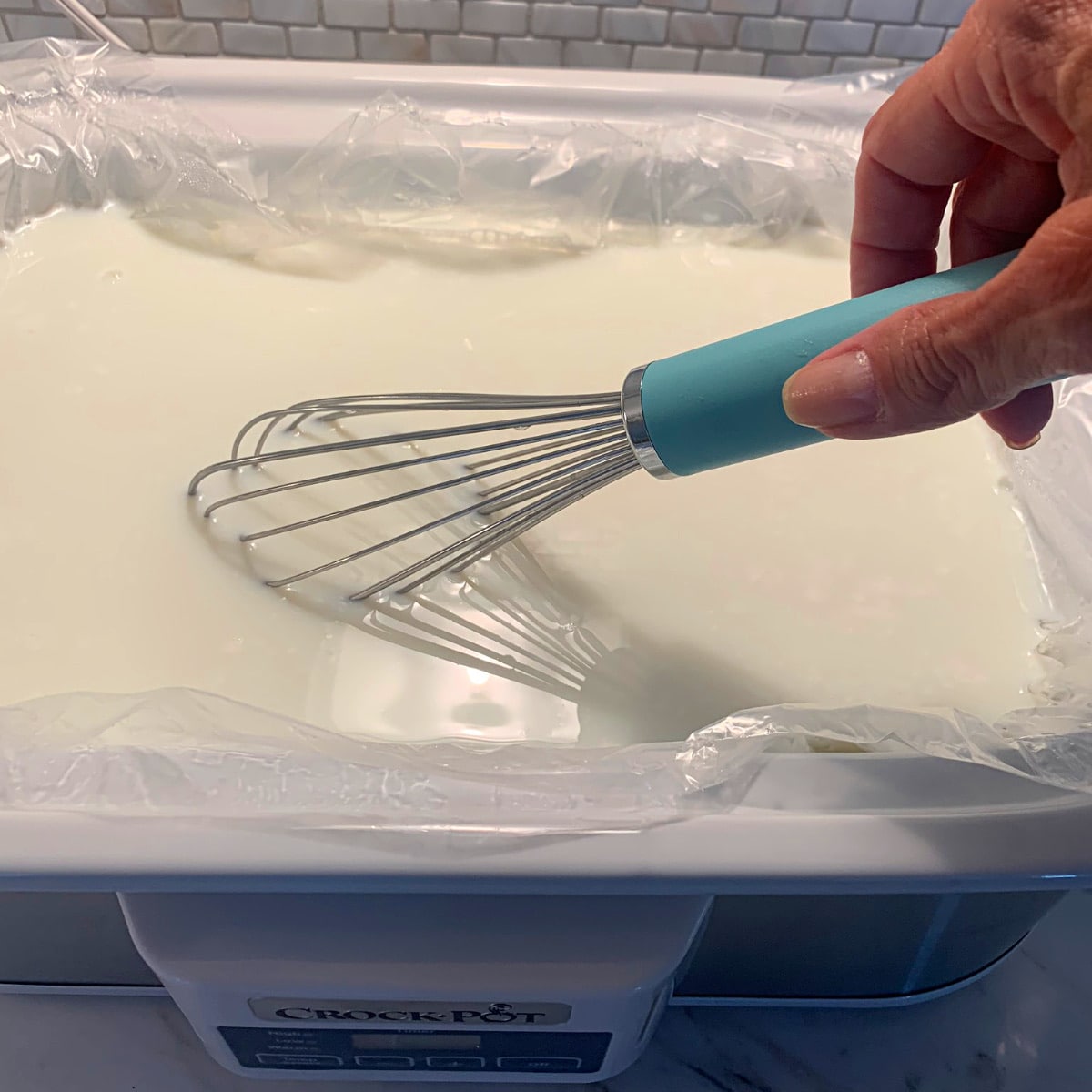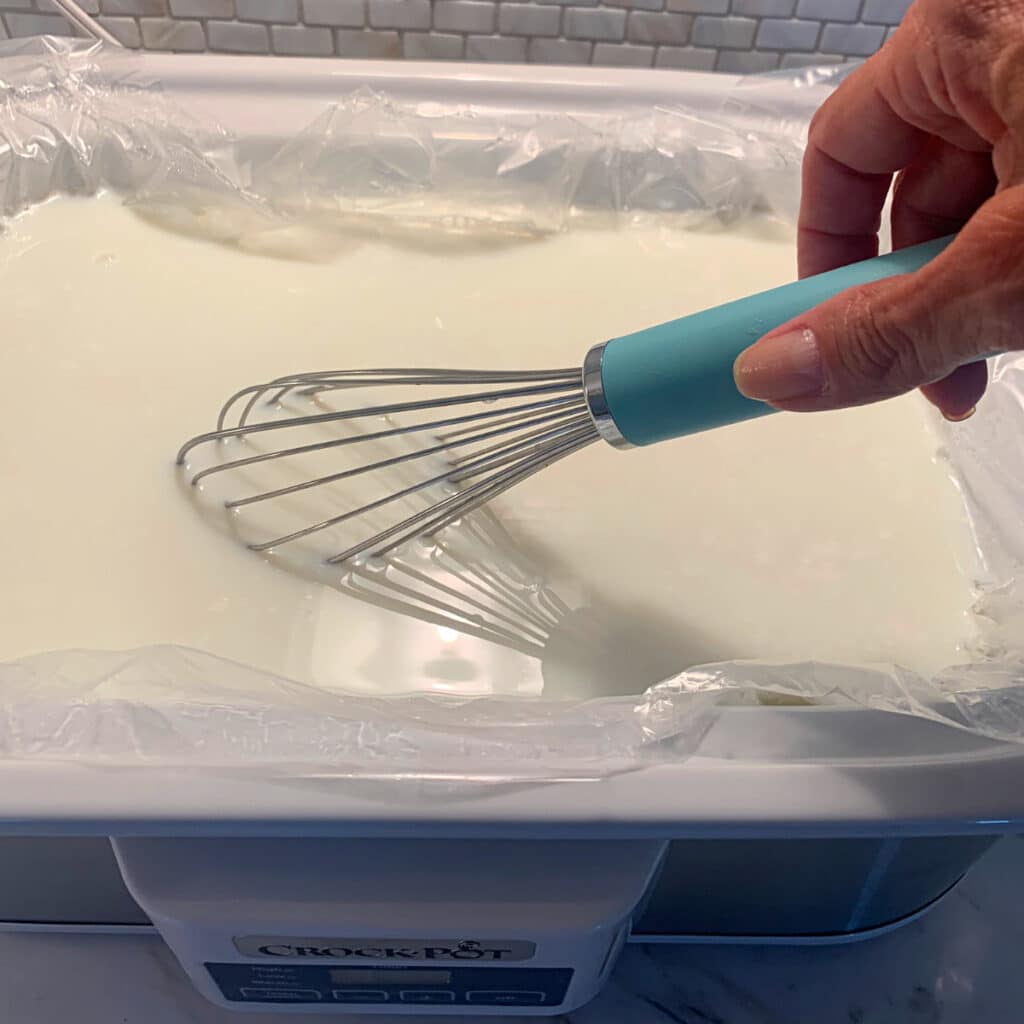 Stage Four - Turning milk Into Yogurt
The best environment to grow bacteria is a dark one, so after you have mixed the milk and yogurt, replace the slow cooker lid and then cover with dark towels to block out as much light as possible. Your milk/yogurt mixture needs to sit for 8-12 hours to fully turn into yogurt. After about 6 hours on your kitchen counter, you can move the mixture into the refrigerator if you need to. This way if you need to leave the mixture overnight or for any other reason beyond the 12 hour mark, you won't run the risk of growing harmful bacteria along with the good!
You've Got Yogurt!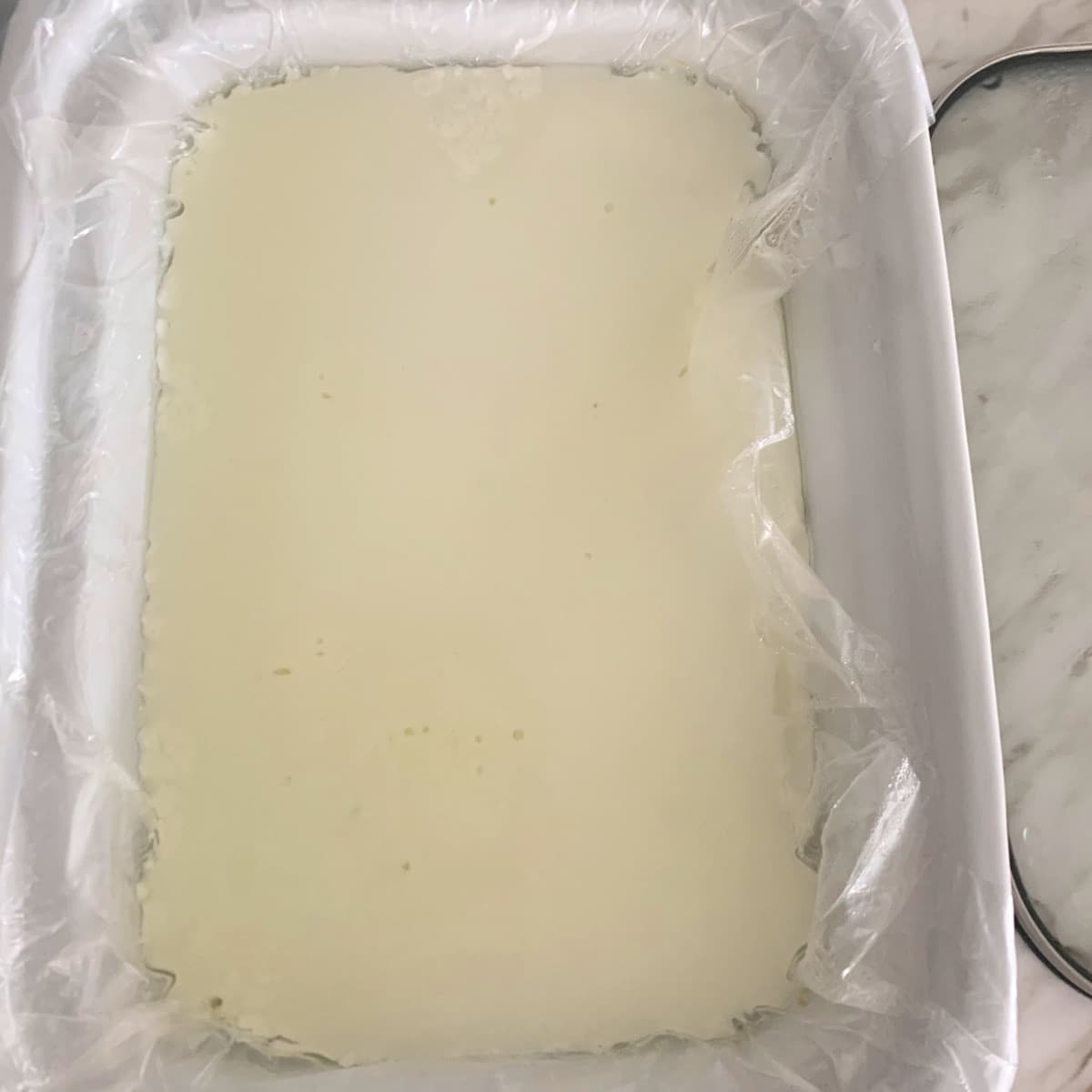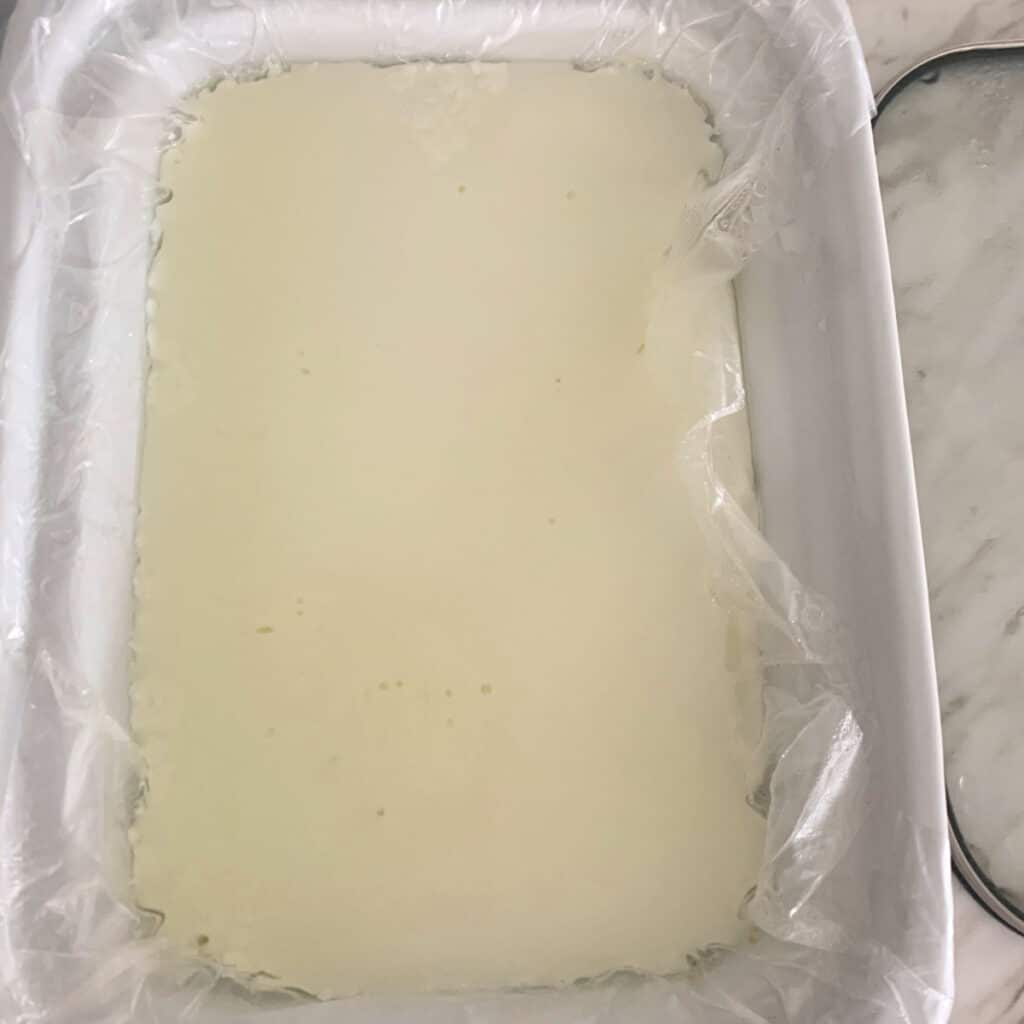 After 8-12 hours, you can uncover your yogurt! There will be a watery layer on top. Pour this off and your regular, plain yogurt is ready to serve!
But Wait - There's More!
If you would like to turn your yogurt into thicker Greek-style yogurt, you aren't quite finished. For that, you will need to use a fine strainer that is good for yogurt or - line a strainer with cheesecloth. Pour your yogurt mixture into the cheesecloth and allow it to drain over a bowl. The longer you let it drain, the thicker your yogurt will become.
Suggested Serving Ideas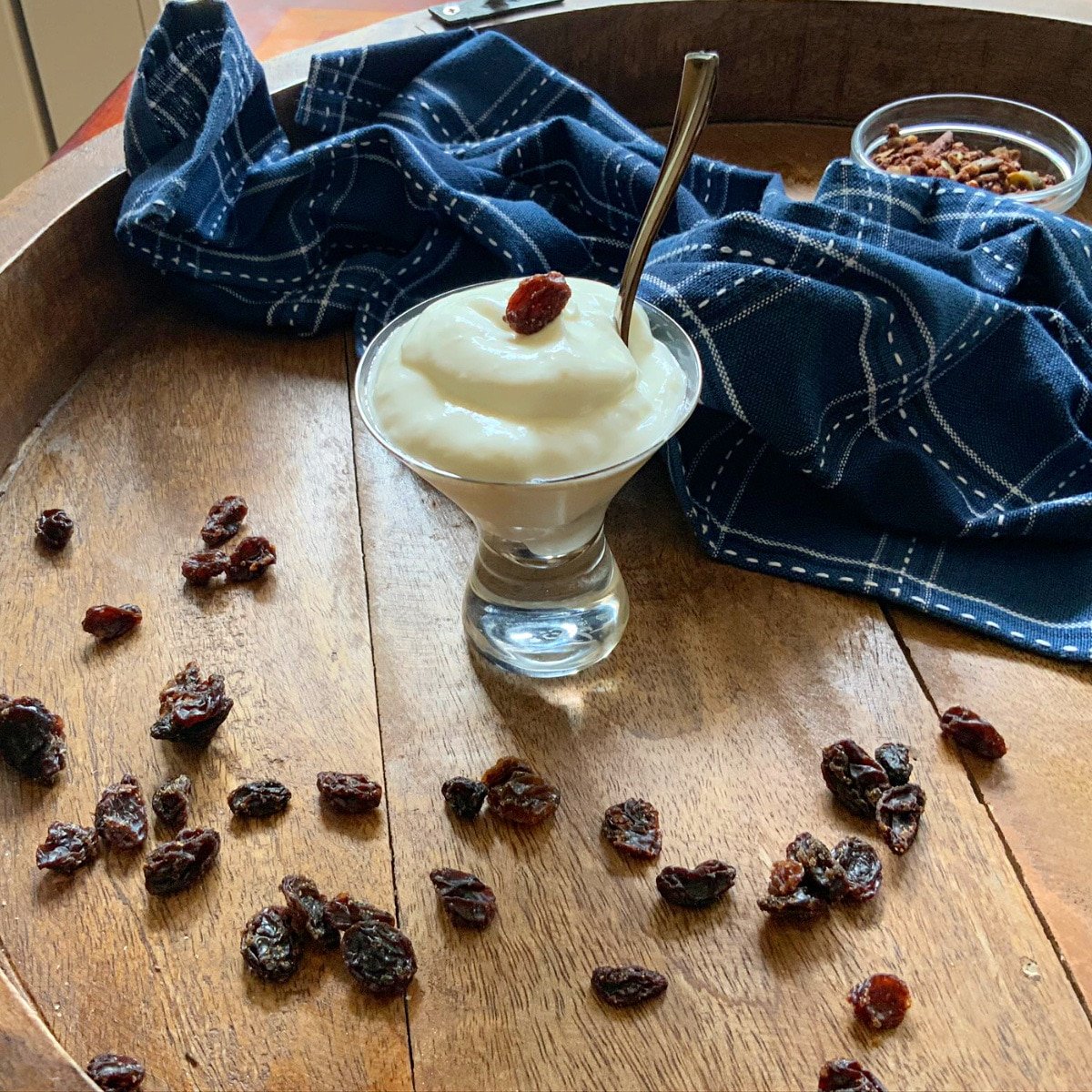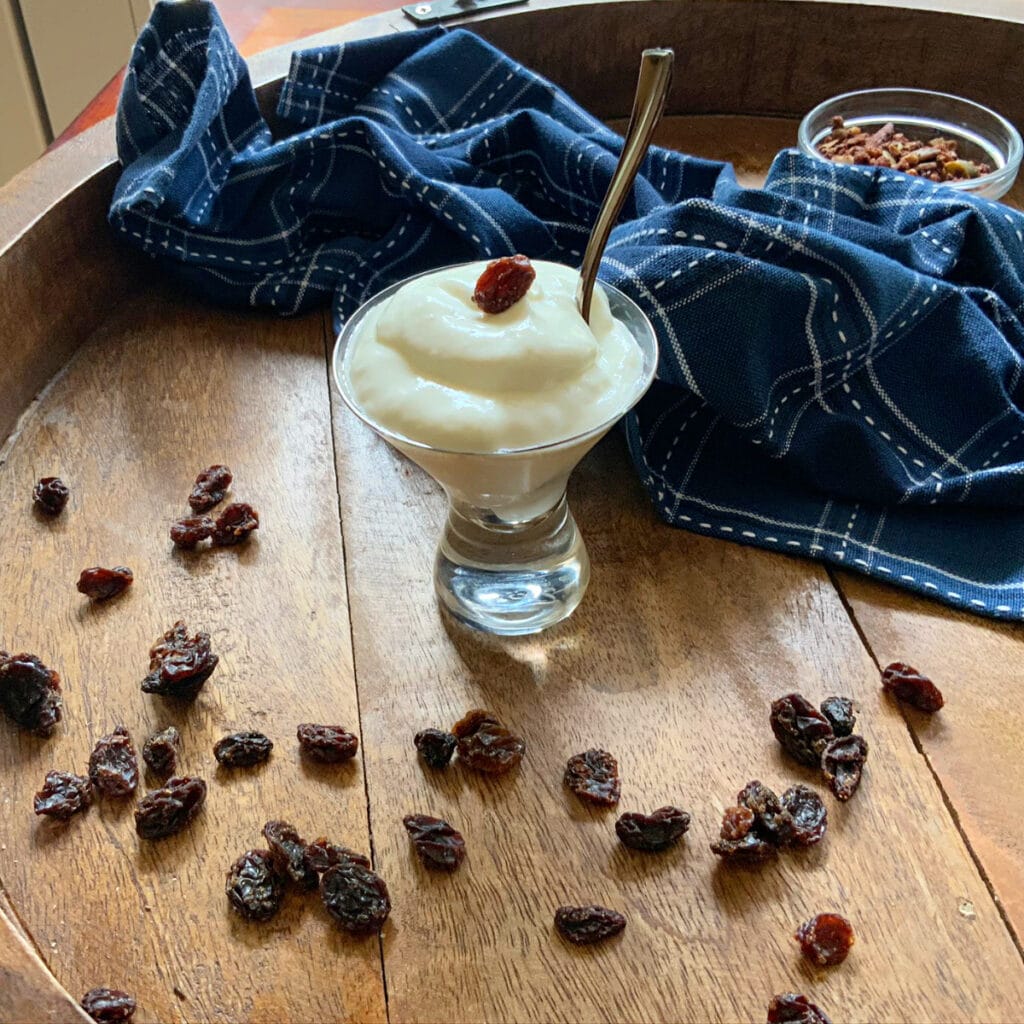 There are so many delicious ways to serve fresh, homemade yogurt that I couldn't possible list them all. My most favorite way it to use it in baking recipes like this one! You can also use it to top anything you might normally top with sour cream such as baked potatoes, tacos or fruits like cut up bananas and berries. Yogurt can be used as a base for mix-in such as nuts, raisins, granola, chocolate chips or even this great blueberry sauce. Or, if you prefer to keep it basic, you can simply add in your favorite sweetener and a few drops of vanilla (or other flavored) extract. It is also great used in dips and salad dressings. The list is truly endless.
Homemade Yogurt Hints and Hacks
Always set aside ½ cup of your homemade yogurt so that you have some live active cultures on hand for your next great pot of homemade yogurt!
Since this recipe relies heavily on temperature, a good food thermometer is key. I just use my thermometer for this purpose. Here is my favorite meat thermometer.
Slow cooker liners are an optional but helpful hack whenever using a crockpot. They allow you to cook with little to no cleanup. I like to buy mine in bulk for a better per-piece price. Click here to see what I buy.
In the market for a new slow cooker? Here is the one I am currently lusting after.
Looking for a delicious homemade granola to go along with your homemade yogurt? Try out this great recipe by From Bowl To Soul (frombowltosoul.com)!
As an Amazon Associate, I earn from qualifying purchases.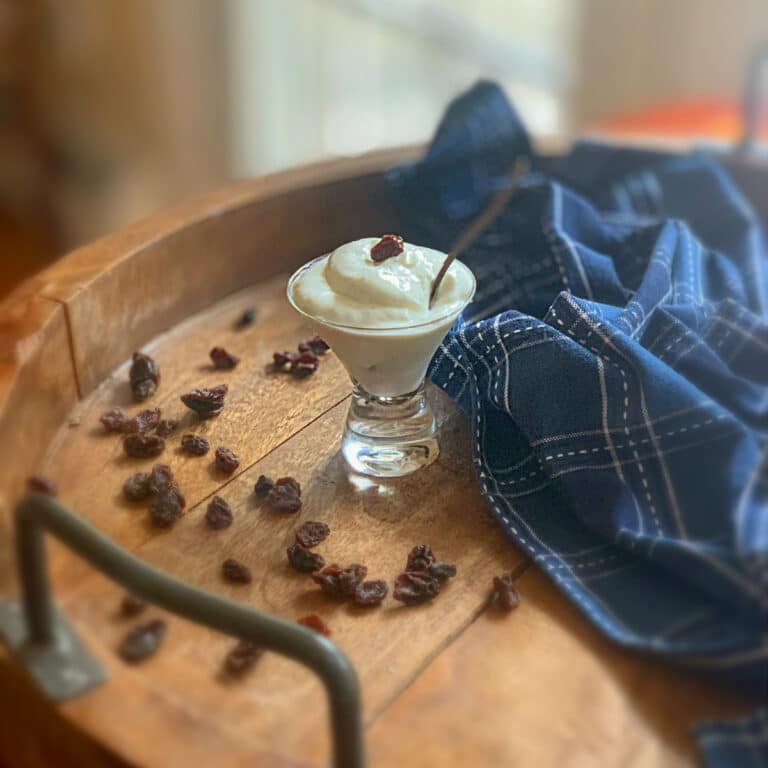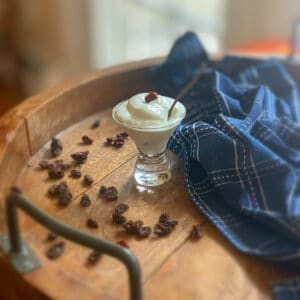 Lazy Slow Cooker Yogurt - Greek and regular
Use your crockpot to make deliciously creamy and wonderful yogurt. An economical way to make organic yogurt that can be used in cooking, baking or eaten anyway you like!
Print
Pin
Rate
Save
Saved!
Equipment
3.5 qt or larger crockpot

measuring cup

strainer

large mixing bowl

cheese cloth
Ingredients
½

gallon

fat free milk

½

cup

yogurt with live and active cultures
Instructions
place slow cooker liner into slow cooker, if using

pour milk into slow cooker, cover and cook on high for 2-3 hours (depending on your slow cooker) or until milk temperature reaches 180°F. It takes me just about exactly 2 hours in my 6qt Crockpot brand slow cooker.

Turn off slow cooker and allow milk to cool to between 110° and 120°F

while milk is cooling, allow ½ cup plain yogurt with live active cultures to come to room temperature

when milk is as close to 110°F as possible (but not less), carefully mix room temperature yogurt fully into milk

replace cover and then drape slow cooker with a towel (or two) for up to 8-12 hours. It is important that the yogurt/milk mixture to be in the dark. After about 6 or so hours, you can move your crockpot into the refrigerator if you won't be able to get to it before the total timing exceeds 12 hours. This will allow you to handle the next step when your schedule permits

after sitting, your yogurt will have a layer of liquid on top of it. If you want regular yogurt, just pour off the top layer and serve!

to make Greek yogurt, place cheesecloth into a strainer and place strainer into a bowl that has room for the strainer to drain

add yogurt into cheesecloth/strainer and allow extra liquid to drain. This can be done in the refrigerator or on the counter. The longer you allow it to drain, the thicker and more creamy your yogurt will be (but the less volume of yogurt you will have).

enjoy your homemade yogurt!!!
Notes
Notes: Be sure to set aside ½ cup of your homemade yogurt so that you can use to make another batch.
Nutrition
Calories:
117
kcal
|
Carbohydrates:
16
g
|
Protein:
13
g
|
Fat:
1
g
|
Saturated Fat:
1
g
|
Polyunsaturated Fat:
1
g
|
Monounsaturated Fat:
1
g
|
Trans Fat:
1
g
|
Cholesterol:
10
mg
|
Sodium:
135
mg
|
Potassium:
550
mg
|
Sugar:
16
g
|
Vitamin A:
644
IU
|
Calcium:
435
mg
|
Iron:
1
mg
More Great Snacks To Make In Your Crockpot
Check out my latest on Instagram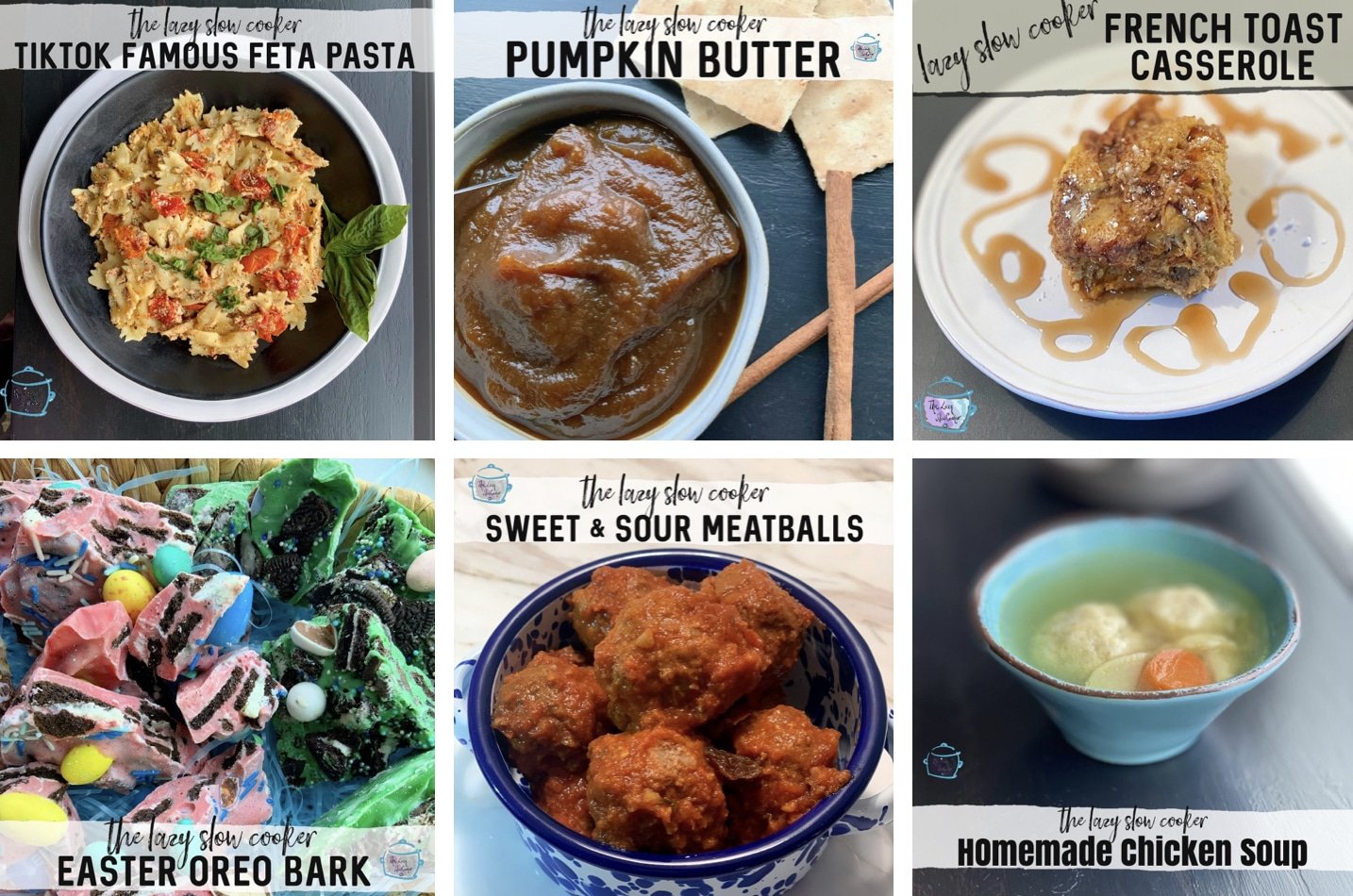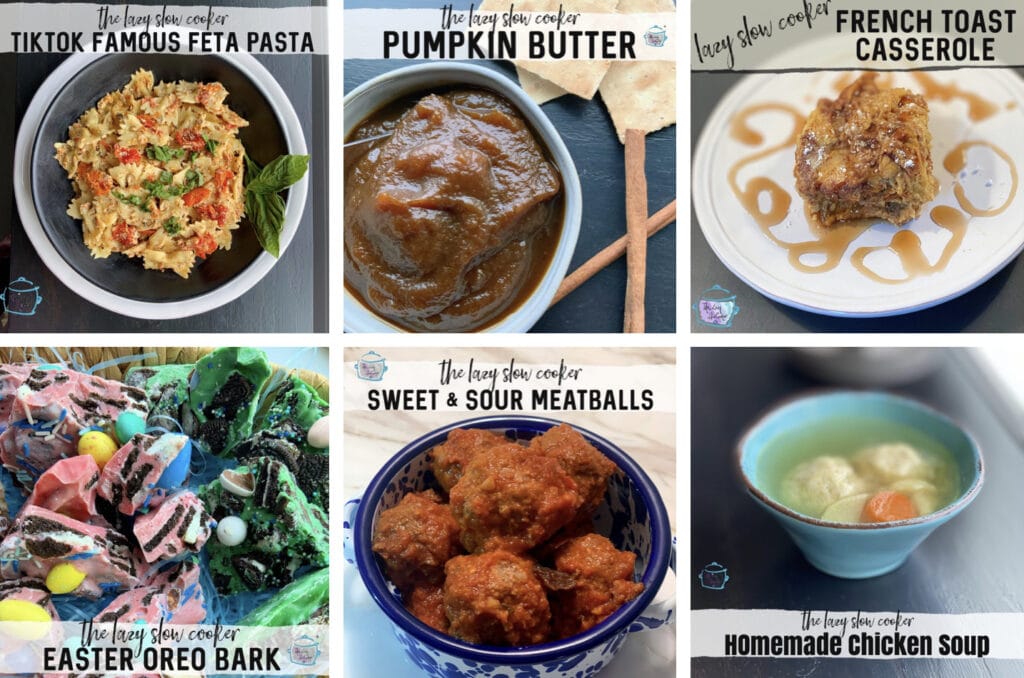 Have you tried this recipe? If so, please let me know your thoughts in the comment section below.