Jump to Recipe
Slow cooker peanut butter banana bread - the title says it all! This easy, amazing fresh-baked treat with ripe bananas, peanut butter and boxed cake mix is too good to miss.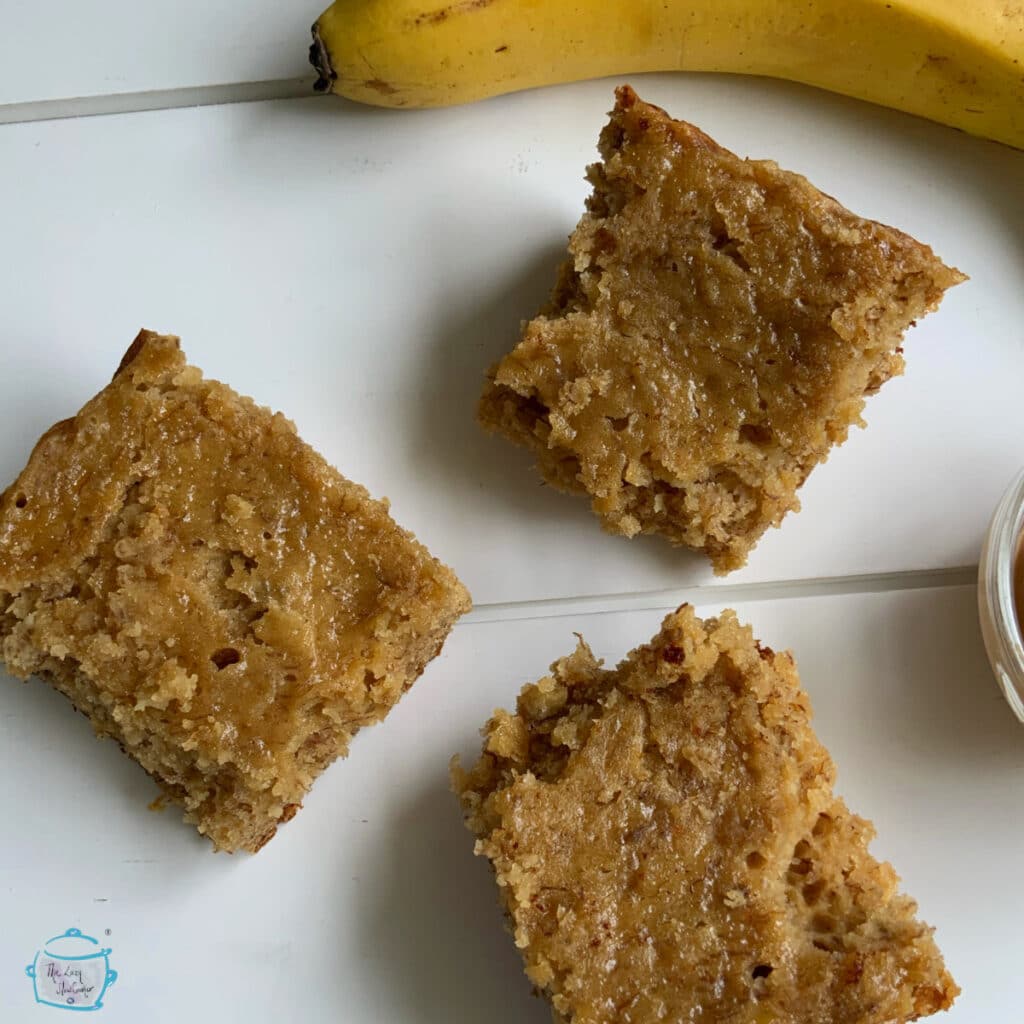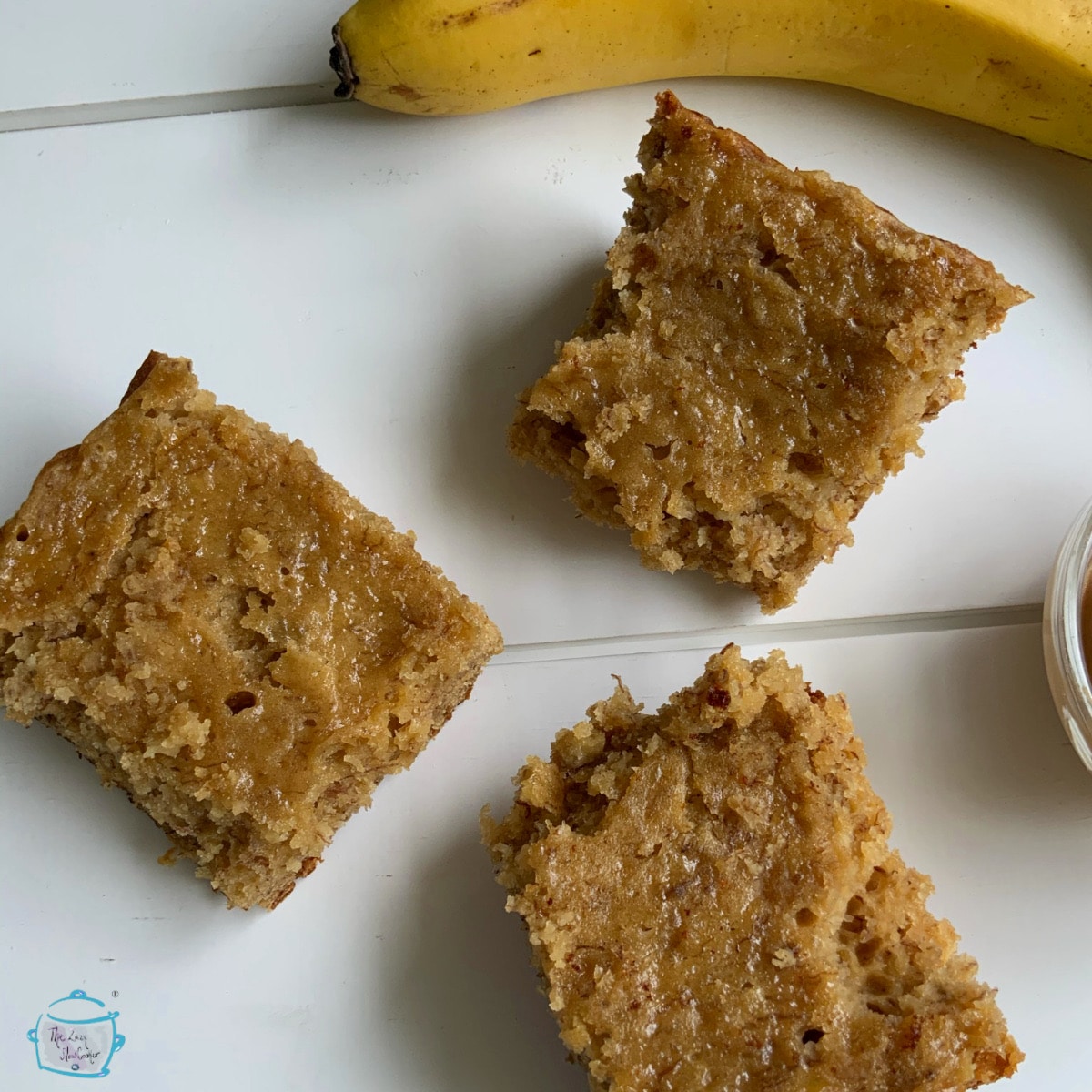 Jump to:
When your daughter's friend says "I can't stop eating this [banana] crack your mom made", you know you have hit on a winner. This super easy recipe disappears at breakneck speed.
The good news is: it is so easy to make that it is worth tossing together any and every time you have older bananas laying around. AND - it is so good, it is worthy of being made for for special occasions or anytime you want to bring someone a homemade treat.
Jump to:
🍌Shopping list
To make this delicious crockpot banana bread you will need:
ripe bananas - the darker they are, the sweeter your banana bread will be.
eggs
cake mix - one box of any flavor will do. Vanilla cake mix will make the most traditional flavor. But, if you are a chocolate fan (me!!!) that's a great choice too.
peanut butter - Traditional, off the shelf creamy peanut butter works well.
non-stick cooking spray
Yep, that's it!
Click here for exact quantities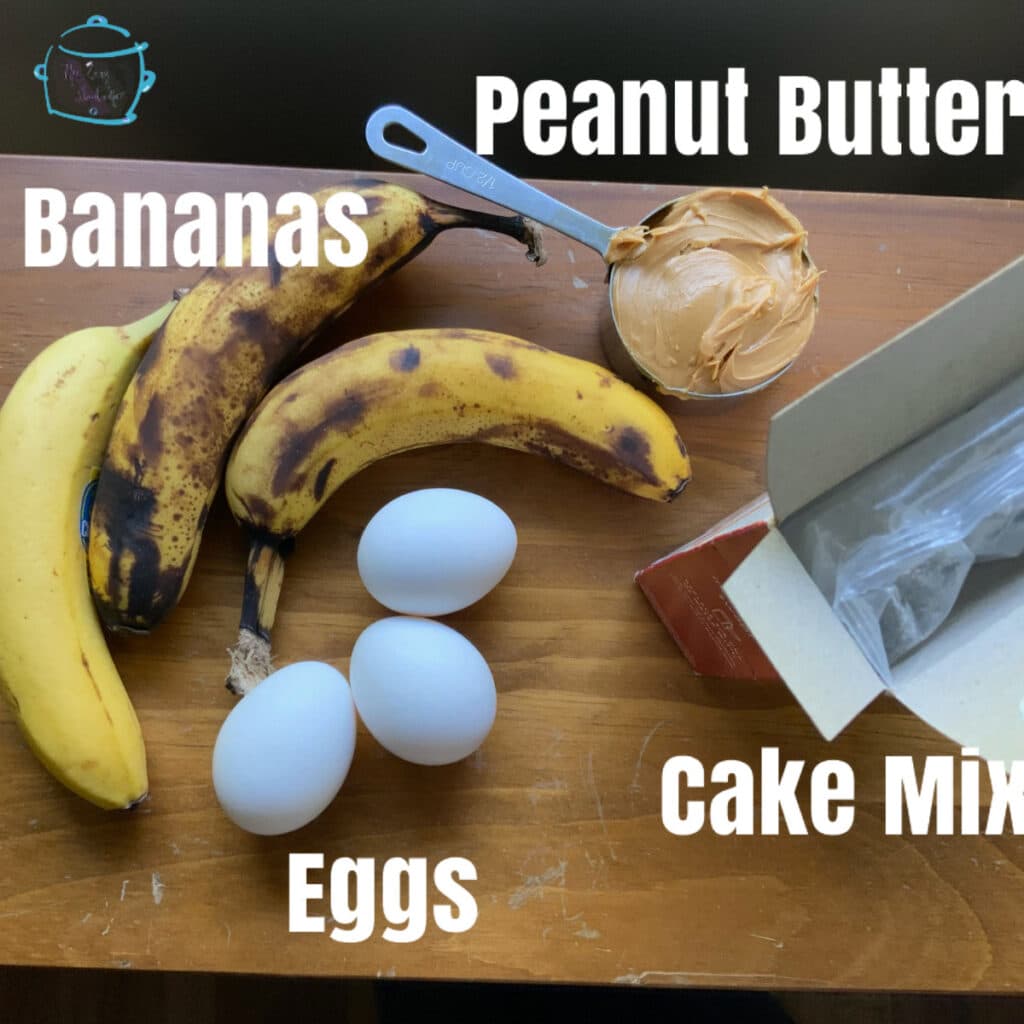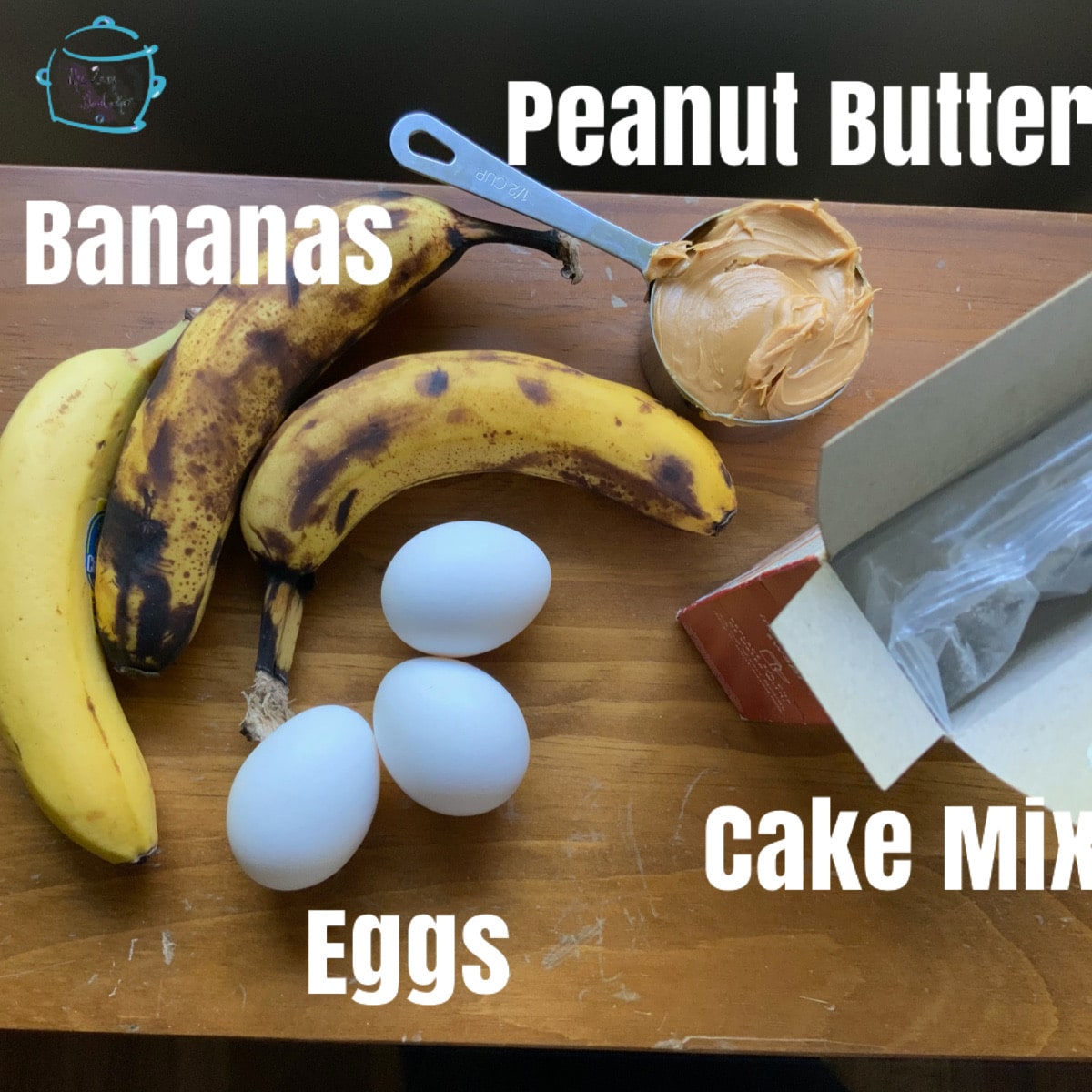 🥣How to make this recipe
I am a big fan of lining my slow cooker for easier clean up (because I am lazy!). This recipe works well with both slow cooker liners and parchment paper. However, both are optional.
Whether or not you are using a liner, the first step is to use a non-stick cooking spray. If you are using a liner, spray it. If you are not using a liner, spray your slow cooker.
In a separate bowl, fully mash all bananas. This can be done with a fork, potato masher or with the back of a spoon. Try to smooth out as many banana lumps as possible.
Next, add in your egg and beat together to make sure the bananas and eggs are fully combined. Add in peanut butter and continue to mix until you have a thick liquid-like combination. Finally, add in cake mix and once again, stir together until a thoroughly combined, thick batter is formed.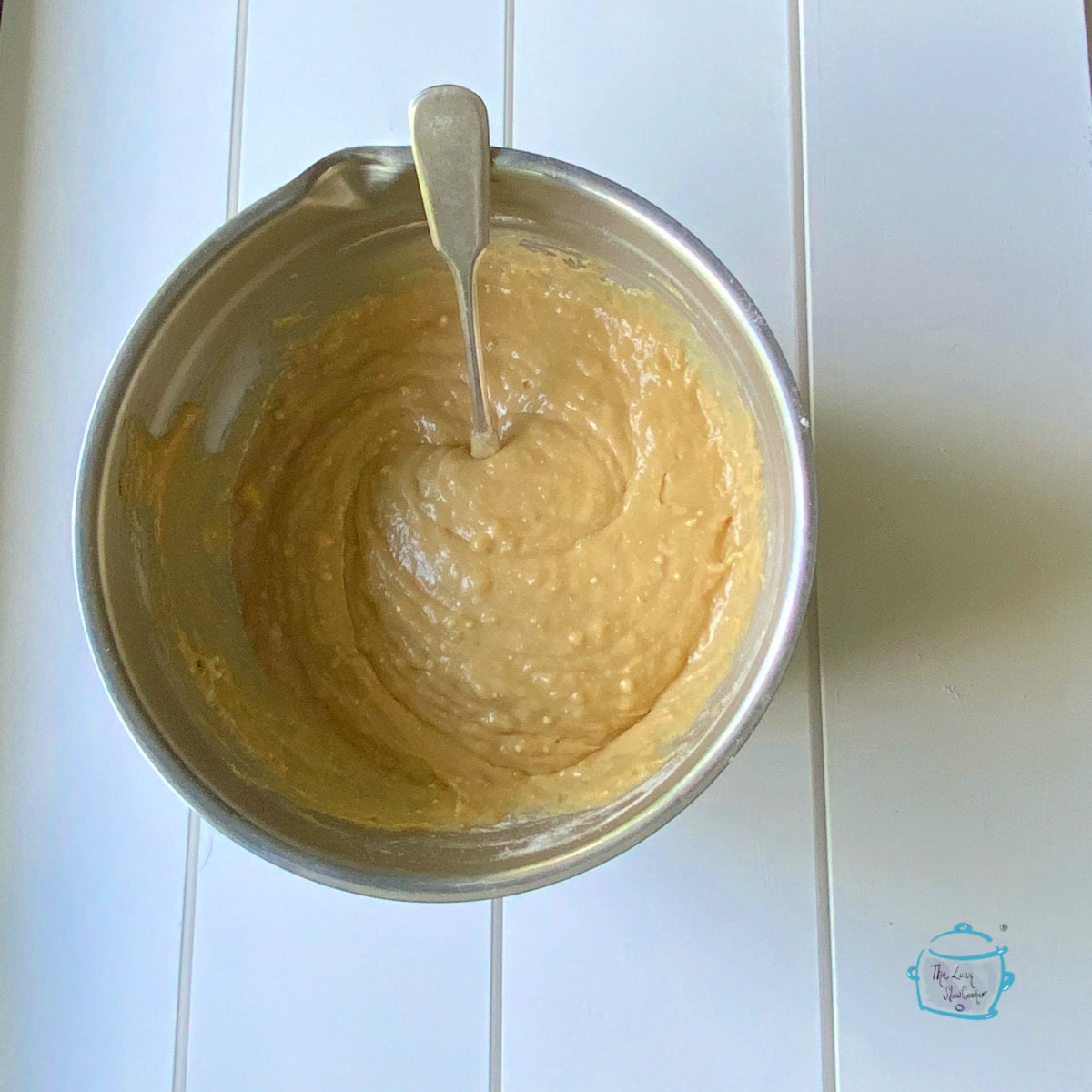 Pour batter mixture into your (possibly lined) greased slow cooker. Cover and cook on high for 3-5 hours, depending on your slow cooker (my banana bread is generally finished right at the 4 hour mark).
You can confirm that your banana bread is fully cooked by inserting a dry toothpick into the center. When the toothpick comes out clean your peanut butter banana bread is done.
Turn off your slow cooker and carefully remove the ceramic insert from the heating element. You will need potholders for this - slow and low cooking doesn't mean the insert won't get hot enough to burn you. Place insert on a heat safe surface such as cooktop (that is off) or a placemat and allow to cool. Then dig in!!!!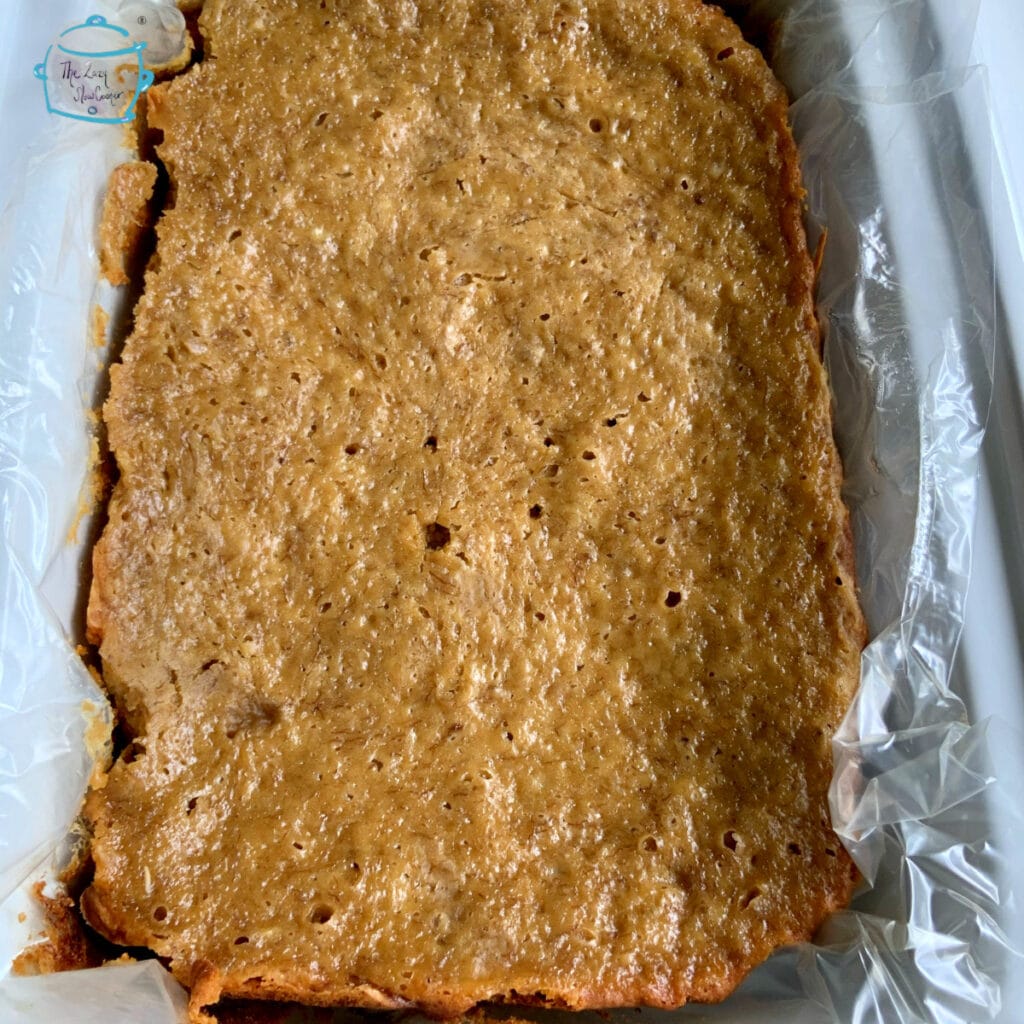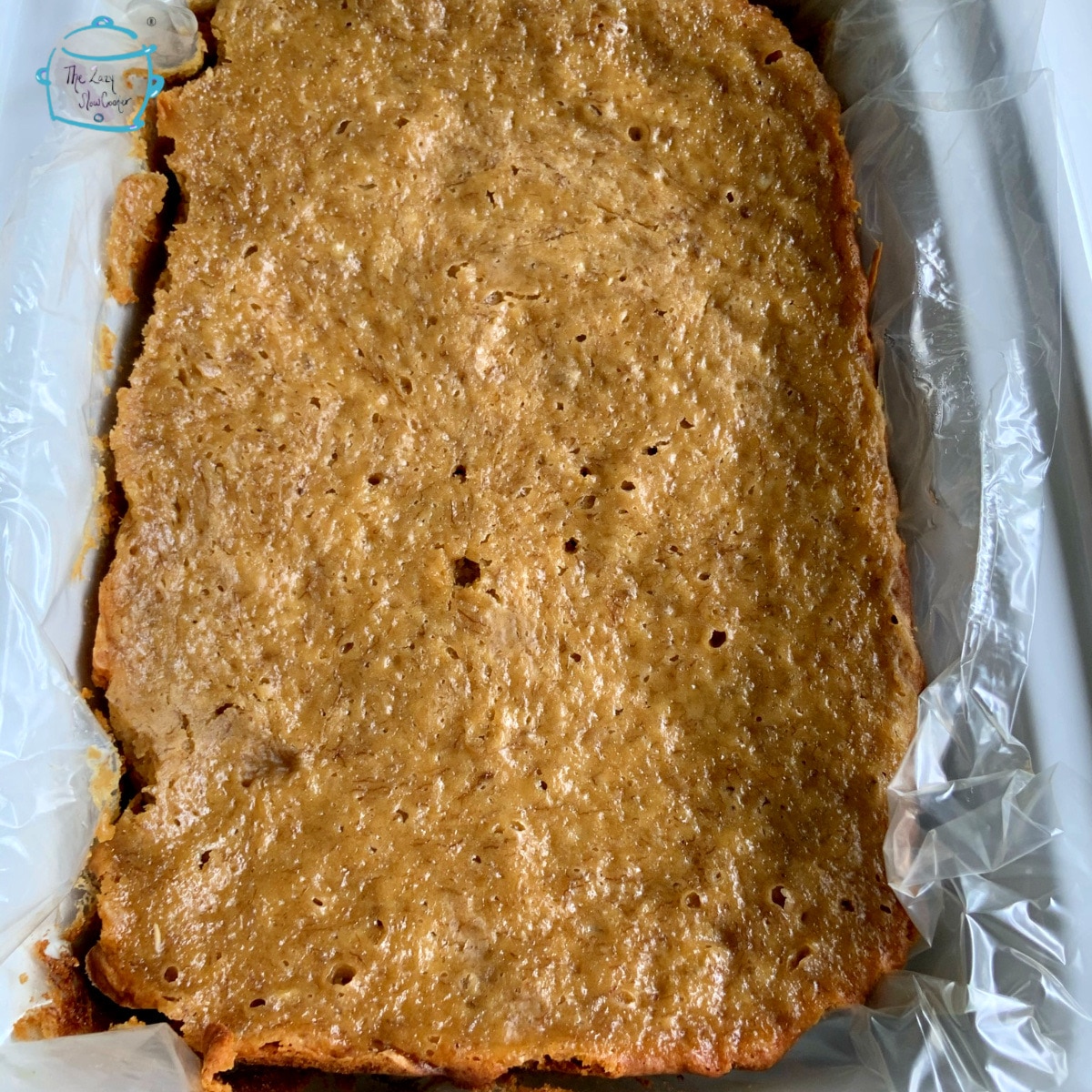 🍽Serving suggestions
Decorum would suggest that crockpot banana bread be sliced prior to serving, but (when no one is looking), I have been known to pinch off warm, bite sized pieces with my fingers and stuff them in my mouth!
In addition to cooled and sliced, crockpot banana bread is also great served warm with a scoop of vanilla or chocolate ice cream. Another great serving option is to toast by the slice and slather with either peanut butter OR with regular butter and a sprinkle of cinnamon.
Apple butter also makes an amazing topping.
When I use chocolate cake mix to make this dish, I like to top with a handful of chocolate chips at the beginning the baking process. The chocolate version is especially delicious served warm with a scoop of ice cream and some Boozy Banana Topping or homemade Blueberry Sauce!
Do you have a favorite way to eat banana bread? If so, please share in the comments below!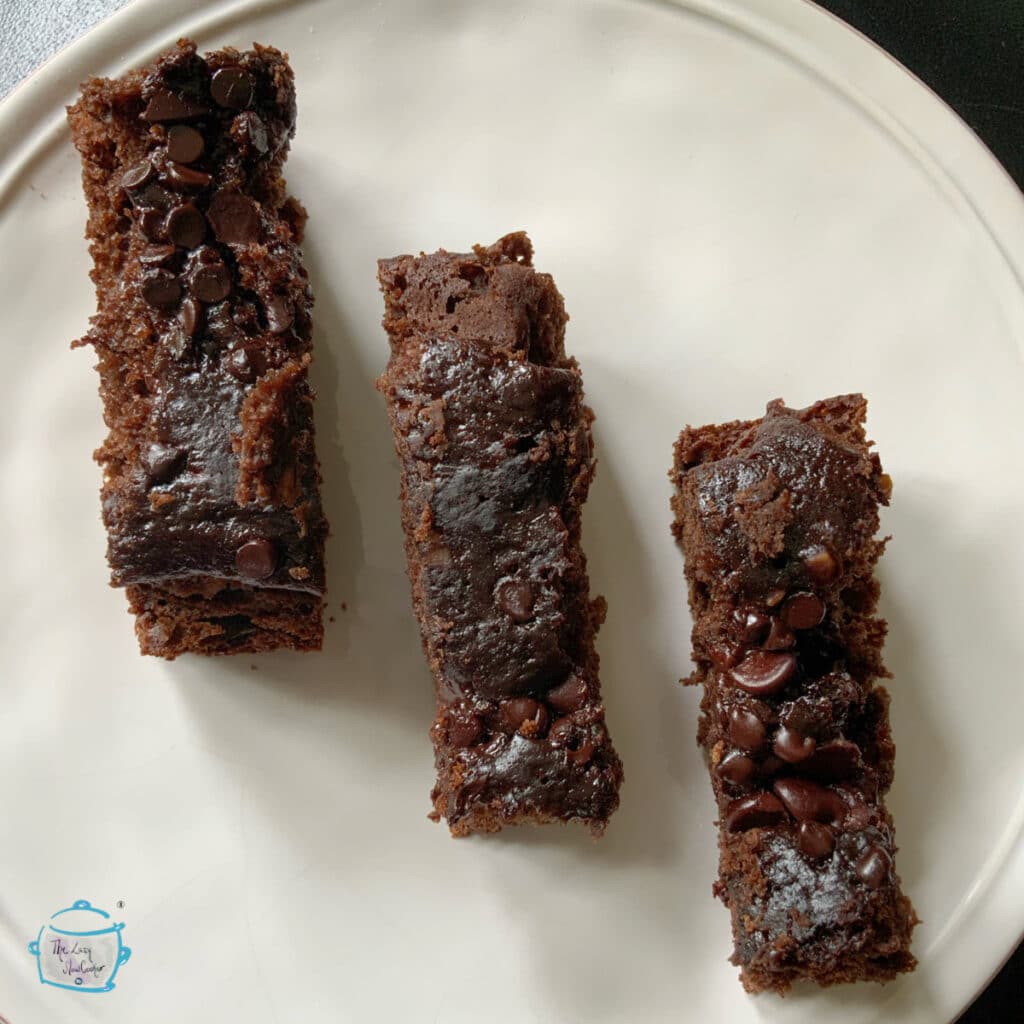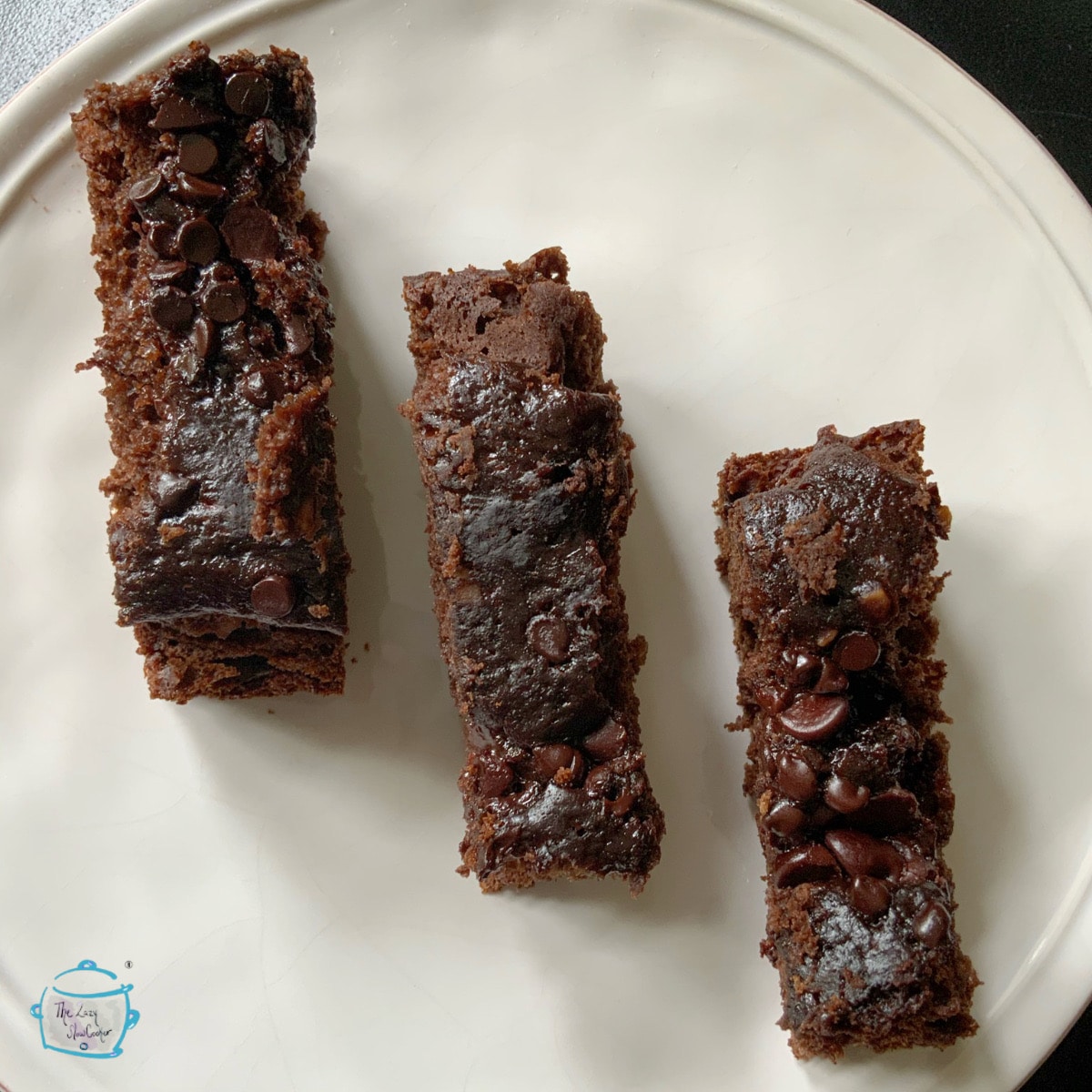 Storing
Peanut butter banana bread should be stored countertop (or in a cabinet) in airtight containers or bags. It will stay fresh this way for 4-5 days. After that it will either start to dry out or to get moldy. If you see or smell mold, toss it!
This dish will also freeze really well and will remain at peak flavor in the freezer for 3-4 months.
😉Hints & hacks
Older bananas tend to be sweeter and are prefect for baking.
Some slow cookers, particularly those without a steam hole in the lid, will gather a lot of moisture under the lid. For slow cooking, this is a great thing, but when baking, it can cause your dish to be too wet. A great work around is to place a clean towel or paper towel across your slow cooker before you put the lid on. This will absorb some of the extra moisture. For those models with a steam hole, a paper towel is better since some of the steam will escape through the hole and you don't want to block that action. One of my slow cookers with a hole actually shuts itself down if a heavy towel is used under the lid, for that model, I use paper towels only.
If you would rather not use a towel/paper towel under the lid, another great option for helping to reduce moisture is to cook with the lid off for the last 30 minutes or so,
This is a great dish to make in a casserole crockpot!
Slow cooker liners are an optional but helpful hack whenever using a crockpot. They allow you to cook with little to no cleanup. I like to buy mine in bulk for a better per-piece price.
Not a fan of slow cooker liners? Parchment paper also works with this recipe and will leave you with virtually zero slow cooker clean up.
In the market for a new slow cooker? I love mine!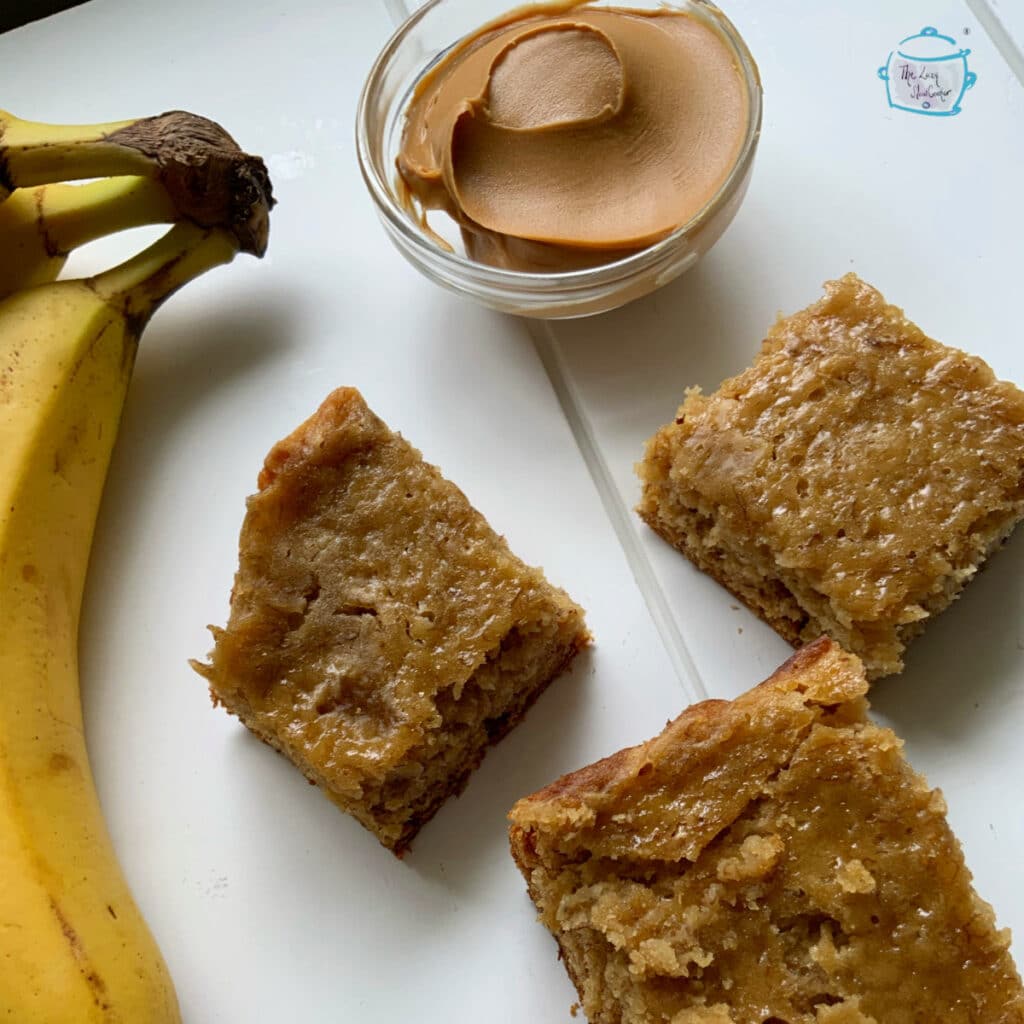 If you love this recipe, please let me know in the comment section below!
❓Frequently asked questions
Can I skip the bowl and make this right in my slow cooker?
Yes! You can mix this entire dish right in your slow cooker if you would rather not dirty a bowl.
My banana bread is mushy in the middle. Why?
A mushy middle means it isn't finished cooking yet.
When ever I bake in my slow cooker the front cooks faster than the back. Why?
Often when this happens, (especially in older slow cookers) it is the result of the heating element not heating your slow cooker evenly all the way around. To help even things out, pick your ceramic insert up out of the heating element about half way through the cooking time. Rotate it 180 degrees and return it to the frame. This way your dish will have a more even exposure to the hotter side.
How will I know when my banana bread is finished cooking?
When you can put a wooden toothpick into the center of the dish and have it come out clean, your banana bread is ready!
As an Amazon Associate, I earn from qualifying purchases and affiliate links.
📖 Recipe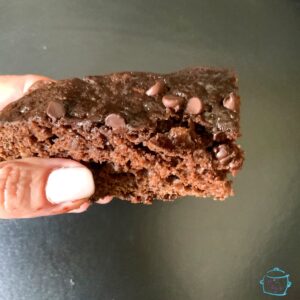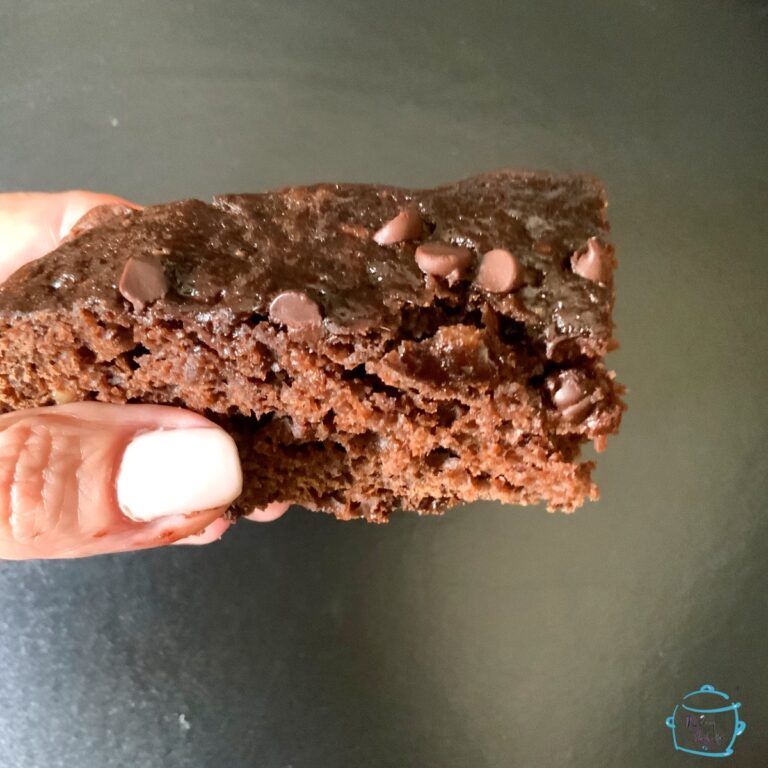 Lazy Slow Cooker Peanut Butter Banana Bread
Slow cooker peanut butter banana bread is a super easy, delicious, fresh baked treat. Ripe bananas, peanut butter, eggs and boxed cake mix make for a wonderful goodie that is easy to whip up at any time.
Print
Pin
Rate
Save
Saved!
Equipment
3.5 quart slow cooker or larger

mixing bowl

fork or potato masher

measuring cup

mixing spoons

slow cooker liner/parchment paper (optional)
Ingredients
3

ripe bananas

3

eggs

½

cup

peanut butter

1

box

vanilla cake mix

chocolate cake mix is a great option too!

non-stick cooking spray
Instructions
if you choose to use a liner or parchment paper, add it to your slow cooker

spray liner or slow cooker itself with non-stick cooking spray

add bananas to bowl and mash with fork or potato masher until smooth

add eggs to bananas and mix until fully combined

add peanut butter and mix until fully combined

add cake mix and stir until fully combined and a batter-like consistency is reached

pour batter into slow cooker. make sure it is spread evenly throughout

cover and cook on high for 3-5 hours (this will vary by slow cooker)

check for doneness by inserting a wooden toothpick into the center of your banana bread. Bread is done when a toothpick comes out clean.

watch edges of banana bread carefully. If one side is becoming more done than the other, use pot holders to pick up ceramic insert and rotate 180°. This will help even-out cooking.

once fully cooked, remove ceramic pot and place on a heat safe surface. Allow to cool for 30-60 minutes or scoop out by the spoonful to serve warm.
Nutrition
Calories:
265
kcal
|
Carbohydrates:
44
g
|
Protein:
6
g
|
Fat:
8
g
|
Saturated Fat:
2
g
|
Polyunsaturated Fat:
2
g
|
Monounsaturated Fat:
3
g
|
Trans Fat:
1
g
|
Cholesterol:
41
mg
|
Sodium:
364
mg
|
Potassium:
217
mg
|
Fiber:
2
g
|
Sugar:
23
g
|
Vitamin A:
78
IU
|
Vitamin C:
3
mg
|
Calcium:
107
mg
|
Iron:
1
mg
Check out our latest on Instagram