Jump to Recipe
Slow cooker rice is so easy to make it is practically foolproof. Just add some water and rice and let your crockpot take over. You will have fluffy, delicious, perfectly cooked rice with minimal effort.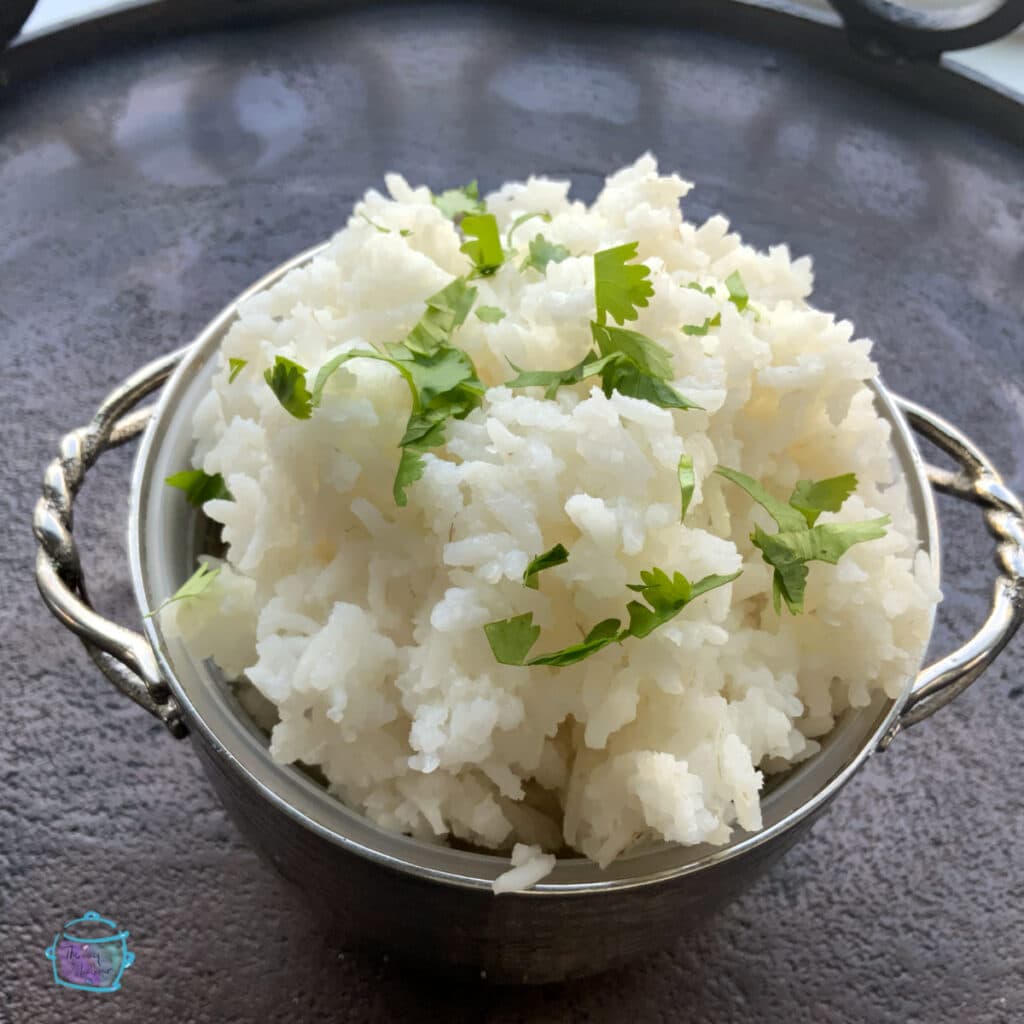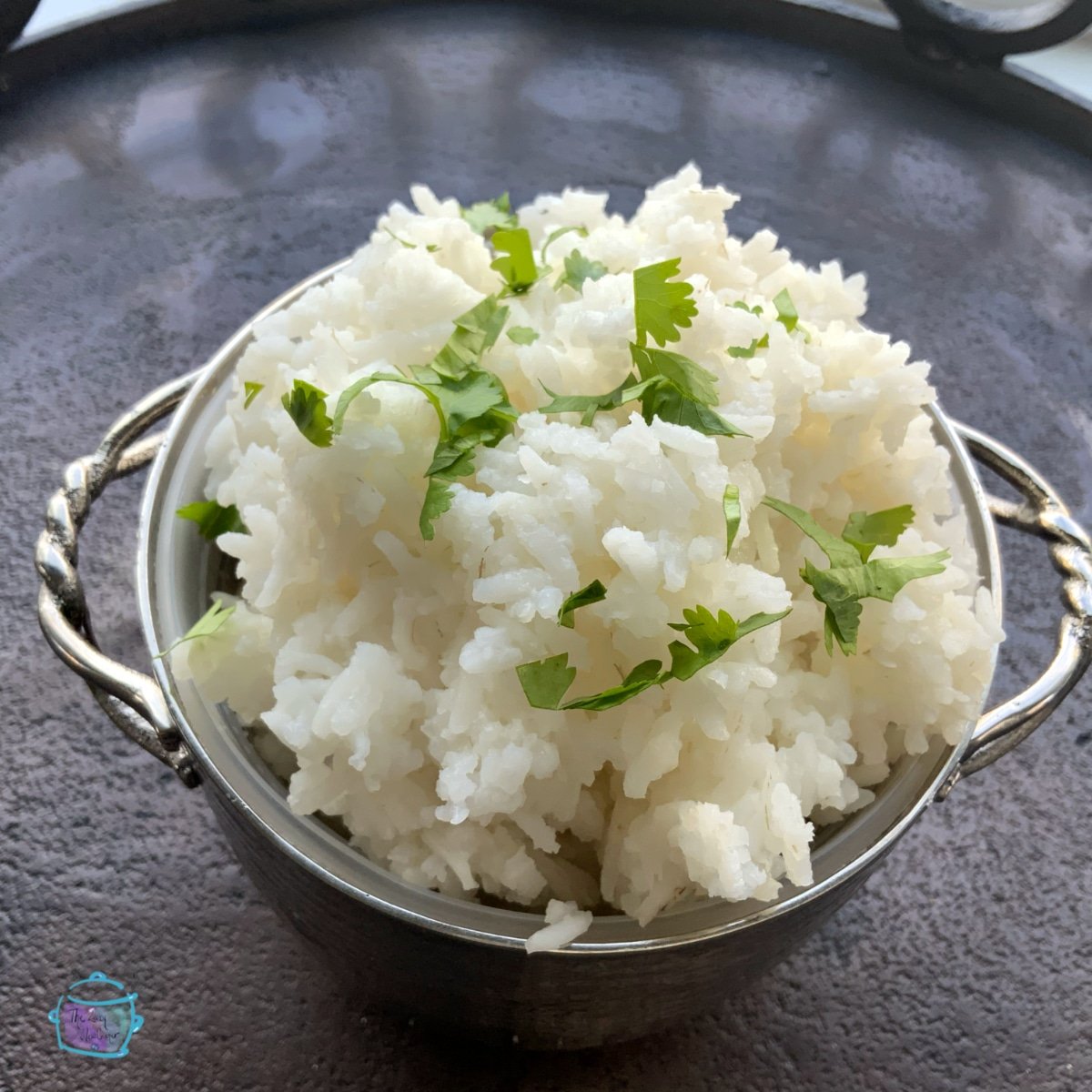 Jump to:
Rice is one of the most versatile foods around. There are an unlimited number of ways to flavor it. You can use it as a base, as a filler, and even as a wrapper (sushi roll).
It can be a perfect side dish, main dish, and even an awesome dessert (love rice pudding!). Plus, it is inexpensive
However, (there is always a but...), It is not that easy to make (at least for me). I don't have a rice cooker and always made my rice stove top. No matter how hard I tried or how closely I watched it, my end product was always mushy. And stuck to the side of the pot!
Until I decided to try to my old faithful slow cooker! Now...I make perfect rice. Every single time!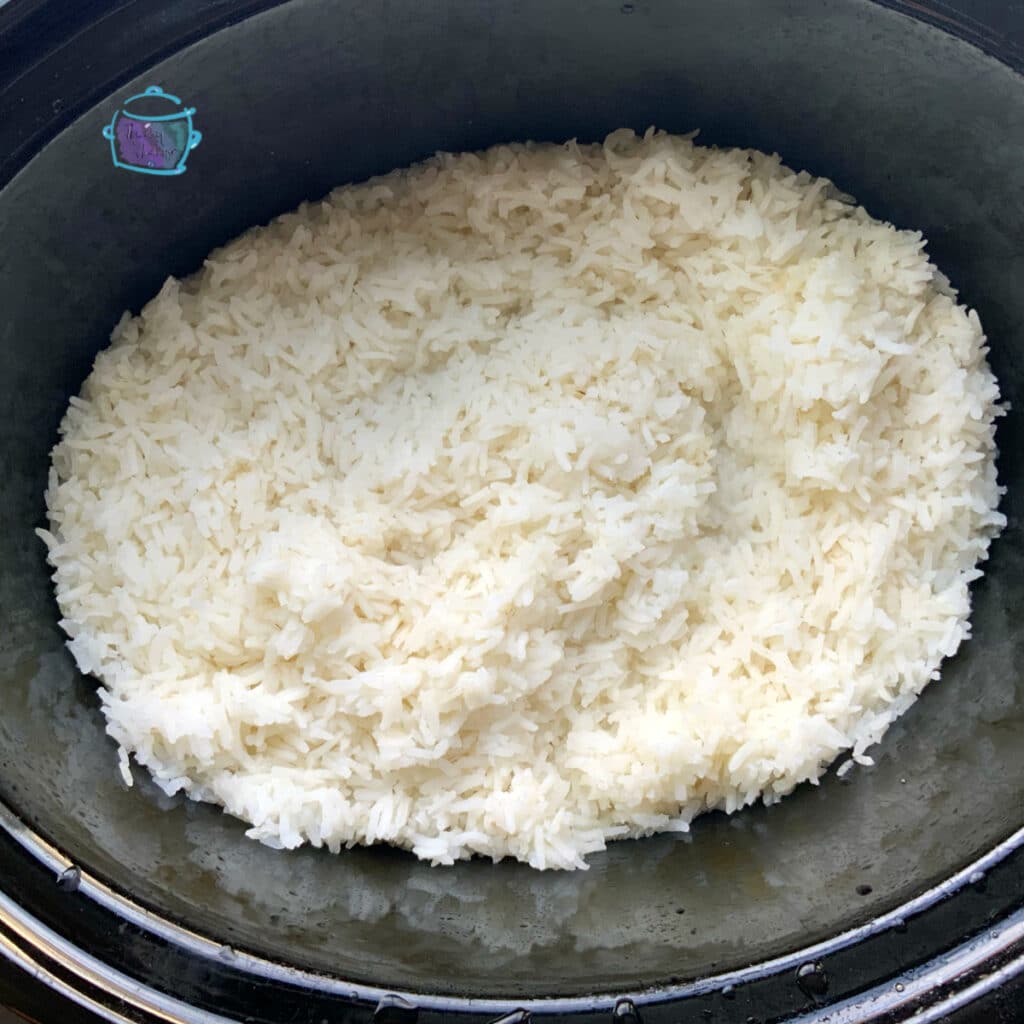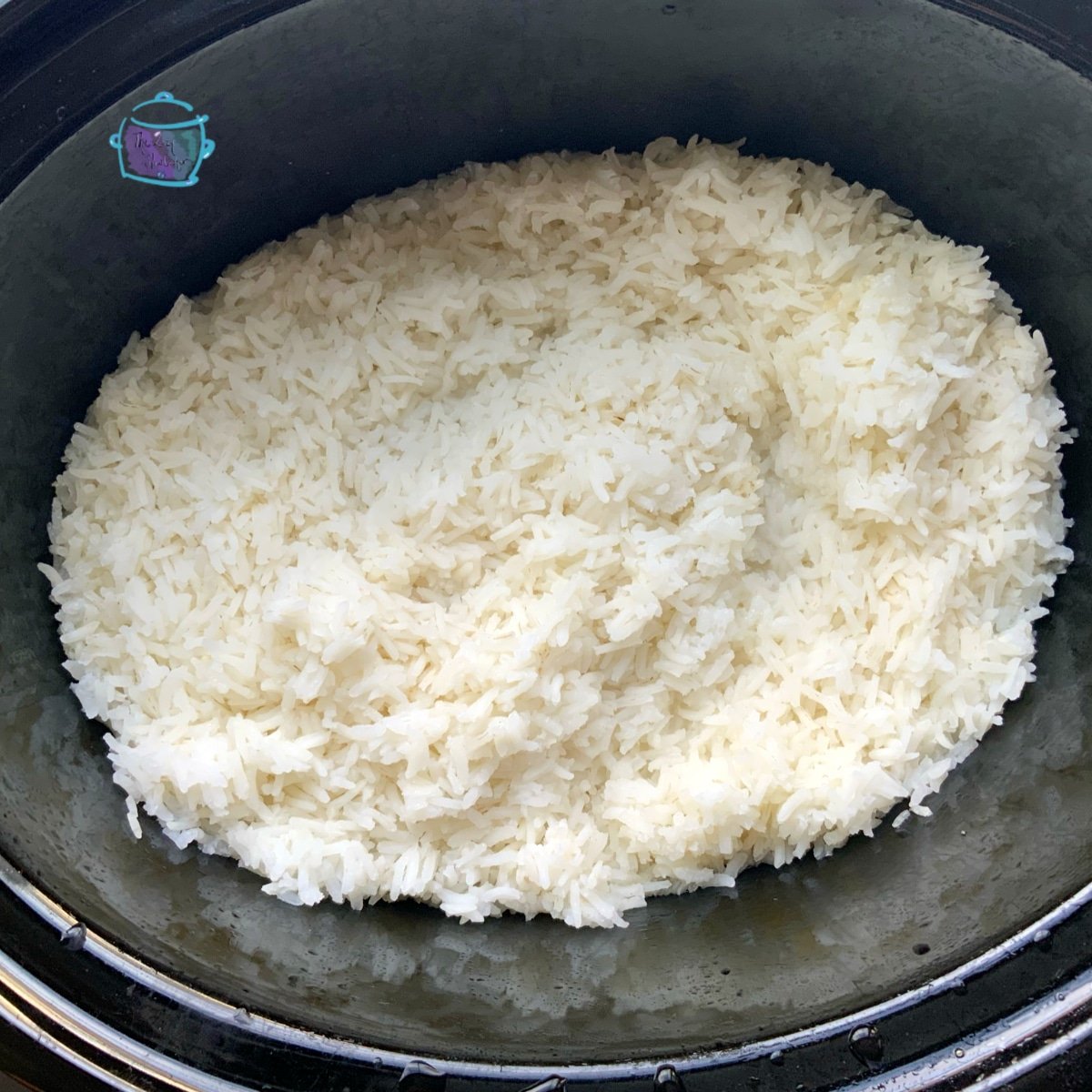 📝Shopping List
To make this simple recipe you will need:
rice - this recipe calls for white, long grain rice. Brown rice can be made this way too, but cooking time will need to adjusted
water
salt - just a pinch of table salt will do
non-stick cooking spray - you can also use olive oil or butter if you prefer.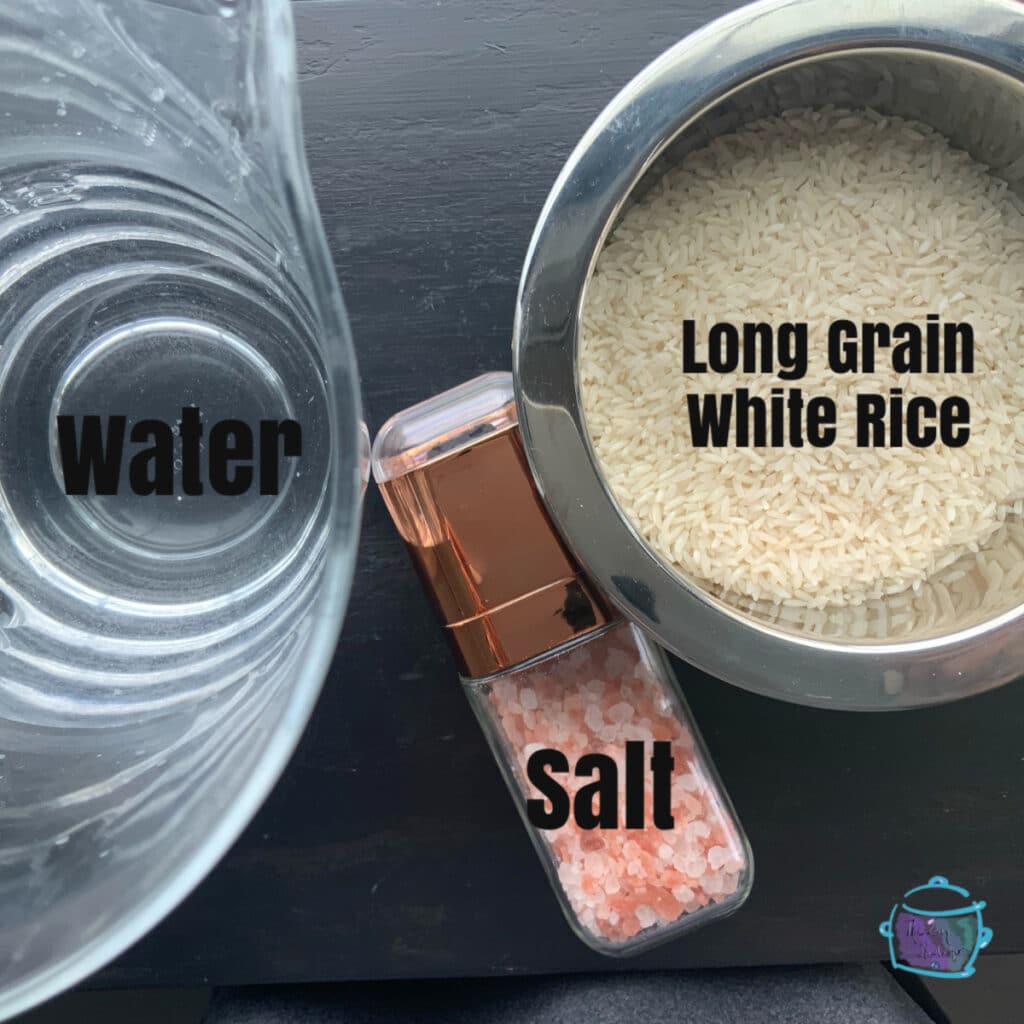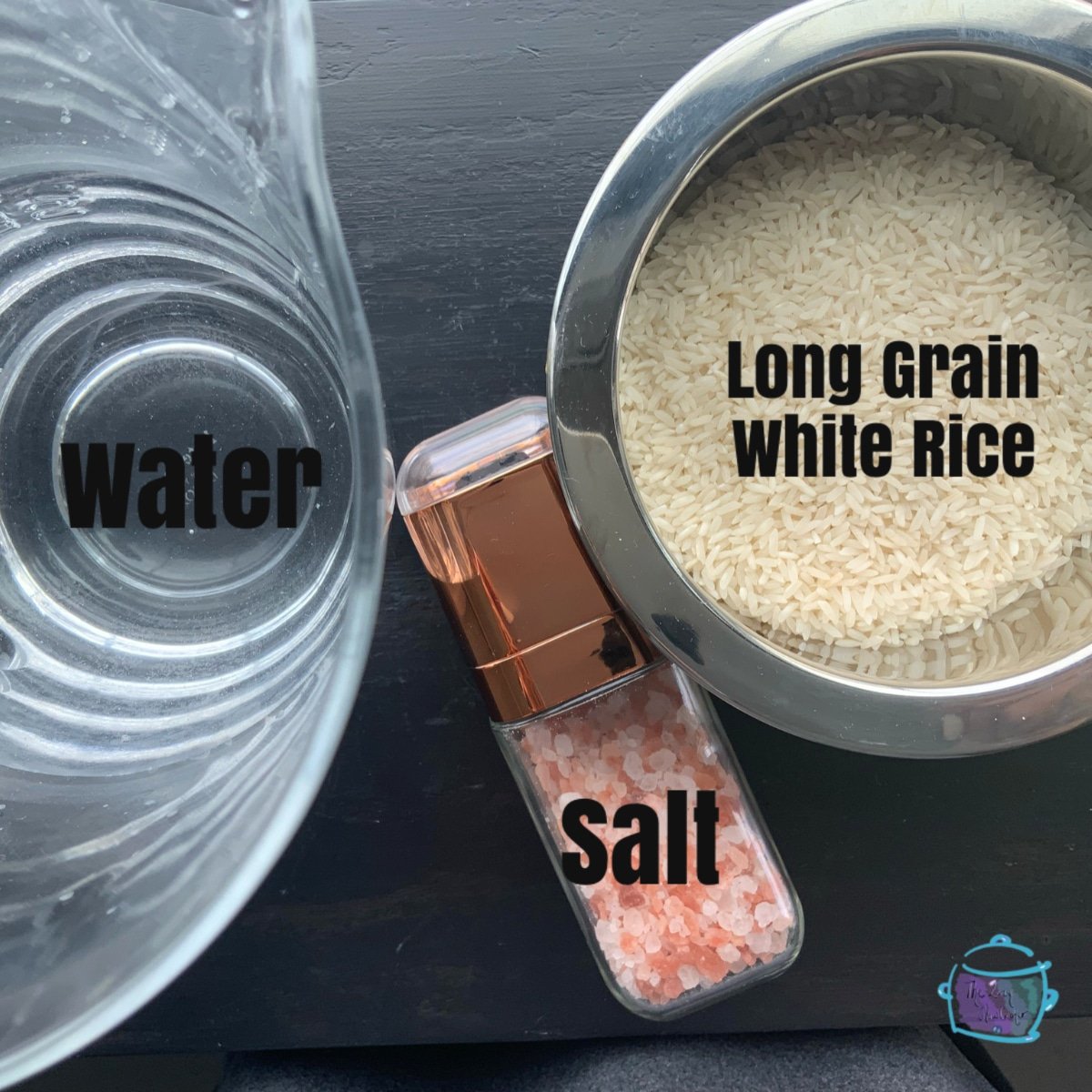 🥣How to's
When making crock pot rice, first place it in a strainer in the sink and run it under cold water. This helps to remove some of the excess starch on the surface of the rice.
Taking this step will help to reduce clumping and leave you with perfectly cooked, tender rice. The most important thing is to continue rinsing until the water runs clear.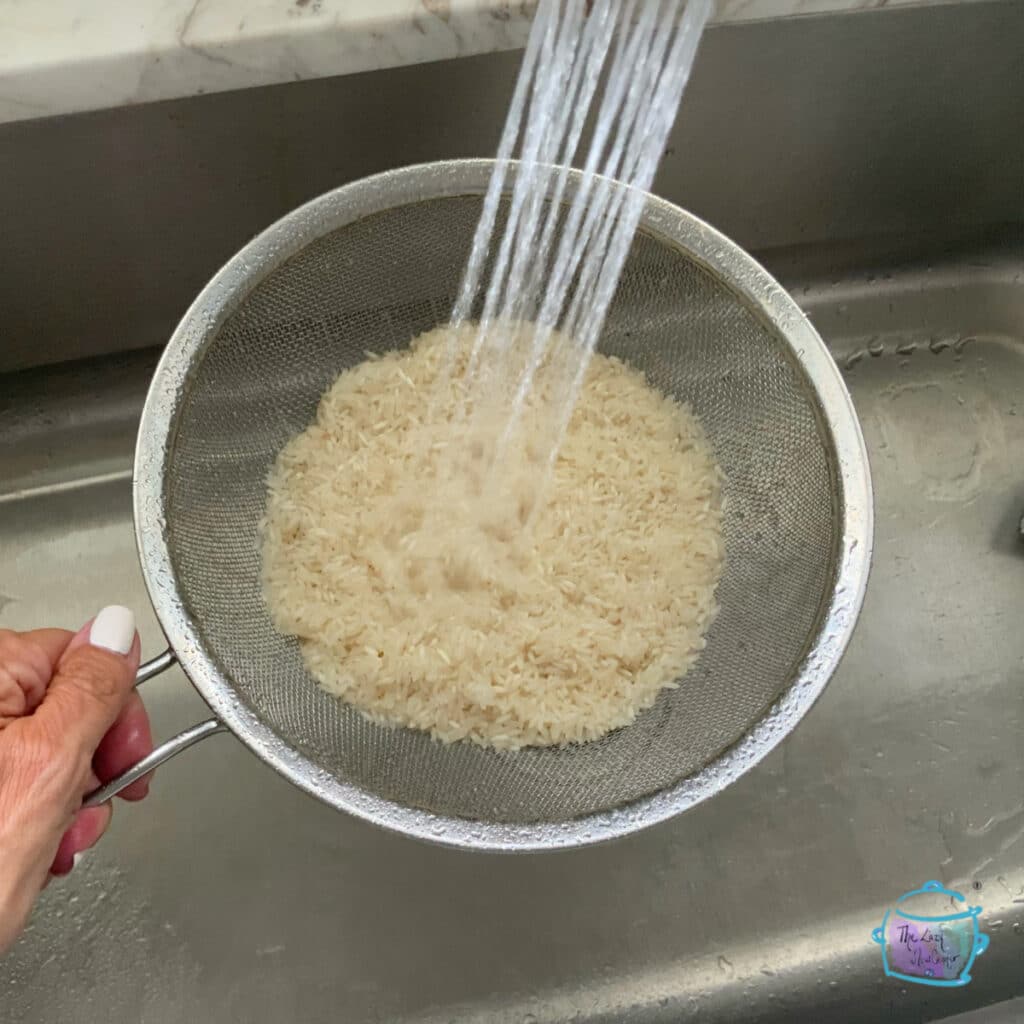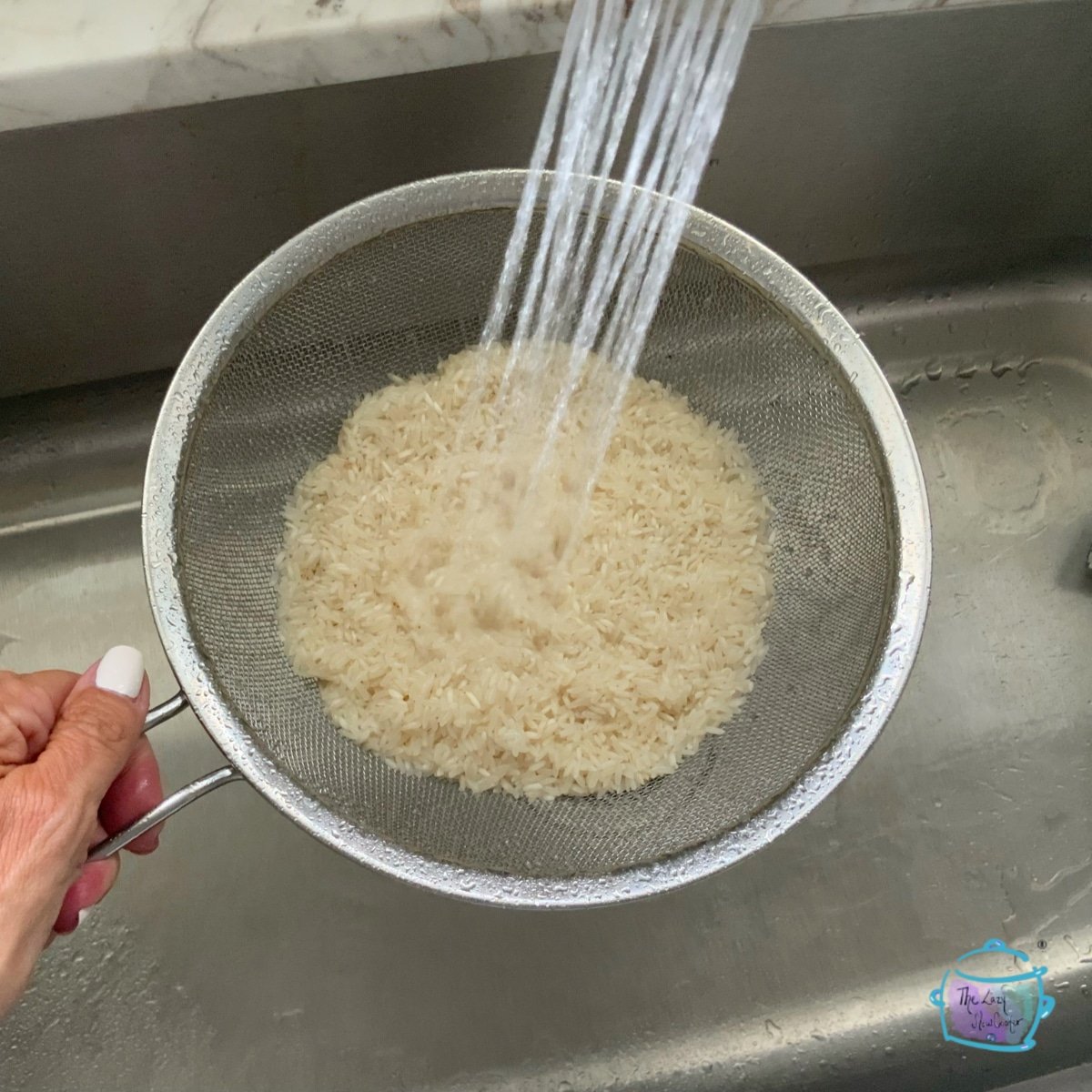 Next, coat your slow cooker with a non-stick spray or another coating. Olive oil is always my non-stick choice.
I use a spray bottle to make sure it covers as much of the cooking surface as possible. You can also use a paper towel to spread it around.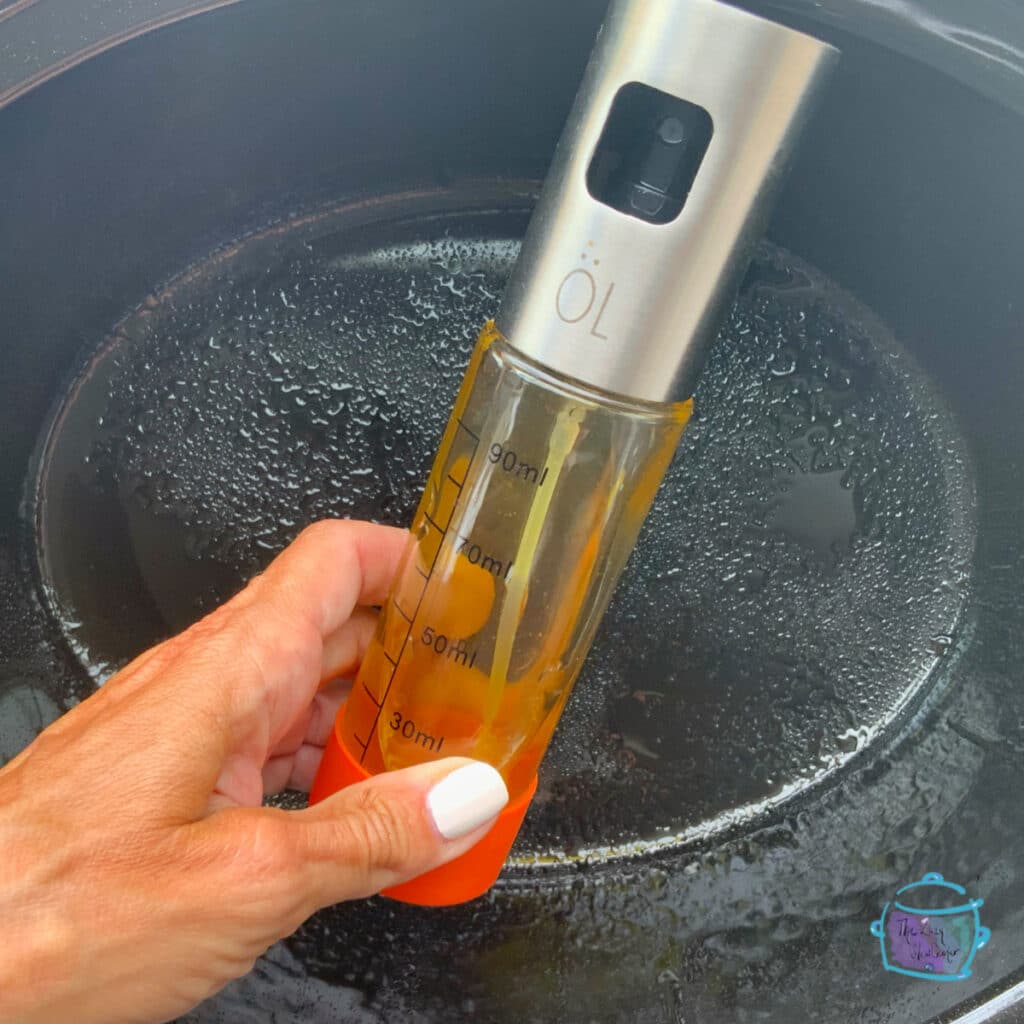 Finally, add rice, water, and a pinch of salt to your slow cooker. Cover and cook on high for 2 - 2&½ hours. Right around the 1:45 mark, or when all of the water is fully absorbed, check on your rice. If it still feels too firm or crunchy, it needs to continue cooking.
Once the texture feels right, remove your slow cooker from the heating element. Be sure to do this carefully. It will be HOT!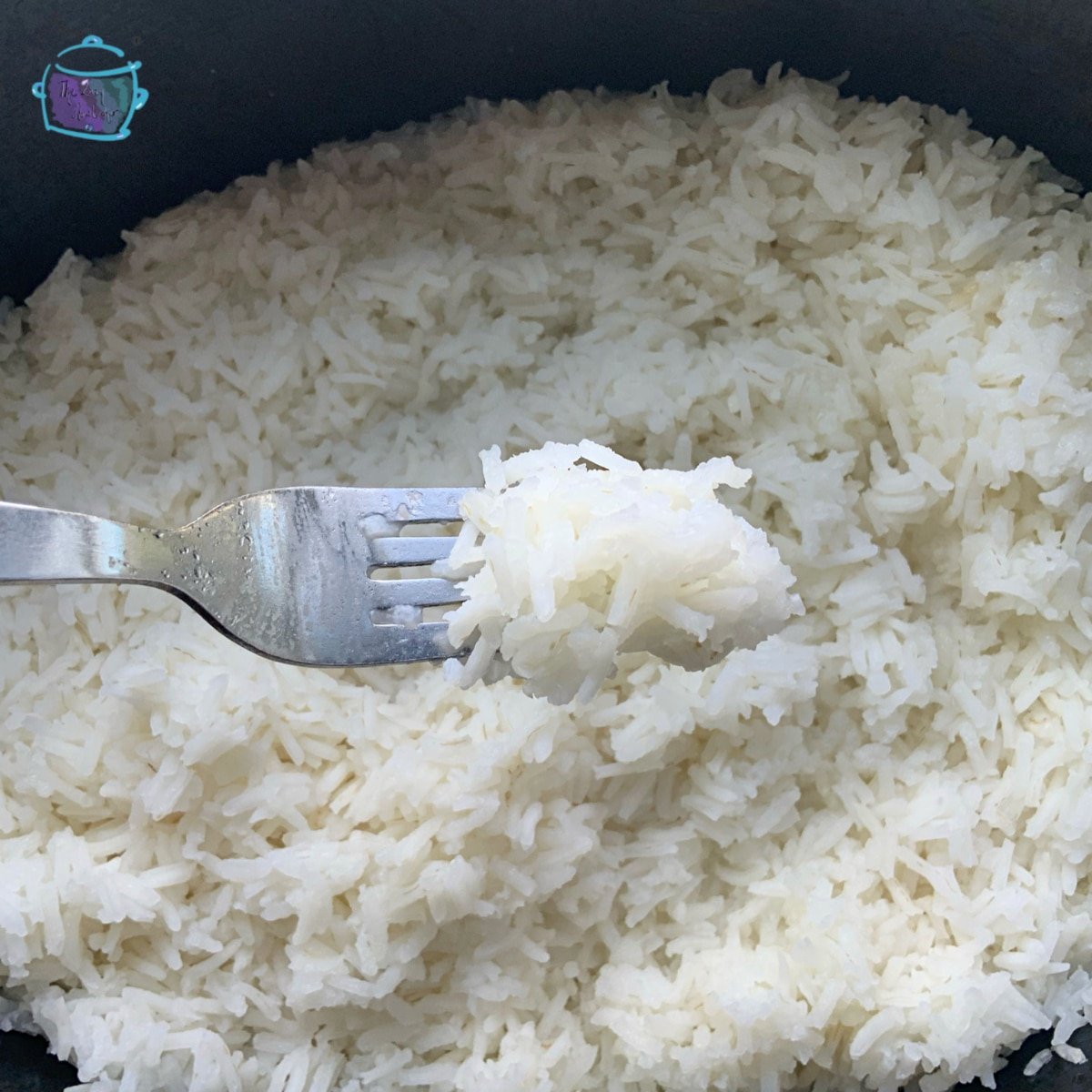 Hint: It is always great to make an extra-large batch of rice when cooking it this way. It stores well and is so versatile. It can be added to almost any meal.
The key thing to remember is that you will need one cup of rice for every two cups of water. So, for example, if you wanted to cook 2 cups of rice, you would need 4 cups of water (which would yield 6 cups of cooked rice).
🍚Serving suggestions
Anyone else out there love plain rice? It is a staple in my house. If not, there are so many other great ways to serve it.
It is awesome in slow cooker soup like my favorite: Lemon chicken and rice soup. Italian roast and slow cooker chili are both delicious served on top of the rice. Additionally, slow cooker chicken recipes such as apricot chicken and chicken lettuce wraps make great rice companions.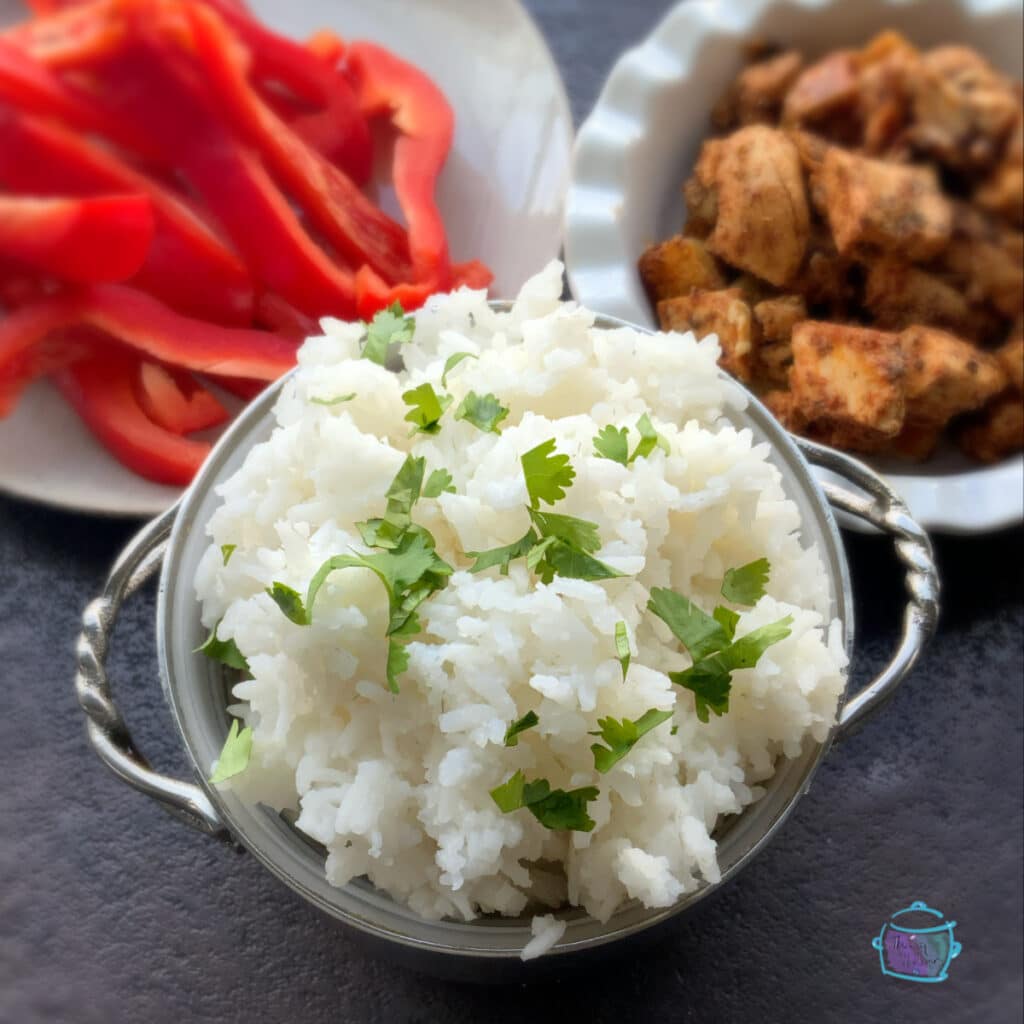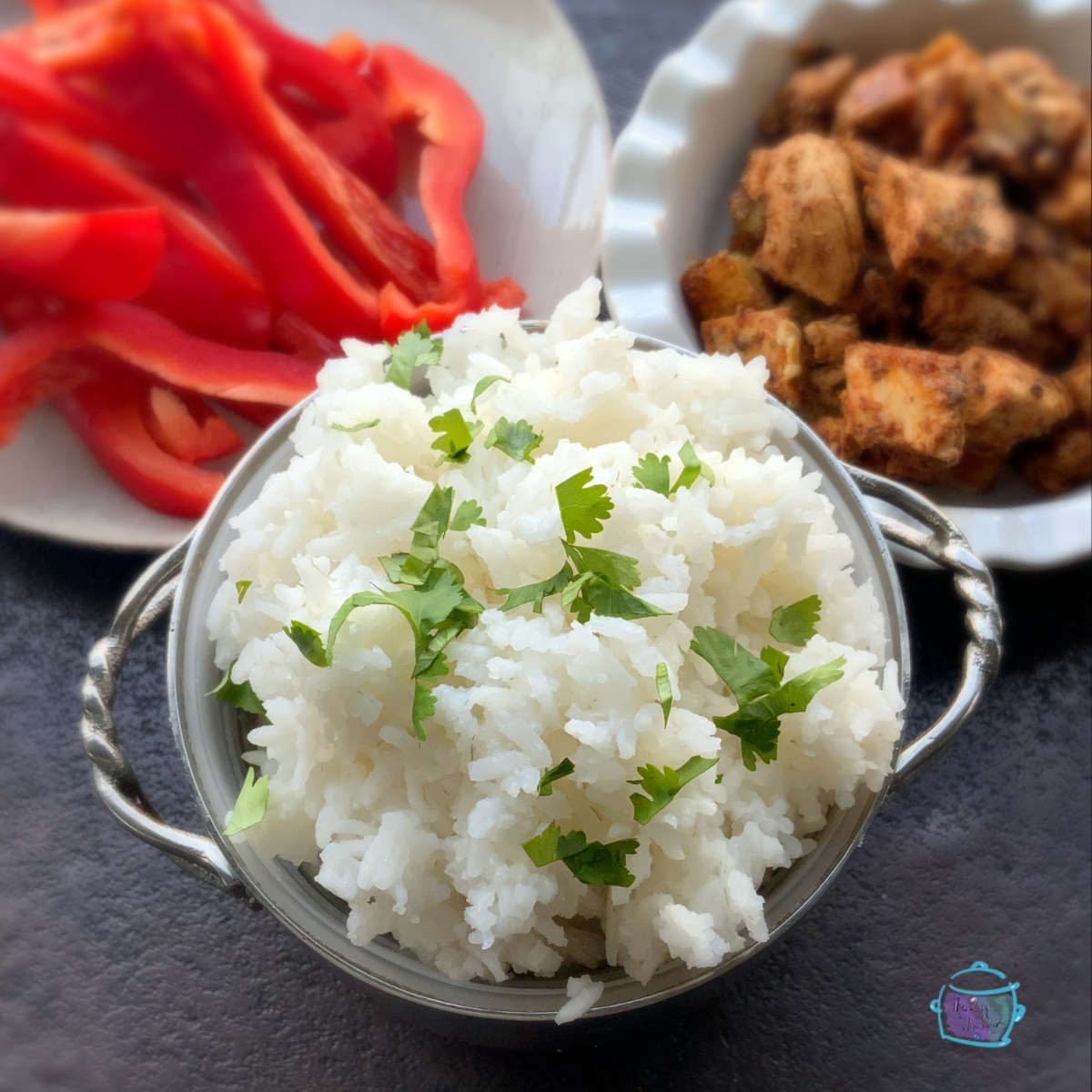 Looking to add some extra flavor? Instead of using plain water, try cooking your rice with chicken, beef, or veggie broth. Add in some cut-up veggies and you have an easy, homemade vegetable rice dish!
Storing leftovers
Cooked rice stores really well! Airtight meal or recipe-sized containers or bags work perfectly. Your delicious rice will last 4-6 days in the refrigerator. Freezing is also a great way to store cooked rice and it will last up to 6 months. Just use a microwave to reheat and you are set!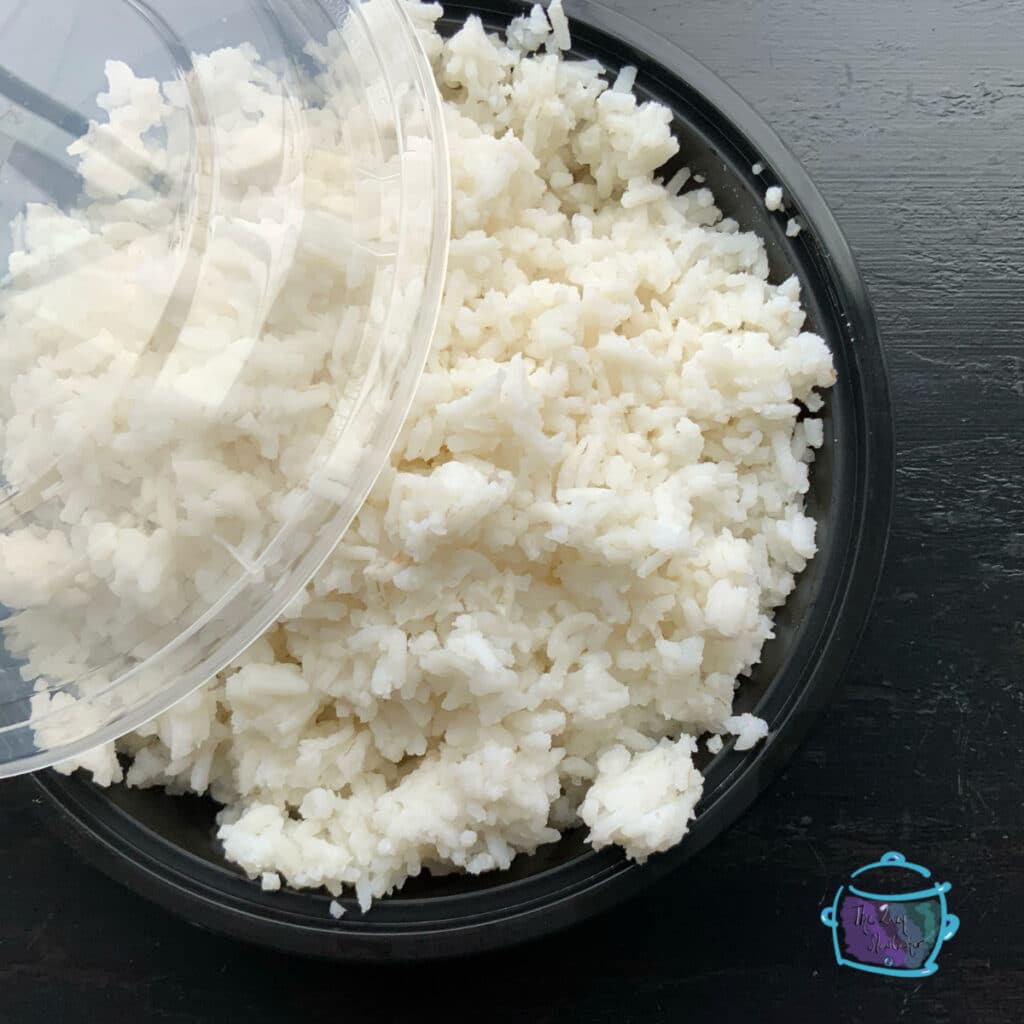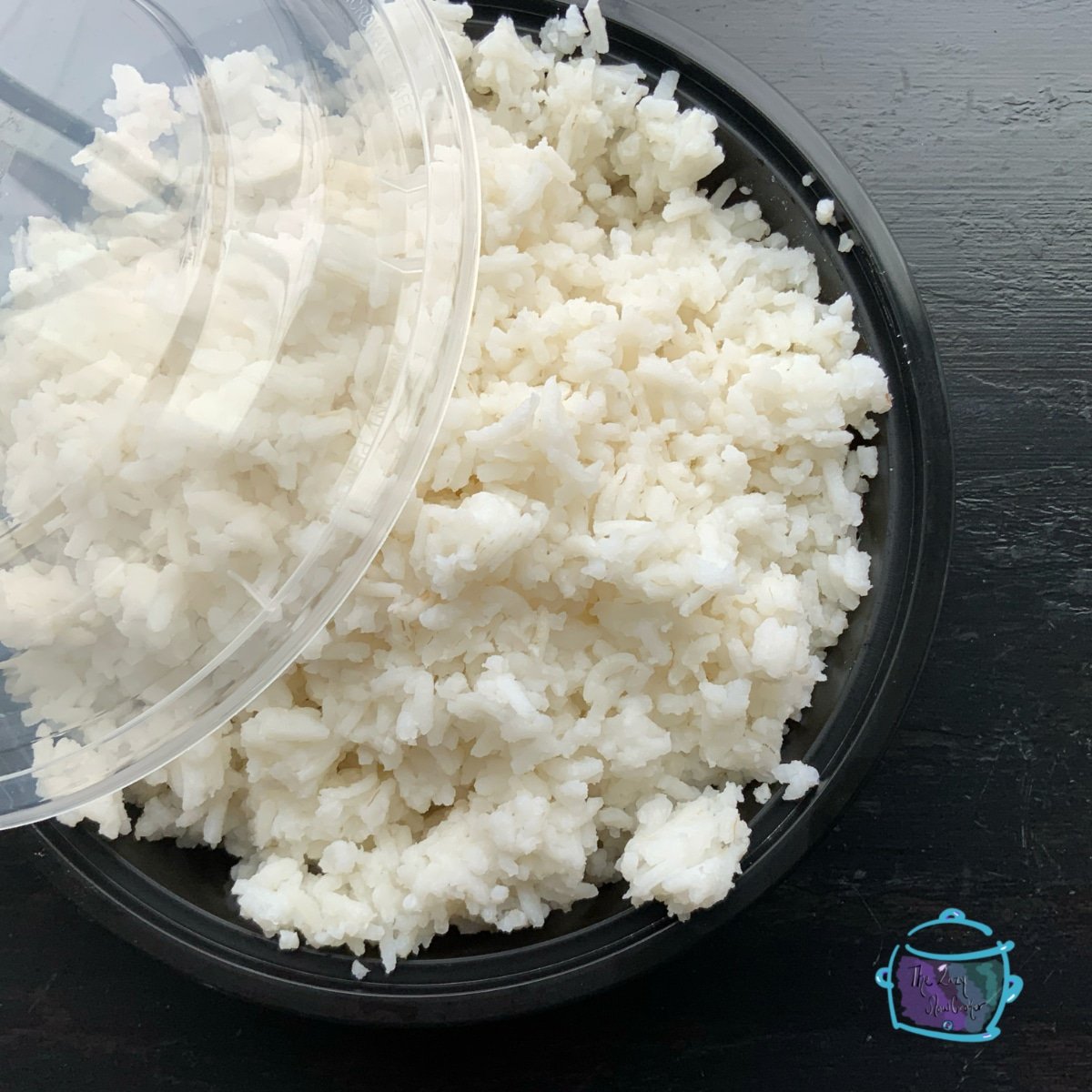 😉Hints & hacks
I always like to cook a big batch of rice and keep it in the freezer for future meals. (That's me being lazy!!)
There are many different types of rice, each with its own unique flavor. From white rice to jasmine rice to basmati rice to brown, whole grain rice, they are all delicious and slightly different. So far, this cooking method has worked with every type of rice I have tried. Don't be afraid to experiment.
Brown rice will take 30-90 minutes longer to cook than white. Keep an eye on it towards the end of the cooking time to make sure it doesn't get overdone. Long-grain brown rice is a great option if you are looking to add more fiber to your diet.
I always recommend the use of a slow cooker liner. Of course, this is an optional step. I like to purchase my liners in bulk for a less expensive per-piece price. Here are the liners I buy.
In the market for a new slow cooker? Here is the one I am currently lusting after
When you are finished cooking, use a fork to help fluff your rice.
Recipes that are great with rice
❓FAQ's
Why add salt when cooking rice?
Adding a small amount of salt to this easy recipe will help to keep the rice from getting too sticky
Aren't you supposed to stir rice while it cooks?
Not in a slow cooker! Just put the lid on and let it work its magic
As an Amazon Associate, I earn from qualifying purchases and affiliate links.
📖 Recipe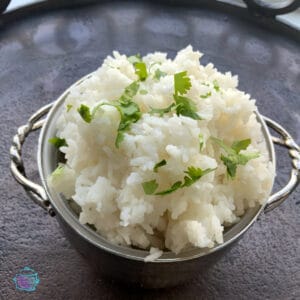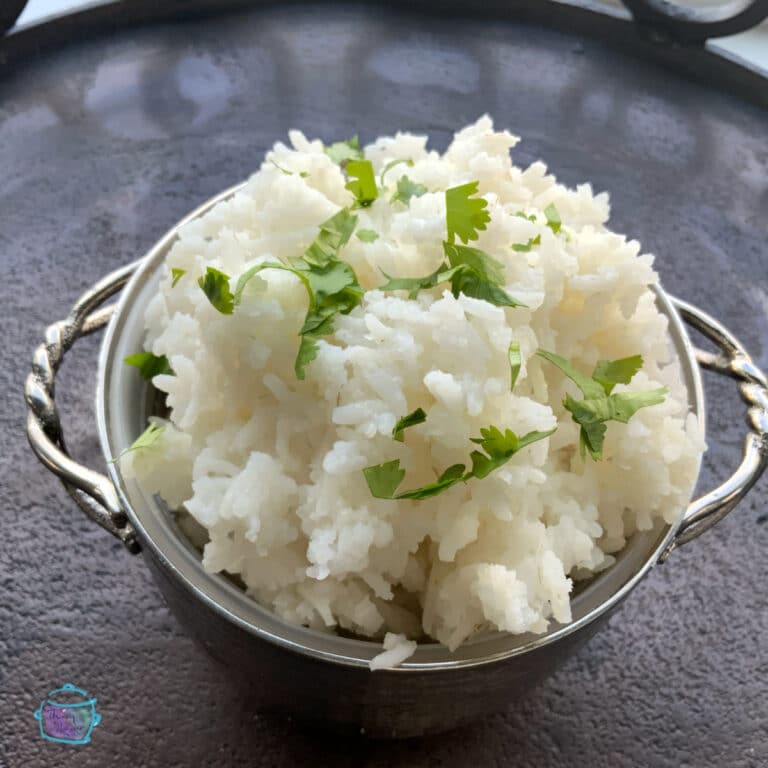 Lazy Slow Cooker Rice Recipe
Slow cooker rice is so easy to make it is practically foolproof. Just add some water and rice and let your crockpot take over. You will have fluffy, delicious, perfectly cooked rice with minimal effort.
Print
Pin
Rate
Save
Saved!
Equipment
4 quart or larger slow cooker

measuring cup

spoon and fork
Ingredients
2

cups

uncooked long grain white rice**

4

cups

water

pinch

salt

non-stick spay of choice
Instructions
add rice to strainer. hold over sink and rinse with cool water until water runs clear

spray slow cooker (or liner if using) with non-stick agent of choice

add rice, water and salt to slow cooker

cover and cook on high 2-2½ hours

After about 1¾ hours, test rice to see if the grains are cooked all the way through. Continue to check every 5 minutes or so until rice reaches desired consistency.

once rice is fully cooked, remove from the slow cooker. If you leave this dish on warm, the rice will stick to the pot, and/or become mushy

rice can be used immediately or stored for future use,
Notes
Notes:
Cooked rice left in the slow cooker will become mushy and and/or can burn to side of slow cooker
**Brown rice can be made this way as well. Cooking time will need to be increased by about a half hour depending on your slow cooker.
Once water is fully absorbed, promptly remove from the heating element and fluff with a fork. If you allow it to cook longer, it will quickly get mushy.
Nutrition
Calories:
225
kcal
|
Carbohydrates:
49
g
|
Protein:
4
g
|
Fat:
1
g
|
Saturated Fat:
1
g
|
Polyunsaturated Fat:
1
g
|
Monounsaturated Fat:
1
g
|
Sodium:
11
mg
|
Potassium:
71
mg
|
Fiber:
1
g
|
Sugar:
1
g
|
Calcium:
22
mg
|
Iron:
1
mg
Check out our latest on Instagram: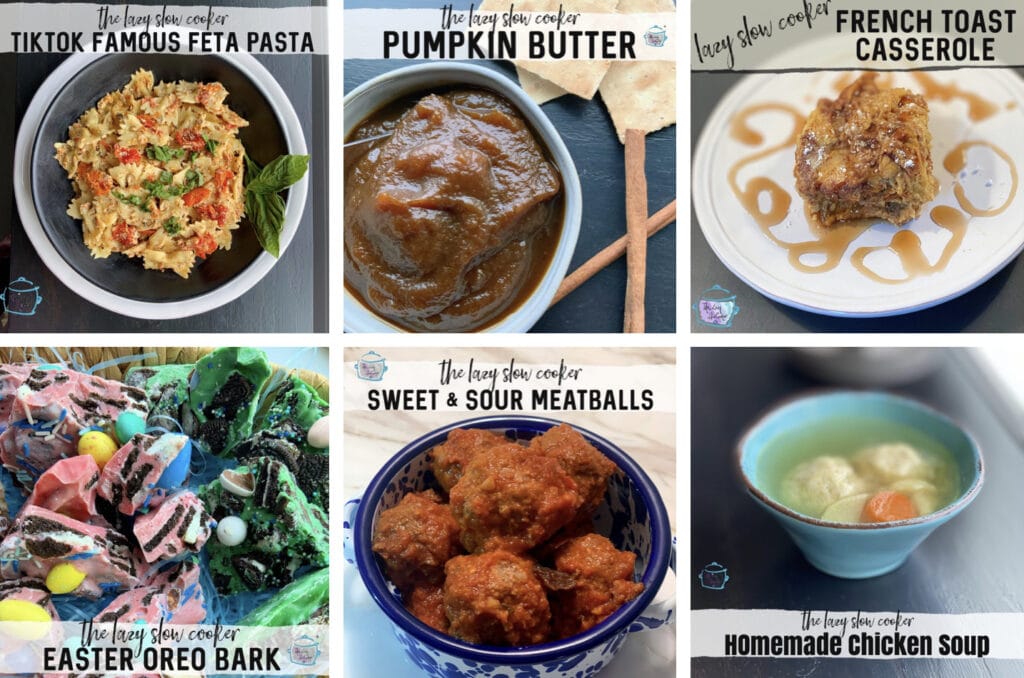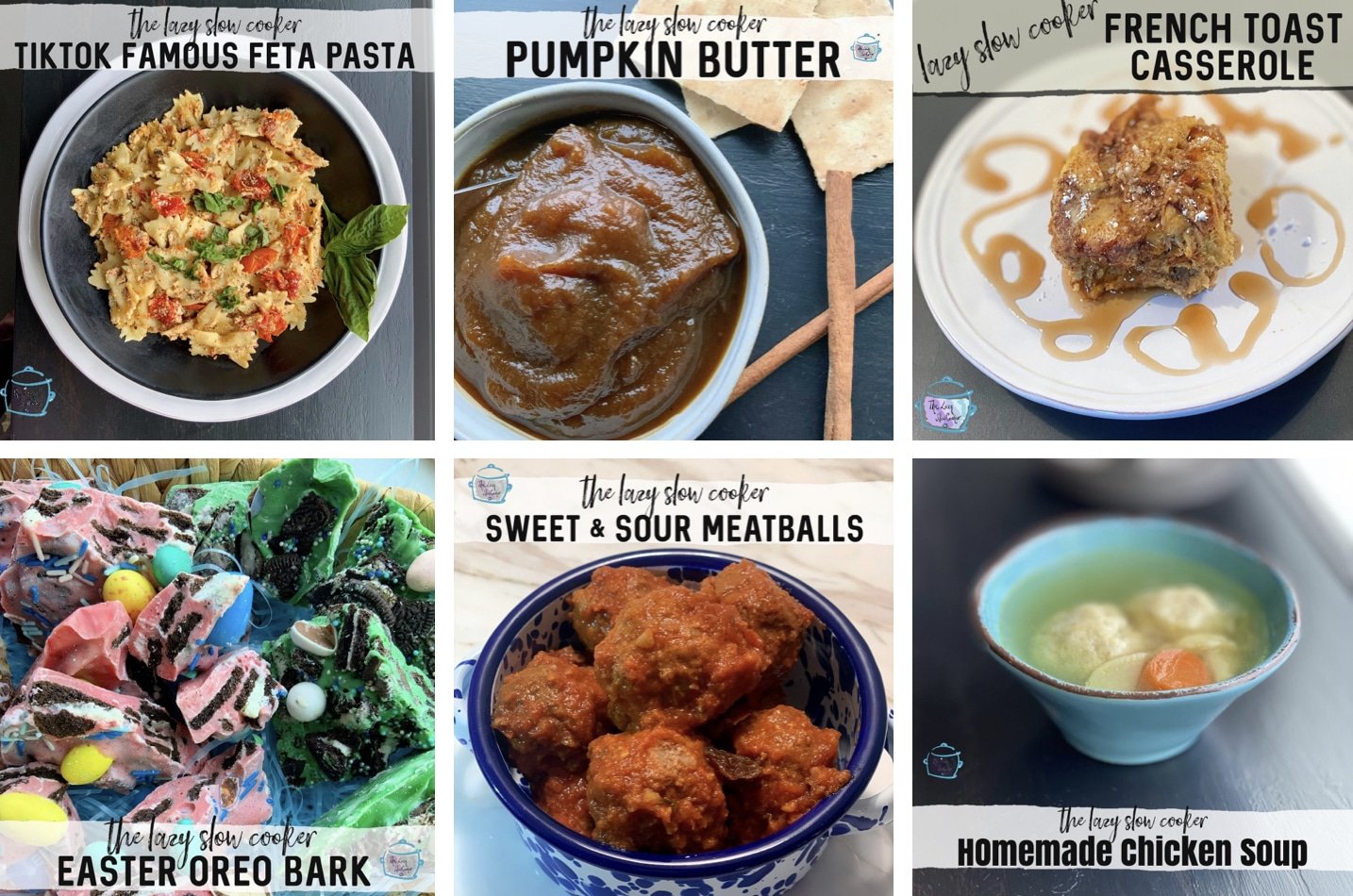 Have you tried this recipe? We would love to hear your thoughts in the comment section below!