The Easiest Way to Make Roasted Beets
Jump to Recipe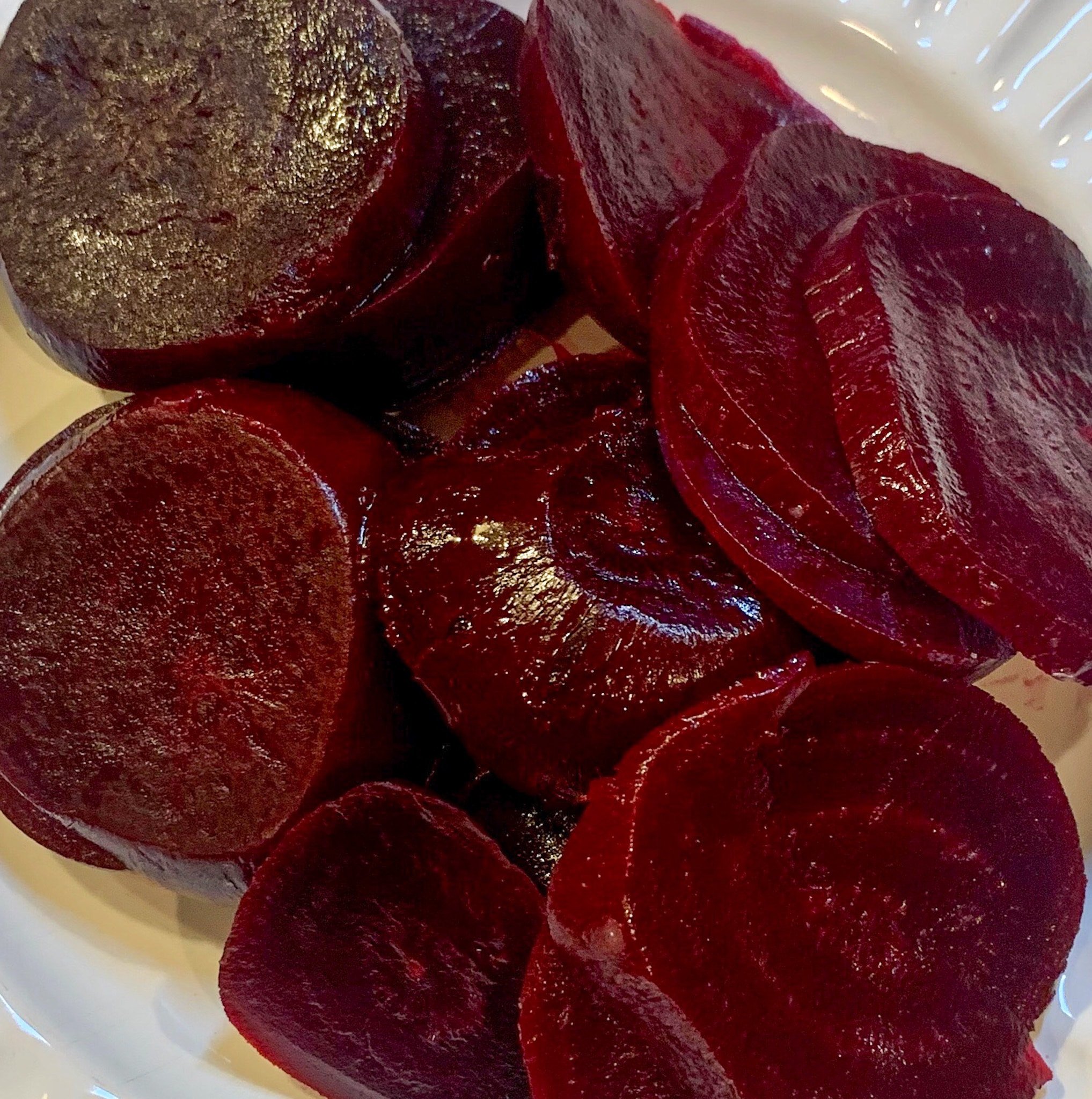 Is it just me, or does everyone remember beets from their childhood as something some older relative raved about, but that no self respecting kid would touch? Sadly, I think I have grown into that older relative - I love beets! What I don't love is the look on The Team's faces when I bring home a large bag from the produce store and announce that I am roasting them in bulk. They know that means I will also be serving them in bulk. Clearly, not everyone shares my enthusiasm.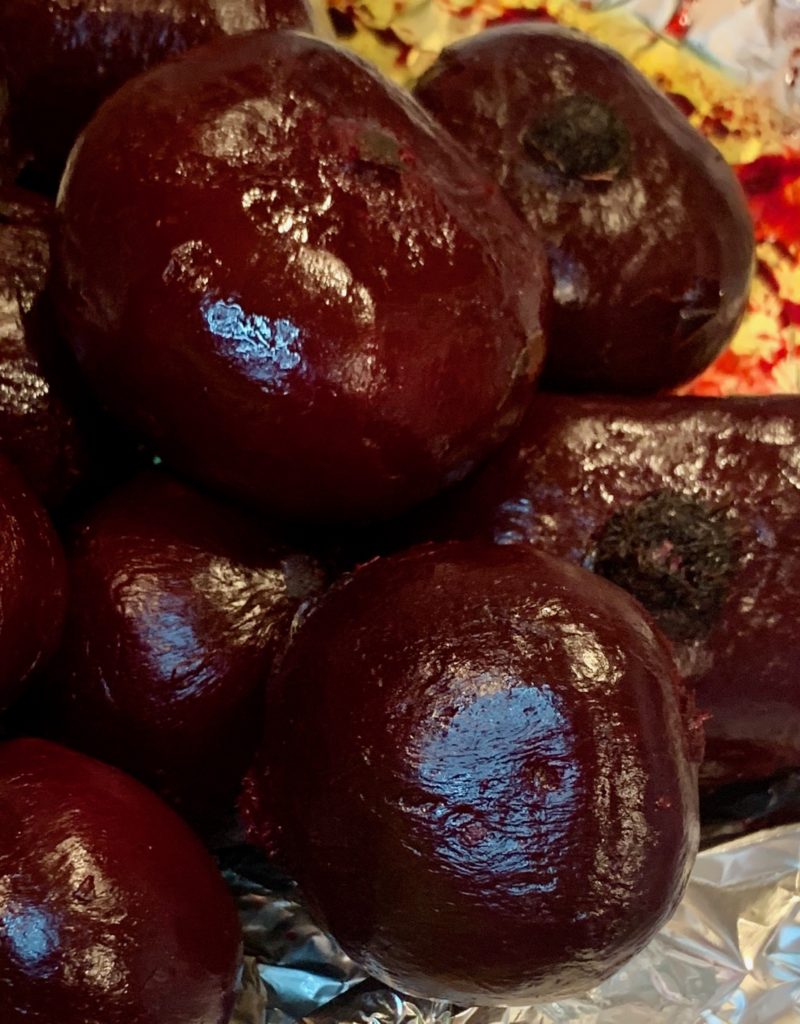 Not only are they (in my opinion) delicious, beets are filled with vitamins and nutrients. Check out this link for more details on the many heath benefits of beets. They are currently making multiple appearances on every menu ranging from fine dining establishments to make-your-own salad and bowl eateries. I have even noticed that my local supermarket's bakery section is now using beet juice as a healthier alternative to food coloring - and I can see why. These little root vegetables will stain just about anything a vibrant reddish/purplish color. I highly suggest using gloves when handling cooked, peeled beets, unless you want red fingers for days. This recipe may be the easiest way to make roasted beets, but that wont mean much if you have to spend hours scrubbing your hands.
So, what will you do with all those roasted beets? Personally, I am happy to inhale them plain or with a little balsamic vinegar drizzle and feta cheese. There are, however, a ton of great beet recipes out there. Everything from smoothies to soup! Check out this website - Justbeetit.com - dedicated exclusively to beets. It contains tons of beet facts and recipes.
Lazy Slow Cooker Roasted Beet Hacks:
Beets do not need to be peeled! As long as you wash them well, no reason to remove that healthy outer layer. In the recipe below, I do remove the skin more for the texture (and to please The Team) than anything else.
The beets I purchase generally do not have greens on them. If they did, I would remove them prior to roasting.
If you choose to peel your beets, as I did, the outer layer is super easy to remove after the beets are cooked. I used a paper towel and basically just gently rubbed the skin right off. Underneath that skin, they are beautiful and shiny!
I used a little olive oil and salt when roasting, but you can roast your beats without either.
Beets that are stored in a covered, airtight container in your refrigerator can last up to a few weeks.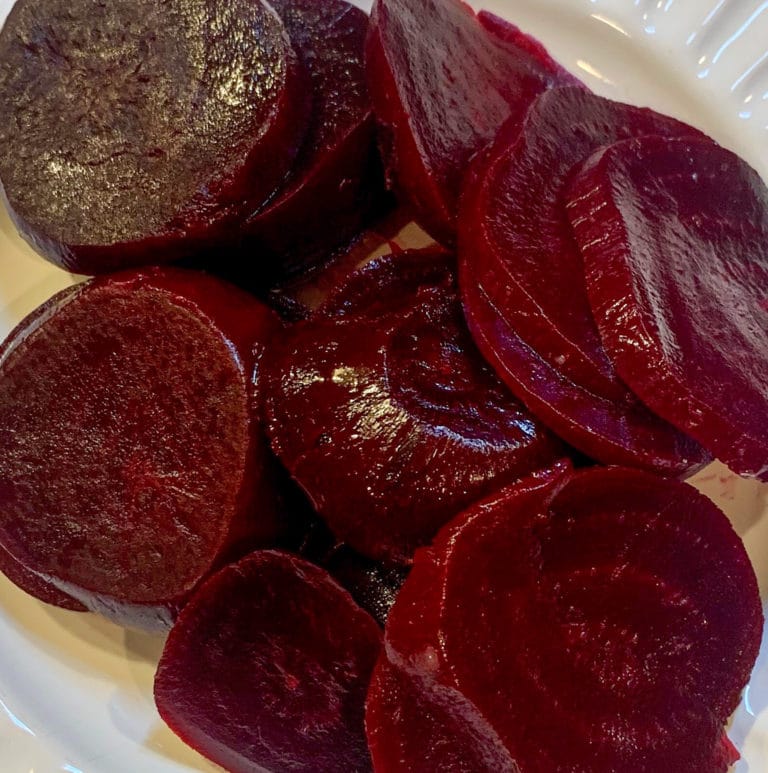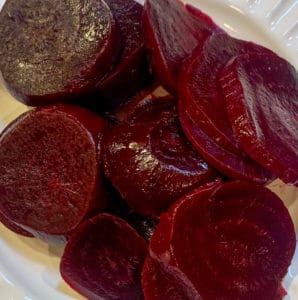 Equipment
4 or 6 quart slow cooker

aluminum foil

Paper towel

Optional: oil sprayer
Ingredients
3

lbs

beets

3

tablespoon

olive oil

sea salt

optional
Instructions
Lay out a piece of foil large enough to make a pocket around your beets

drizzle (or spray) a few tablespoons of olive oil over the beets

You will know your beets are done when they are easily pierced with a fork

Carefully remove the hot foil package from your slow cooker and allow it to cool before further handling.

Store in airtight container in refrigerator
Nutrition