Jump to Recipe
This deliciously light Crockpot dish is filled with tender chicken, diced tomato and fragrant basil. A super easy, any time of year dish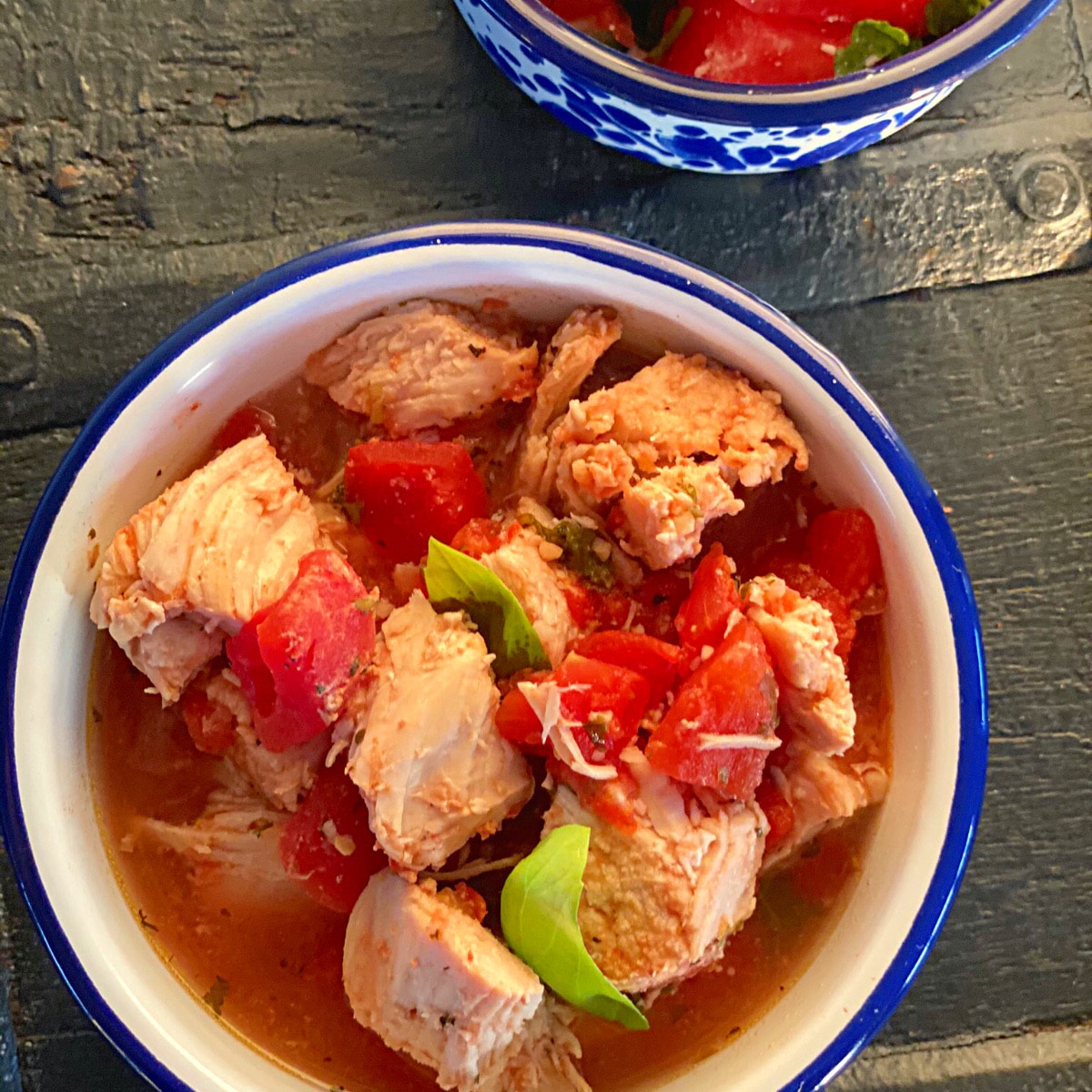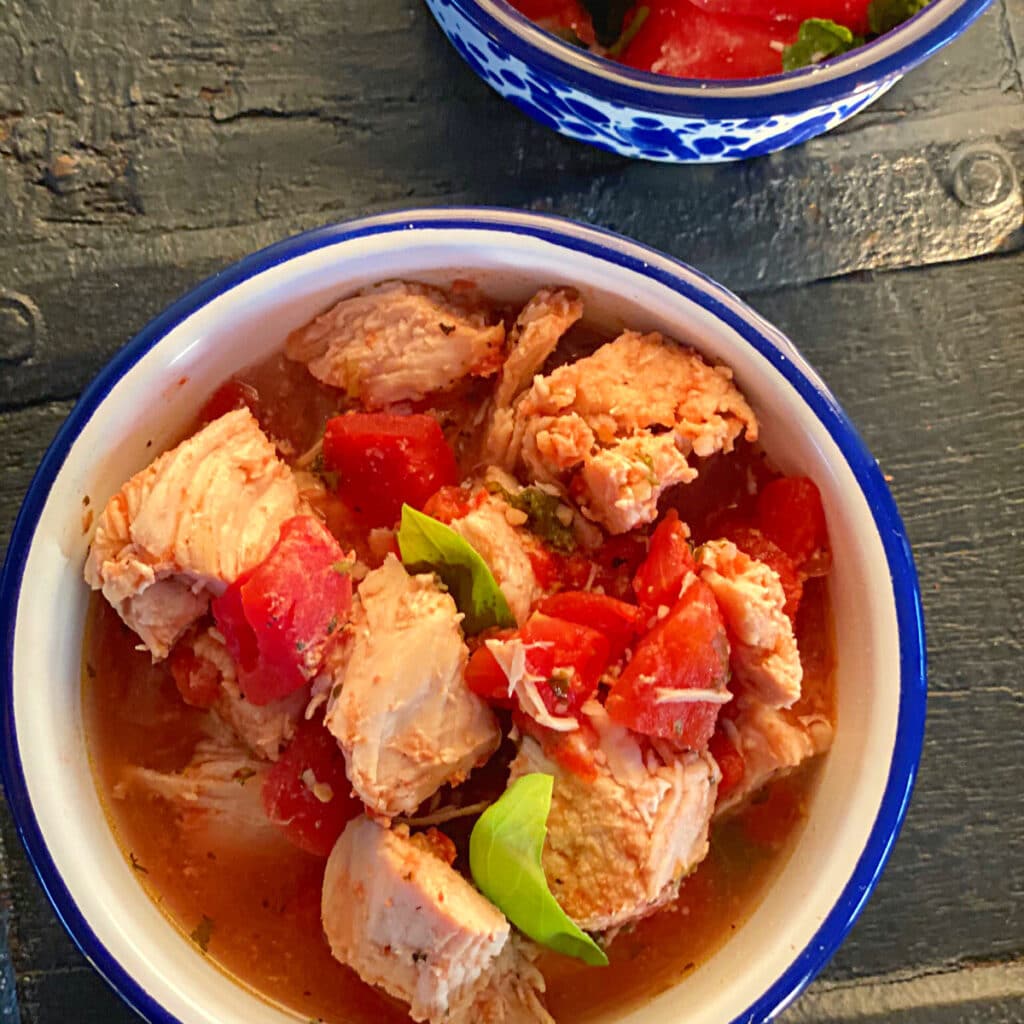 If you are looking for a light chicken dish filled with flavor, you have come to the right place! This easy dish makes for a great light summer meal, yet is still warm and filling enough to make in colder months. Tasty and filling anytime of year - that's the kind of dish worthy of adding in to your regular rotation.
How To Make Tomato And Basil Chicken
What Kind Of Chicken Works Best In A Slow Cooker?
This dish is meant for boneless and skinless chicken pieces. Since we have both white meat and dark meat fans in our house, I generally create recipes using both to satisfy as many members of The Team as possible. White meat chicken is always drier, especially when slow cooked. Dark meat is more forgiving and can be cooked longer without drying out. However, thighs (dark meat) are smaller and have tend to have more connective tissue. If you don't have a preference taste wise, thighs are the way to go. However, if you are a fan of less fatty chicken, stick with those breasts! If you do decide to use breasts and feel they are a little too dry, a great option is to shred them and mix the shreds back into the sauce.
What Other Ingredients Are Needed?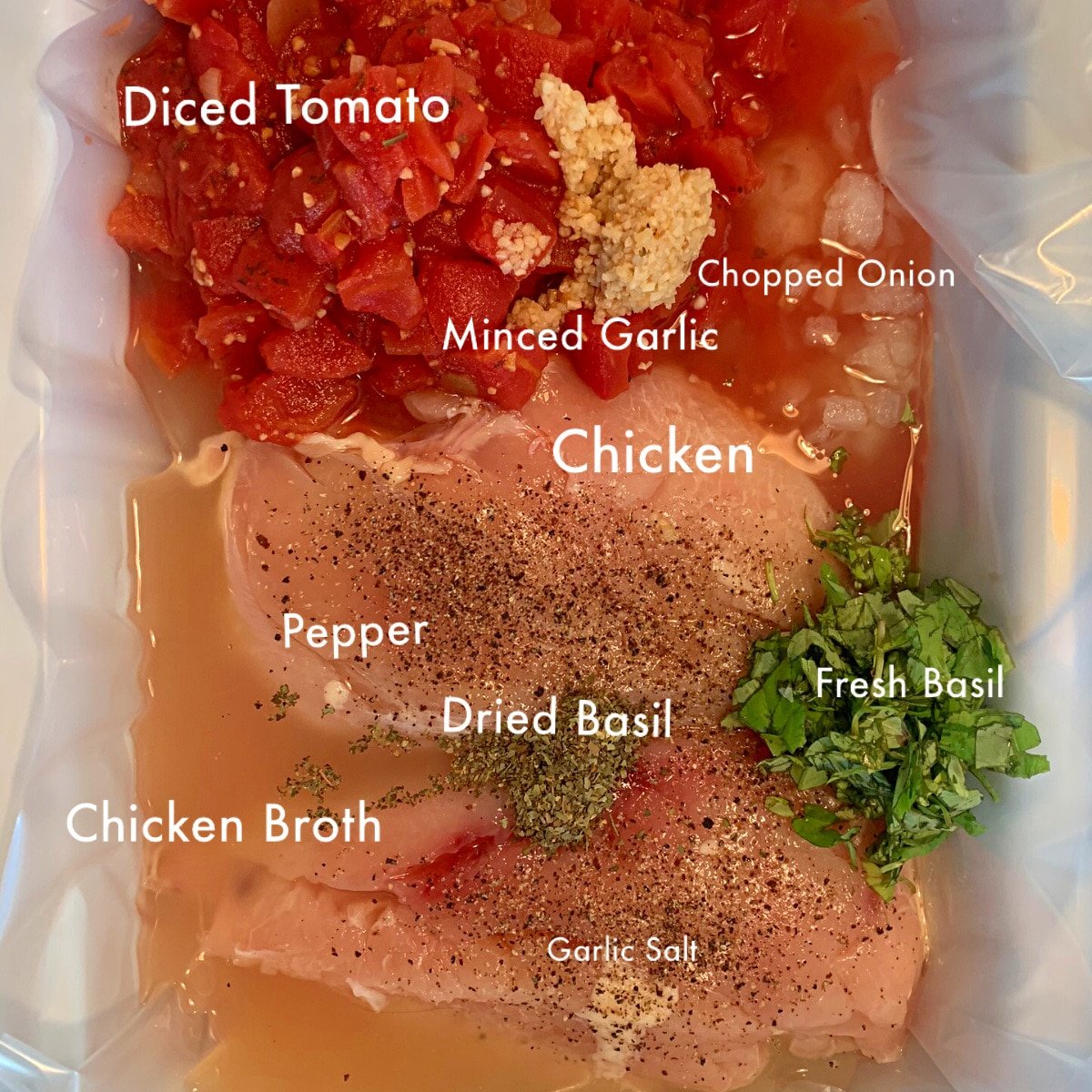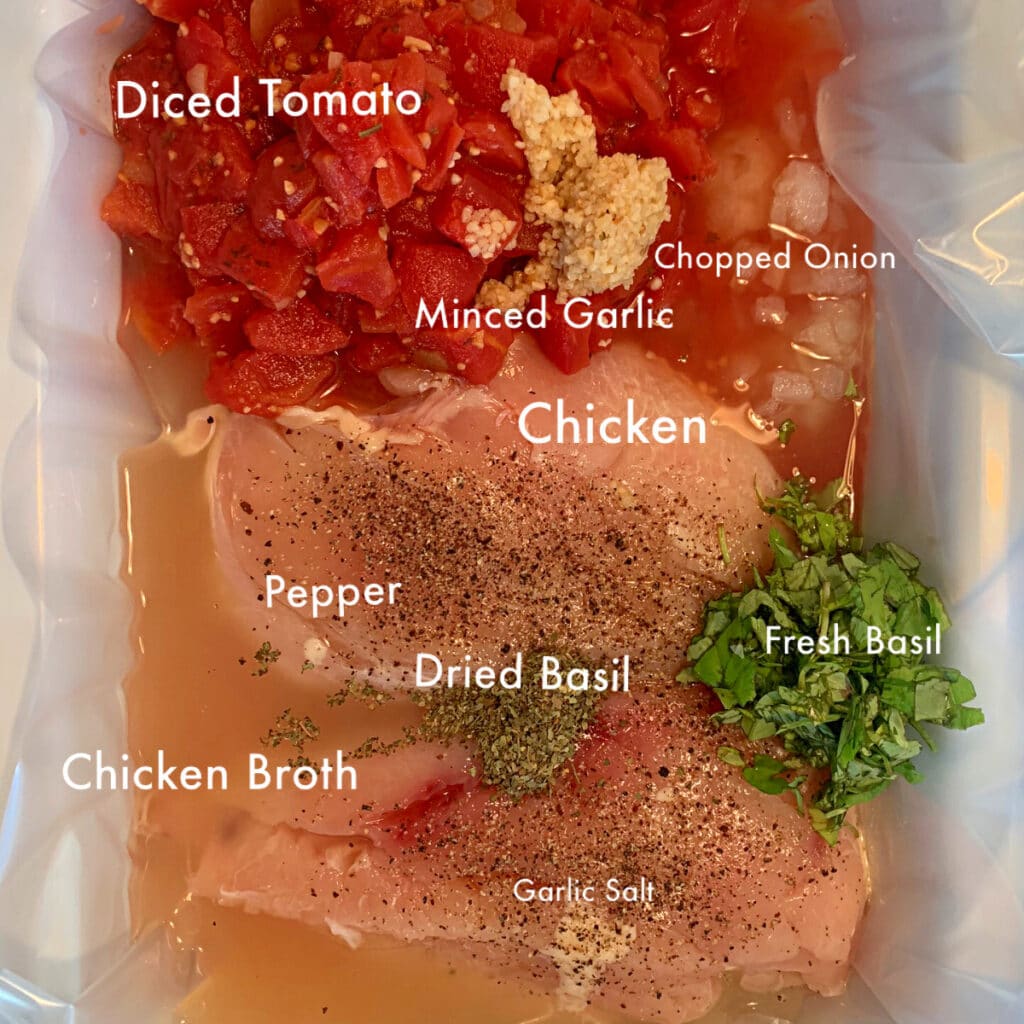 This tomato basil chicken recipe calls for both dried and fresh basil. It is especially great for those of you who grow your own basil. The simple ingredients really allow the distinctive basil flavor to shine through. In addition to chopped fresh basil, you will need:
2 lbs of boneless, skinless chicken breasts or thighs
canned, diced tomato with juices
fresh minced garlic
diced onion
fresh black pepper
dried basil
chicken broth
garlic salt
This simple recipe involves placing chicken in your crockpot, adding all remaining ingredients on top of the chicken, covering and cooking. After about 4 hours of cooking, remove chicken pieces from slow cooker and either cut into chunks or shred. Stir chicken back into mixture in slow cooker then cover and cook for another hour. Serve and enjoy!!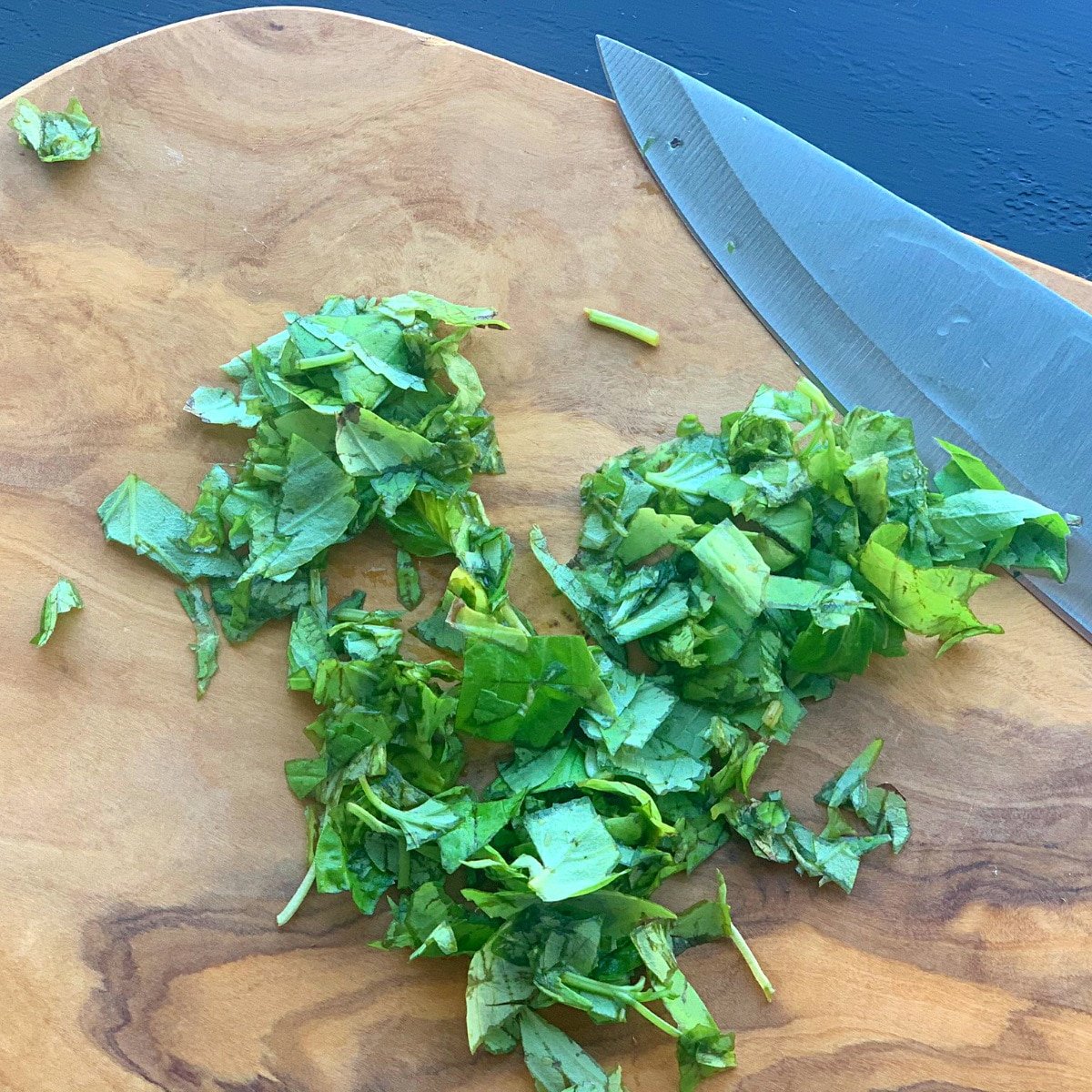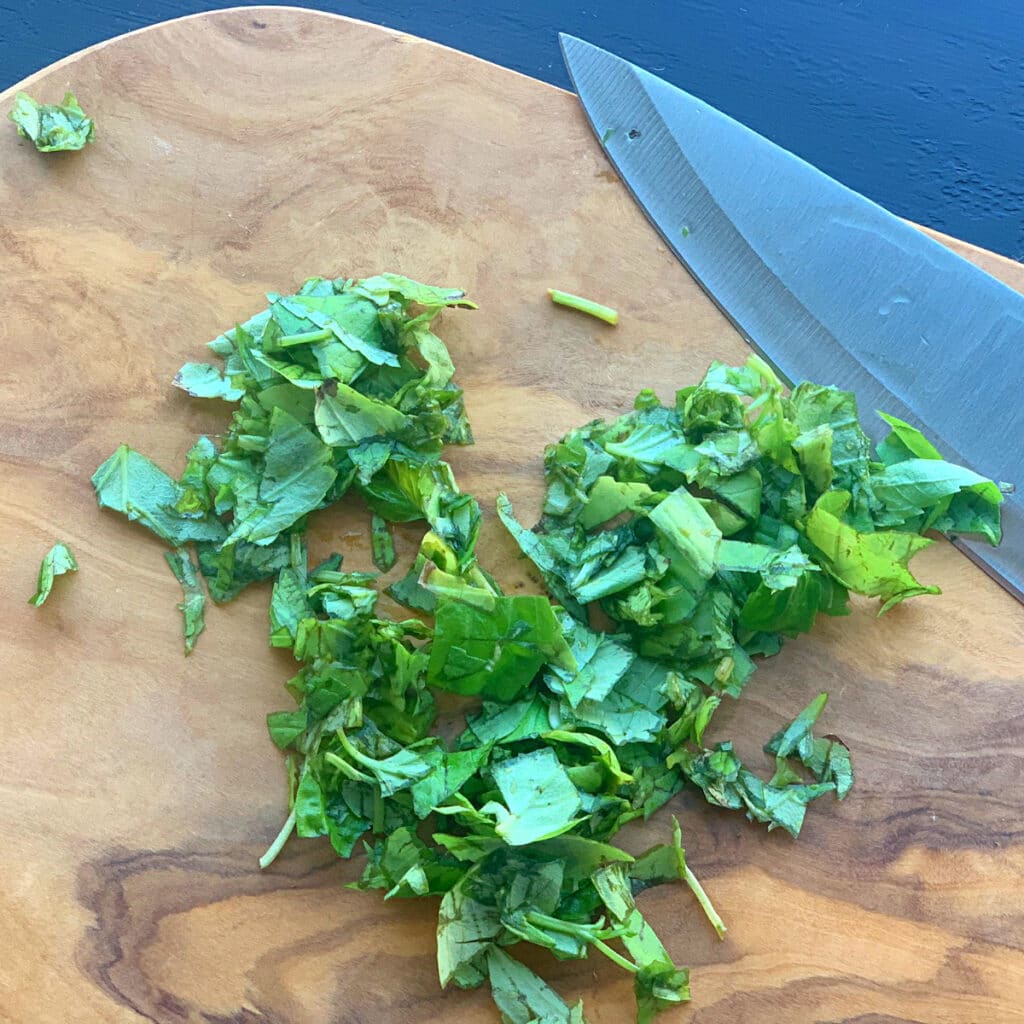 How To Serve This Easy Chicken Dish
The sauce produced by this dish is very light, as a result, it is great served with something that will absorb some of it. Rice, mashed potato and mashed cauliflower are great options. It is also delicious served with a side of pasta and/or a thick crusty bread.
Crockpot Chicken Hints and Hacks
This dish is delicious served warm or cold and makes for great leftovers!
There are a lot of different opinions regarding the best way to shred chicken. Some people prefer to use a potato masher while other use the beaters of a handheld mixer. This chicken will be so tender it will be very easy to shred with two forks. Keeping it simple!
To confirm when chicken is finished cooking, I suggest a meat thermometer. Chicken that is over cooked will be dry and rubbery. According to the FDA, chicken is safe to eat when it reaches an internal temperature of 165°F. Here is my favorite meat thermometer.
Slow cooker liners are an optional but helpful hack whenever using a crockpot. They allow you to cook with little to no cleanup. I like to buy mine in bulk for a better per-piece price. Click here to see what I buy.
In the market for a new slow cooker? Here is the one I am currently lusting after.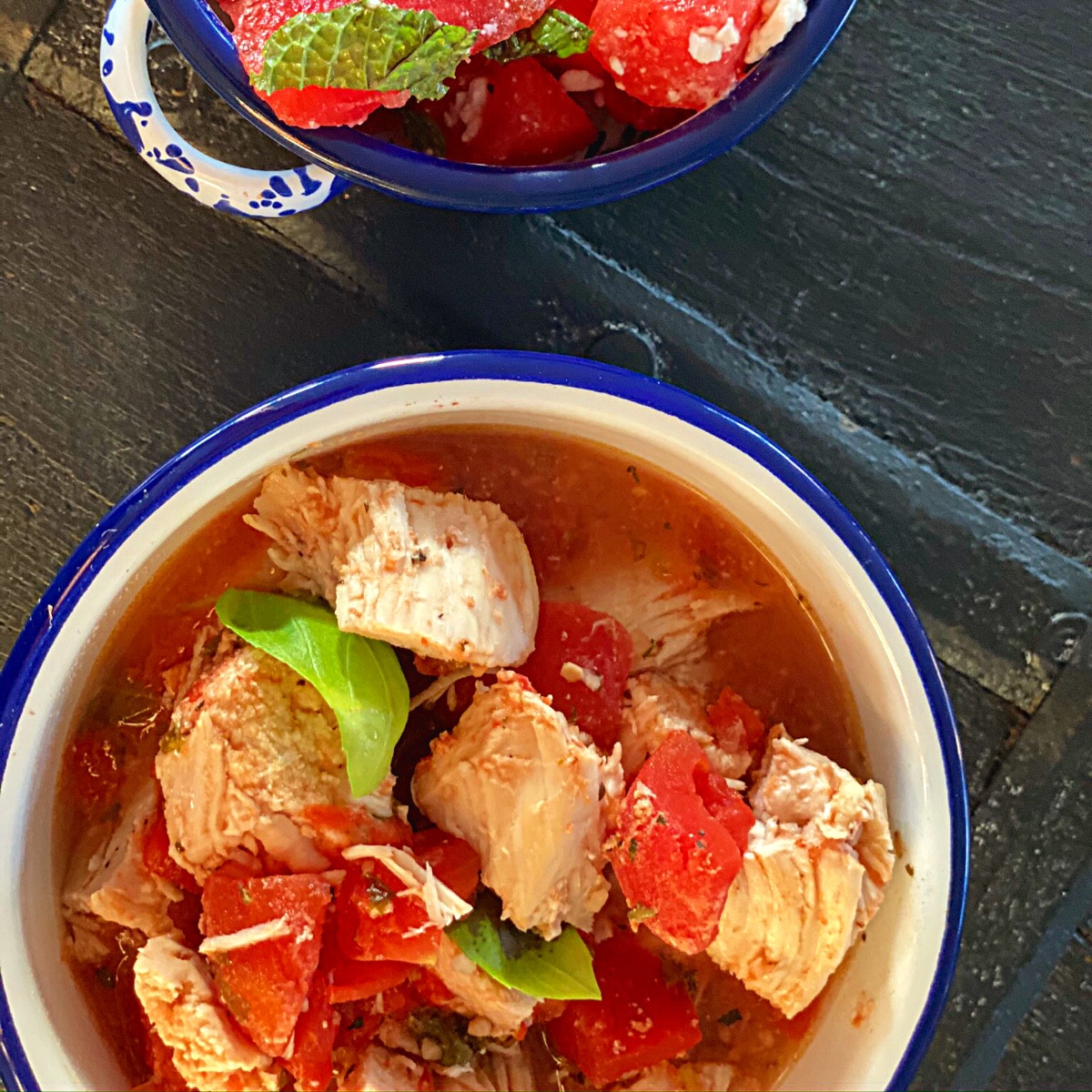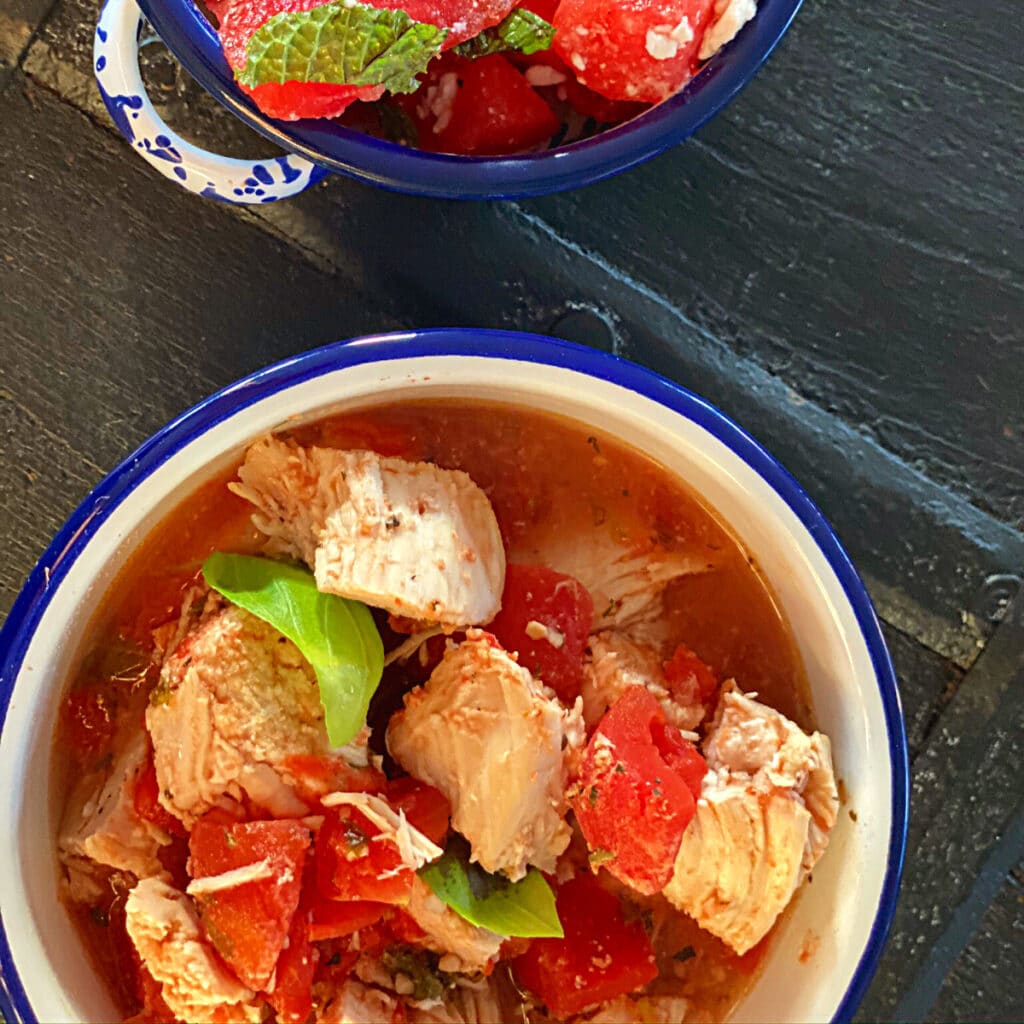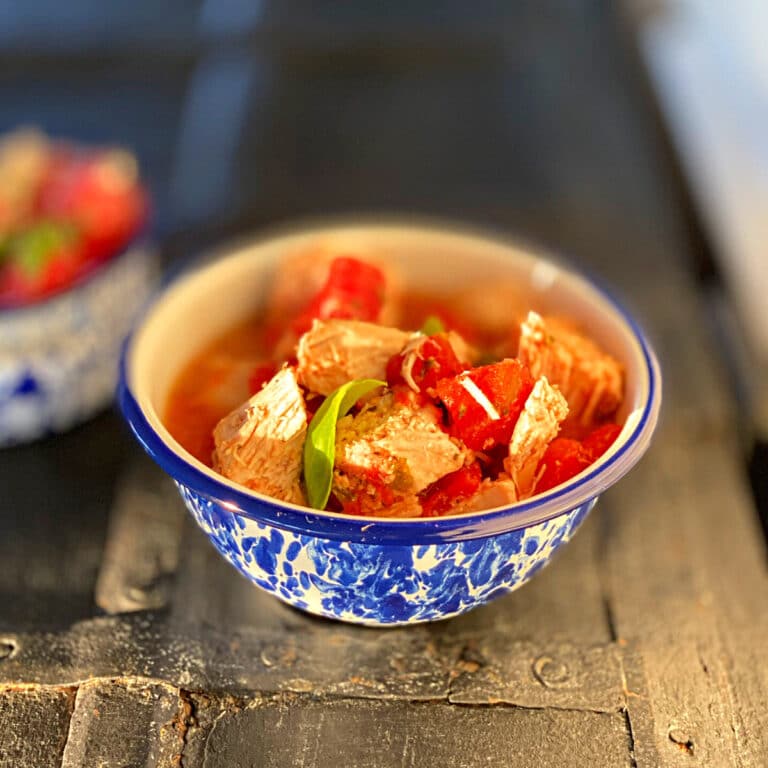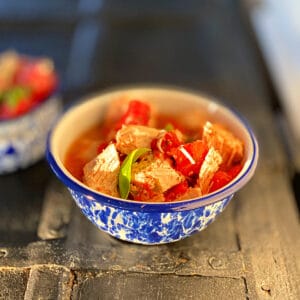 Lazy Slow Cooker Tomato Basil Chicken
Deliciously light, this crockpot tomato and basil chicken dish makes for a fabulous meal, any time of the day. Great served over rice, riced cauliflower or mashed potato!
Print
Pin
Rate
Save
Saved!
Equipment
3.5 qt slow cooker or larger

spoons and knives
Ingredients
1.5

lbs

boneless, skinless chicken breasts or thighs

2

14.5 oz

cans diced tomato with juices

½

cup

chopped onion

½

cup

chicken broth

¼

cup

fresh, chopped basil

1

tablespoon

minced garlic

½

teaspoon

garlic salt

½

teaspoon

dried basil

¼

teaspoon

fresh ground black pepper
Instructions
place slow cooker liner in pot (if using)

place chicken breasts into pot

add all remaining ingredients and spoon over chicken

cover and cook on low for 4 hours (confirm chicken is cooked through using a meat thermometer. Chicken is safe to eat when it reaches an internal temperature of 165°F)

remove chicken, cut into chunks, return to slow cooker and stir to mix.

cover and cook on low for an additional hour

keep on warm until ready to serve
Nutrition
Great Crockpot Chicken Dishes
Check Out Our Facebook Page For More Slow Cooker Recipes!!