The easiest way to make a delicious pumpkin pie spiced snack
Jump to Recipe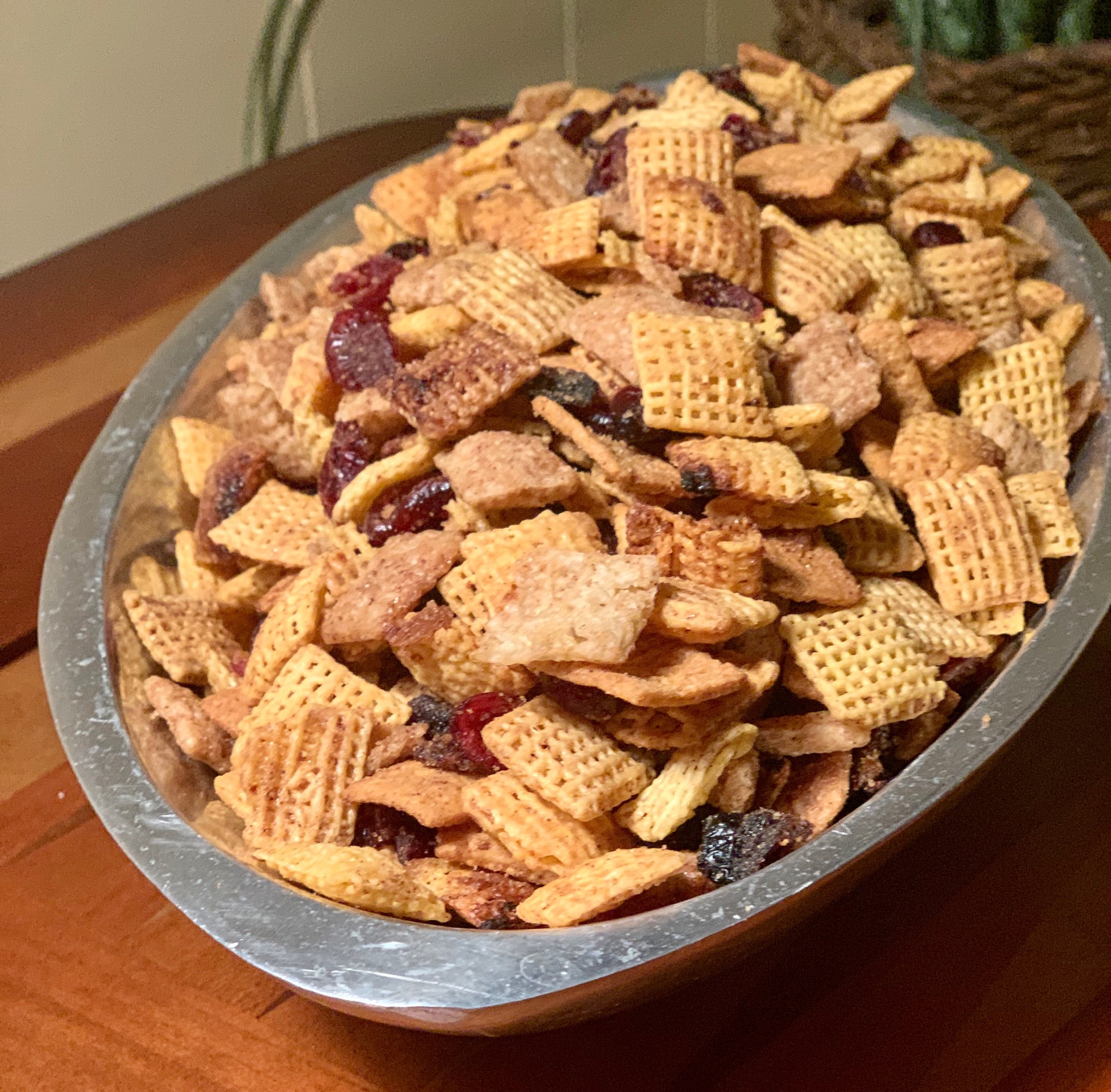 What is with pumpkin pie spice? When fall rolls around it seems to be everywhere! As far as I can tell, it's main purpose is right there in it's name: Pumpkin - Pie - Spice . Yet somehow, people have decided to put it in everything that is not pumpkin pie. From hummus to cheese cake and from chili to to coffee, if you can cook it, someone out there has made a pumpkin pie spiced version of it. You want pumpkin pie spiced wings? There is a recipe for that. Pumpkin pie spiced spinach dip? Yep! It's a thing. People are clearly obsessed.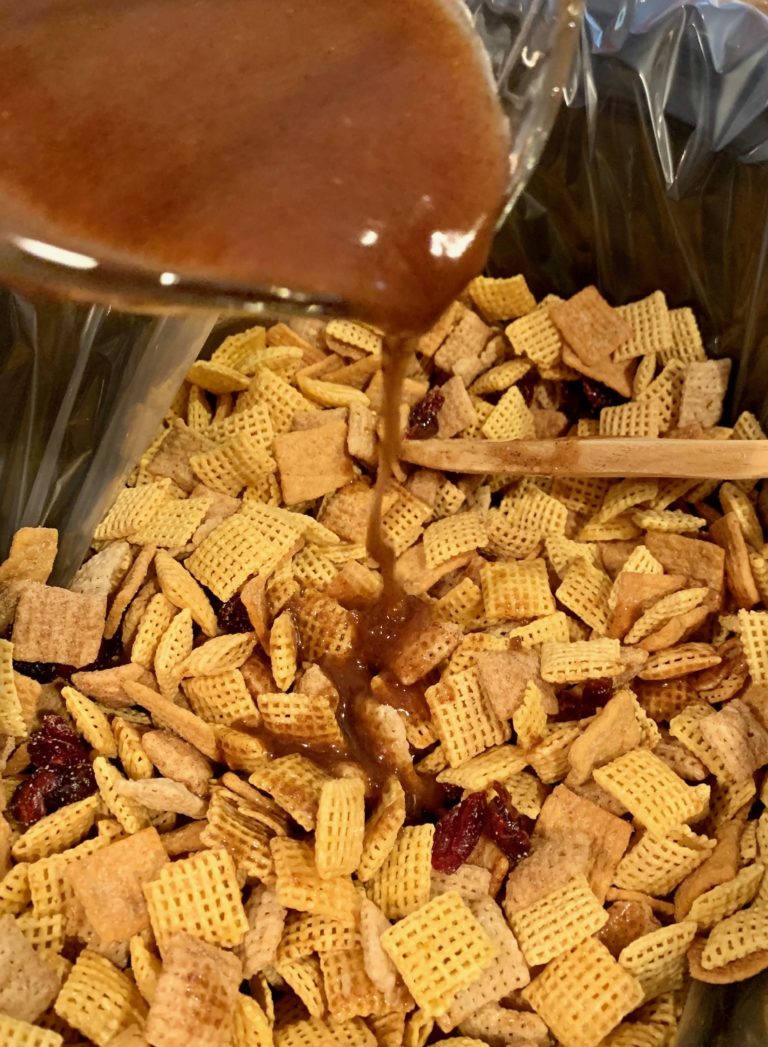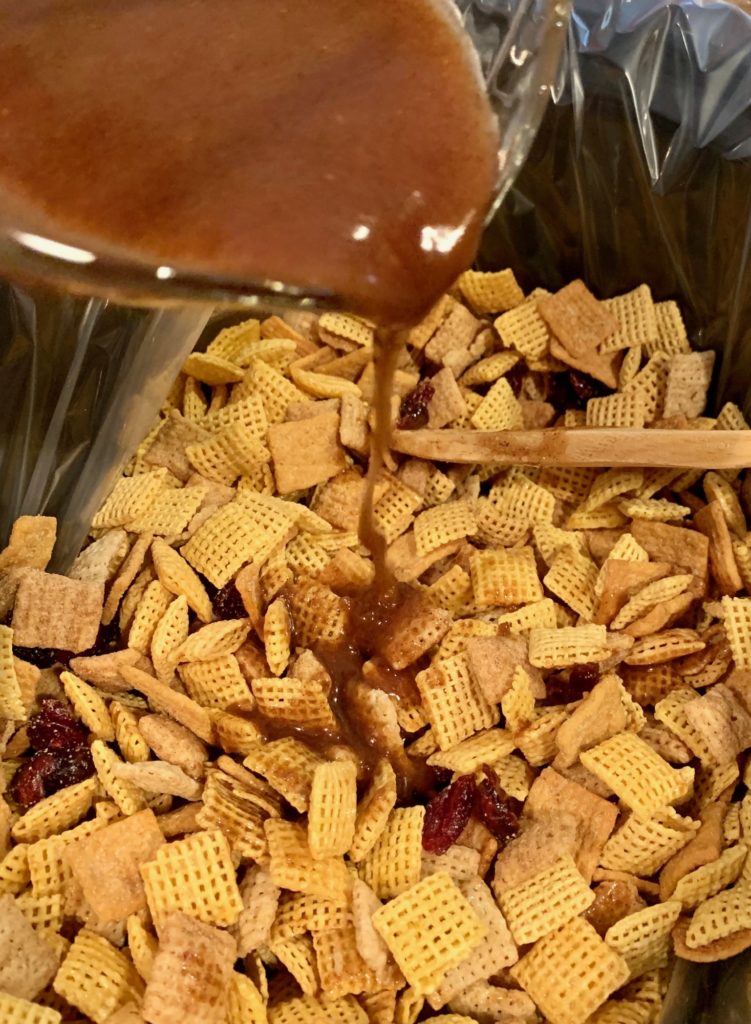 I had planned to stay away from the craze until I came across this recipe on Instagram. Not only is it ADDICTING tasting, while it is cooking, your home will smell amazing!! There is no question that this is the easiest way to make a pumpkin pie spiced snack. Big thank you to @genmommy20 for sharing this with me! I made a few adaptations (very few) and.... well, I have to go now. Still half a jar of the current batch left and I need to go eat it before everyone else gets home!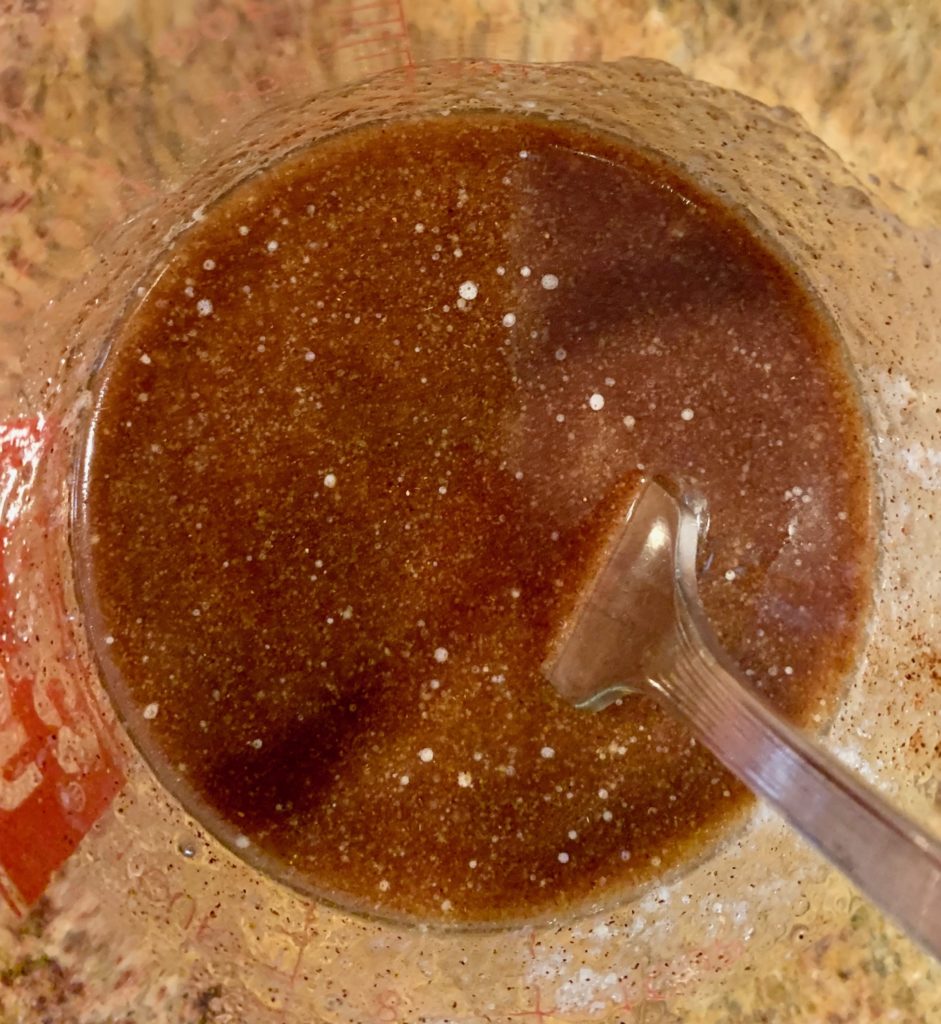 Lazy Pumpkin Pie Spice Snack Mix Hacks:
I used McCormick's Pumpkin Pie Spice to make this and it was delicious.
If you prefer to make your own Pumpkin Pie Spice mix, click here or here for two different great sounding recipes I came across. I have not made either of them personally, but they sound pretty similar and delicious.
This recipe calls for butter. If you would rather make it dairy free, swap out with a non-dairy version such as Earth's Balance.
The recipe also calls for different flavors of Chex cereal along with a graham cracker cereal. If you would prefer to keep it gluten free, substitute the Graham Squares Cereal for either a gluten free mini graham cracker/cookie or Honey Nut Cherrios.
The original recipe called for Vanilla Chex cereal which I could not find, so I substituted Honey Nut Chex. To keep it nut free, stick with the vanilla Chex or you can substitute snack sized pretzels.
I always use a slow cooker liner for easy clean up.
Lazy Pumpkin Spice Snack Mix
Delicious and easy pumpkin pie snack mix, gluten and dairy free options. A crunchy, sweet and lightly salty treat!
Equipment
6 qt slow cooker

Mixing Spoon

microwave or other method of melting butter

small mixing bowl
Ingredients
1

slow cooker liner (optional)
Mix
2

cups

Cinnamon Chex Cereal

2

cups

Corn Chex Cereal

2

cups

Honey Nut Chex Cereal

For nut free, use vanilla Chex or snack sized pretzels

1

cup

graham squares cereal

for gluten free, substitute with Honey Nut Cheerios

1

cup

dried cranberries
Coating
½

cup

butter

for dairy free substitute with a dairy free butter option such as Smart Balance

¼

cup

brown sugar

1

tbsp

pumpkin pie spice

1½

tsp

pure vanilla extract
Instructions
place slow cooker liner into crock (if using)

add listed amount of all 4 cereals and cranberries

in a separate bowl, melt butter ( I use a microwave)

add brown sugar, pumpkin pie spice and vanilla to butter and stir

pour butter mixture over cereal mix and stir well to fully coat.

cook uncovered on HIGH for 2 hours. Stir mixture every 15 - 20 minutes. This is an important step - with out it, snack mix will burn on the bottom.

after 2 hours, remove ceramic pot from slow cooker and allow mixture to cool before serving.

Remove a few cups worth of mixture and hide it somewhere for yourself because the rest will go fast!
Great Crockpot Snacks To Gift (Or Eat Yourself!)
*This post contains Amazon Affiliate links. As an Amazon Affiliate, I earn from qualifying purchases. This helps to offset the costs of running this website. **Please note that all nutritional, serving size and calorie information is estimated and based solely on the ingredients used, not the offered replacement options or any other substitutions.
Sign up here to have new recipes delivered right to your inbox!