The easy way to a complete slow cooker roast dinner all in one pot
Jump to Recipe
In a world where my main goal is to keep things as easy (read: lazy) as possible, making a whole dinner in one pot ranks pretty high on my list of favorites. Protein, starch and veggies, all under one lid! Just thinking about it makes me smile (clearly, I need to get out more if that excites me!!)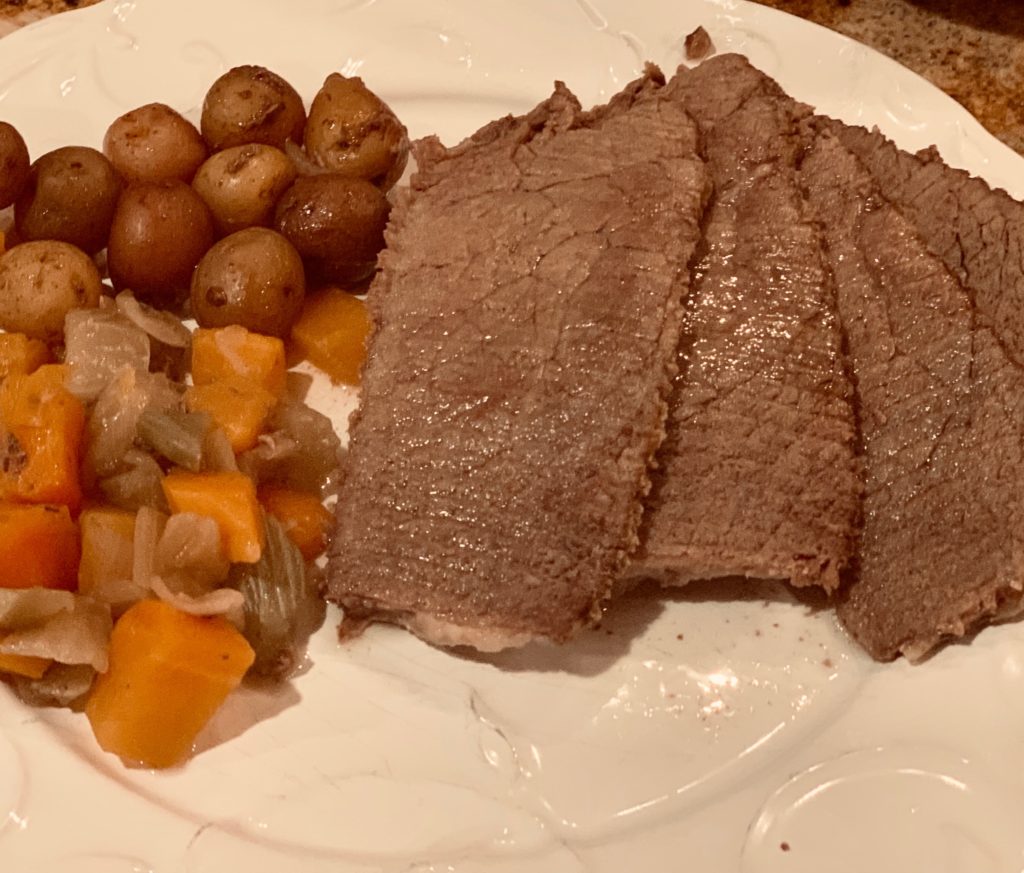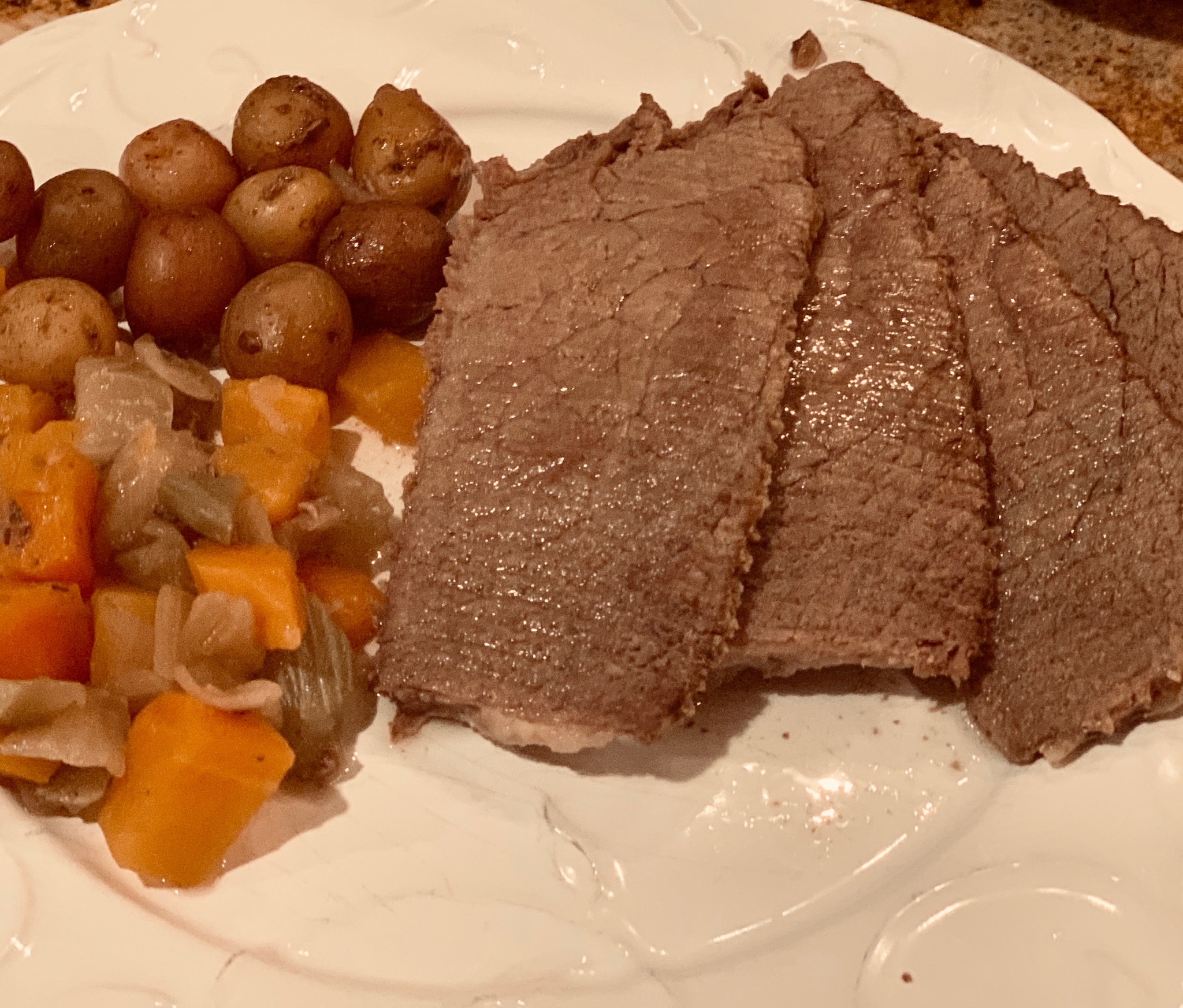 With all of the spicy, saucy and unique recipe combinations I try out on my family, I am always surprised by how much they just enjoy the basics. To me, a meal of pot roast and potatoes with a side of vegetables is the ultimate old fashion (boring) classic. Yet, somehow it always remains at or near the top of The Team's list of favorites.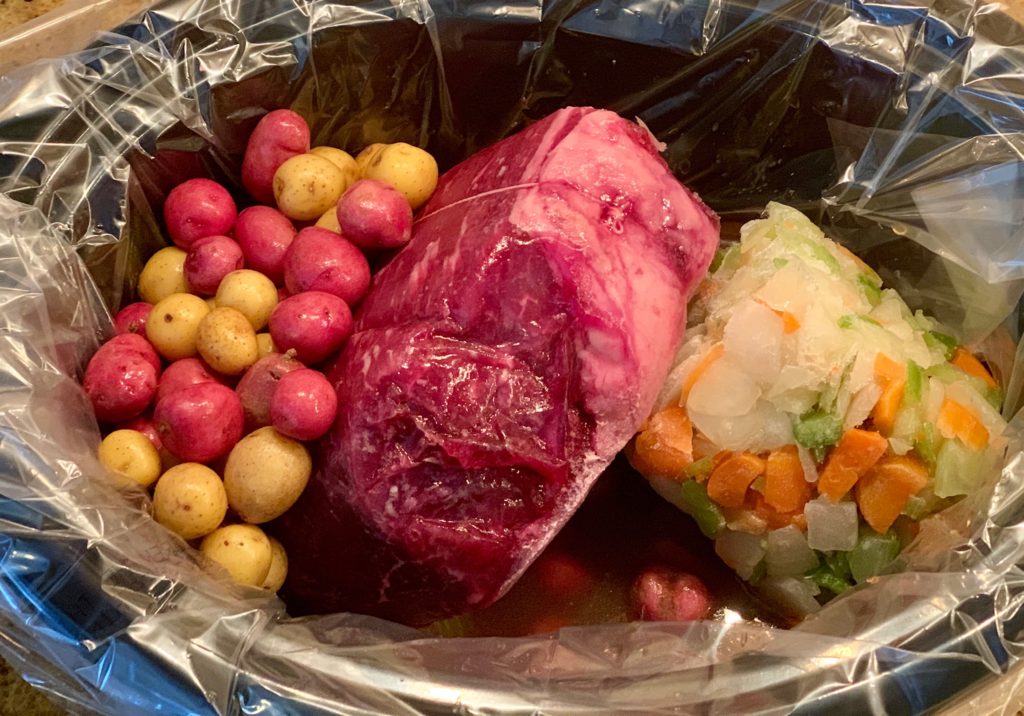 So, if basic meat and potatoes is what they want, I would rather comply than complain. My lazy self couldn't be happier. This one goes on my dinner list on repeat. Who wouldn't want to take the easy way to a complete slow cooker roast dinner all in one pot???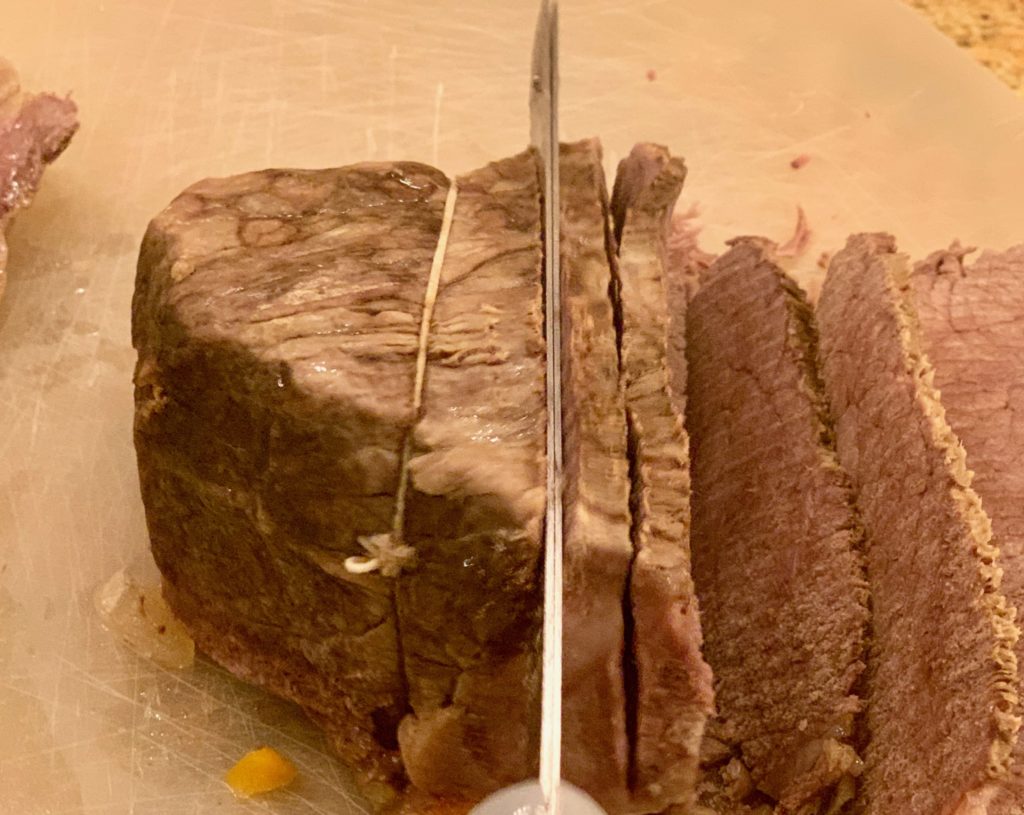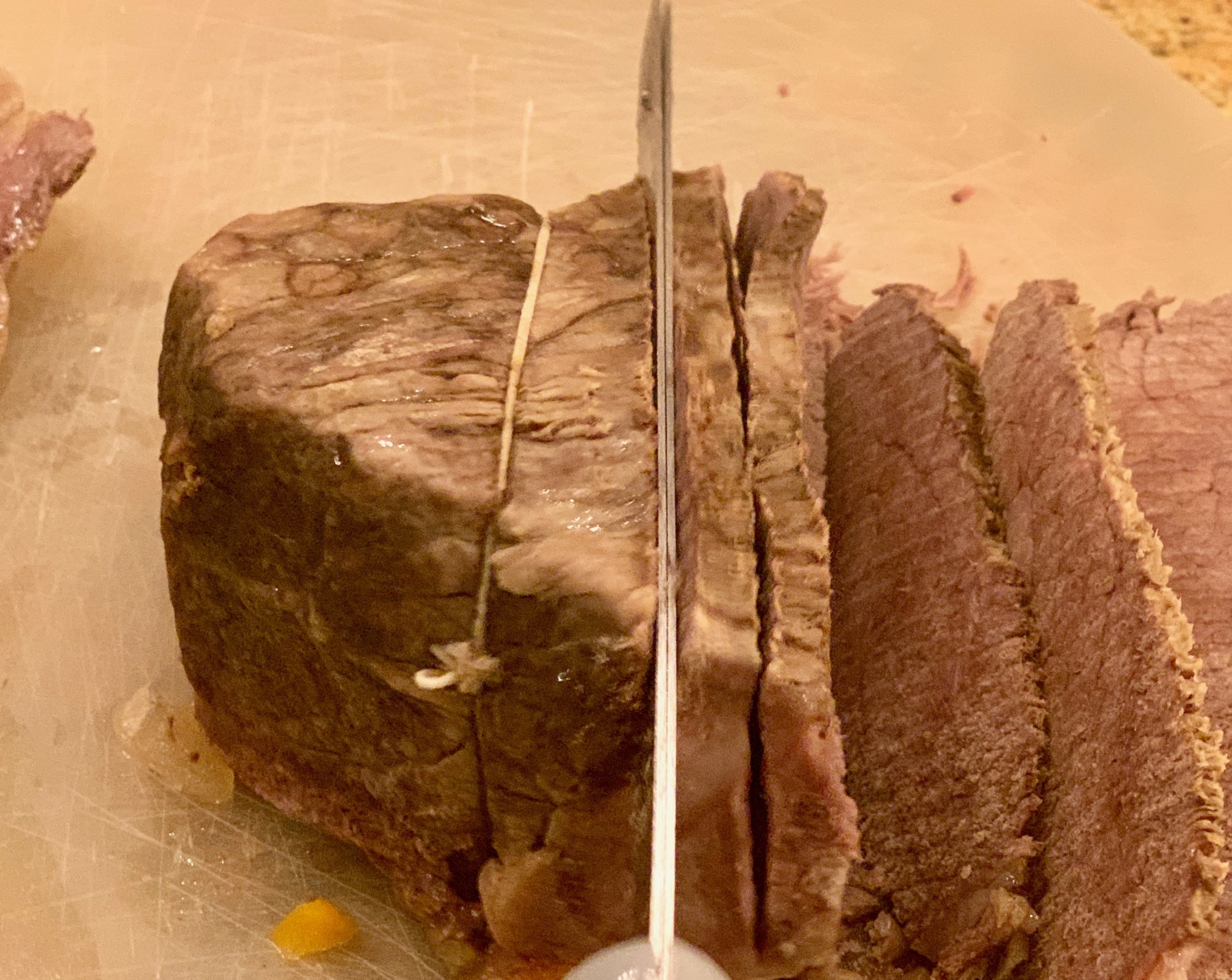 Note to my slow cooker:
Here are all the ingredients - Get cooking!! I'll be on the patio reading a book. Just beep when dinner is ready!
Lazy Hacks For a pot-roast dinner
Many recipes call for browning the meat before putting it into the slow cooker. My motto of never dirtying a second dish applies here and my slow cooker doesn't have a browning setting the way some do. Rest assured you can still make a delicious roast dinner without browning the beef first.
I have served this two ways, by slicing it (as shown in the pictures) and by shredding it into larger chunks. It is a little moister when you serve it shredded, but more tender when you serve it sliced.
I usually use frozen veggies when I make this. Sometimes I buy frozen veggies in the bag, but I almost always have my own frozen vegetables on hand as well. Any time vegetables in my refrigerator start to look like they are getting ready to turn, I cut them and freeze them in labeled containers or bags for future use.
I am a big fan of slow cooker liners. They are, of course, optional. To keep costs down I buy the in bulk here.
Whenever cooking roast you should always confirm that it has reached a safe-to-eat internal temperature of 145ºf. Here is the thermometer I use with my slow cookers.
As an Amazon Associate, I earn from qualifying purchases and affiliate links.
📖 Recipe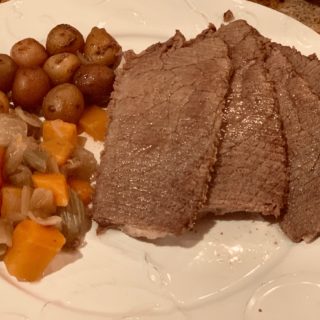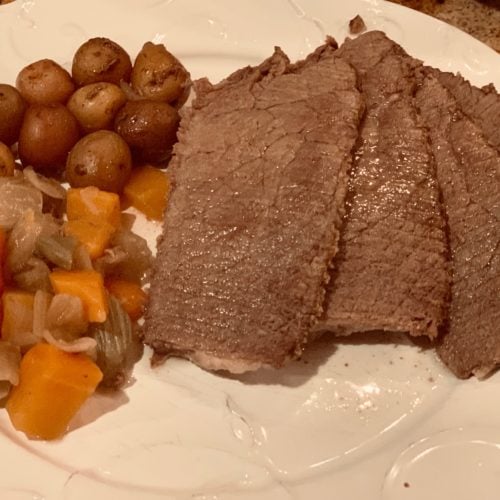 Equipment
Electric knife (optional)
Ingredients
1

2 -3 lb

roast

1

bag

baby potatoes

2

cups

beef broth

1

12 oz bag

frozen vegetables of choice

I used carrots onion and celery

2

tbs

Worcestershire sauce

6

cloves

roasted garlic cloves
Instructions
Place roast in pot along with cleaned potatoes and frozen vegetables

Add broth, garlic and Worcestershire sauce

Cook on low for 6-8 hours on low (or 3-4 on high)

Remove roast about an hour before serving and let it rest for about 15 minutes. I recommend using an electric knife if you choose to slice it. If you prefer it chunky and more moist, shred into large chucks and return to pot until ready to serve.

If you prefer a thicker gravy, potato flakes make for a great, gluten free thickening agent. Just mix one tablespoon at a time into the sauce at the bottom of your pot until desired thickness is reached. This is an optional step and does not affect the taste of the dish. Make sure it has and additional 45 to 1 hour to cook before serving.
Nutrition
Check out my latest on Instagram