Jump to Recipe
The easiest way to make delicious beef barbacoa
I love looking at recipes. Imagining the way all the ingredients will meld together to make a finished product. Which flavors will stand out and which will blend in. How a unique combination of flavors and textures will complement, promote or even fight against each other.
Yet, I can't follow a recipe to save my life. I look at them and immediately feel the need to start editing, adding my own touch. I think that is why I started this blog.
In the past, when I decided to make something - anything really - I would look up a dozen or so recipes and then mash them together. Sometimes, the results were spectacular, and sometimes - they weren't!
I never kept any records of the spectacular ones and when The Team would ask for a repeat, I could never duplicate the original.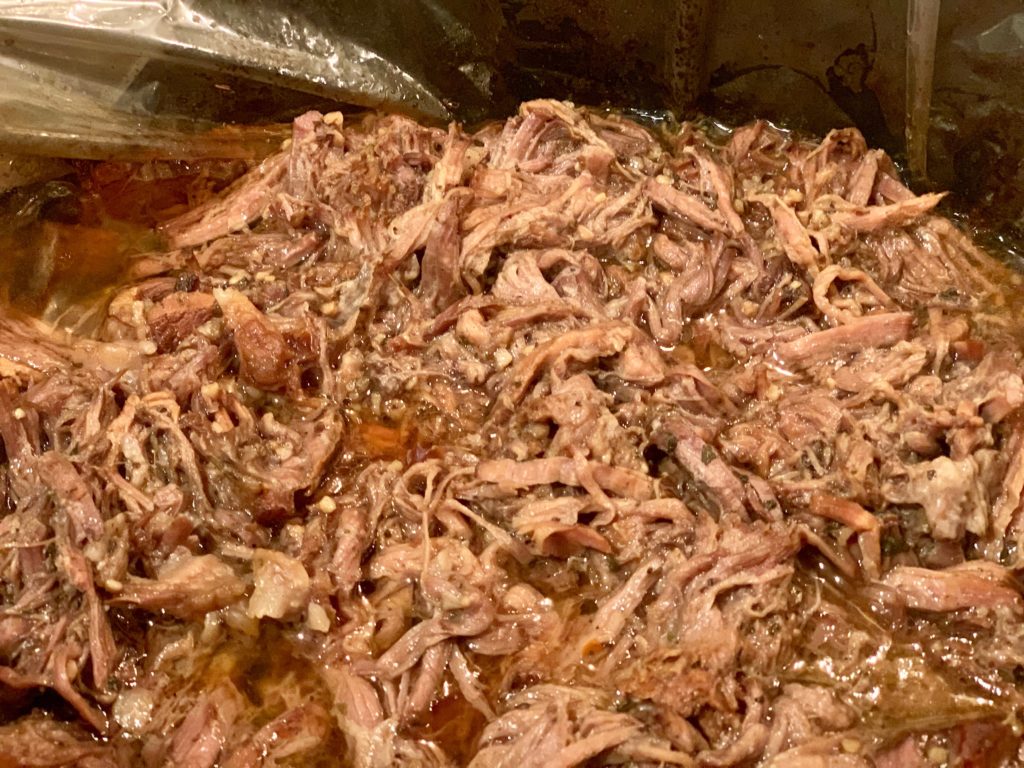 This blog has given me a way to keep notes, provide repeat performances and exclude the awful! I am hoping by sharing it online, you will save some of the time and effort I have wasted.
In keeping with my usual, this recipe is a slightly adapted variation of one posted by my friend @Theheartinkeepingup. It is fabulous! So fabulous that the whole team devoured it and asked for more. There were no leftovers! The original recipe shows this as a taco filling, but we used to make bowls filled with meat, rice, and beans and they were delicious! Without question, this is the easiest way to make delicious beef barbacoa!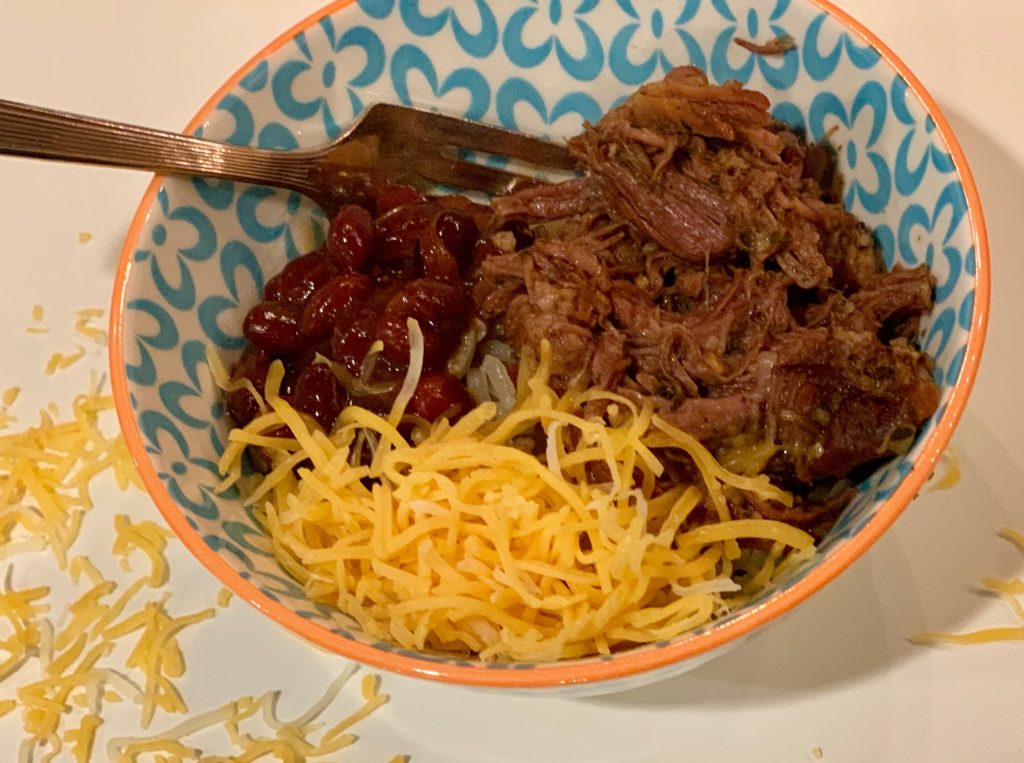 Lazy Beef Barbacoa Hacks
This recipe calls for chuck roast, which is not the most tender cut of meat. However, the long cooking time more than makes up for it. The meat was very flavorful and fell apart after it had been cooked.
To keep things as healthy and light as possible, I try to pull as much fat from the meat as possible while I am shredding it.
It's easy to get creative with the ways to serve this. Taco, burrito, enchilada, or bowl, this meat is completely flexible and would go well in any of these.
Don't forget to use a slow cooker liner for easy clean-up!
As an Amazon Associate, I earn from qualifying purchases and affiliate links.
📖 Recipe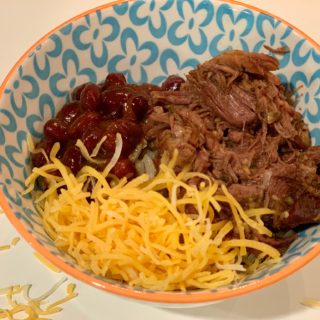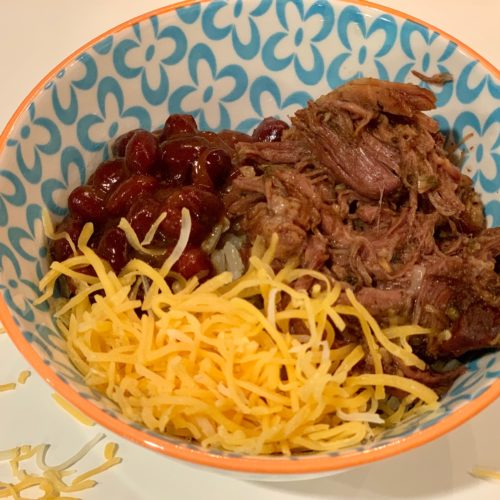 Lazy Beef Barbacoa
Easy, delicious and tender shredded beef with a great barbacoa flavor
Print
Pin
Rate
Save
Saved!
Ingredients
2

lb

roast

2

tablespoon

chopped fresh garlic

2

teaspoon

kosher salt

½

teaspoon

onion powder

¼

teaspoon

Adobo seasoning (with Pepper)

1

teaspoon

dried oregano

1

teaspoon

black pepper

½

teaspoon

crushed red pepper flakes

(more if you want it spicier)

2

bay leaves

¼

cup

orange juice

¼

cup

diet coke

(or regular if you prefer)
Instructions
Place meat in pot. I suggest using a slow cooker liner for easy clean up

Mix orange juice and Diet Coke. Pour mixture over meat.

Cover and cook on low for 10-12 hours.

Remove meat from pan and shred. I generally just use two forks for this process although a potato masher or hand held mixer would do that just as well.

Returned shredded beef to pot to mix with juices and flavoring before serving.
Nutrition
Calories:
193
kcal
|
Carbohydrates:
3
g
|
Protein:
33
g
|
Fat:
5
g
|
Saturated Fat:
2
g
|
Polyunsaturated Fat:
1
g
|
Monounsaturated Fat:
2
g
|
Cholesterol:
86
mg
|
Sodium:
3055
mg
|
Potassium:
471
mg
|
Fiber:
1
g
|
Sugar:
1
g
|
Vitamin A:
80
IU
|
Vitamin C:
74
mg
|
Calcium:
438
mg
|
Iron:
3
mg
Check out my latest on Instagram