Jump to Recipe
Slow cooker parmesan chicken casserole is an easy and delicious meal that you will want to make on repeat. Breaded chicken tenders cooked together with pasta, sauce and cheese make for some homemade meal magic.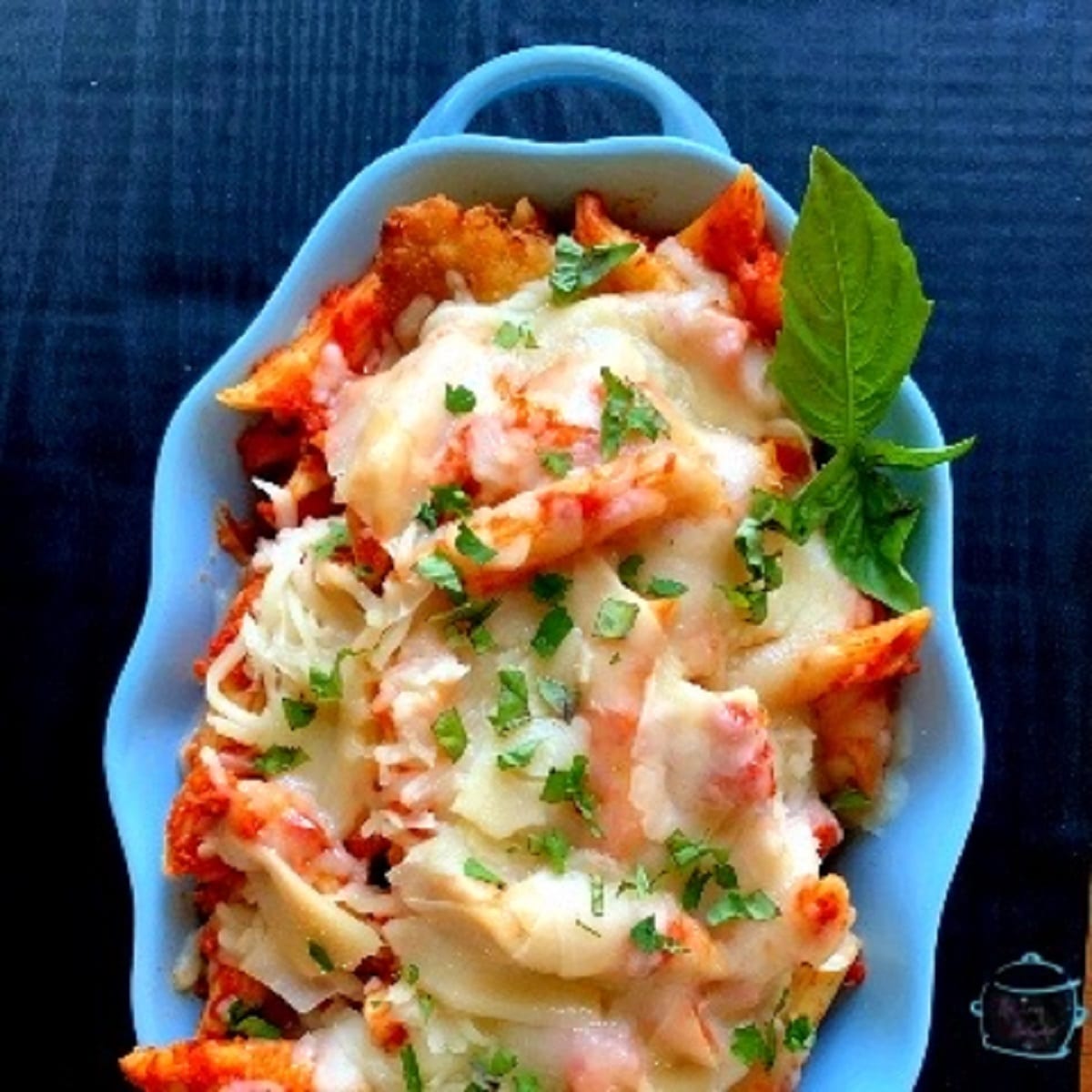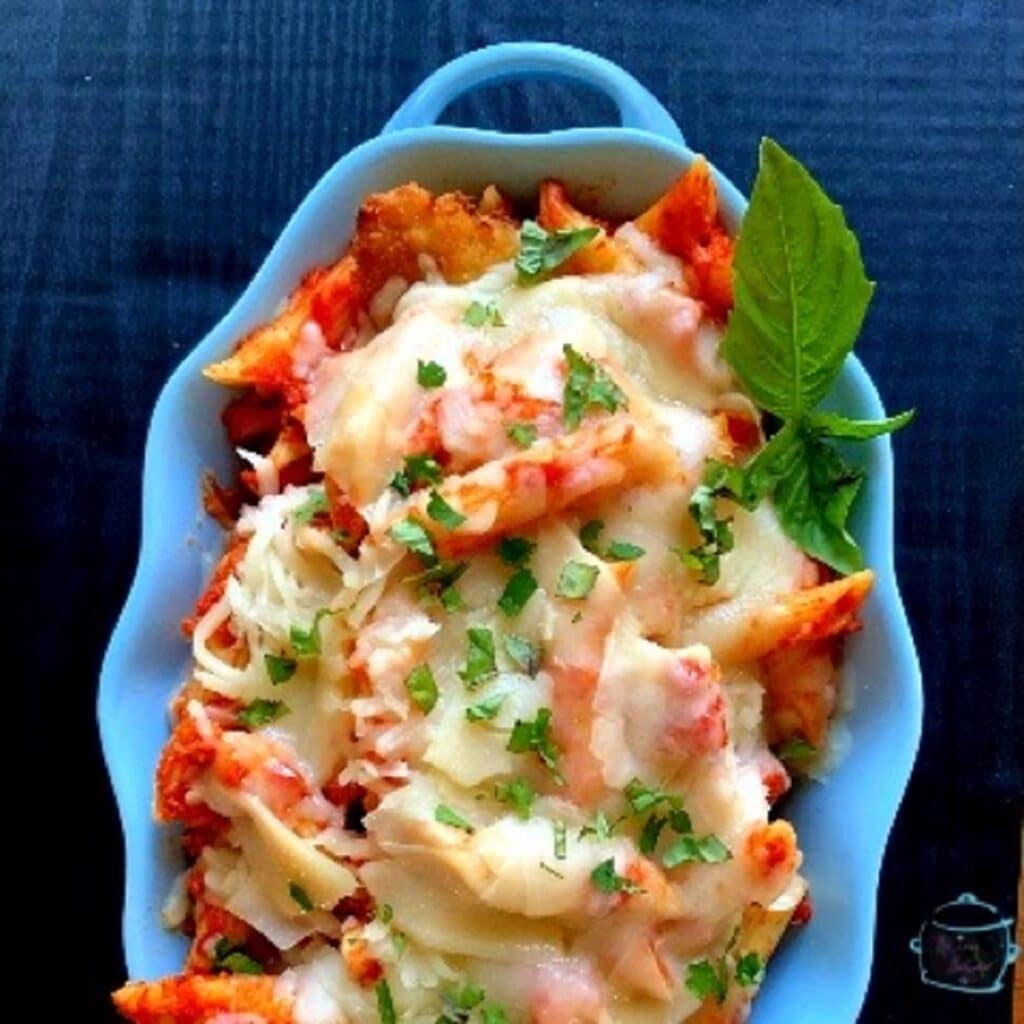 Jump to:
Chicken Parmesan is just plain delicious, especially when served with its classic pairing partner: pasta! So, why not make it all together in the same pot? This dish lets you cook the chicken right in your slow cooker, add pasta and you have a full one dish meal that everyone will love!
🍗Ingredients
To make the delicious slow cooker parmesan chicken recipe you will need:
chicken tenders
eggs
panko crumbs
grated parmesan cheese
shredded mozzarella
salt and pepper (to taste)
penne pasta
optional: shaved parmesan cheese and fresh basil for garnish
exact quantities found here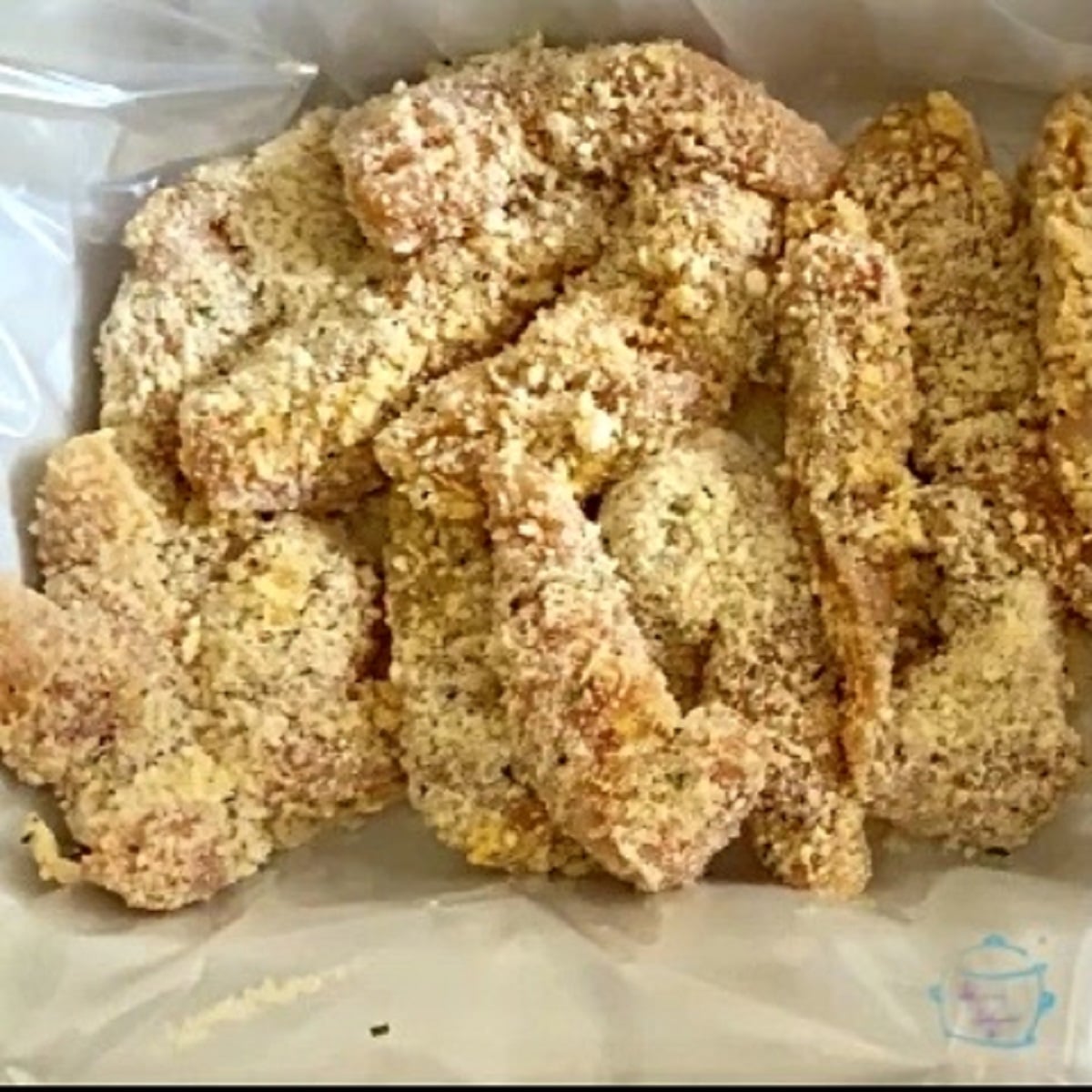 For easier clean up, a liner is alway a great place to start. You can use a slow cooker liner designed specifically for this purpose. Or, if you prefer, parchment paper works very well as a liner with this recipe. If you would rather not use a liner at all, start by spraying the inside of your slow cooker insert with a non-stick cooking spray.
🥣How to make this dish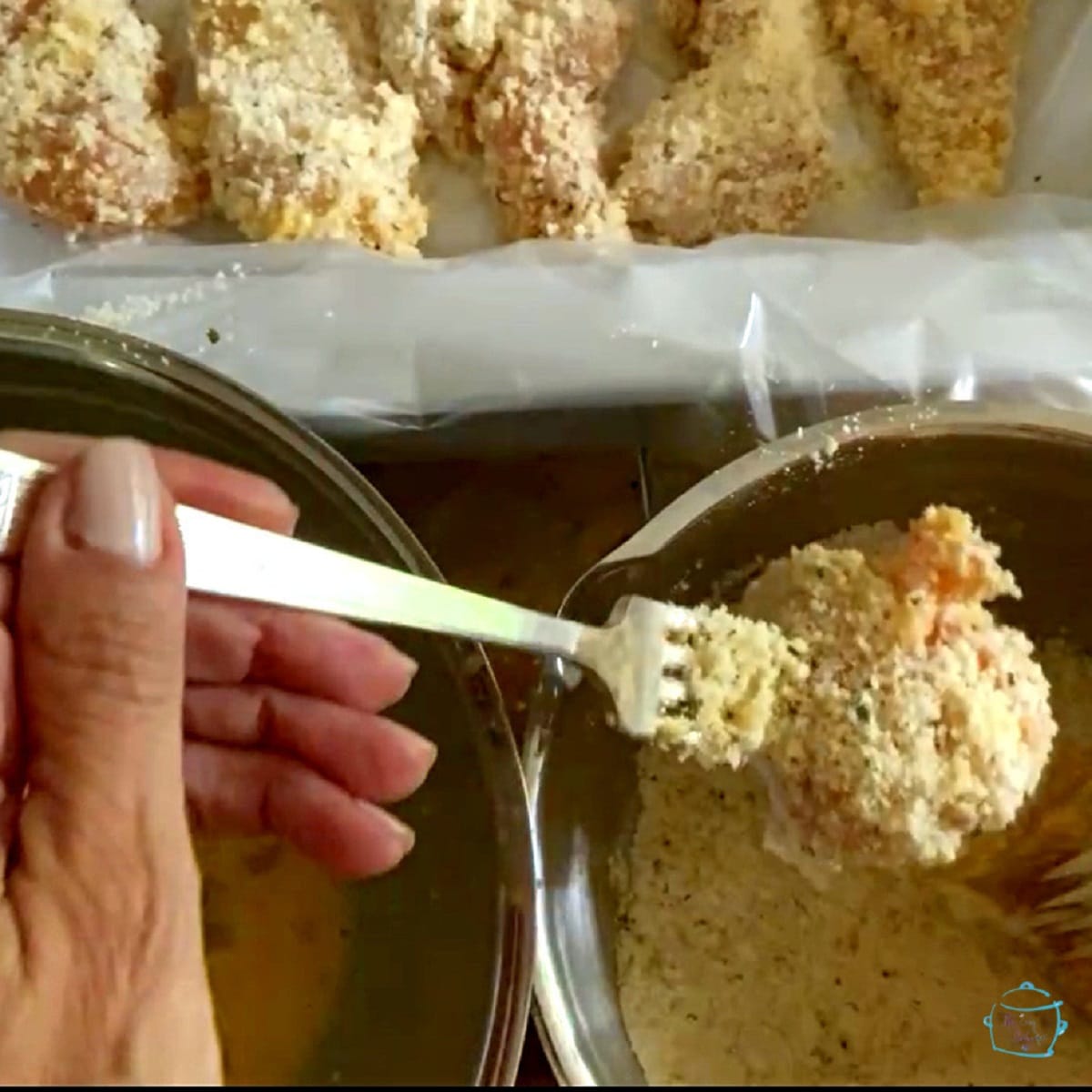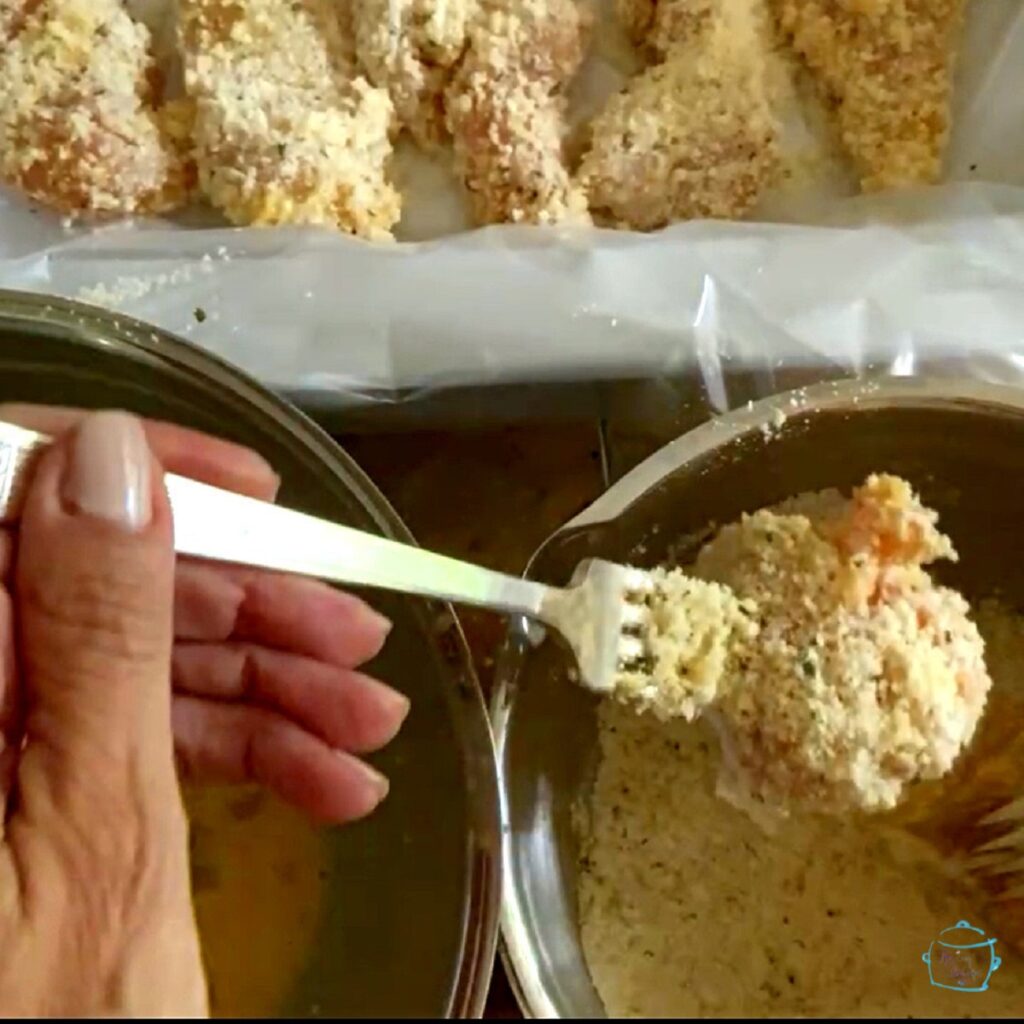 Next you will need two bowls. In bowl number one, mix the bread crumbs and grated parmesan cheese. In bowl number two, beat two raw eggs. Take a few chicken tenders and place then in the egg bowl, and make sure they are fully coated with egg. Remove each tender individually with a fork and place it into the bread crumb/cheese bowl. Toss each tender around until fully breaded on all sides and move to the bottom of the slow cooker.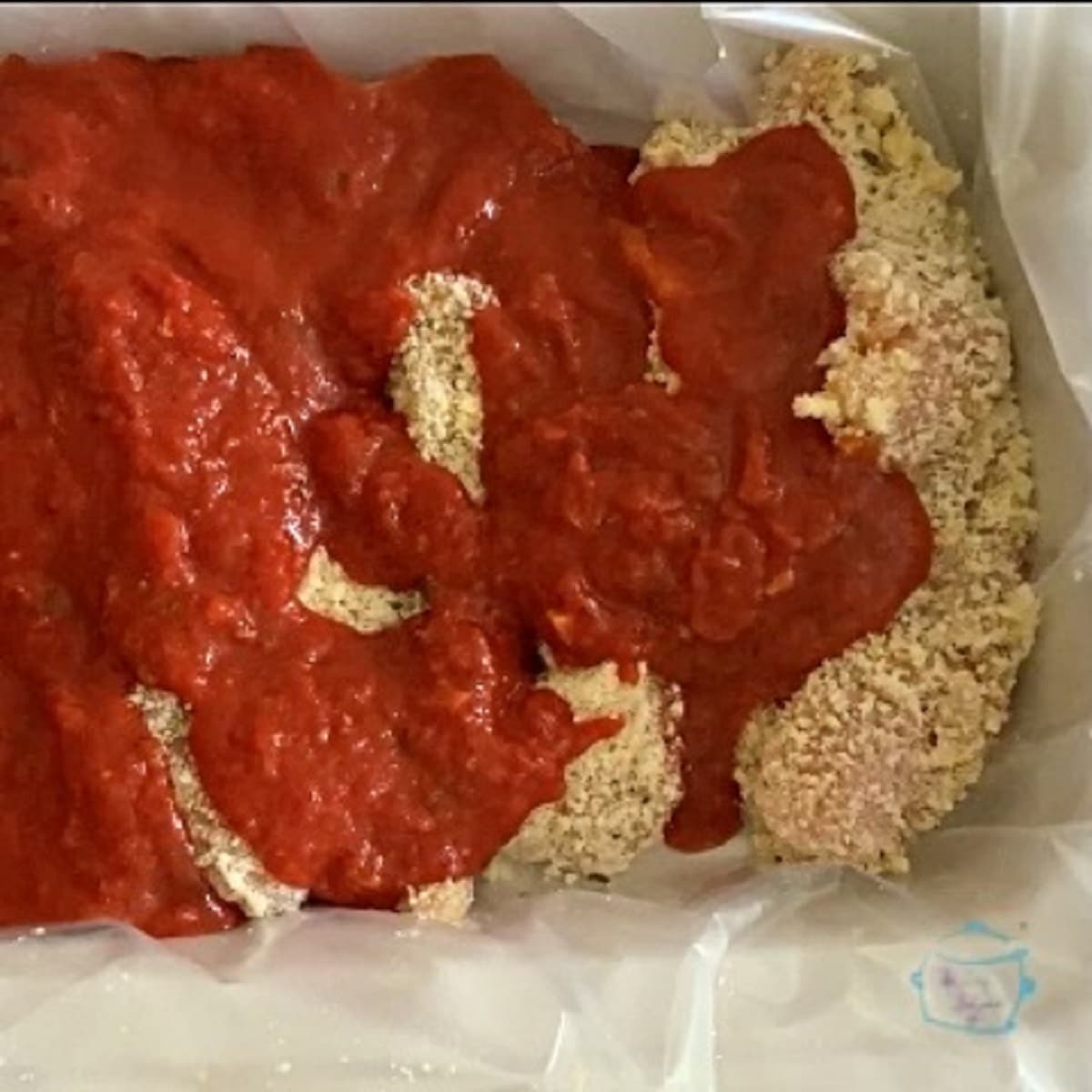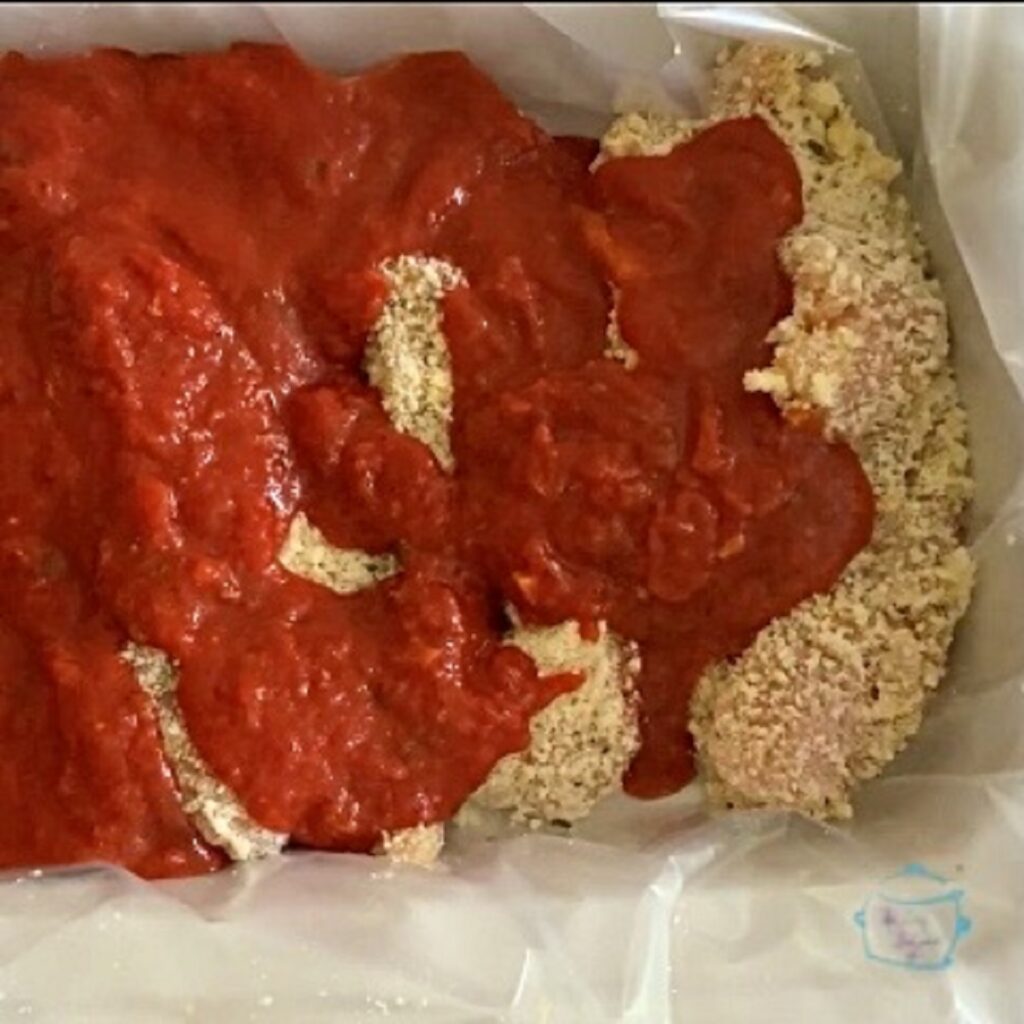 When all breaded chicken is in the slow cooker, sprinkle half of the shredded mozzarella cheese on top and then pour in all the sauce. Chicken should be fully covered with sauce. Place lid on top of slow cooker and cook on low for 4 - 6 hours. The best way to confirm when chicken is ready is by using a meat thermometer. Chicken is safe to eat when it reaches an internal temperature of 165ºF. Each crockpot is different, but my chicken tenders are usually done in a about 4 hours.
While chicken is cooking (or beforehand while you are meal prepping), cook pasta according to al dente instructions on package.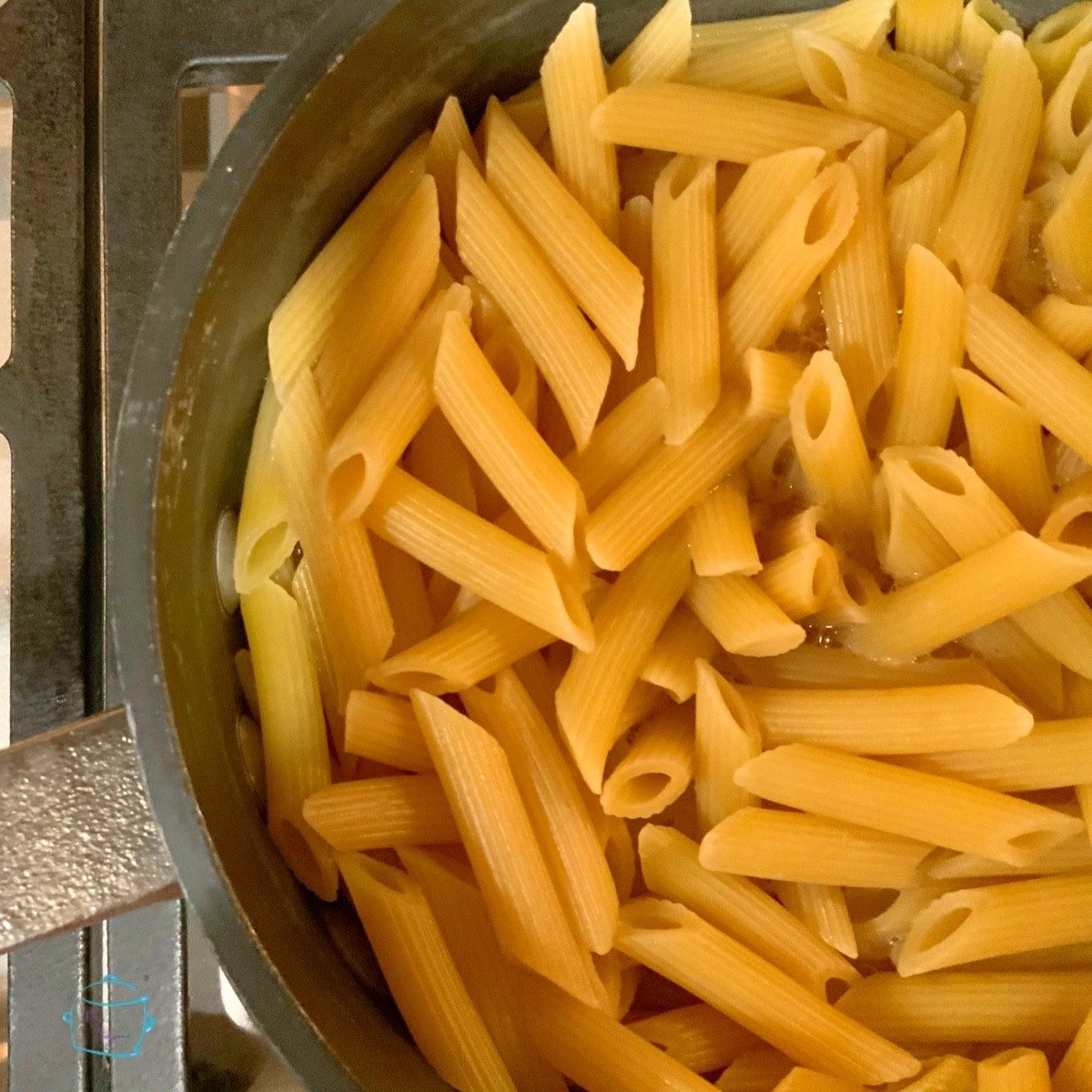 Once you have confirmed that chicken is fully cooked, add in al dente pasta and stir to combine. Do not overstir - you want to avoid dislodging too much of the breading from the chicken. Top with remaining mozzarella cheese and cover again. Cook for another 30-40 minutes until all cheese on top has melted. Turn to warm until ready to serve and enjoy!
Storing leftovers
Chicken parm and pasta bake makes for delicious leftovers. This is a great one to send to work or school for lunch as it is yummy both hot and cold. Storing leftovers in meal sized containers makes future servings even easier. This dish stores well in the refrigerator for 4-5 days. You can also freeze leftovers for up to 4 months.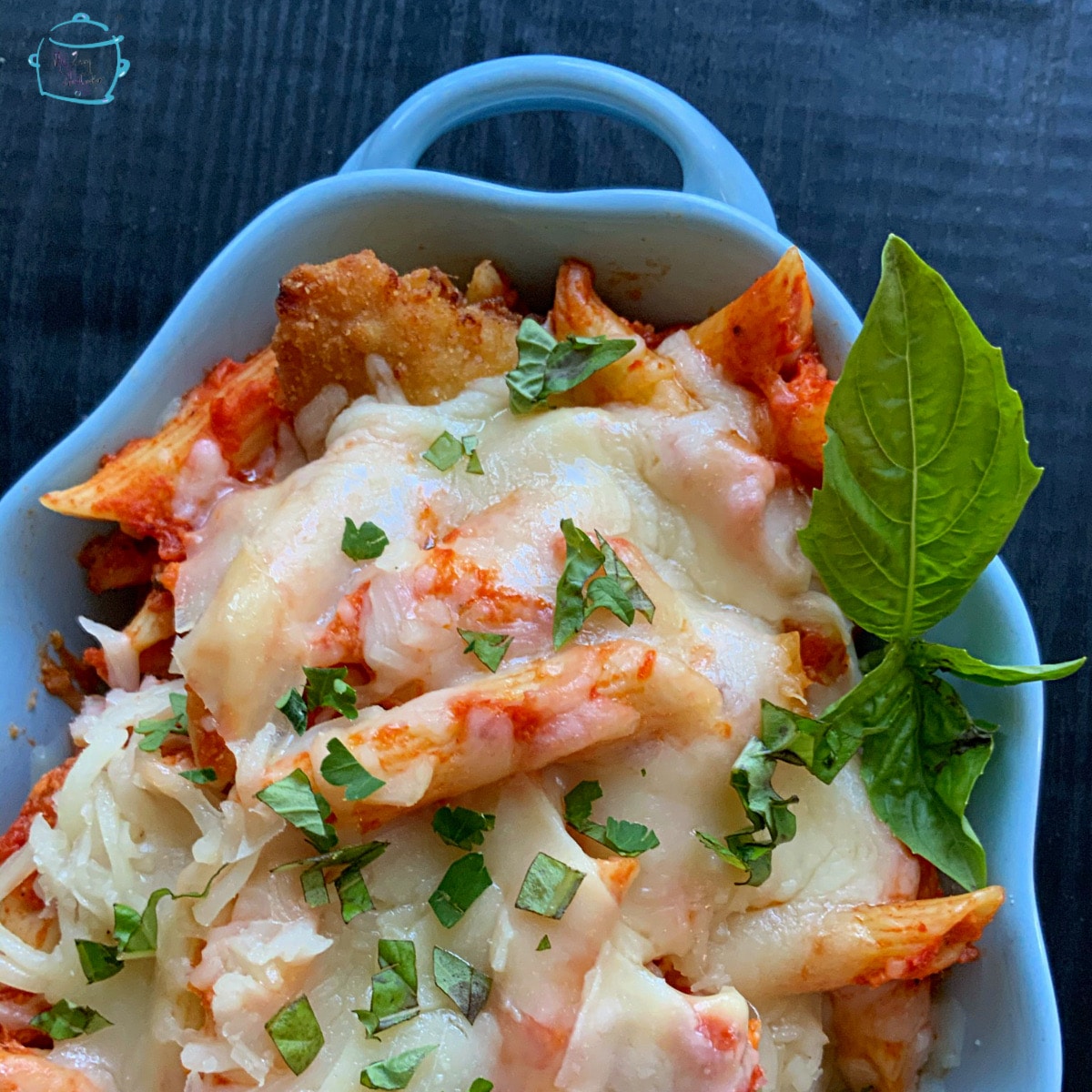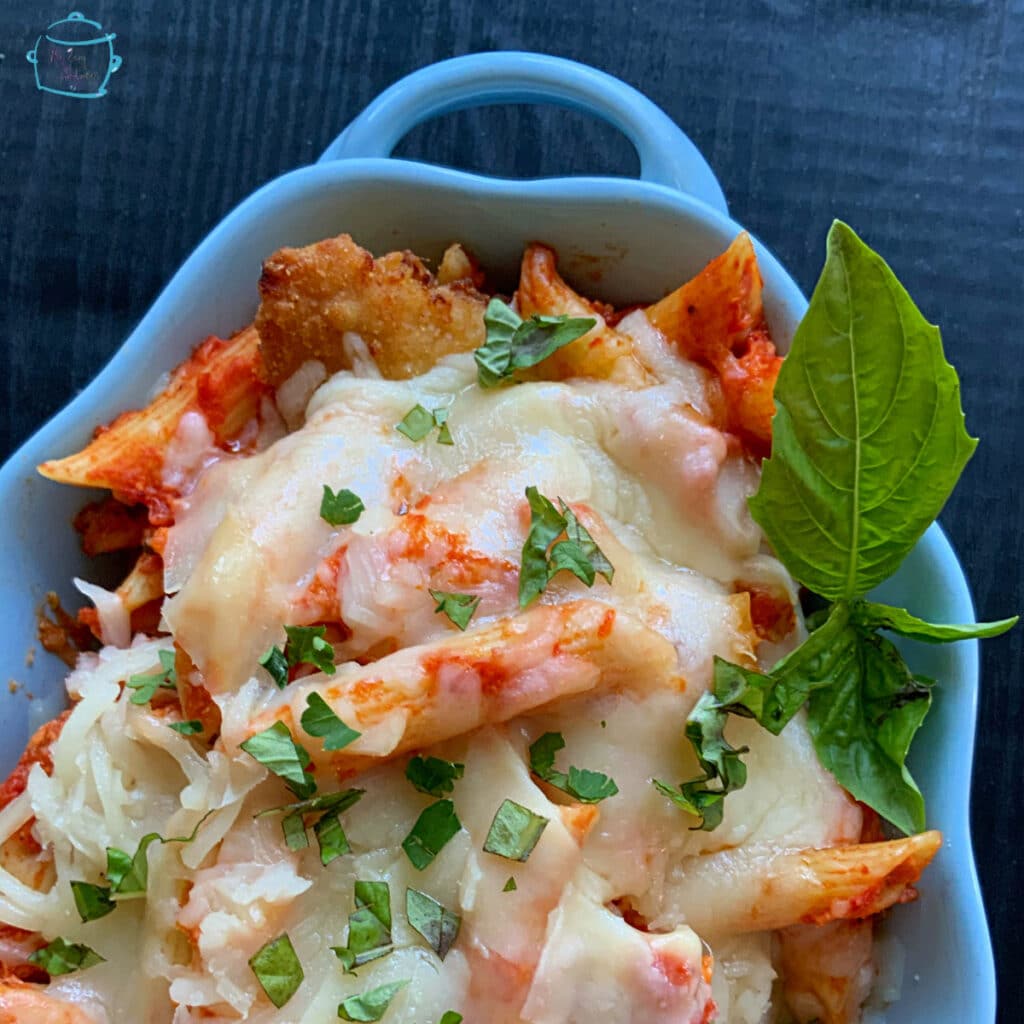 🍽Serving ideas
Baked chicken parmesan and pasta is practically a full meal on its own. The only thing missing is a vegetable. This dish goes particularly well with Caesar salad. My two personal favorite side dishes: mashed cauliflower and zucchini & squash parmesan. Garlic bread is also another wonderful pairing.
😉Hints & hacks
This dish is very easy to make, but if you are pressed for prep time and want to make it even easier, you can purchase chicken tenders that are already breaded. Just make sure the chicken is NOT cooked. Many already-breaded chicken tenders are fully cooked prior to packaging.
I love to use homemade red sauce, but store bought jars of sauce work just as well.
Want to make this dish look just a little bit more gourmet? Top with shaved parmesan cheese to melt along with the mozzarella. Just before serving, sprinkle with some freshly chopped basil.
I always recommend the use of a slow cooker liner. Of course, this is an optional step. I purchase my liners in bulk for a less expensive per-piece price. Here are the liners I buy.
In the market for a new slow cooker? Here is the one I am currently lusting after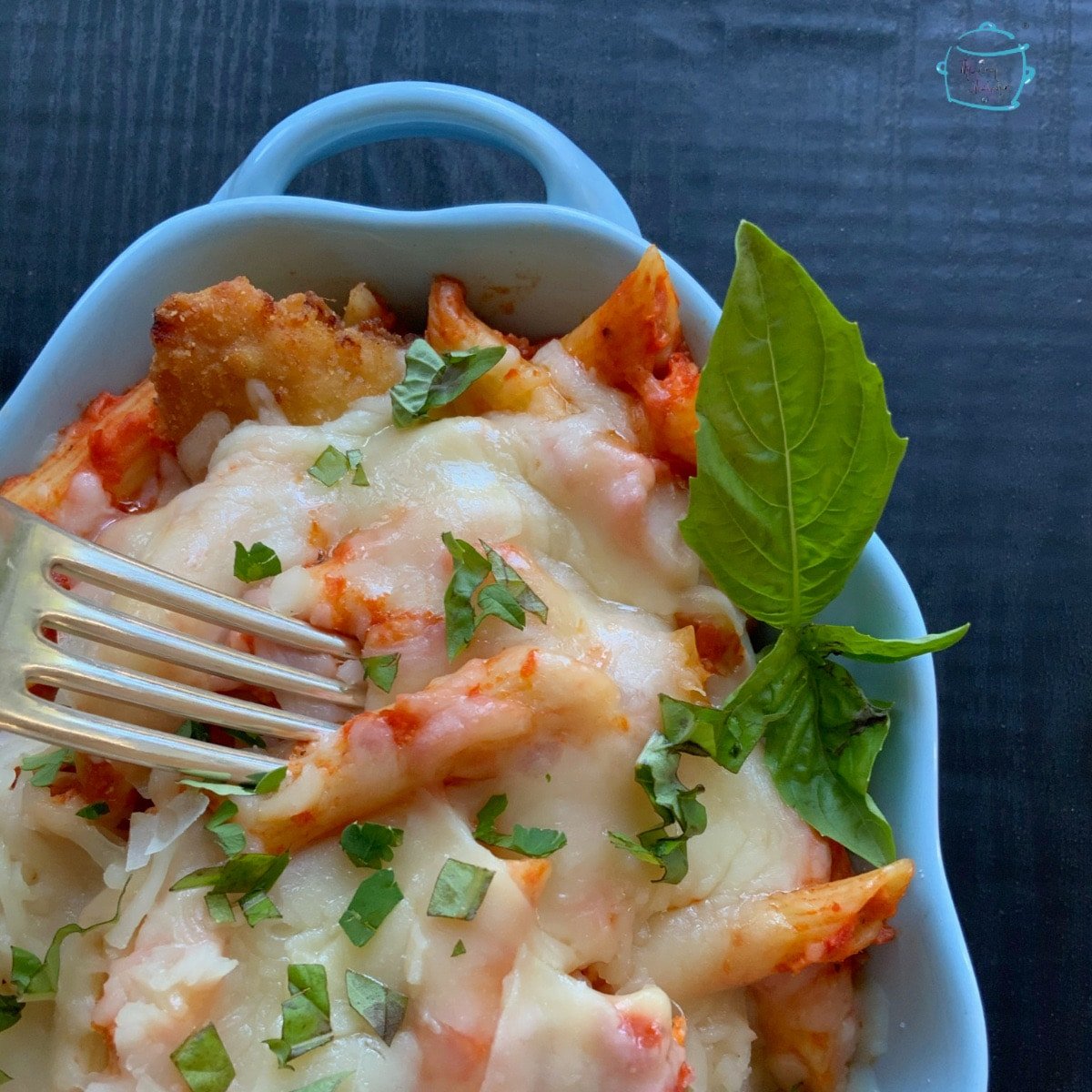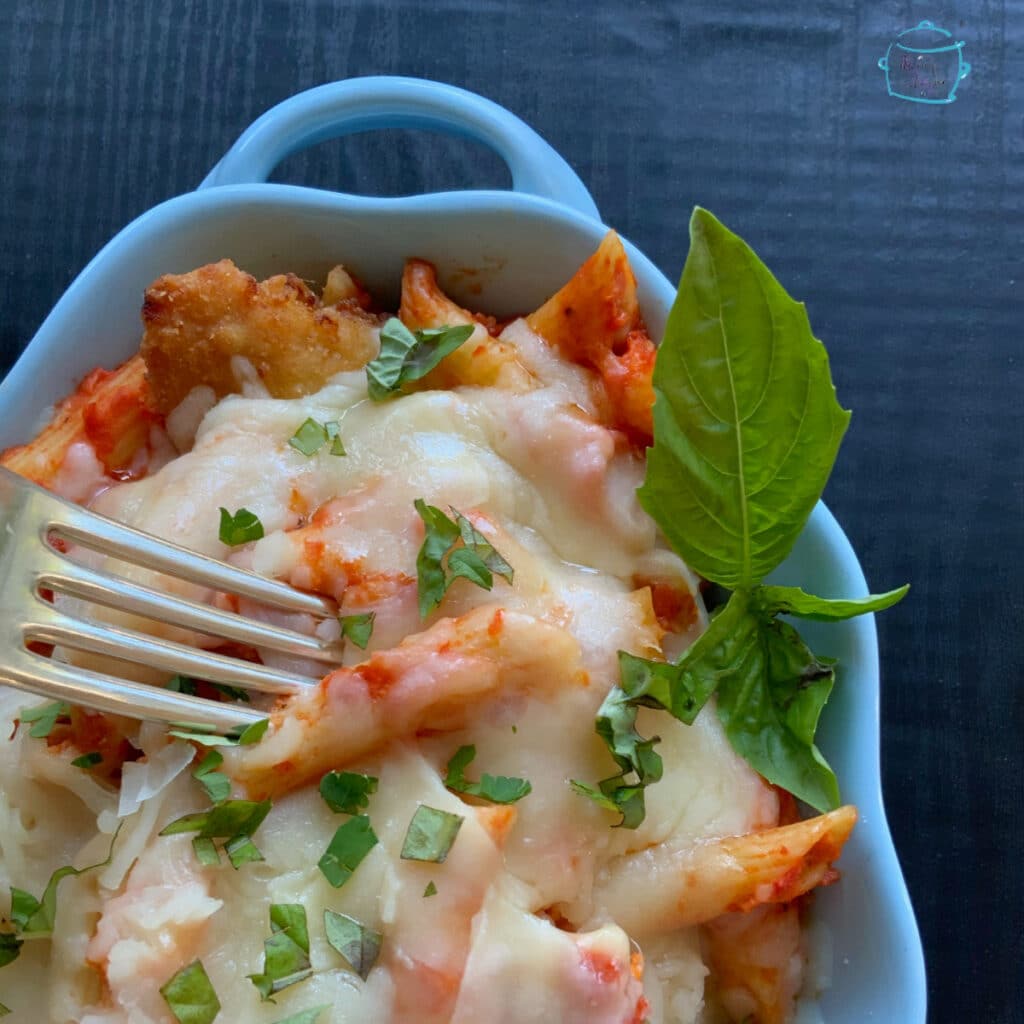 ❓Frequently asked questions
Does that pasta have to be cooked separately?
No, actually, It doesn't. Pasta can cook right in your slow cooker. To cook pasta in your slow cooker, add an extra jar (or about 3 cups) of sauce to your crockpot when you add your chicken. About 30 - 40 minutes prior to your planned serving time, add in the uncooked pasta and stir gently to mix. The pasta will absorb the liquid from the extra sauce as it cooks. Be sure to monitor your dish carefully if you choose to cook it this way. Pasta can go from cooked to mushy very quickly. You will want to serve your dish as soon as the pasta is ready. I find that leftovers from pasta made this way don't store quite as well. They tend to get musier and break apart more easily.
Is it safe to cook raw chicken in a crockpot?
Yes! Raw chicken can be safely cooked in a slow cooker. Again, the best way to confirm it is safe to eat is to use a meat thermometer to make sure the internal temperature of the chicken is at least 165ºF.
What is the best way to heat up leftovers?
Reheating this dish has always worked best for us right in the microwave. It is important to keep an eye on your dish during reheating to make sure you don't overdo it. Chicken that is over cooked in a microwave can be rubbery.
More crockpot chicken dishes
📖 Recipe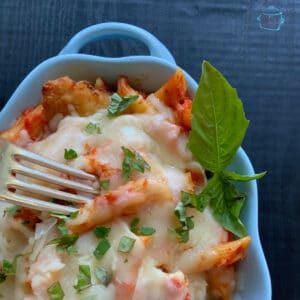 Lazy Slow Cooker Parmesan Chicken Casserole
This delicious recipe made with breaded chicken tenders, red sauce, pasta and lots of cheese is a must-make dish! It is easy to assemble and will be loved by all. Picky eater approved!
Print
Pin
Rate
Save
Saved!
Equipment
measuring cups

2 mixing bowls

mixing spoons
Ingredients
2

lb

chicken tenders

2

eggs

beaten

¾

cup

panko crumbs

¾

cup

grated parmesan cheese

1½

cups

shredded mozzarella cheese

divided

6

cups

marinara sauce

salt and pepper to taste

1

16 oz box

penne pasta

cooked according to al dente instructions.

Optional: shaved parmesan cheese and freshly chopped basil
Instructions
mix panko crumbs and grated parmesan cheese together and set aside

beat 2 eggs together in a separate bowl.

use a fork to dip each chicken finger, one at a time, in the egg and then into the crumb/cheese mixture. Make sure each tender is fully coated with the breading mixture and then place into the slow cooker

cover breaded chicken with half of the mozzarella cheese and all of the sauce.

place lid on crockpot and cook on low for 4-6 hours or until chicken reaches an internal temperature of 165°

Prepare pasta according to al dente directions on packaging

once chicken is cooked through, add pasta in to slow cooker and stir gently to combine. Do not over stir or breading will come away from the chicken and make the sauce gummy.

top mixture with remaining shredded mozzarella, cover and cook for another 30-45 minutes until all ingredients are cooked fully through and cheese is melted.
Nutrition
Check out our latest on Instagram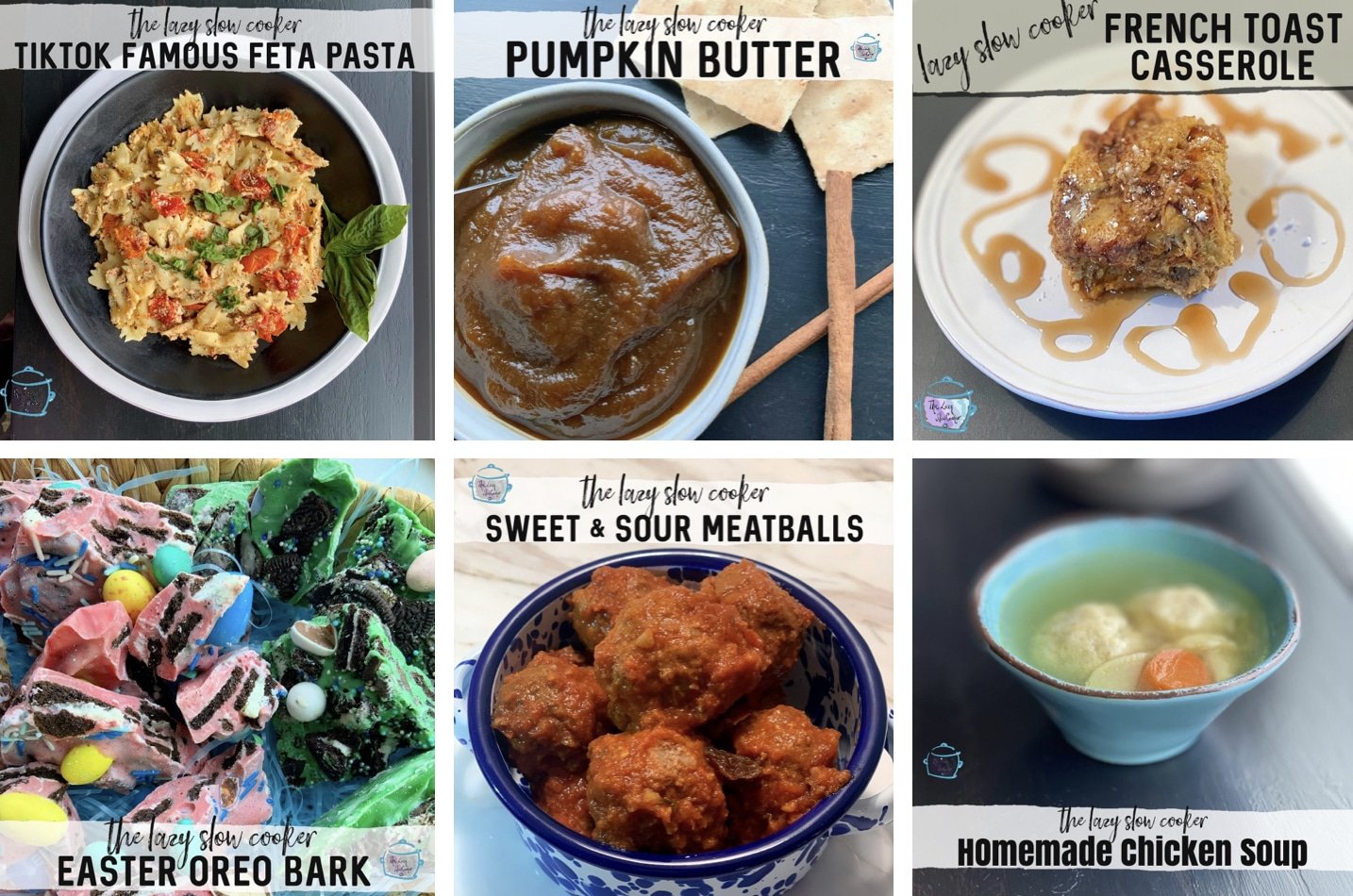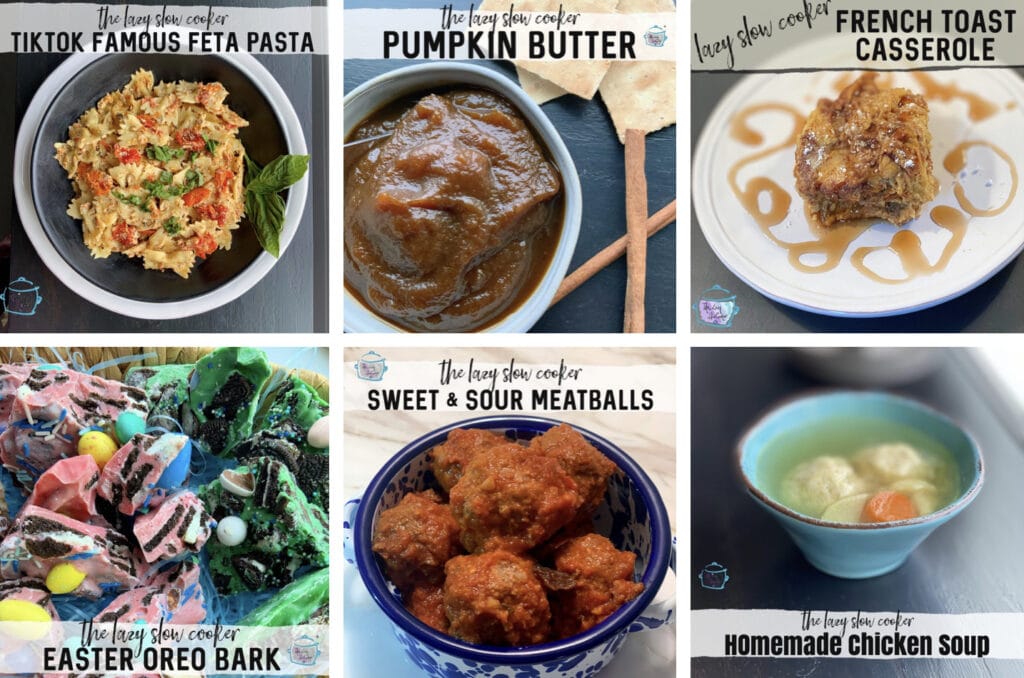 Have you tried this recipe? We would love to hear your thought in the comment section below! 💕