Jump to Recipe
A slow cooker hot dog pull-apart is a fun and easy crockpot creation that will be the life of the party anywhere you take it. It is the perfect appetizer or snack for game day, a birthday party, picnic or other fun gathering.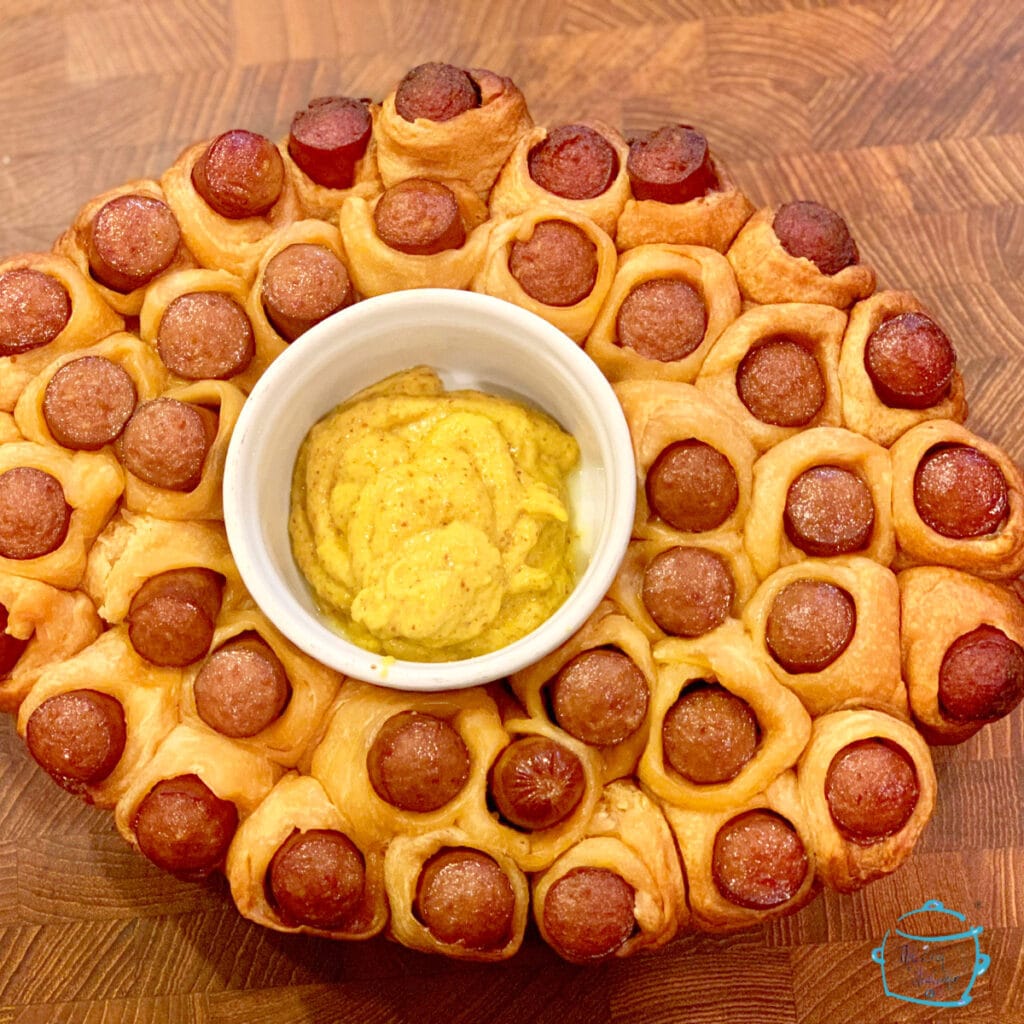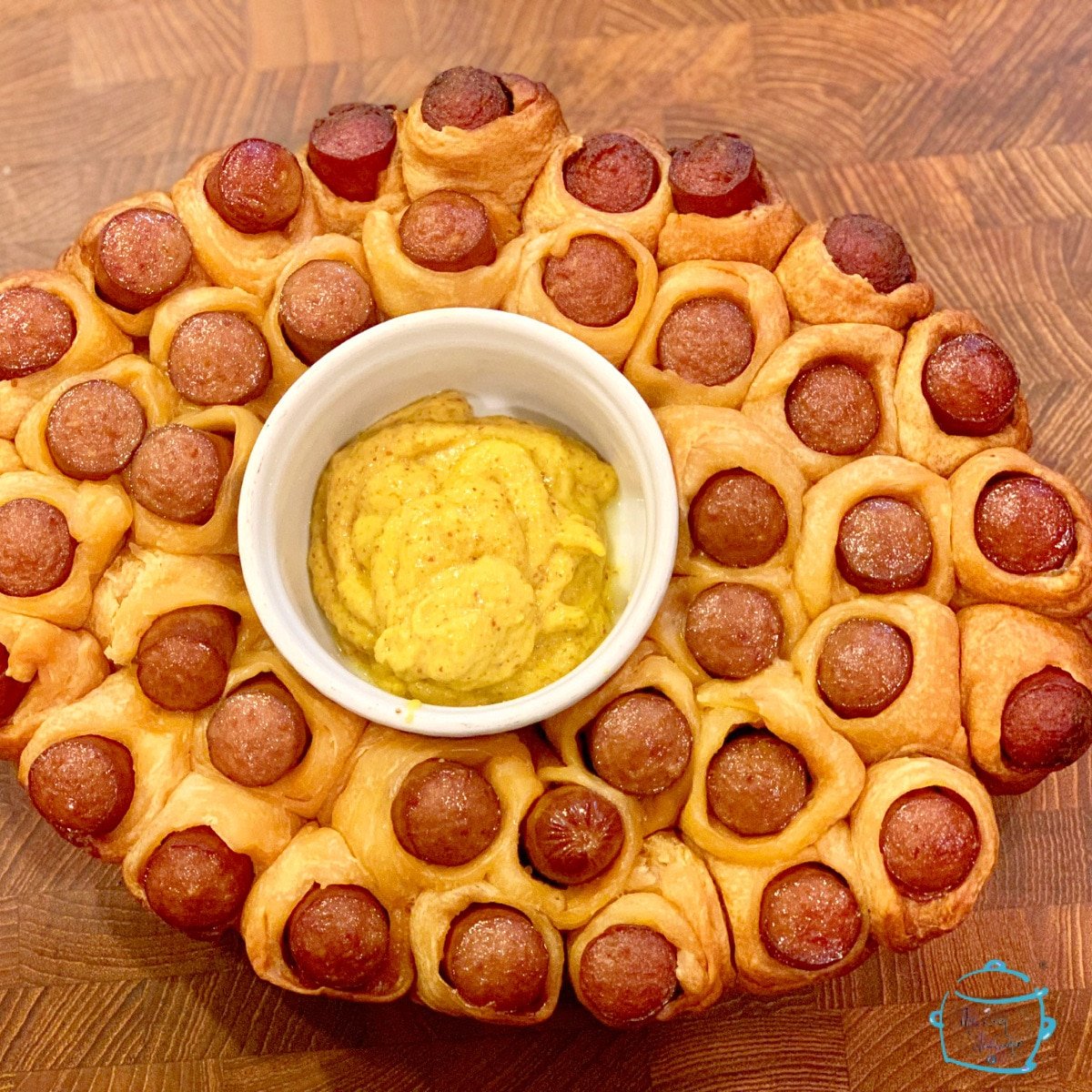 This recipe was made specifically for all of you out there who have pretty boring, pre-conceived notions of what a slow cooker can do. Yes, it makes great stews and soups. Of course, it can make a tender and delicious roast. But, it also has a much more fun side.
This hot dog pull-apart is fun to make and even more fun to eat! It is a great active recipe to make with kids. It is also a really cool looking appetizer that will be devoured in mere seconds.
Jump to:
📝Shopping List
To make this fun dish, you will need:
🥣Assembly
Prepare your slow cooker
Start by lining your slow cooker with parchment paper. This can be done by either using one large piece or two smaller pieces that are placed in the slow cooker in a + shape.
Either way, make sure that the parchment paper comes up higher than the sides of your slow cooker. This will allow for easy removal of the finished product from your crockpot.
Place an oven-safe ramekin in the middle of your slow cooker. This will both secure the parchment paper and help with cooking the dish evenly as the empty ramekin will transfer some extra heat to the center of the dish.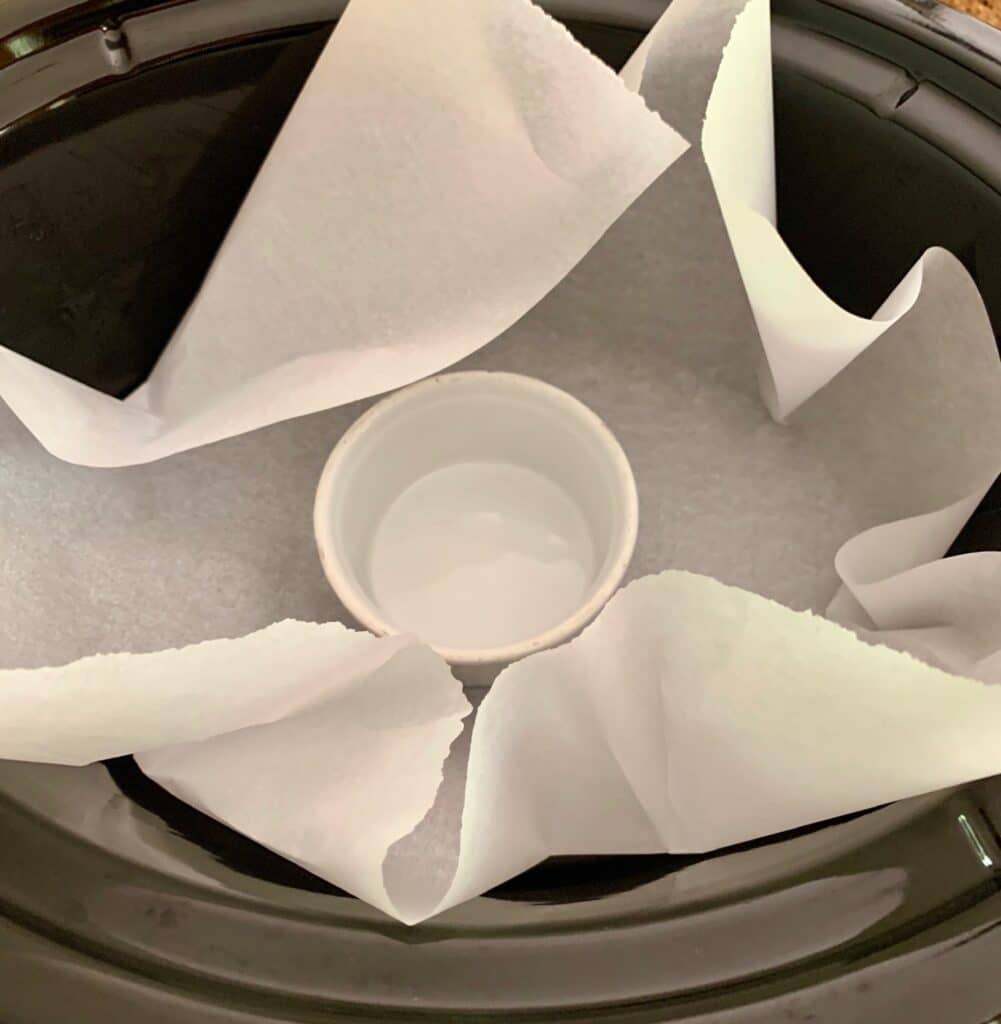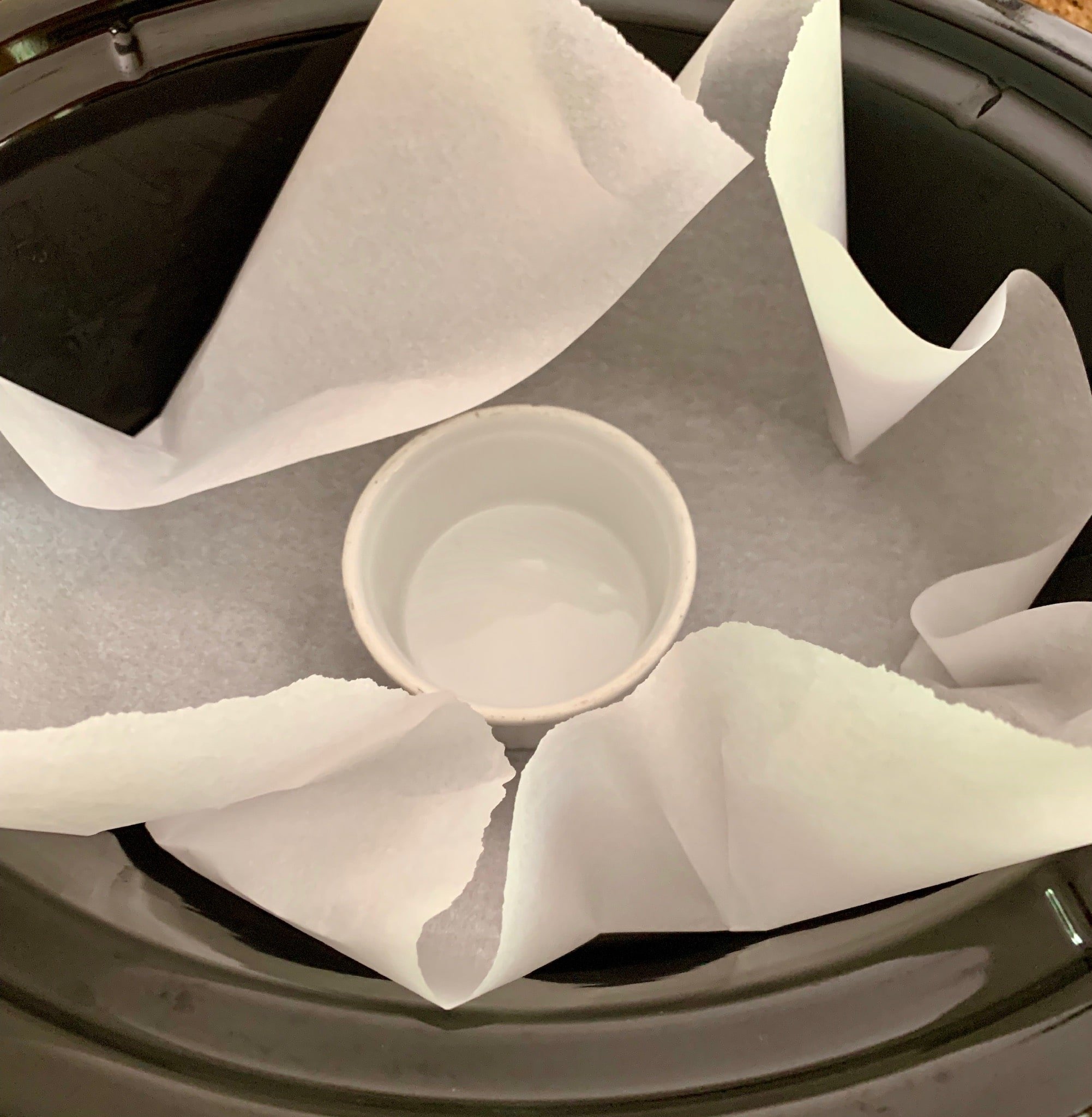 Prepare hot dogs
The most time-consuming part of this recipe is wrapping up the hot dogs. However, it can be a fun process and it is a great one to do with kids. Start by cutting uncooked hot dogs into thirds.
Next, unroll crescent rolls and separate the dough along the perforations provided. Layout the dough for each individual roll and cut it into smaller triangles. You should be able to get 5-6 triangles out of each individual crescent roll.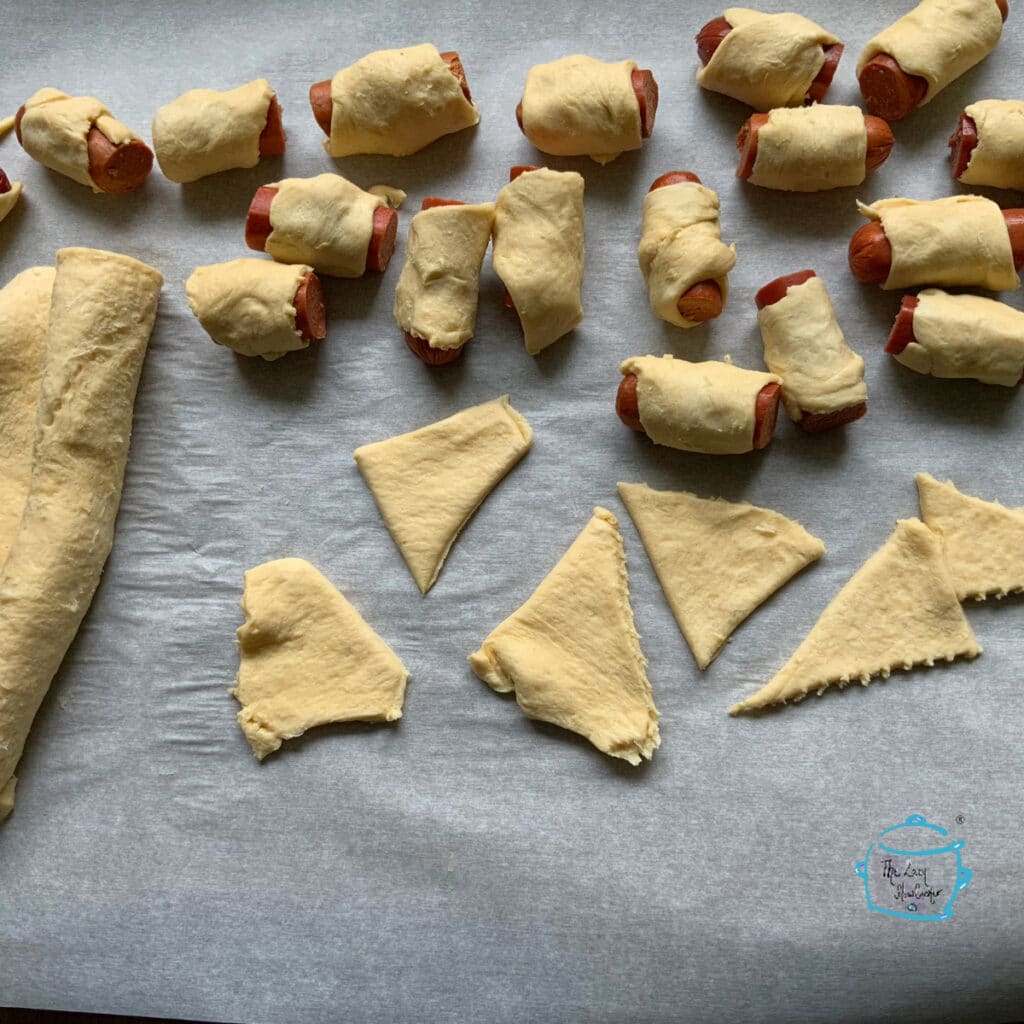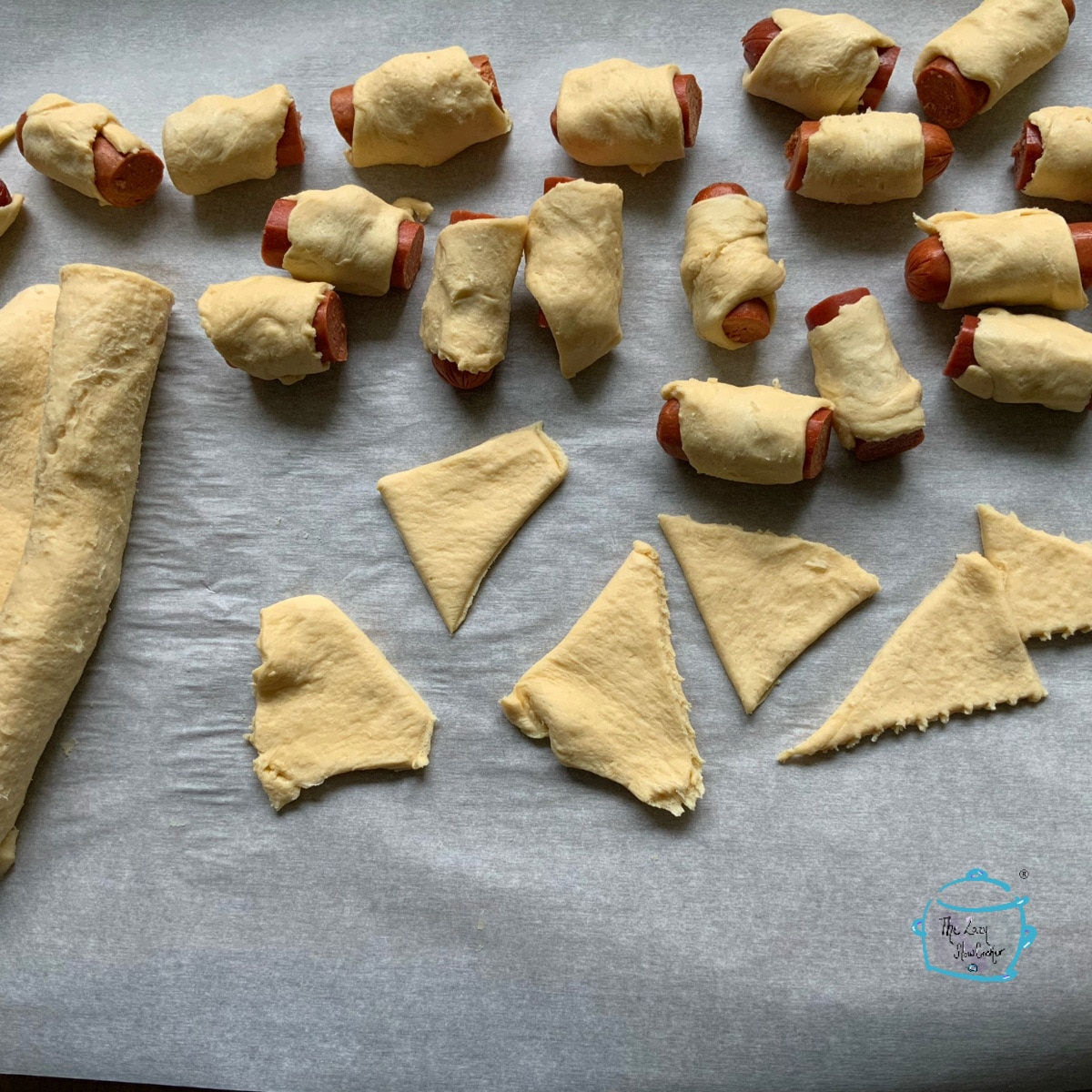 Next, take each piece of cut hot dog and roll it up in its own piece of crescent roll. This does not need to be done neatly or in any specific way, it just needs to wrap all the way around the diameter. Feel free to stretch the dough a little bit to fit all the way around.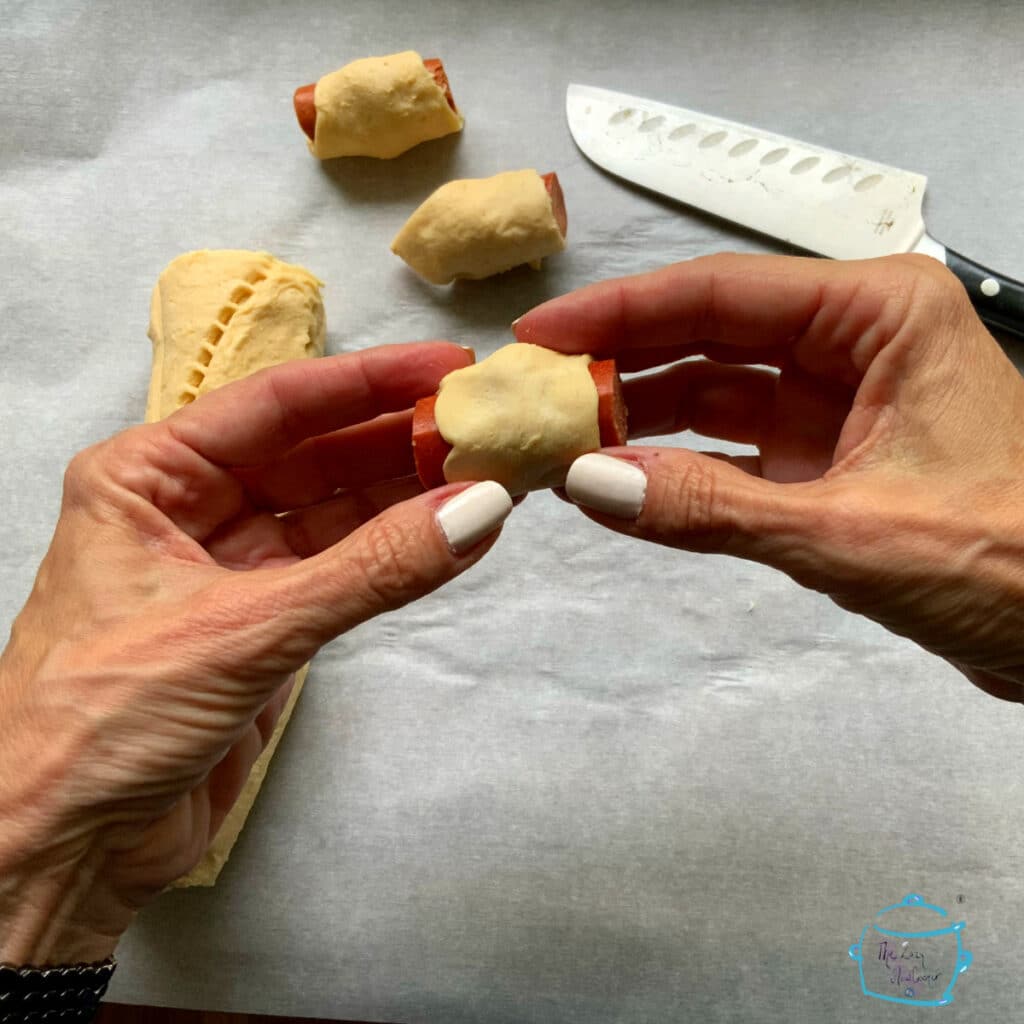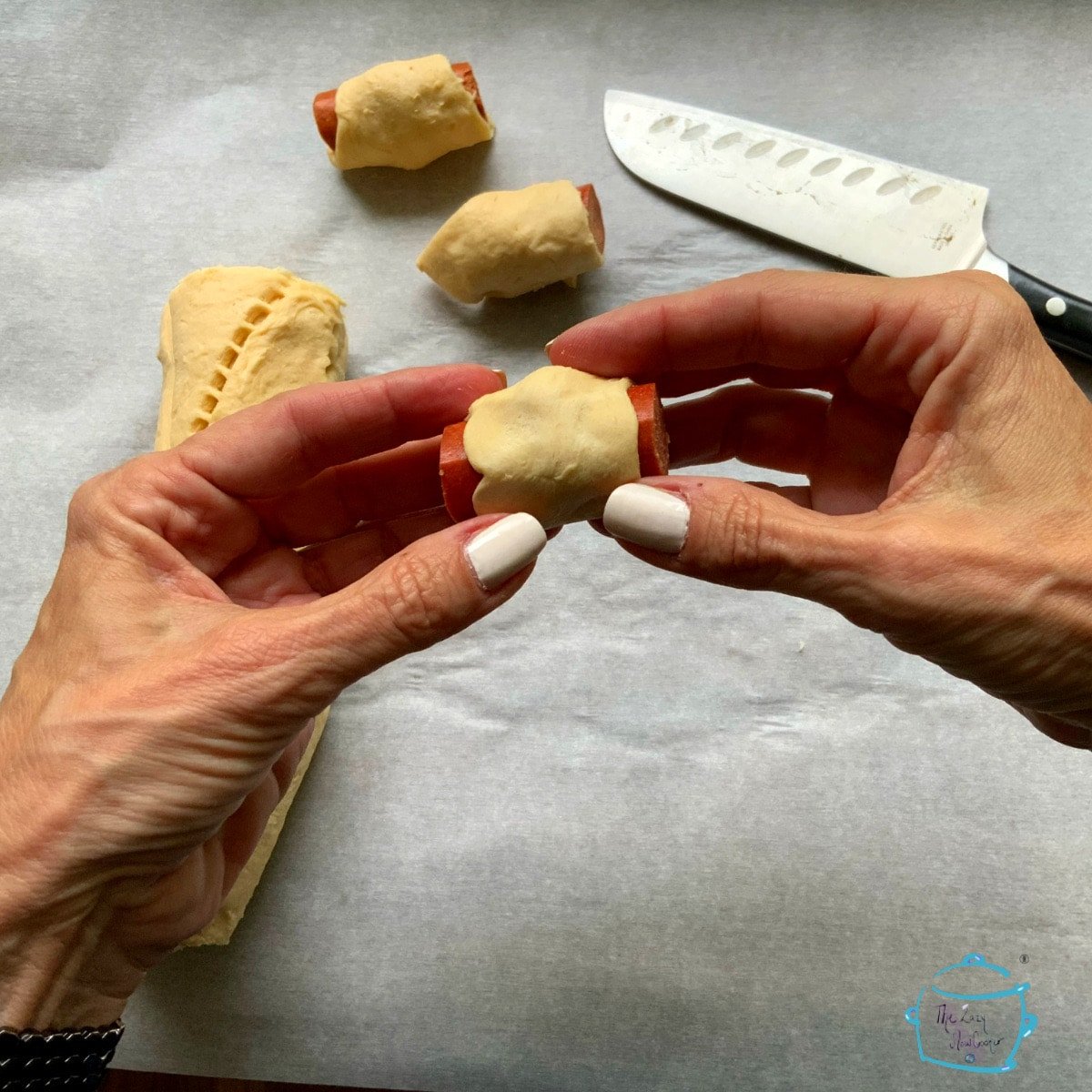 The final step is to place the wrapped dogs into the slow cooker. Start by putting them around the ramekin and working your way out. Place the wrapped dogs next to each other, but do not squash them against each other as the dough will need some room to expand a little as it cooks.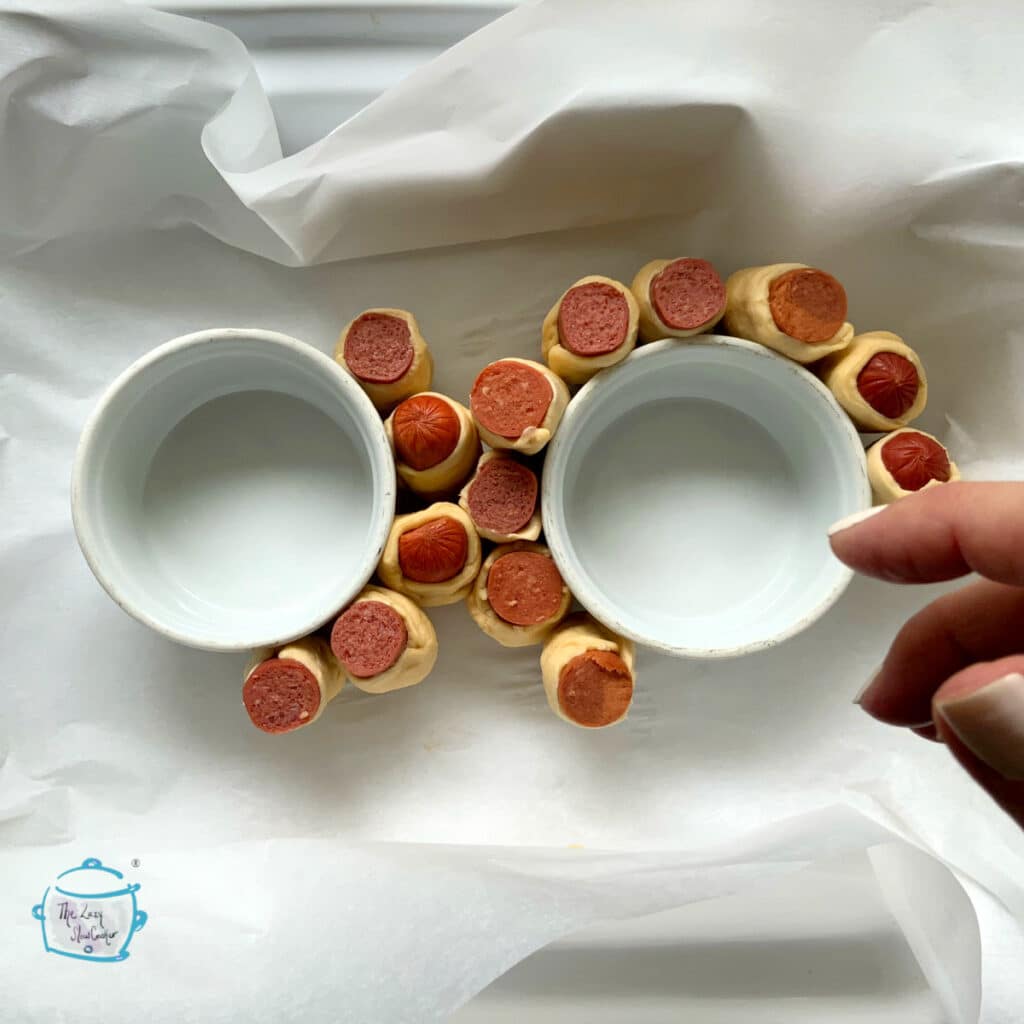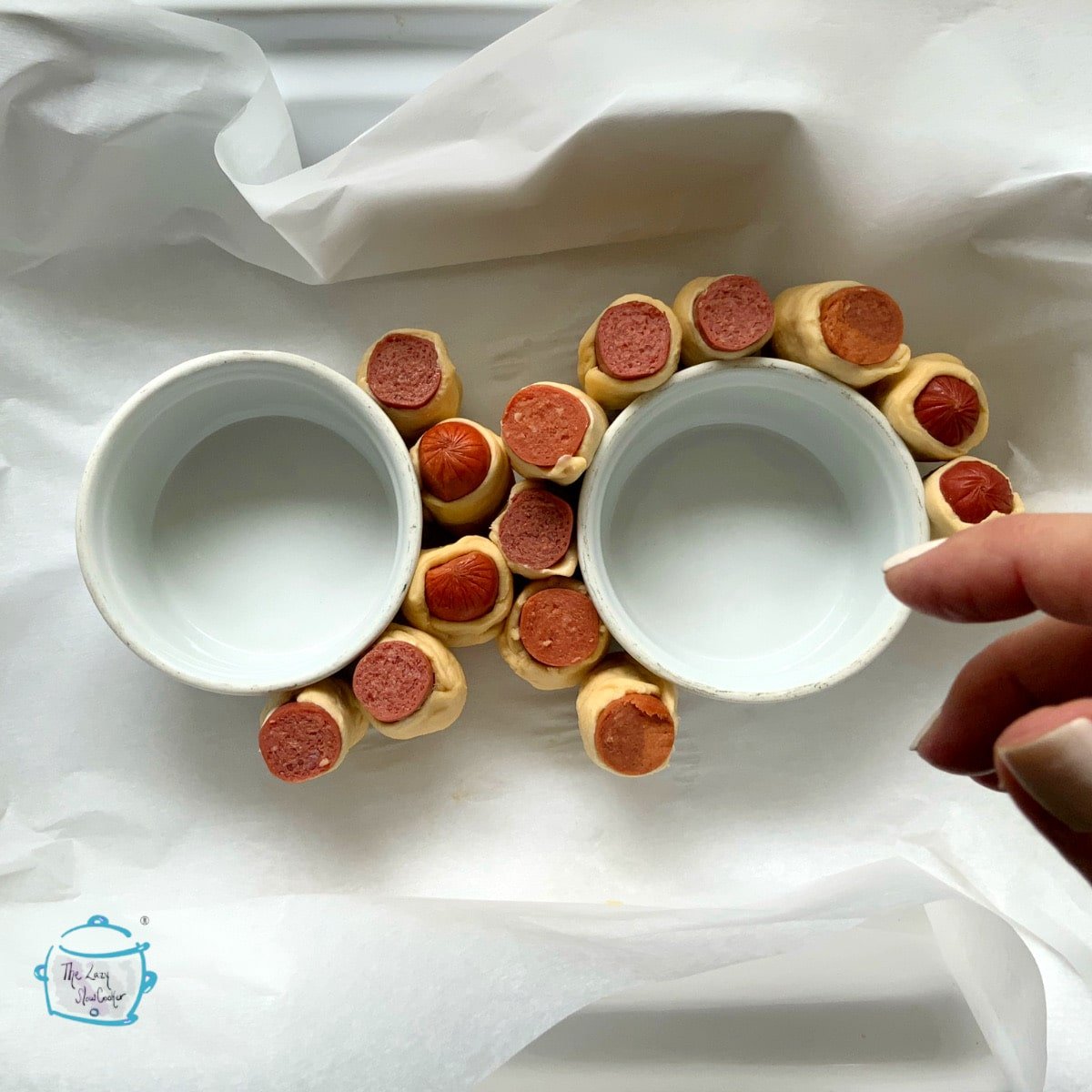 Cooking
Cooking this dish can vary a bit different in different slow cookers. In general, you will cover and cook on high for 2-4 hours. If you have a slow cooker that often brings other recipes to a boil, you will want to start out cooking this on low and check on it after an hour or so.
Slow cookers that run exceptionally hot can cause this dish to burn on the outside before the inside is finished cooking. On average, this dish will be finished in 3-3.5 hours.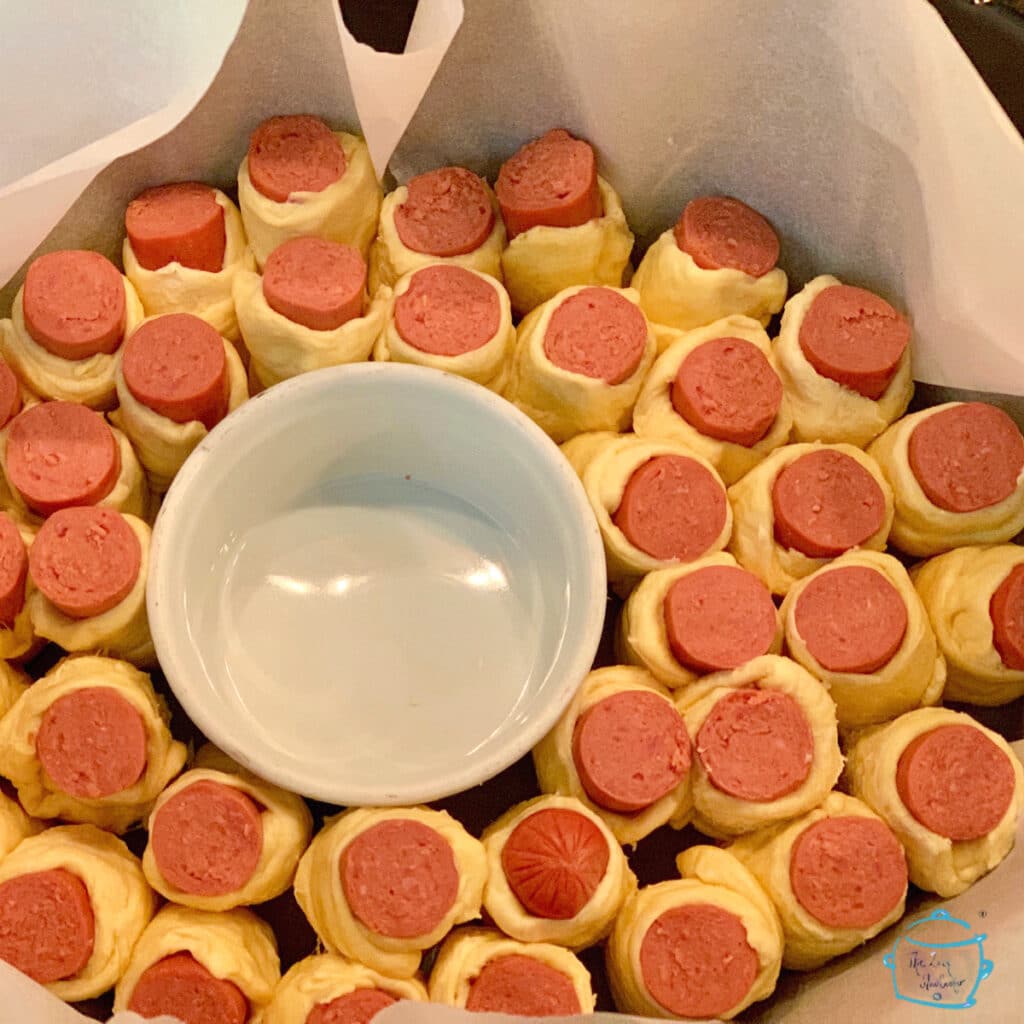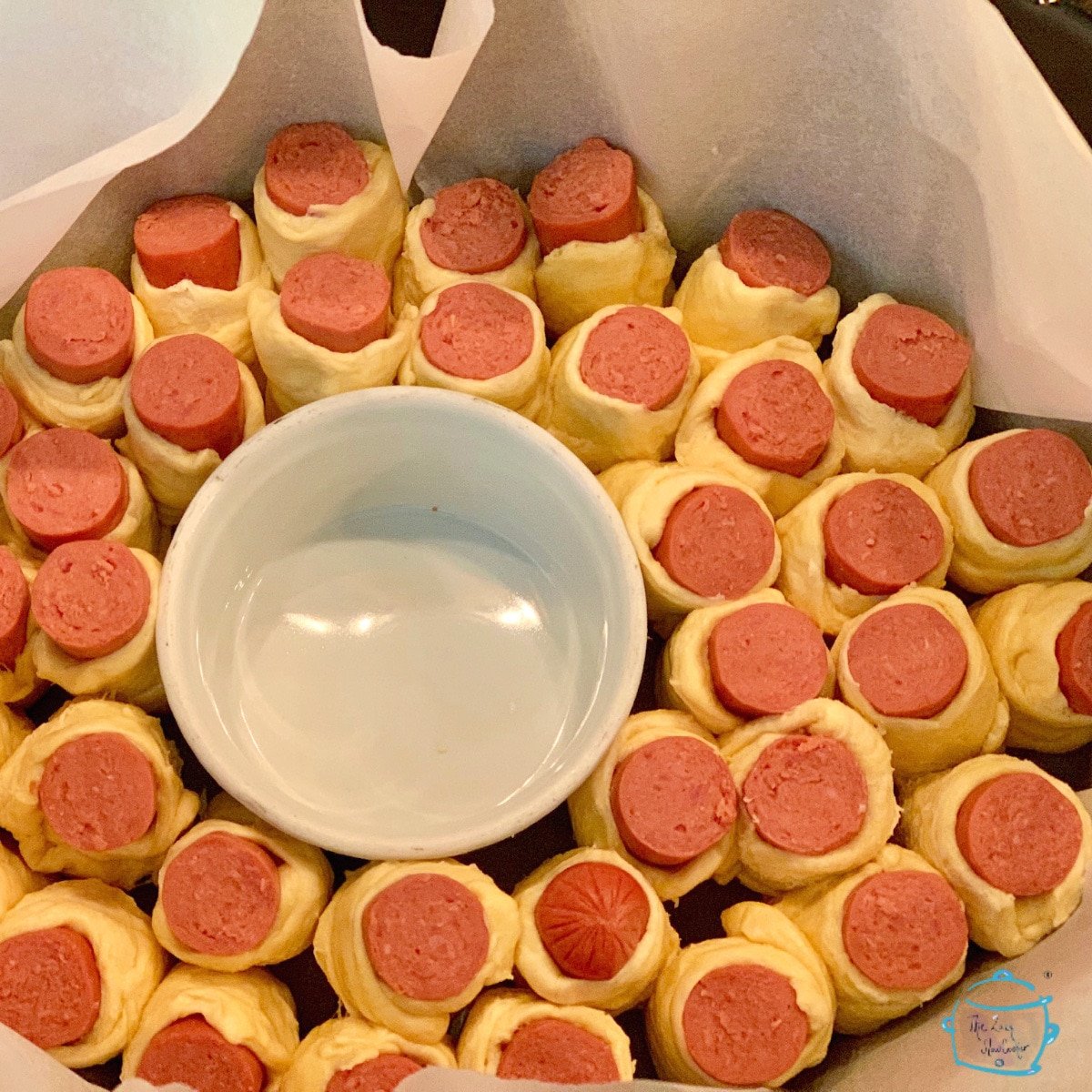 🍽Serving suggestions
A hot dog pull-apart basically just serves itself! Remove it from your slow cooker carefully by lifting the entire dish using the sides of the parchment paper.
Fill the ramekin with your favorite hot dog dipping sauce and watch as your guests tear into it! I especially love serving this dish next to some buffalo chicken dip!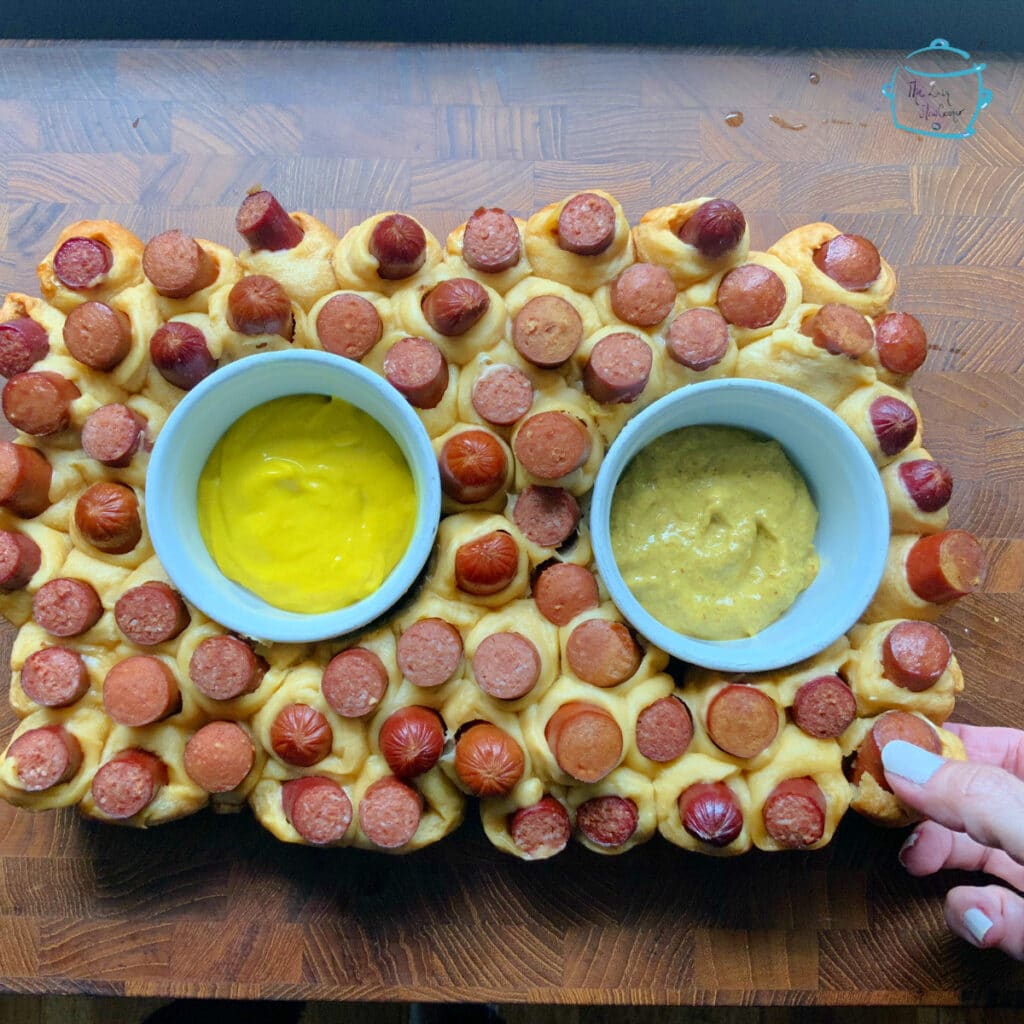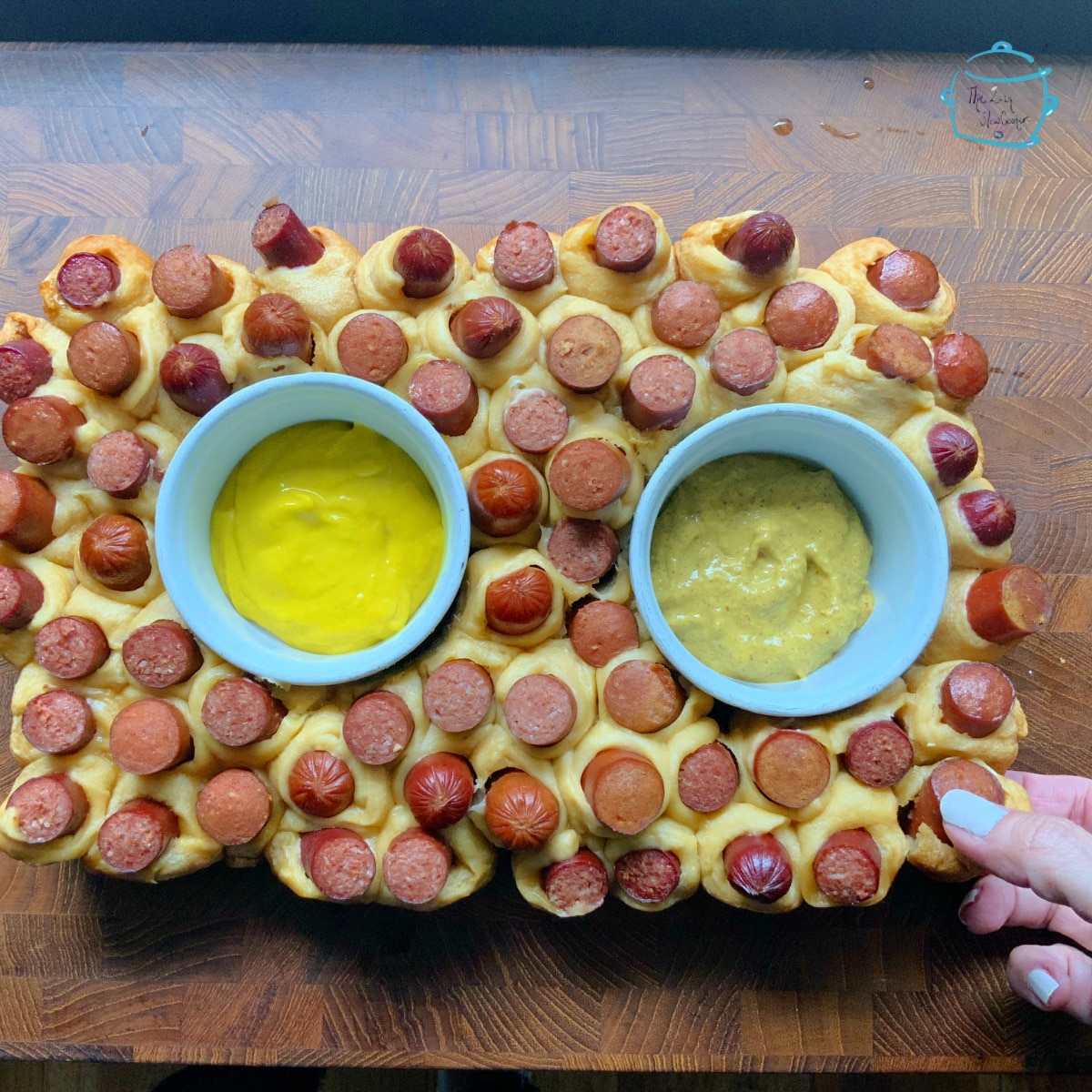 😉Hacks and Hints
Cutting your hot dogs into even pieces will make for a better-looking finished product.
When cooking or baking an item that does not have a liquid base, I find it helpful to leave a cloth or paper towel under the lid of the slow cooker to absorb extra condensation. I am, however, not completely comfortable doing this if I will be leaving the house for an extended period of time. If you will not be home while this cooks, omit this step and use a towel to wipe the accumulated condensation off of the underneath portion of the lid when you return.
I use Hebrew National all-beef hotdogs. They are The Team's favorite. I have not tried this with veggie or turkey dogs, but I bet it would be delicious. If you try it, please let us know what you think in the comment section below!
Parchment paper is great for this recipe. There is virtually no clean up and it allows for an easy way to remove the finished product.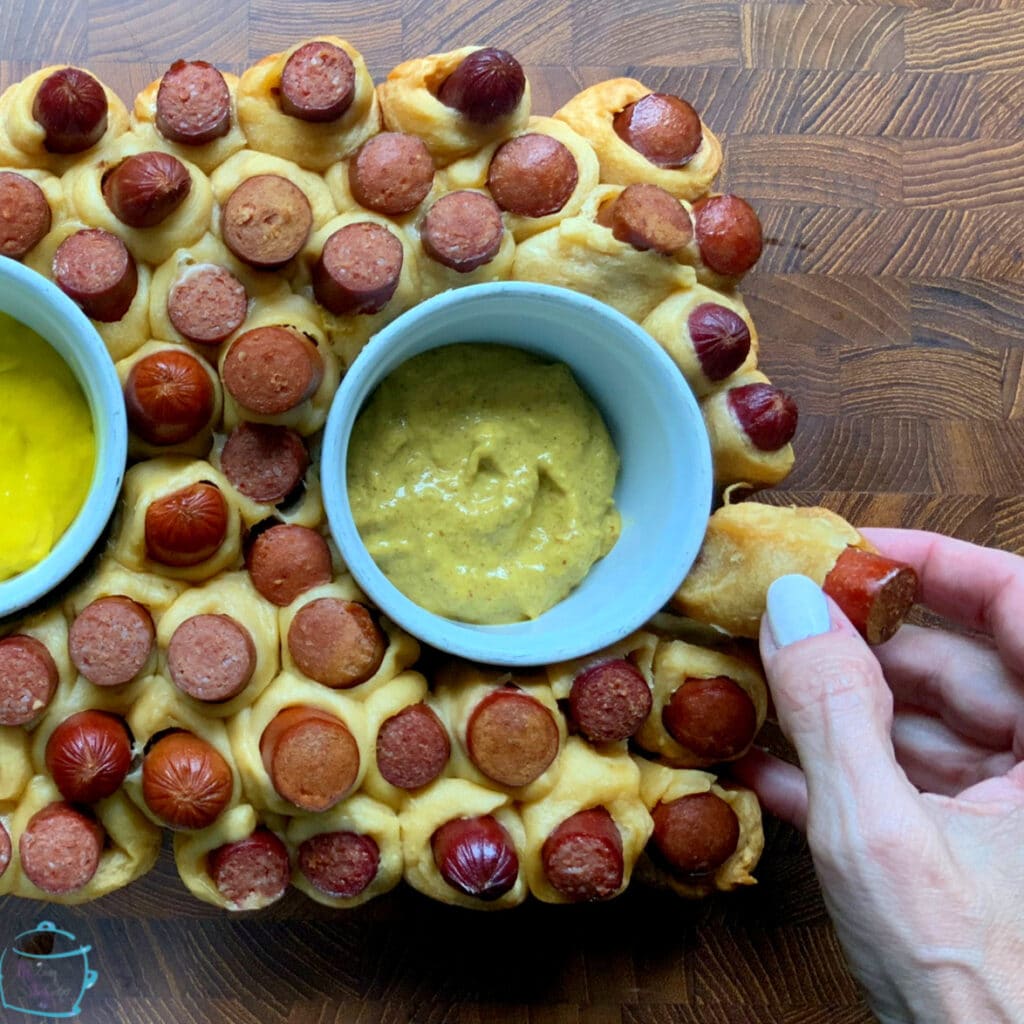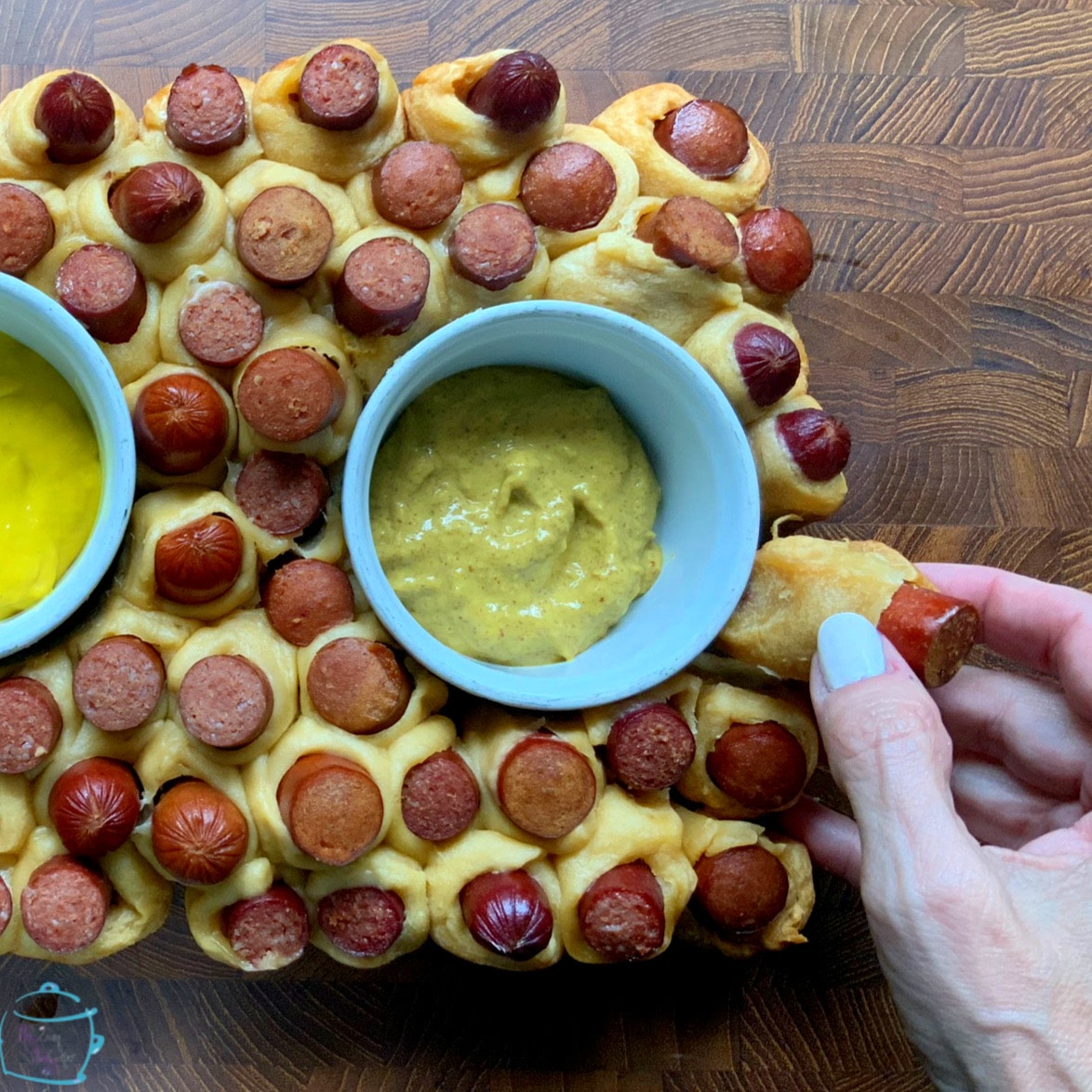 ❓Frequently asked questions
Some of the dough on the hot dogs in the middle isn't cooked enough. Why?
If the hot dogs and pastry in the center are not fully cooked through, the dish needs to stay in the slow cooker a little longer. To try to keep cooking throughout the dish as even as possible, don't place more than 3 rows of dogs anywhere between a ramekin and a slow cooker sidewall. If you are using a bigger or rectangular-shaped slow cooker, you may need to use two ramekins as shown in the photo above.
Why are some of my slow cooker baked goods more well done on one side than the other?
Some slow cookers do not have heating elements that heat evenly all the way around. This is not as evident in liquid-based dishes as they can just be stirred to evenly distribute heat. When making a baked good in a slow cooker that doesn't heat evenly, halfway through the cooking time, pick up the insert, rotate it 180º, and replace into the heating element. This will allow the front and back to have equal access to the hottest side.
As an Amazon Associate, I earn from qualifying purchases and affiliate links.
More great slow cooker appetizers
📖 Recipe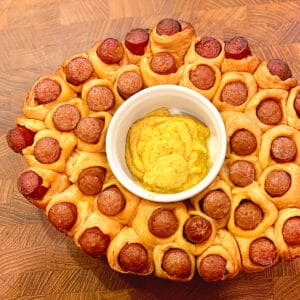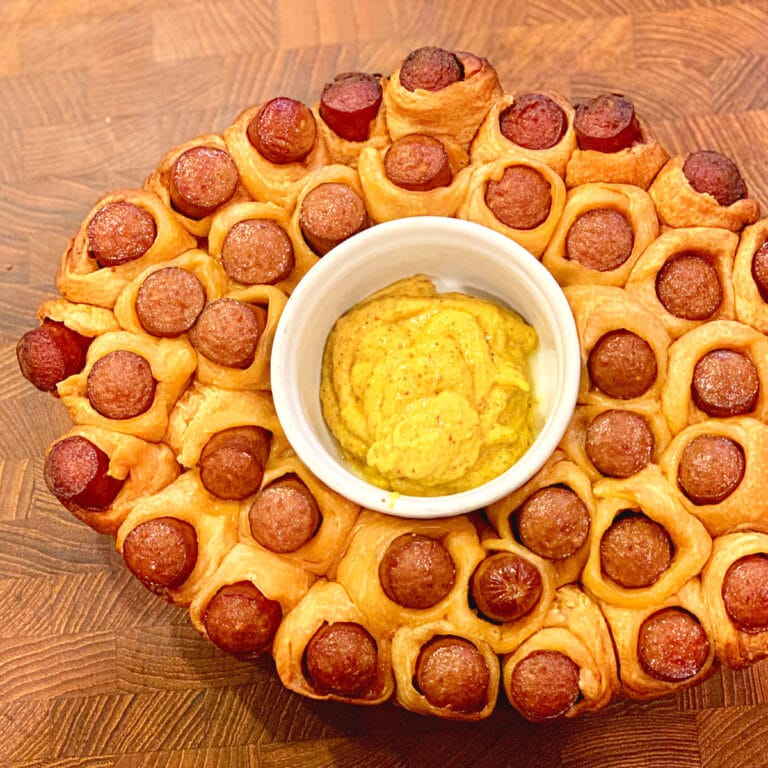 Lazy Hotdog Pull-Apart
Hotdogs nestled in crescent rolls baked toghether in a slow cooker
Print
Pin
Rate
Save
Saved!
Equipment
small oven safe ramekin

parchment paper
Ingredients
13

hotdogs

I prefer Hebew National all beef

1

8 oz

crescent roll cans

such a pillsbury
Instructions
Line slow cooker with parchment paper. Made sure paper comes far enough up the insides of the pot to use the edges as a sort of handle to lift the finished dish out of the pot.

Cut crescent roll dough into small triangles (you should be able to get 5-6 small triangles out of each roll.

Wrap hot dogs individually into crescent roll dough.

Place small ramekin in the middle of the slow cooker pot

Place wrapped hot dog pieces in slow cooker vertically (dough to the sides, one end of each hotdog facing up)

Cook on high for 2-4 hours (depending on your slow cooker). You will know it is finished when the internal dough is flaky and the internal temperature of the centermost hotdogs reach 160°.

Remove from slow cooker carefully using edges of parchment paper.

Place your favorite hotdog dip into the ramekin(s) and you are ready to serve!
Nutrition
Calories:
48
kcal
|
Carbohydrates:
4
g
|
Protein:
2
g
|
Fat:
3
g
|
Saturated Fat:
1
g
|
Polyunsaturated Fat:
1
g
|
Monounsaturated Fat:
1
g
|
Cholesterol:
9
mg
|
Sodium:
134
mg
|
Potassium:
28
mg
|
Sugar:
1
g
|
Vitamin C:
1
mg
|
Calcium:
5
mg
|
Iron:
1
mg
Follow us on Facebook
Check out our latest on Instagram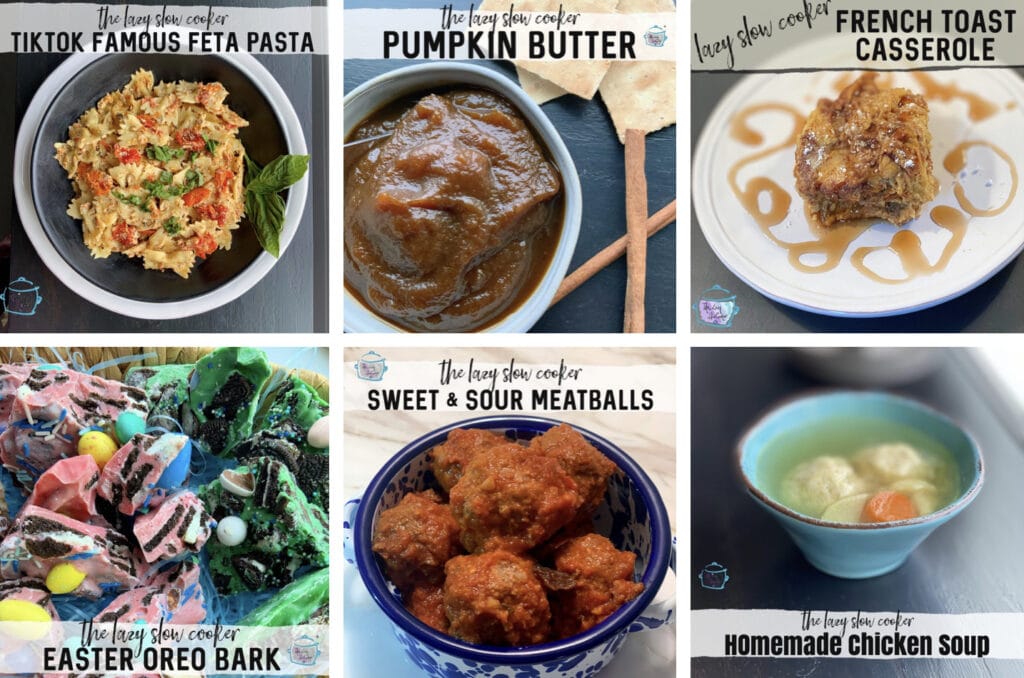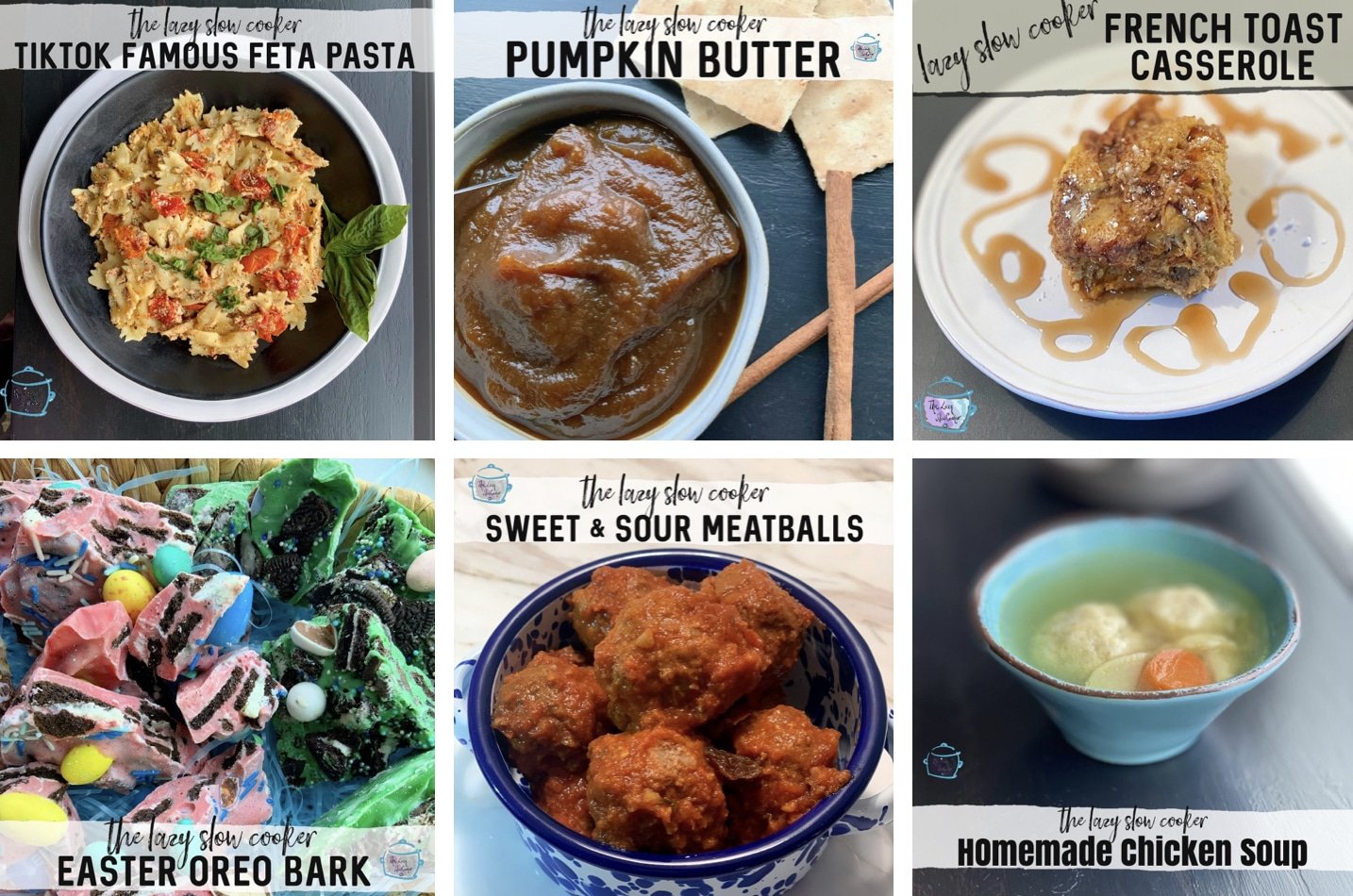 Have you tried this recipe? We would love to hear your thoughts in the comment section below!