⏬SKIP STRAIGHT TO RECIPE⏬
Yes, home cooks, you read that right - slow cooker hard-boiled eggs are a thing! Using your cooktop isn't the only way to hard boil eggs!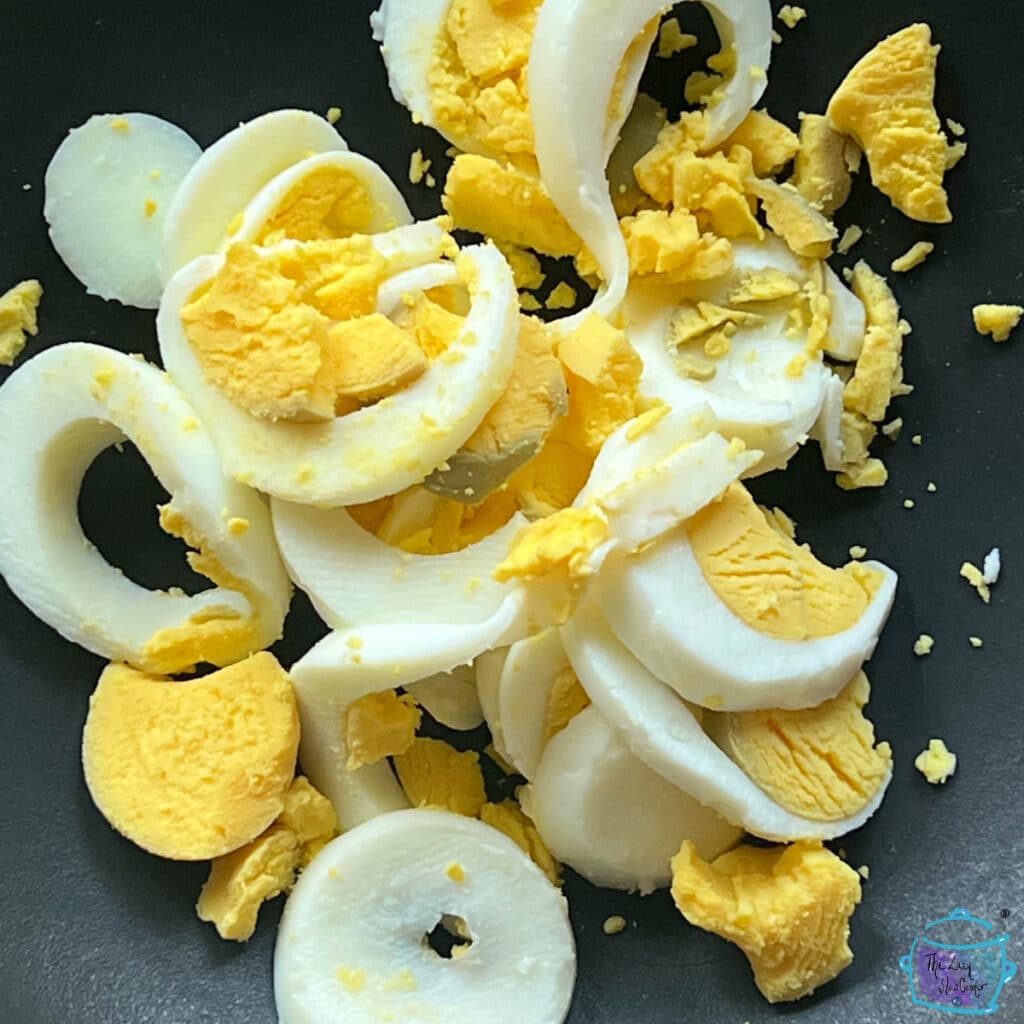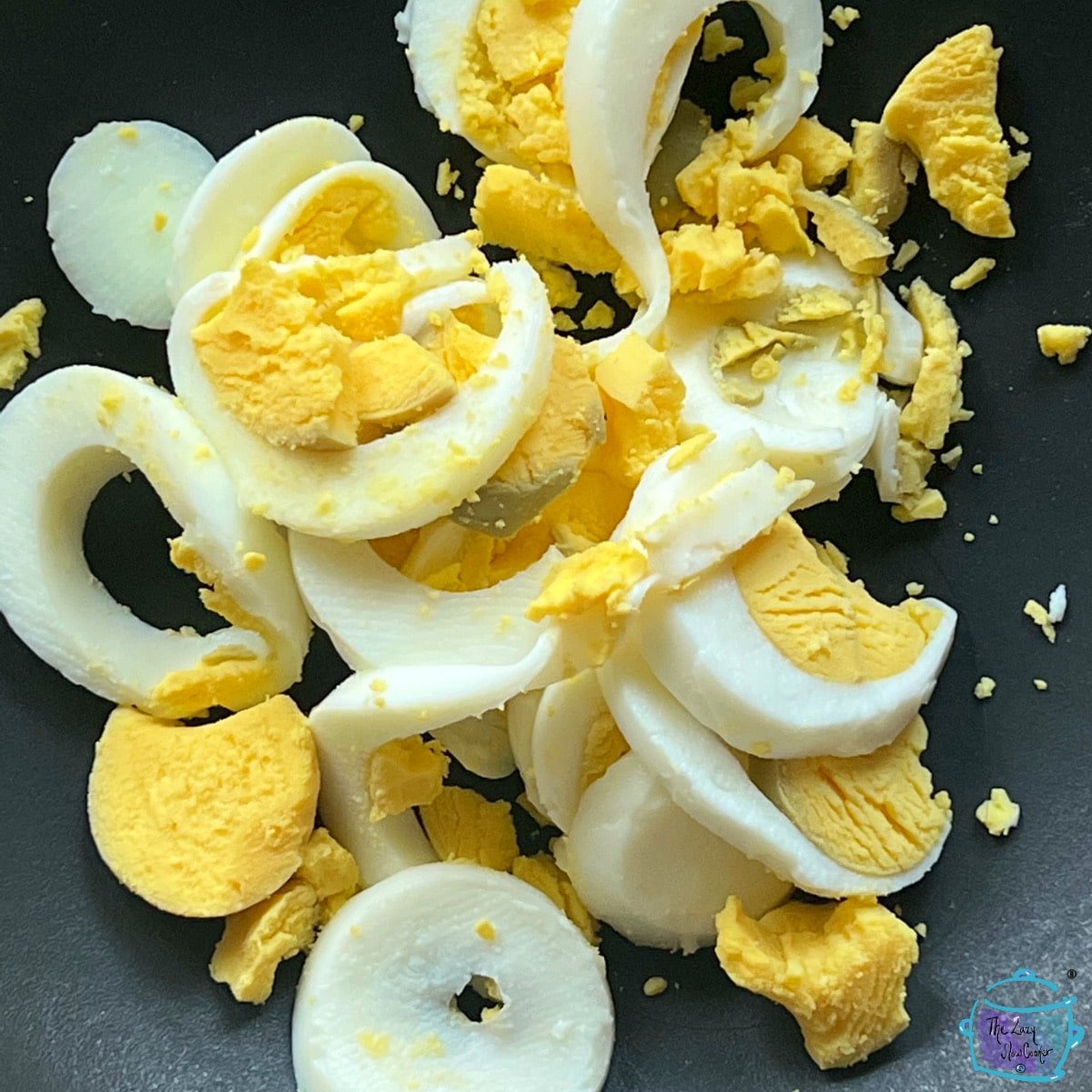 Even I have to admit that this seems "extra". I love making everything and anything in my slow cooker. However, hard boiling eggs the traditional way is super easy and only takes about 15 minutes of cooking time. So, why would anyone want to drag out the process?
Jump to:
🥚Why use your slow cooker to hard boil eggs
Hear me out on this one. There really are several great reasons to make crock pot hard boiled eggs.
No stove - broken stove and/or kitchen remodeling can both leave you without options. Crockpots are handy for tons of recipes in cases like this
Traveling - are you camping? Spending a lot of time on the road? Staying at a hotel for an extended period of time? Crockpots make for great travel companions and hard-boiled eggs are the original healthy on-the-go food.
Kitchen heat - Hot summer days were made for slow cookers. They cook without heating up the room, the way a pot of boiling water can.
Cooking in bulk - Need to make a lot of eggs (think Easter eggs)? This foolproof recipe is an easy way to cook many eggs at a time.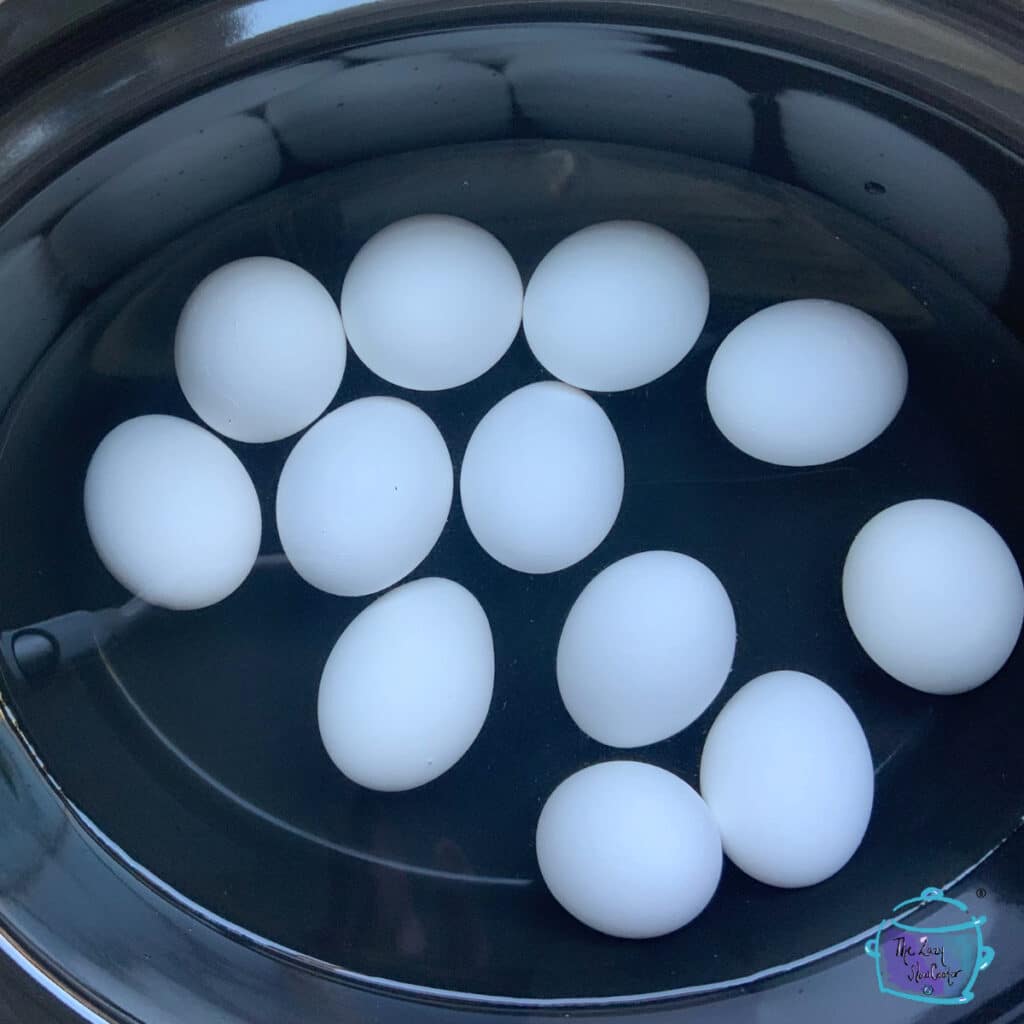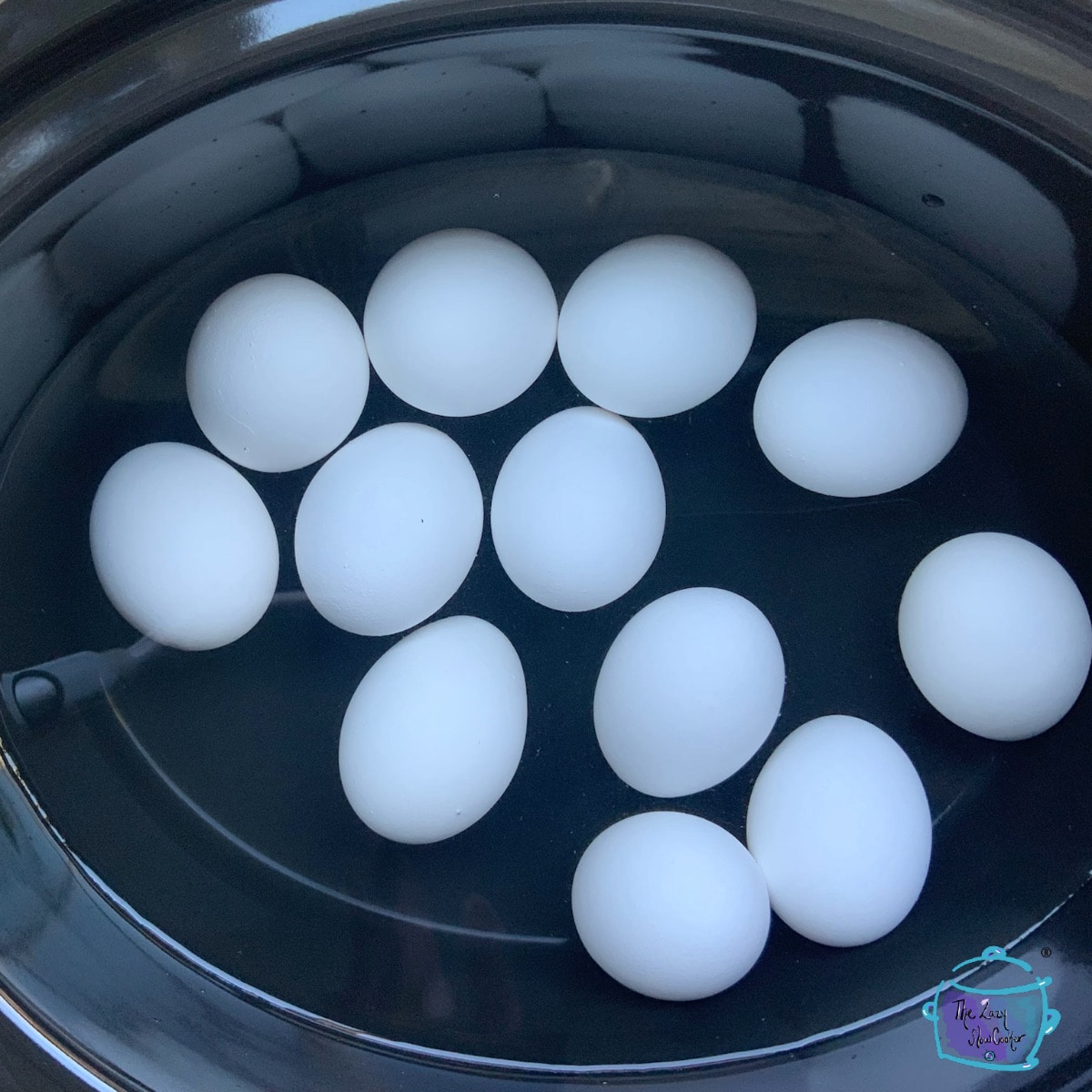 🍳Cooking instructions
Place eggs in your slow cooker. I usually make a dozen eggs. Cover with enough cool water to ensure that all eggs are fully submerged. Place lid on top and cook on high for 2.5 - 3 hours. I know that sounds like a long time. But you don't have to monitor it the entire time like you would a boiling pot of water.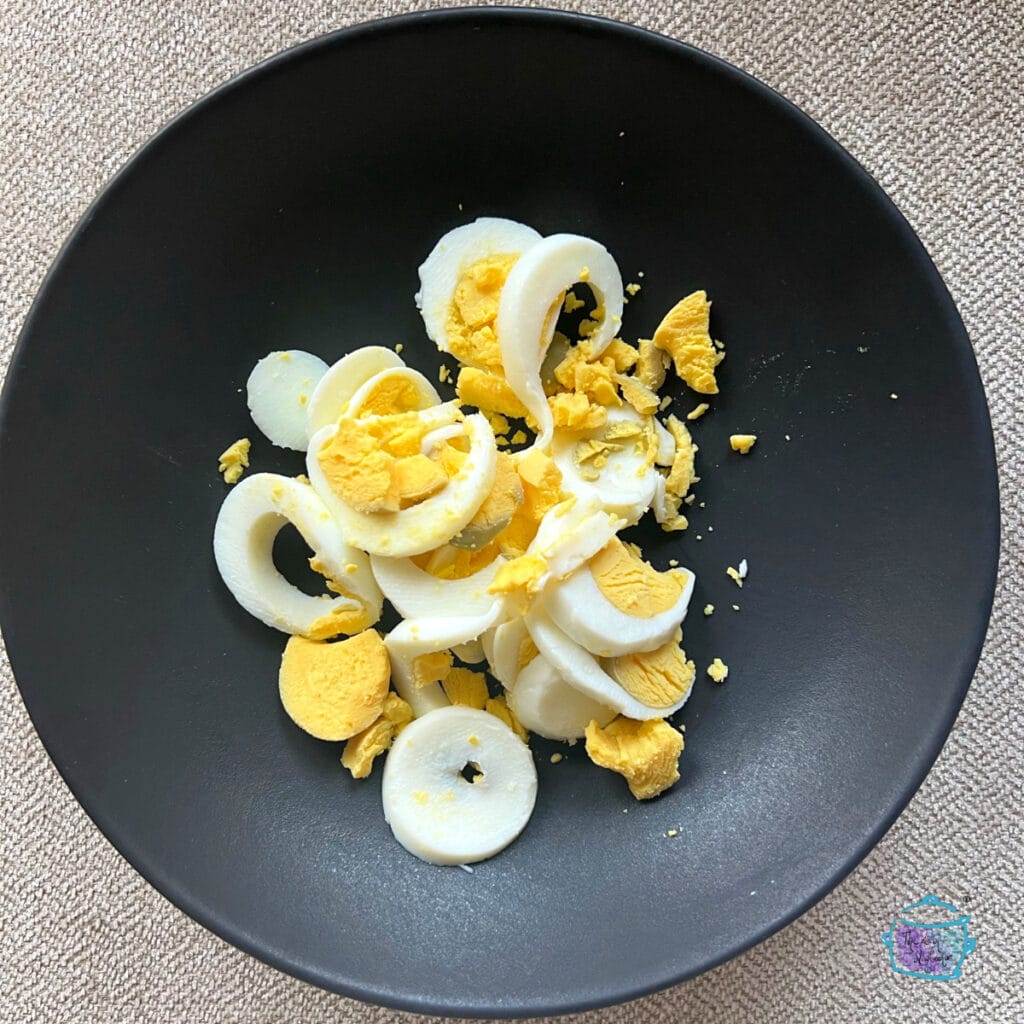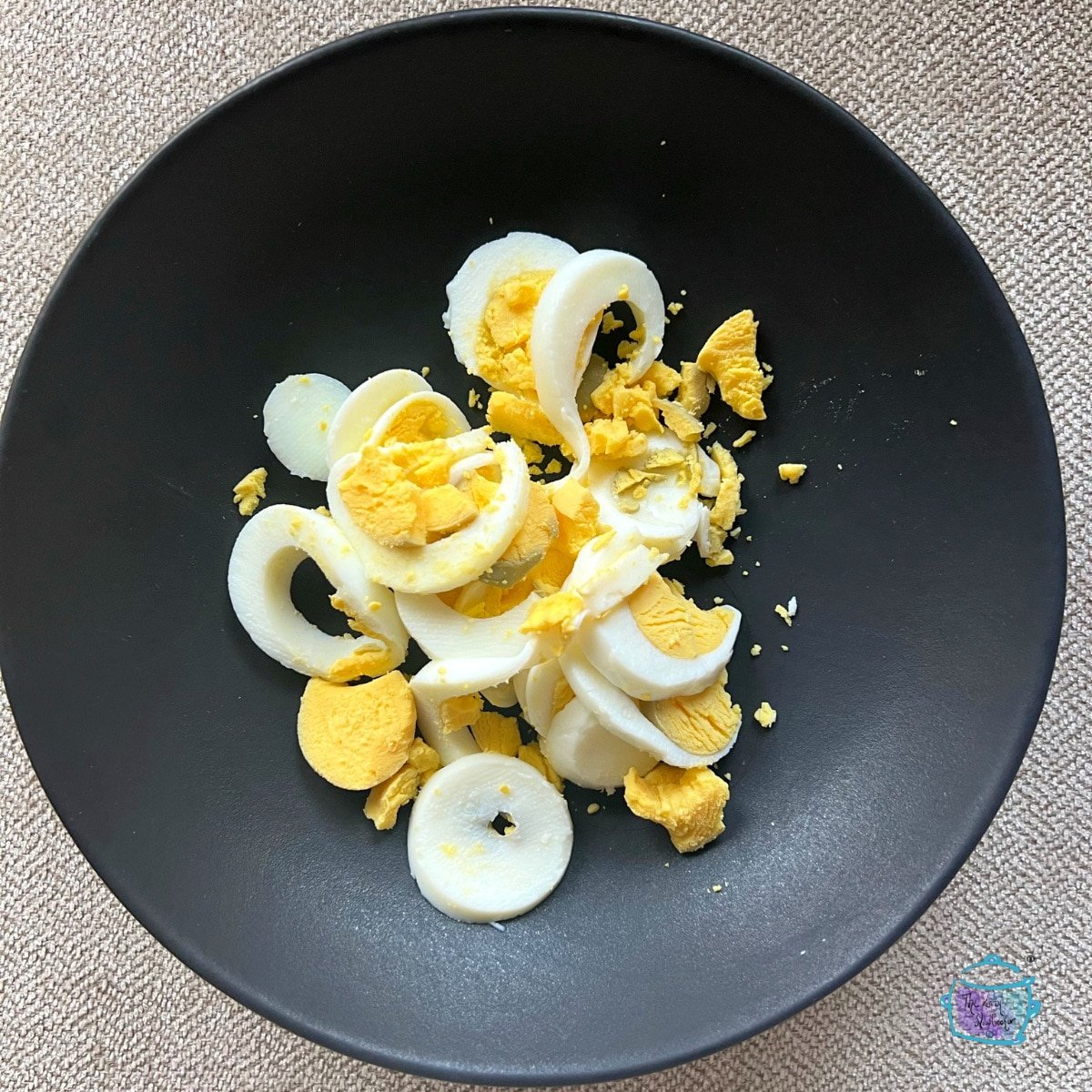 After cooking time, carefully drain hot water and fill slow cooker with cool water to stop the cooking process. To stop it faster, add ice cubes to a bowl of cold water to make an ice water bath. Use a slotted spoon to remove the eggs from your slow cooker and place them in the bowl of ice water.
Peel and eat!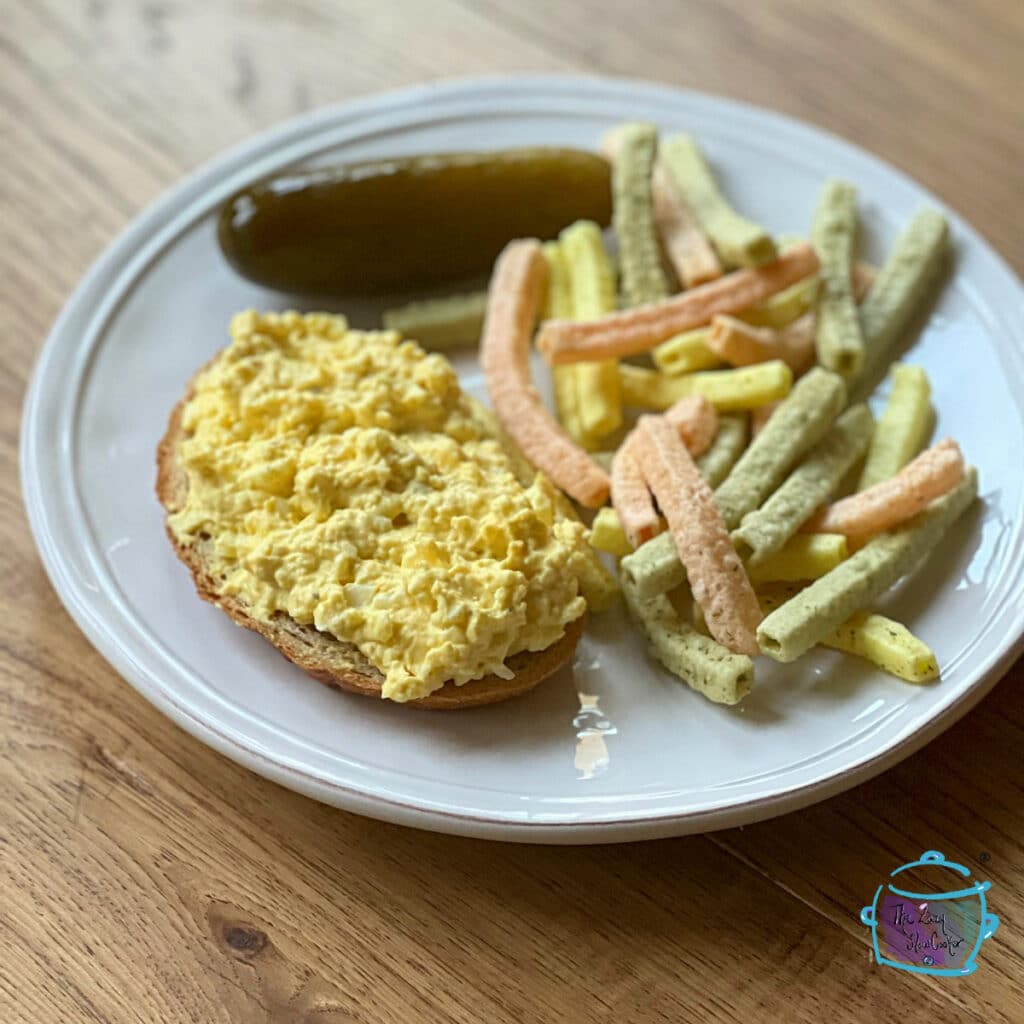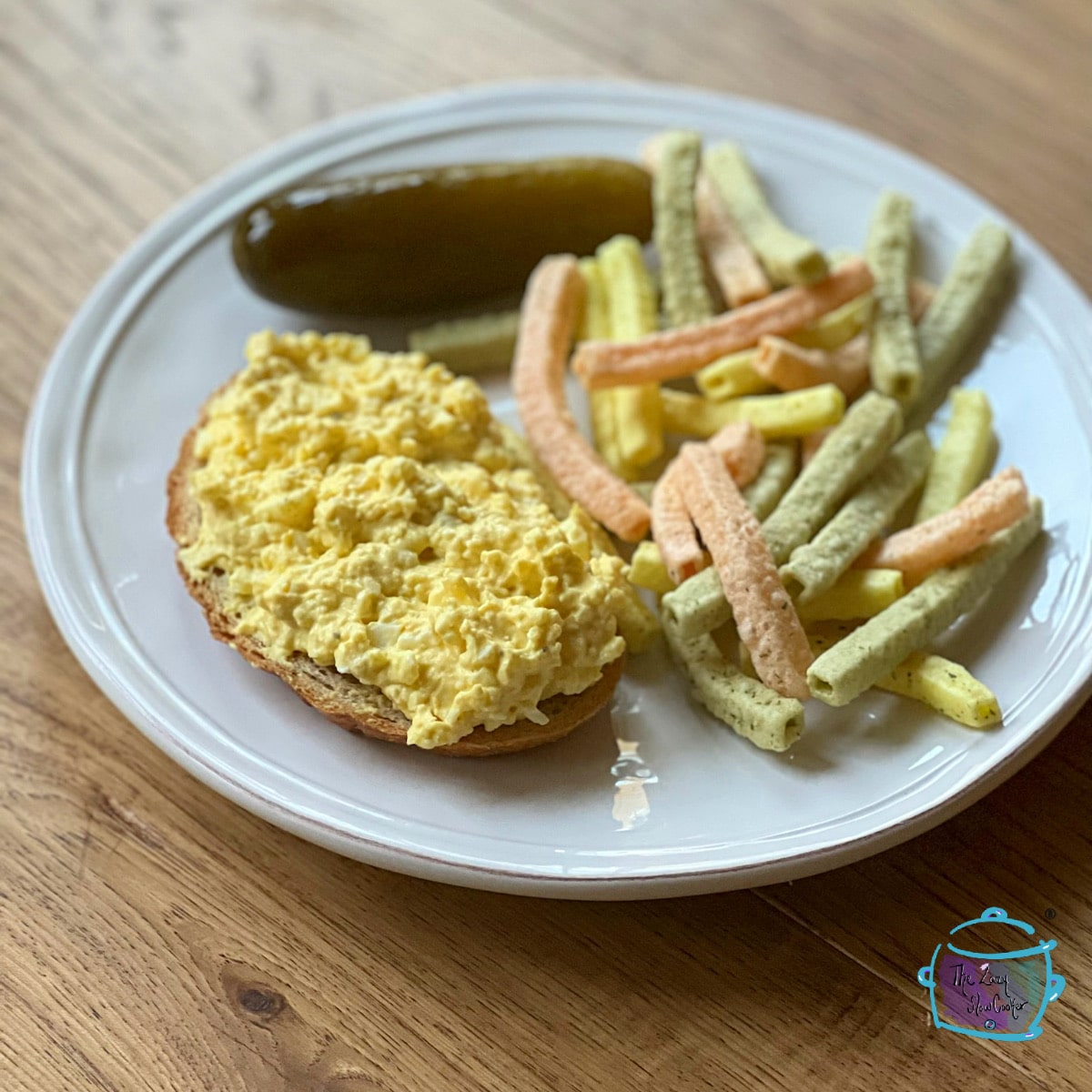 If you love this recipe, please let me know in the comment section below!
Storing eggs
Once cooled, store hard-boiled eggs in the refrigerator for up to one week. They can be stored with or without the shell. If you remove the shell, the eggs should be kept in an airtight container with a little water. This water should be changed every day or so.
Hard-boiled egg whites do not freeze well, but you can freeze the egg yolks if you choose.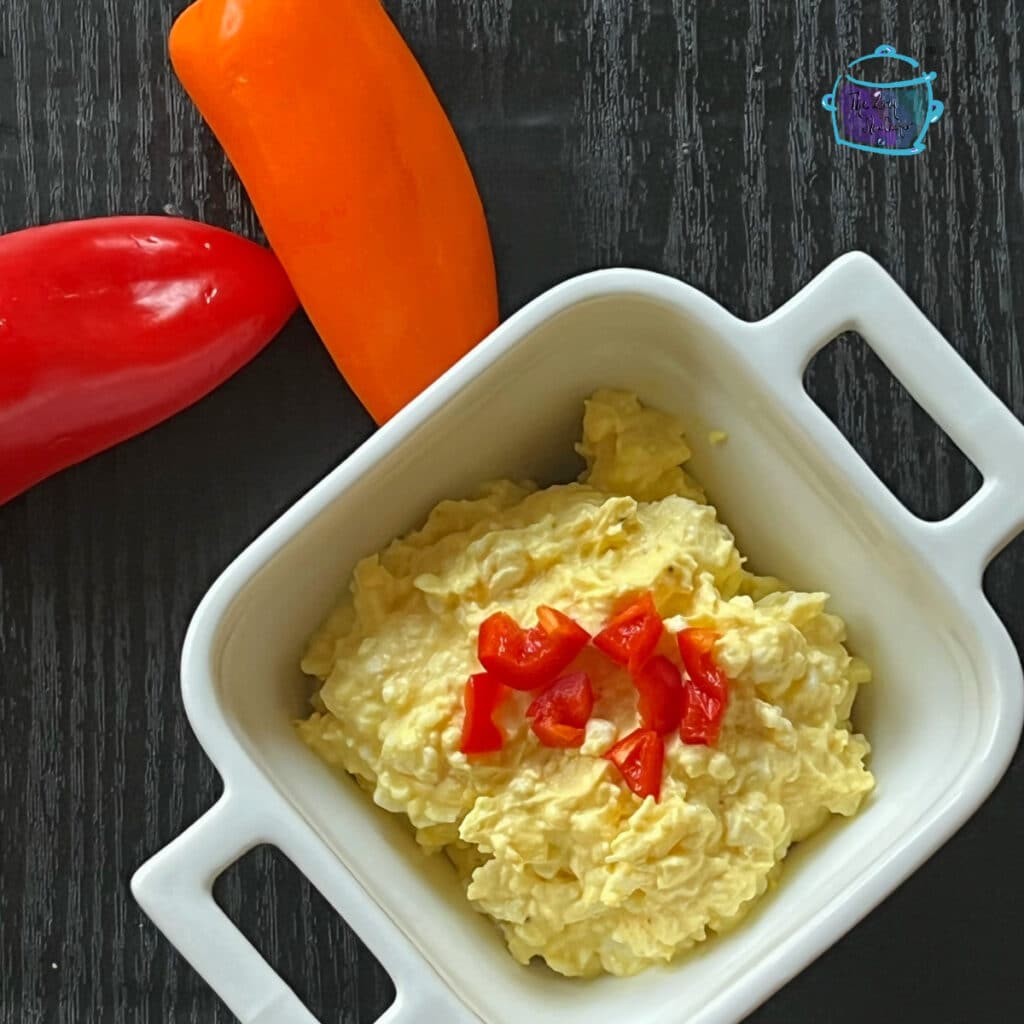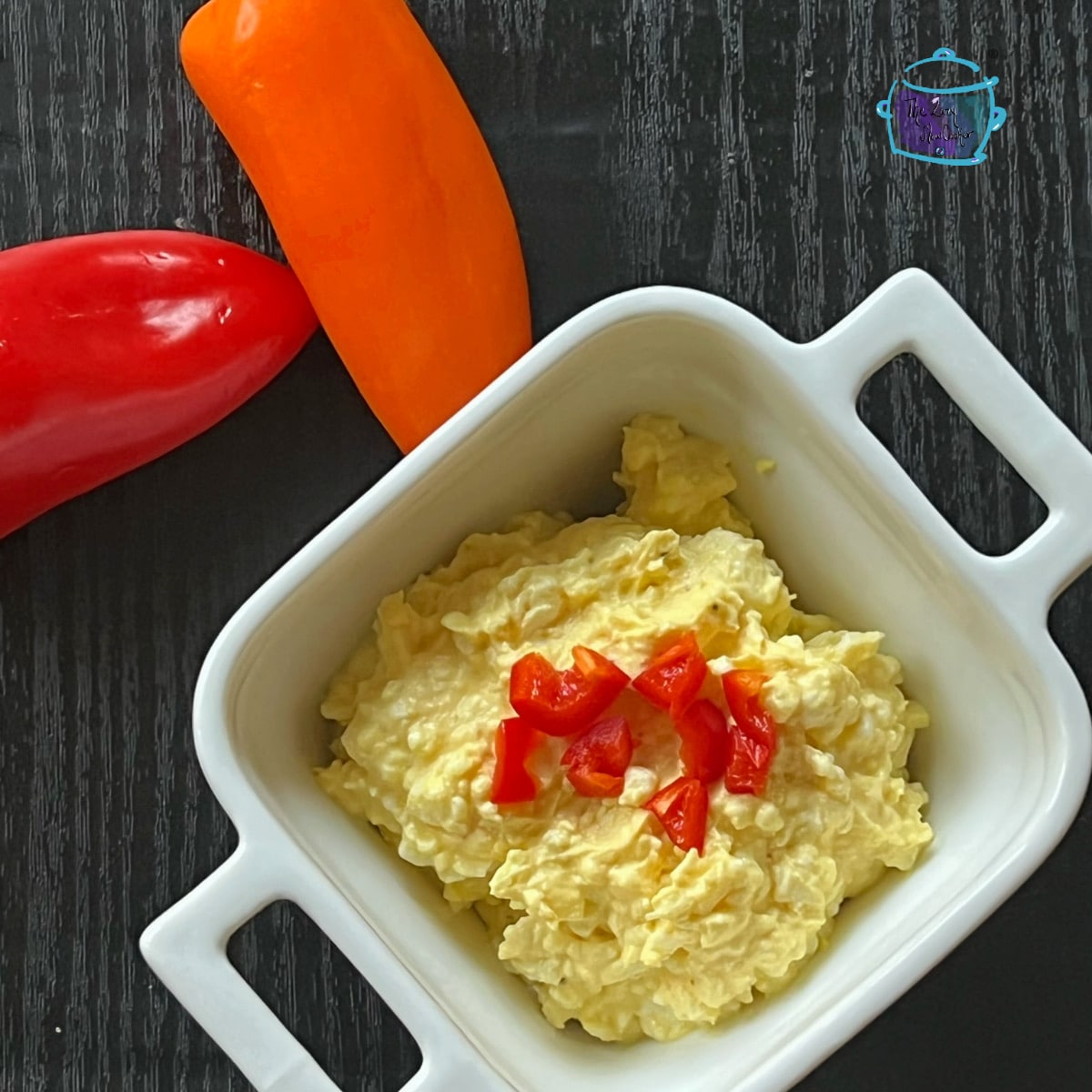 🍴Serving suggestions
As mentioned, hard-boiled eggs are an easy on-the-go snack. My favorite way to eat them is with a little garlic salt. However, They can also be used in soups, salads, and sandwiches. There is nothing like having a great egg sandwich to go along with your tomato soup or chicken tortilla soup!
You can also use the eggs from this great egg recipe to make delicious, creamy egg salad.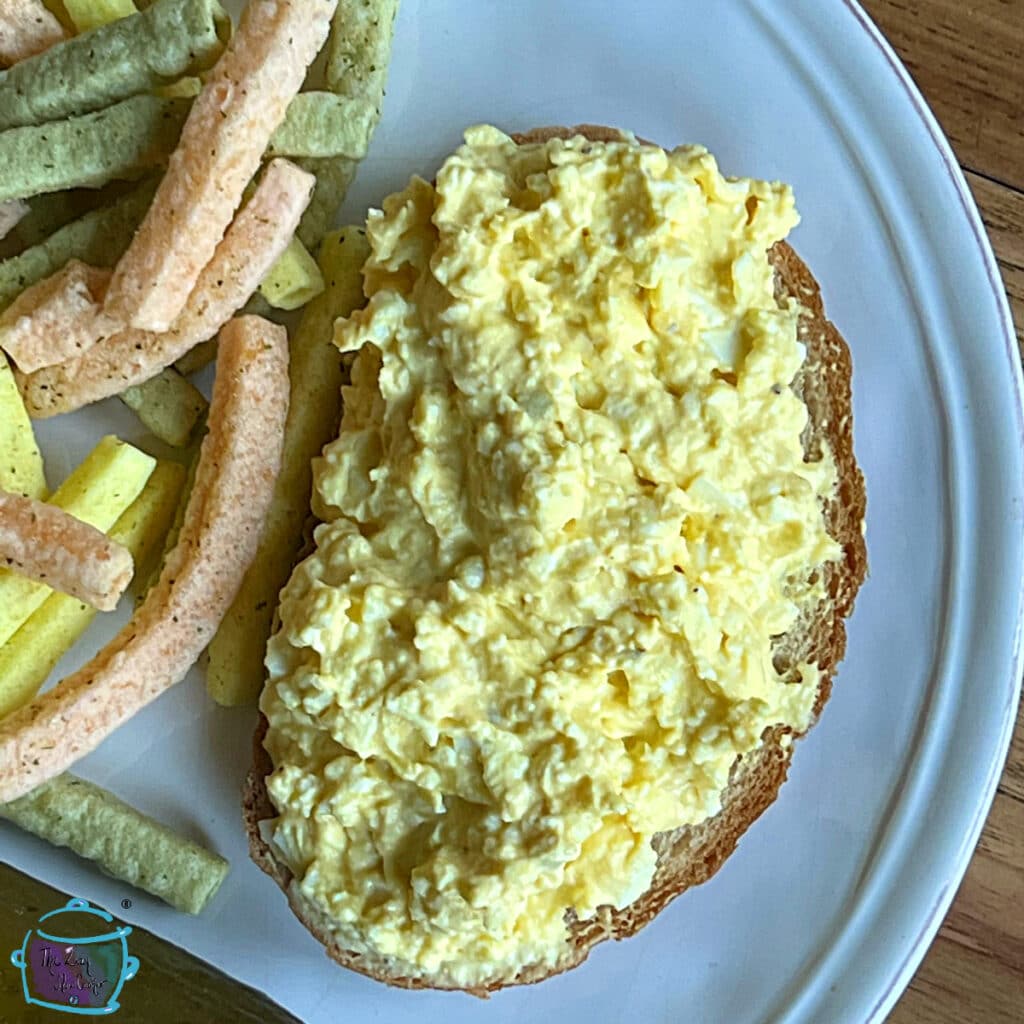 ❓FAQ's
Why are some eggs so hard to peel
The fresher your eggs are the harder they will be to peel. Older eggs seem to be much more willing to part ways with their shells while fresh eggs like to hold on tightly!
Is there anything I can do to make hard-to-peel eggs a little easier?
Next time you have trouble with your eggs, try peeling them underwater. Placing your egg in a cold cup of water will help separate the egg white from the egg membrane.
Why do egg yolks sometimes have a green ring around them?
Sometimes the area right under the white of the egg will appear green. The first time you see this is, it may be a little off-putting. Don't worry, it is still safe to eat.

There are two different ways to try to avoid this. The first is to make sure not to overcook your eggs. A little less time cooking will solve the issue. The second is to make sure you quickly cool off cooked eggs at the end of cook time.
The faster you can bring down their internal temperature, the less likely your eggs will develop that green layer. An ice bath is the quickest way to achieve this.
As an Amazon Associate, I earn from qualifying purchases and affiliate links.
📖 Recipe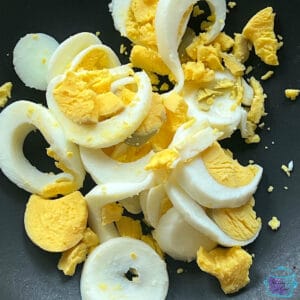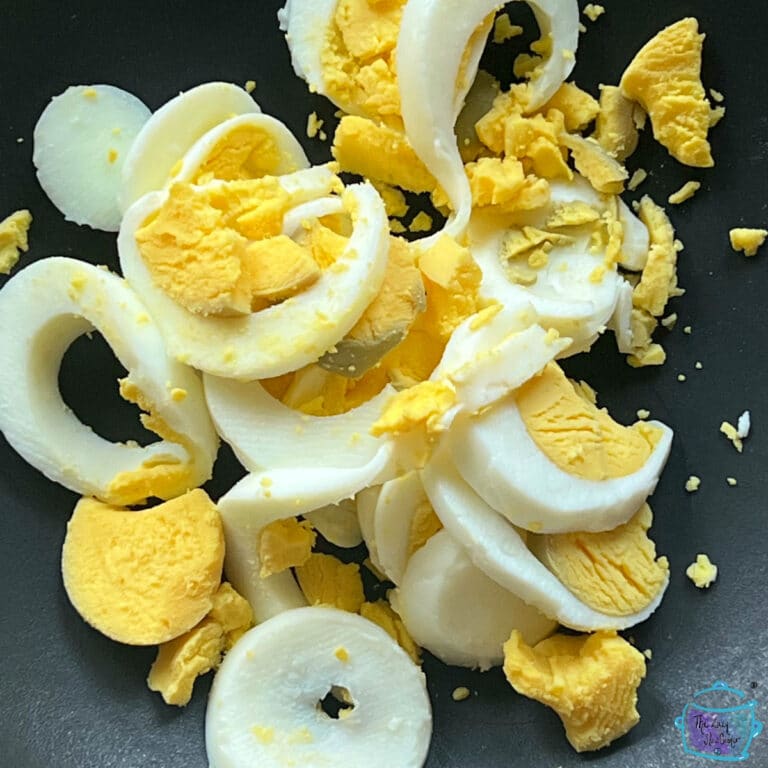 Lazy Slow Cooker Hard Boiled Eggs
Slow cooker hard-boiled eggs are the perfect thing when you need to make a ton of eggs at one time. It is a great fill-in cooking method when you don't have access to a cook top.
Print
Pin
Rate
Save
Saved!
Instructions
add enough tap water to ensure that all eggs are fully submerged

cook on high 2½ - 3 hours

carefully drain hot water and cover eggs with cold water to stop the cooking process
Notes
Note:
Adding ice to the cold water after cooking will stop the cooking process faster.
Cooked eggs should always be stored in the refrigerator
Nutrition
Calories:
63
kcal
|
Carbohydrates:
1
g
|
Protein:
6
g
|
Fat:
4
g
|
Saturated Fat:
1
g
|
Polyunsaturated Fat:
1
g
|
Monounsaturated Fat:
2
g
|
Trans Fat:
1
g
|
Cholesterol:
164
mg
|
Sodium:
62
mg
|
Potassium:
61
mg
|
Sugar:
1
g
|
Vitamin A:
238
IU
|
Calcium:
25
mg
|
Iron:
1
mg
Check out my latest on Instagram