Jump to Recipe
Easy crockpot split pea soup is a delicious and hearty classic. Its the perfect meal to fill both your stomach and soul!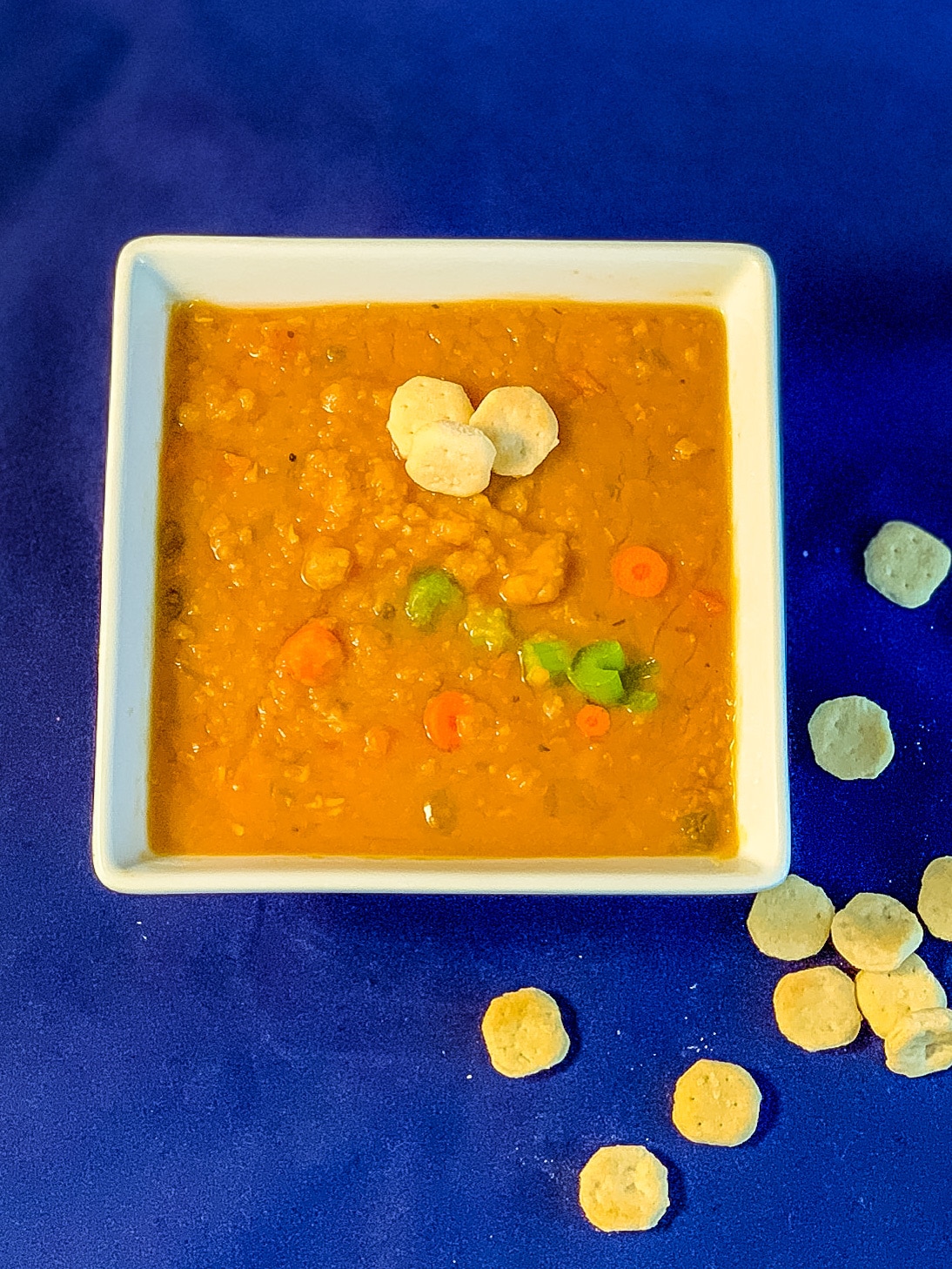 Every season is soup season! Don't believe anyone who tells you anything different. We need comfort even on warm sunny days and soup is like a hug in a bowl.
How to make pea soup
This easy soup is really the perfect set-it-and-forget it meal. The ingredients are basic and easy to find. They include vegetable stock, green or yellow split peas, roasted garlic, mirepoix (which is a fancy name for cut up carrots, celery and onion), a bay leaf or two and spices. Just toss them all in your slow cooker and go about your day. Yes, it really is that easy!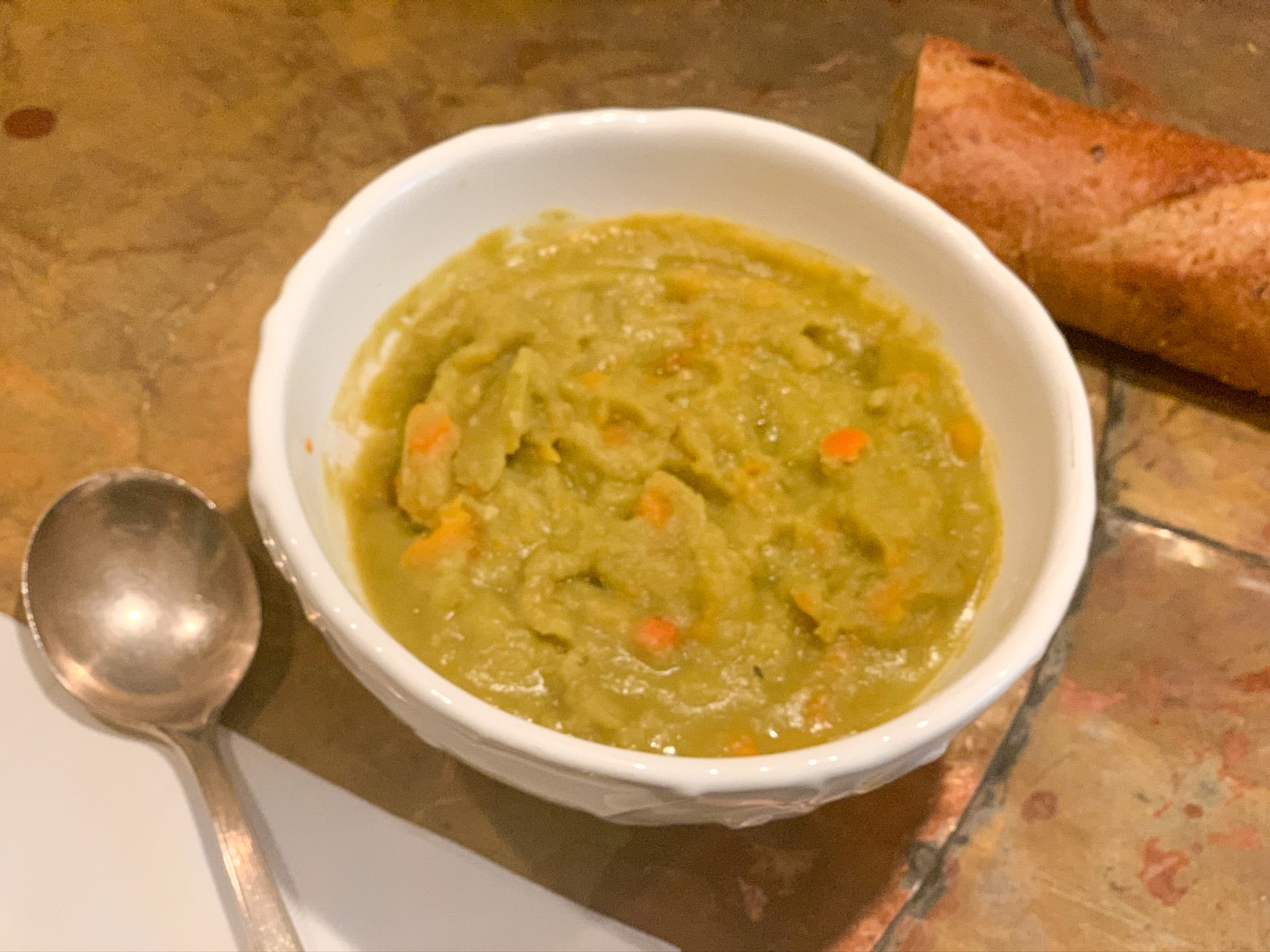 Crockpot soup hints and hacks:
Whenever you cook peas (or lentils for that matter) you should rinse them with cold water and do a quick search for any little pebbles that may have made it through the harvesting process.
Crockpot split pea soup calls for roasted garlic. It adds a more mellow, less intense flavor than regular garlic.
To keep things as lazy as possible, this recipe calls for frozen vegetables. The reasoning is simple, they come fully washed and cut and have a much longer shelf life than fresh. This allows you to buy in advance and have them on hand for a "whenever" meal. However, if frozen isn't your thing, fresh equivalents are also listed below.
I always recommend using a slow cooker liner for easy clean up. This is a fully optional step. I usually buy liners in bulk for the best per-piece price. Click here to see what I buy.
This is a great freezer soup. I like to freeze leftovers in meal sized portions for easy reheat-and-eat at a later time. Please note that your soup will get very thick during the heating process. If you prefer a thinner soup, add some additional stock to thin it out.
One of the key ingredients in this split peas soup recipe is smoked sea salt. I would not recommend substituting it as the smoky flavor is an important component.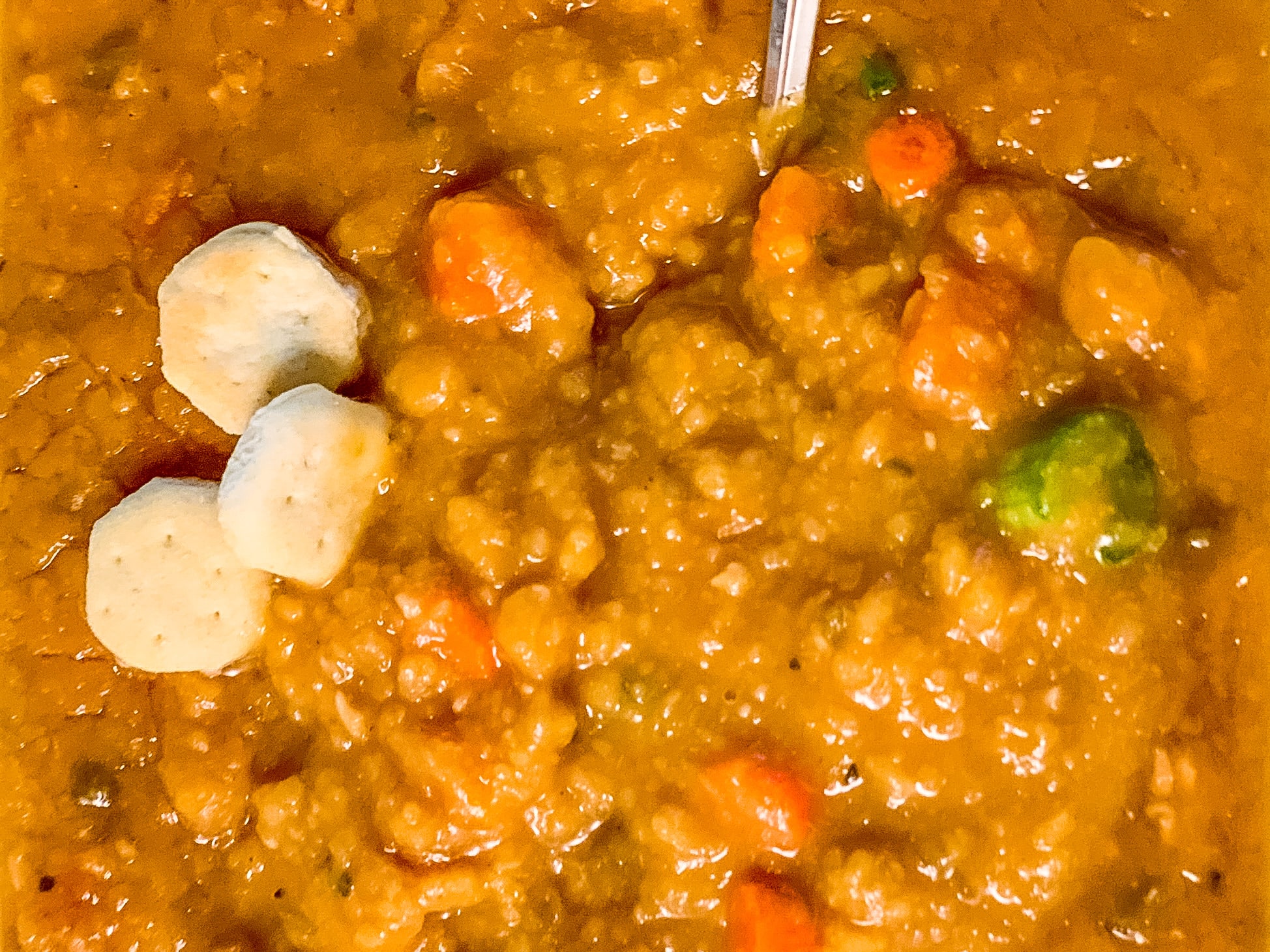 Lazy Split Pea Soup (Vegan)
Easy crockpot split pea soup is a delicious and hearty classic. Its the perfect meal to fill both your stomach and soul!
Equipment
6 quart slow cooker or larger

colander (to rinse and sort peas)

Spoon
Ingredients
7

cups

vegetable stock

16

oz

yellow or green dried split peas

12

oz

frozen mirepoix (about 2 cups)

If you prefer fresh, you can cut up two carrots, two large celery stalks, and half an onion

2

leaves

bay leaf

1

tbsp

roasted garlic, mashed

½

tsp

dried basil

½

tsp

dried thyme

½

tsp

smoked sea salt

¼

tsp

fresh ground black pepper
*This post contains Amazon Affiliate links. As an Amazon Affiliate, I earn from qualifying purchases. This helps to offset the costs of running this website. **Please note that all nutritional, serving size and calorie information is estimated and based solely on the ingredients used, not the offered replacement options or any other substitutions.