Jump to Recipe
Slow cooker cheesesteaks are a delicious and easy "Philly style" dinner you can make right in your own kitchen. Tender shredded beef, caramelized onions, fresh peppers and mushrooms all slow cooked together to make a unforgettable (but easy) meal all will love.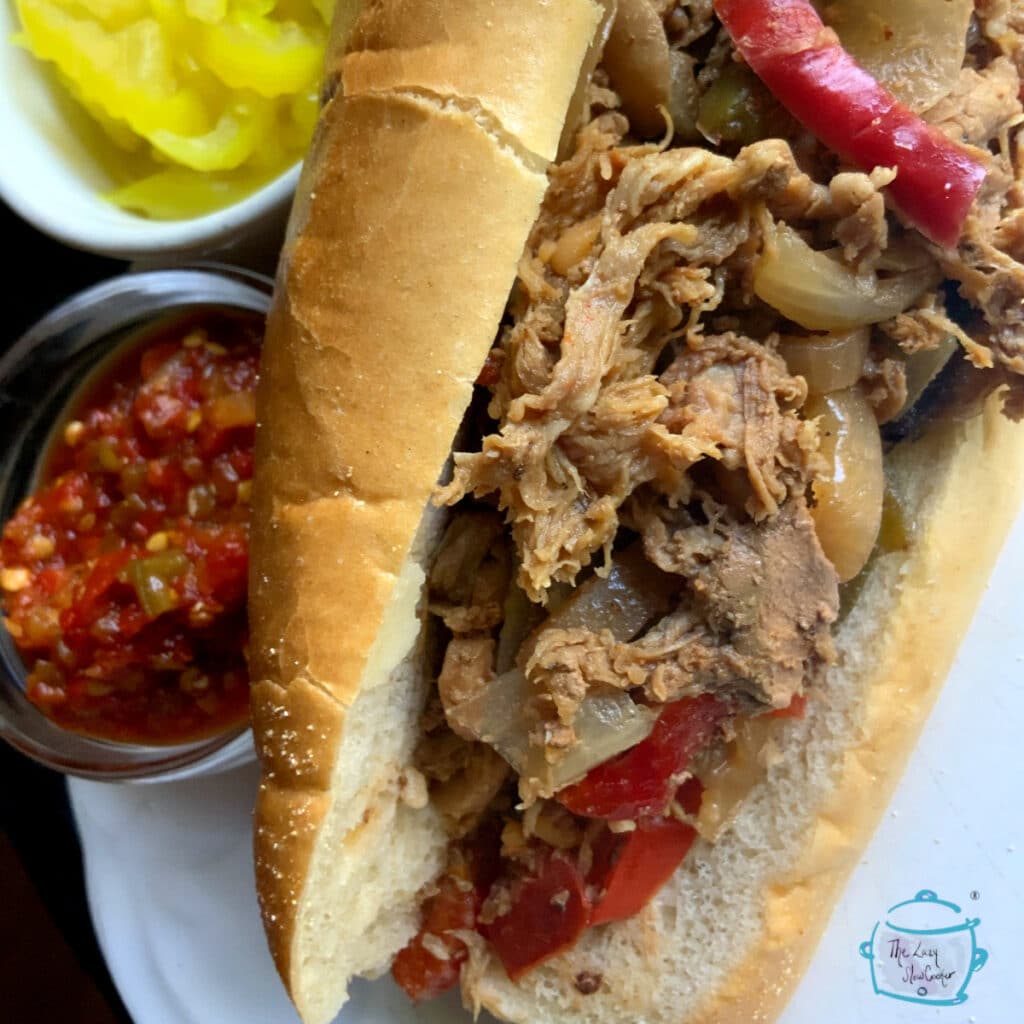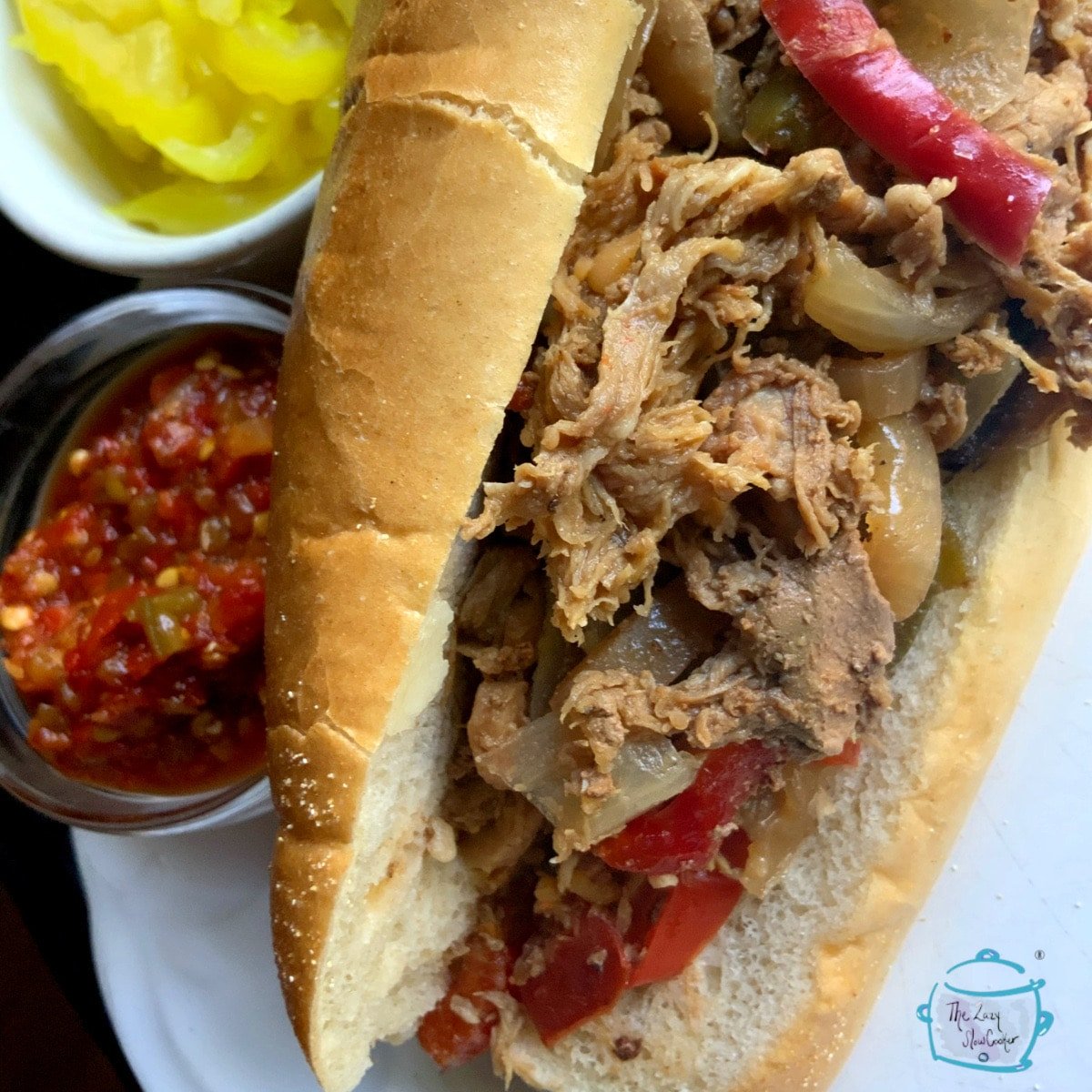 Jump to:
I was born and raised in the Philadelphia area and therefore, I, like all Philadelphians, like to claim cheesesteak sandwiches as my own. As a result, I was hesitant to attempt to make a slow cooker version. In my head, there way no way it could possibly be as good as the real thing. After all, beef sizzling in a ton of grease with gooey, melty cheese oozing everywhere it is what makes the original soooo good.
But, I finally took the leap, Is this version as good as one you will get in one of the many cheesesteak places that Philly is famous for? Nope! BUT - is it an amazingly good (and a bit healthier!) meal worthy of making in your own kitchen - often? Yep!! It really is!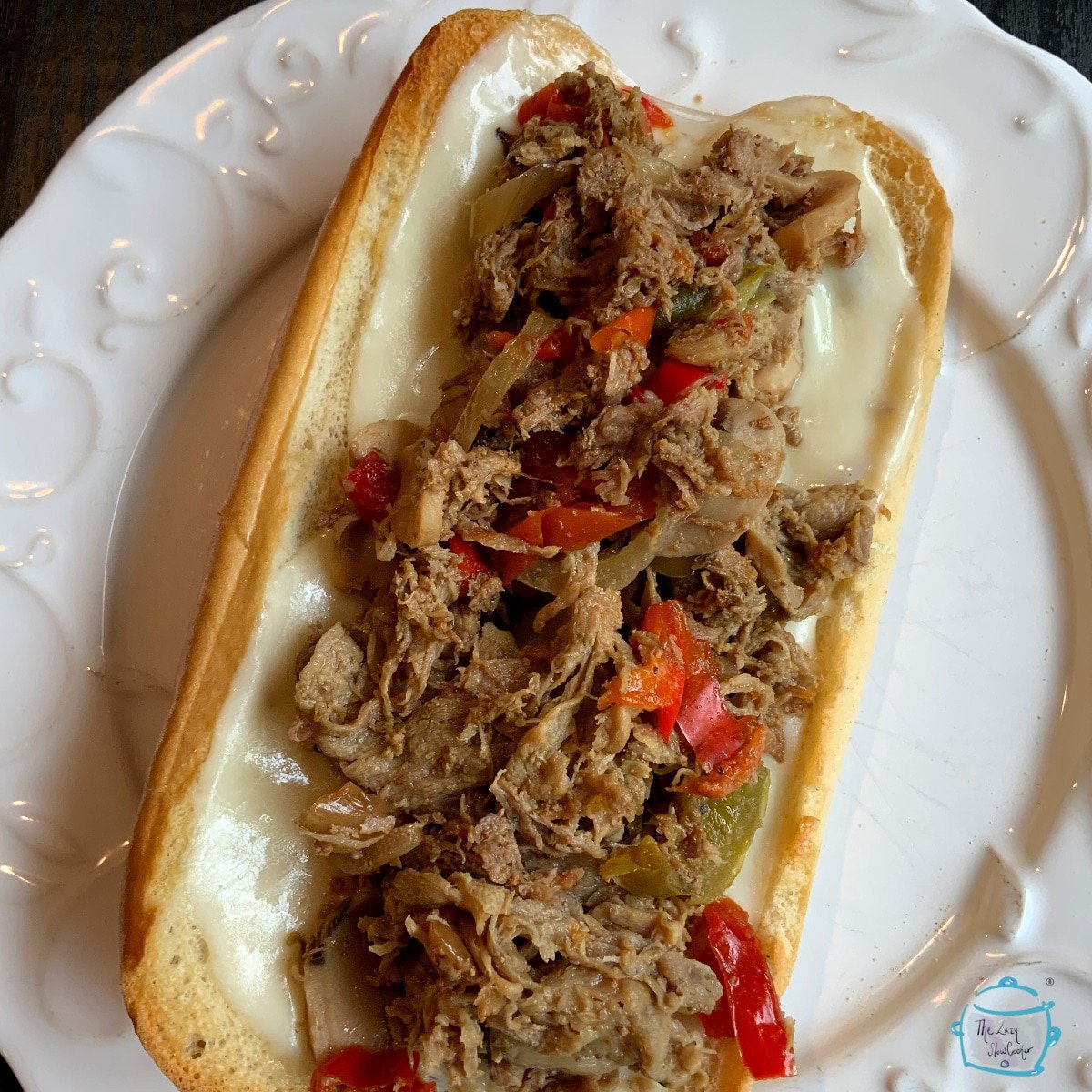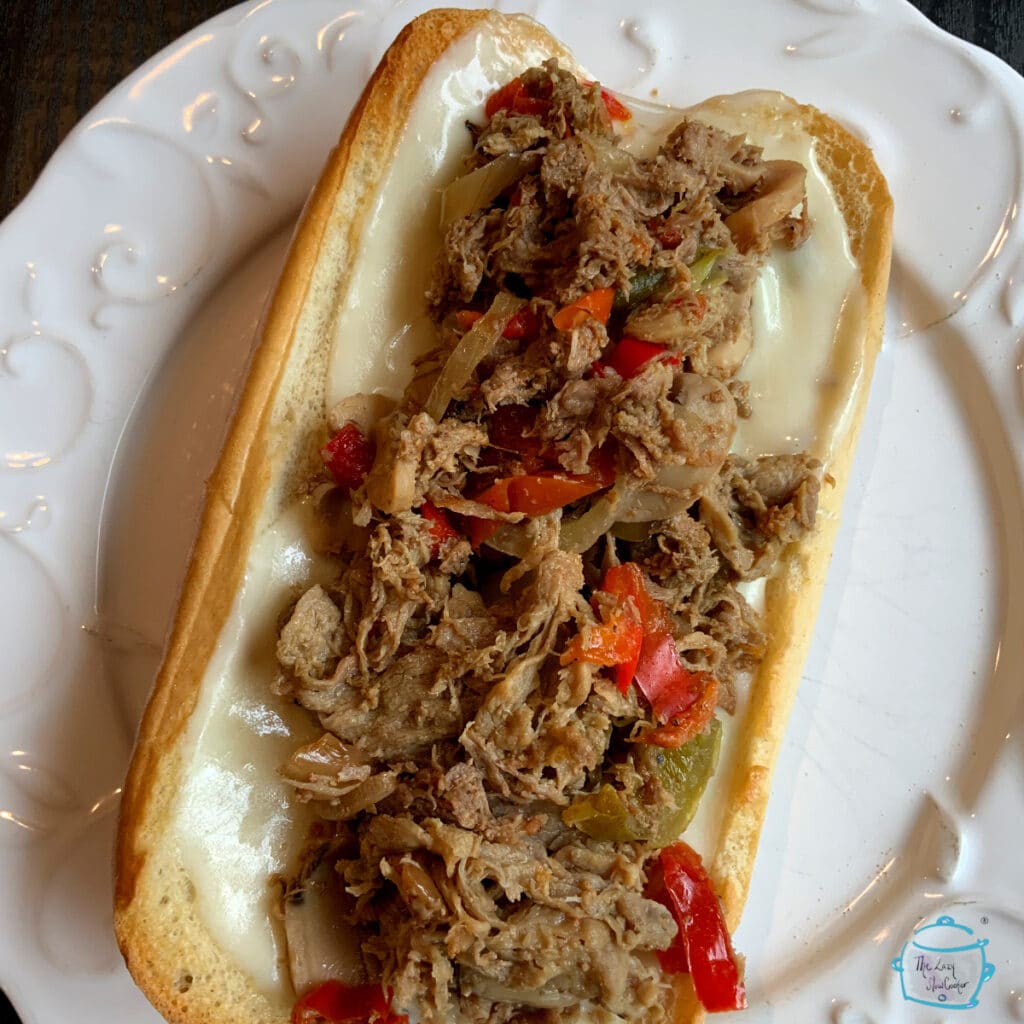 🥖Shopping list
To make delicious crockpot cheesesteak sandwiches you will need:
beef - thinly sliced or shaved beef works best. This recipe is easiest if you can buy it that way. If not, you can thinly cut on your own.
peppers - sliced and seeded
Onion - sliced
mushrooms - canned or fresh both work equally well
garlic - minced
Worcestershire sauce
onion powder
salt
pepper
hoagie rolls - or any type of crusty sandwich roll
provolone cheese - sliced
olive oil
click here for exact quantities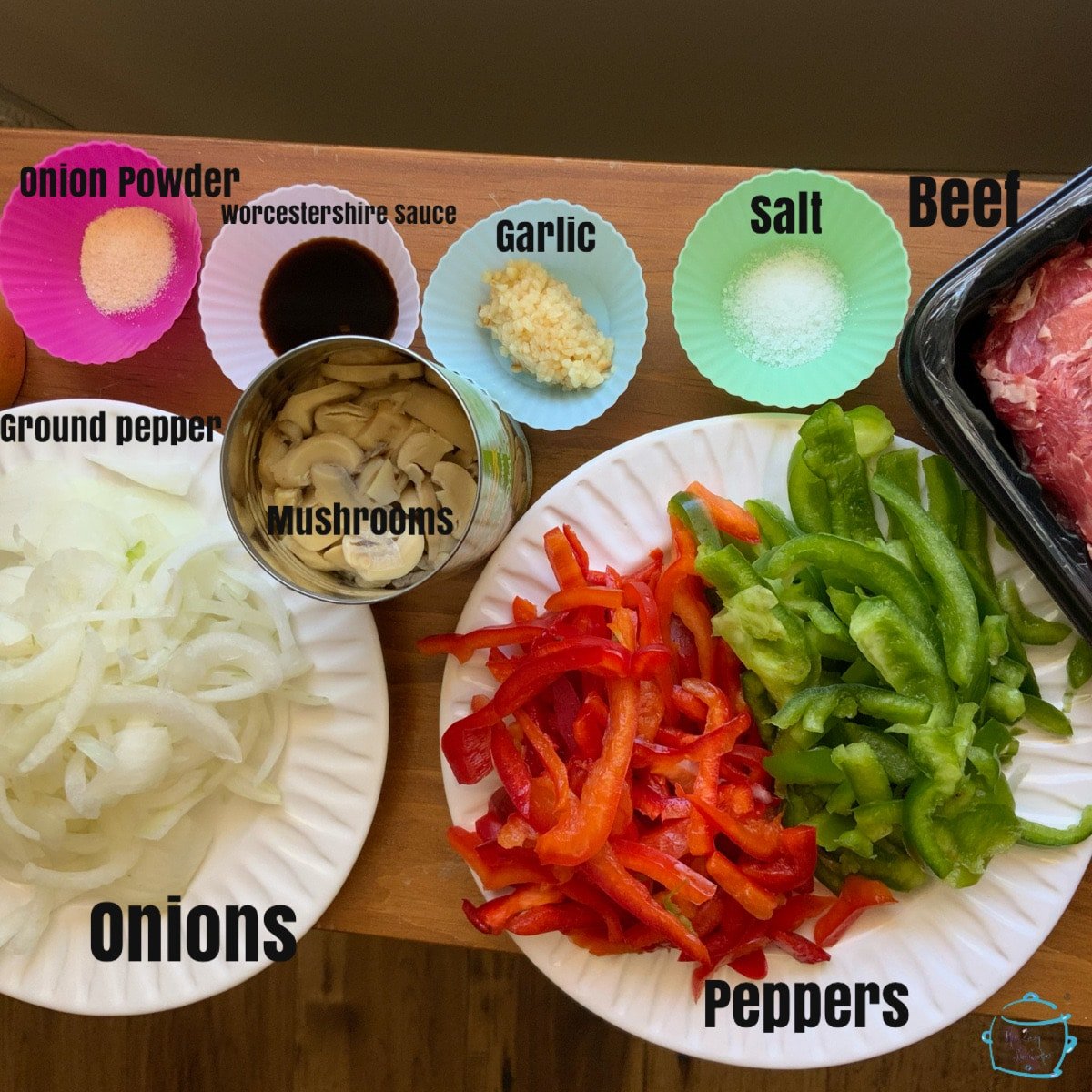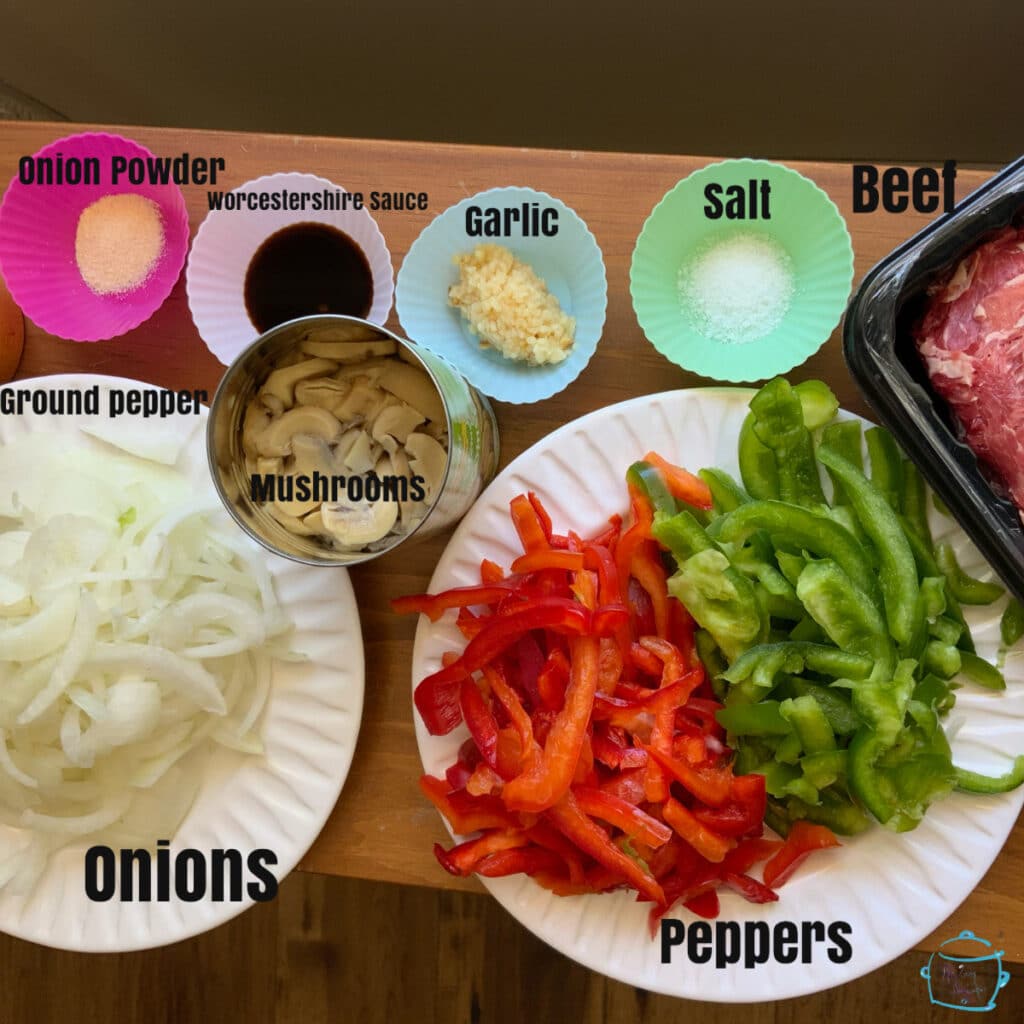 🥣How to make this recipe
To prep for this dish, you will need to slice your onions and bell peppers into strips. A red and green pepper makes for an nice color and flavor variety, but you can really use two peppers of any color. If you are starting with a roast, you will want to slice or shave it as thinly as possible. Since I am lazy and I really like to use very thin beef, I prefer to buy packages of beef that are already sliced or shaved. The mushroom you use in the recipe should also be sliced. Both fresh and canned mushrooms work well.
Once everything is sliced, diced and measured, place it all in your slow cooker. Stir with a large spoon to fully mix. Cover and cook on low 4-6 hours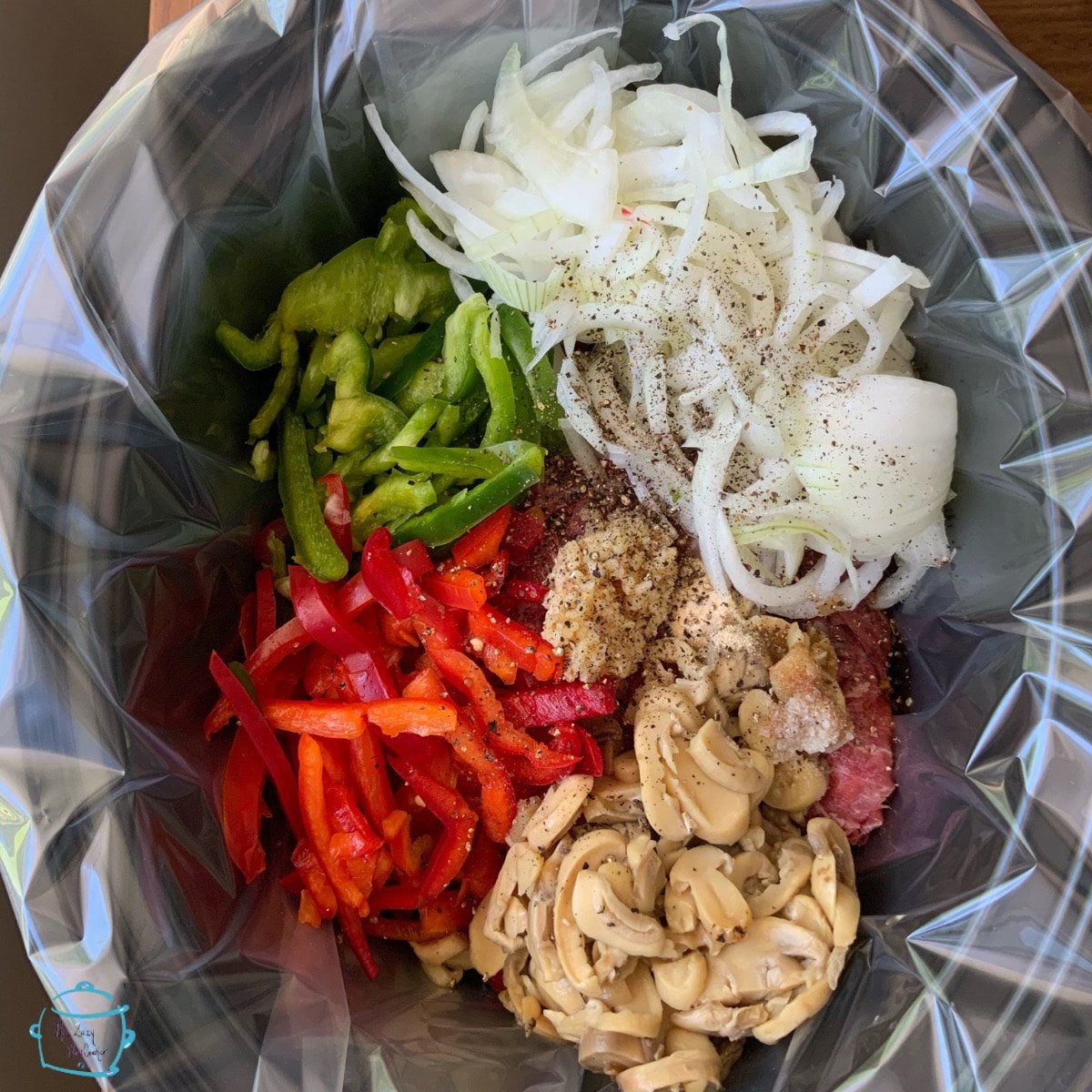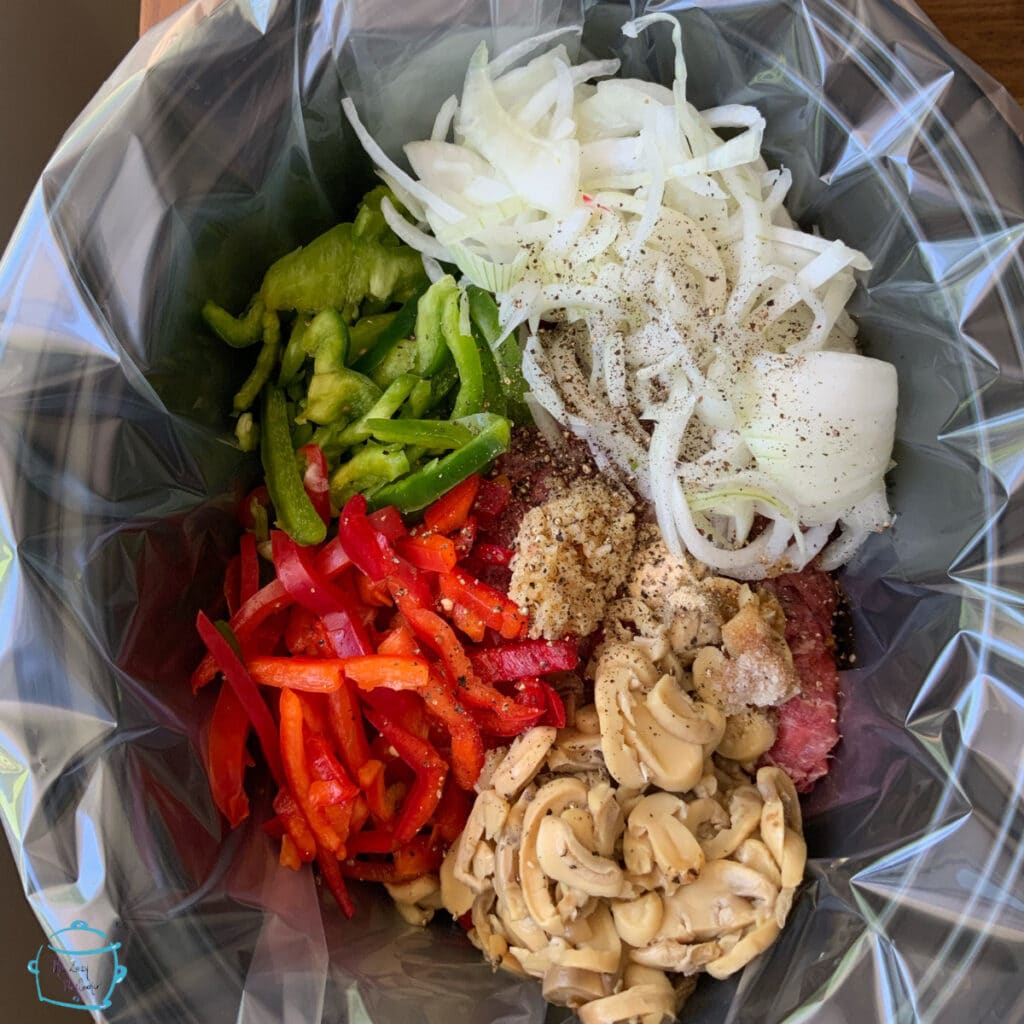 Just prior to serving, cut open your hoagie (Italian) rolls and brush lightly with olive oil. Place in an oven or toaster oven and toast lightly. Add 2-3 slices of provolone cheese to the roll and return to oven long enough for the cheese to melt and get gooey. Fill cheese-lined rolls with your meat mixture and those Philly style cheesesteak sandwiches are ready for the dinner table!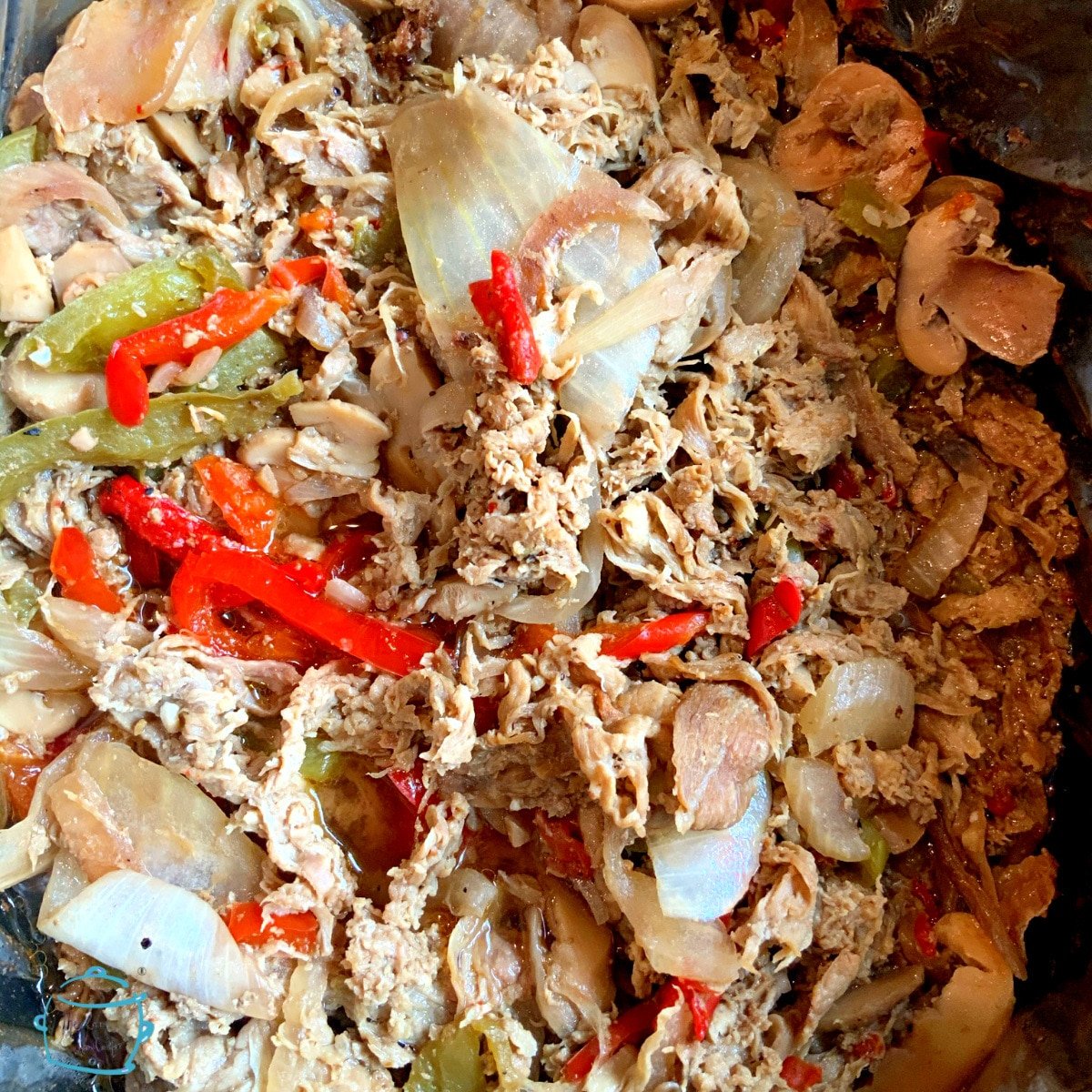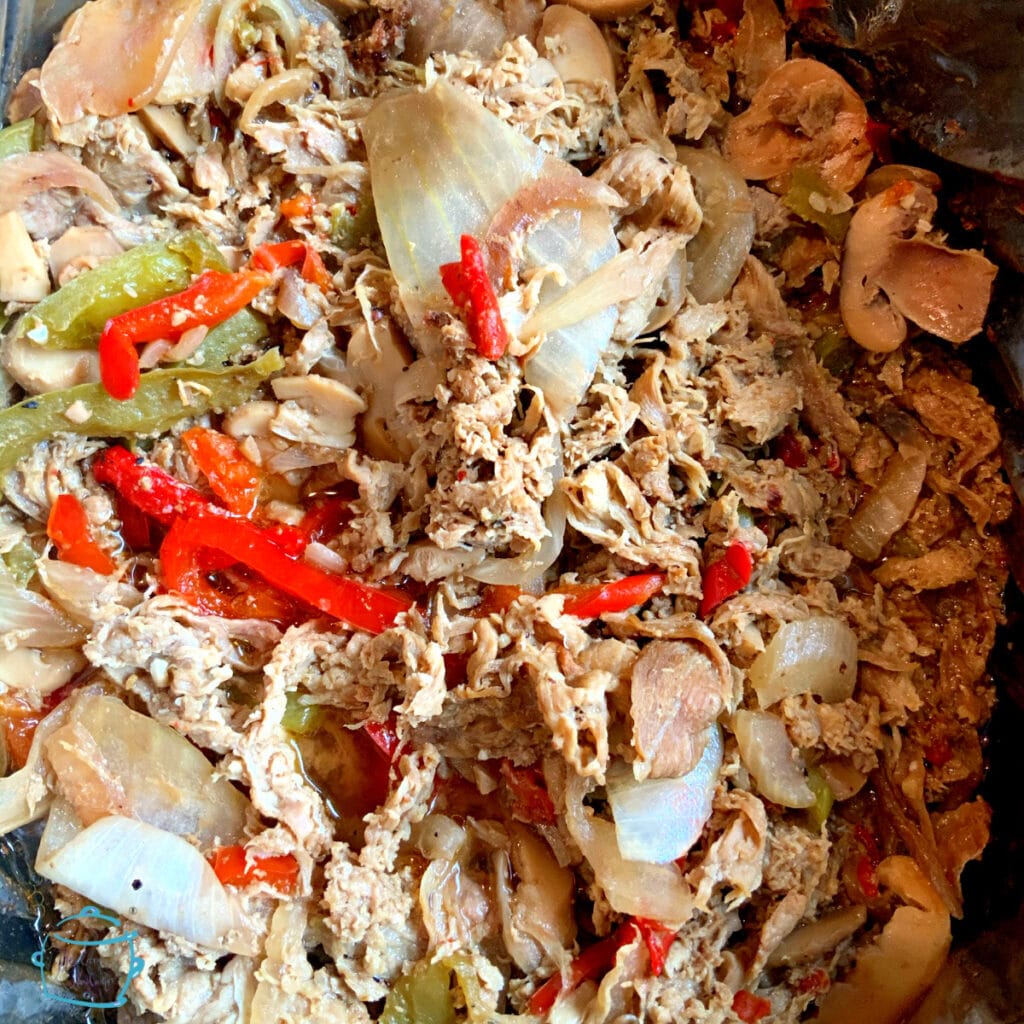 🍽Serving suggestions
As an alternative to provolone cheese, Cheez Whiz is a favorite among Philadelphians. To add an extra touch of authenticity to your cheesesteak sandwich, open up a jar of Whiz and melt some in a microwave safe bowl. This melted goodness can then just be poured right on top of your sandwich. Other traditional topping options include ketchup, hot peppers, hot sauce and pizza sauce. Favorite side dishes are of course French fries and fried onion rings. Corn spoonbread and cheesy potatoes are also great side options.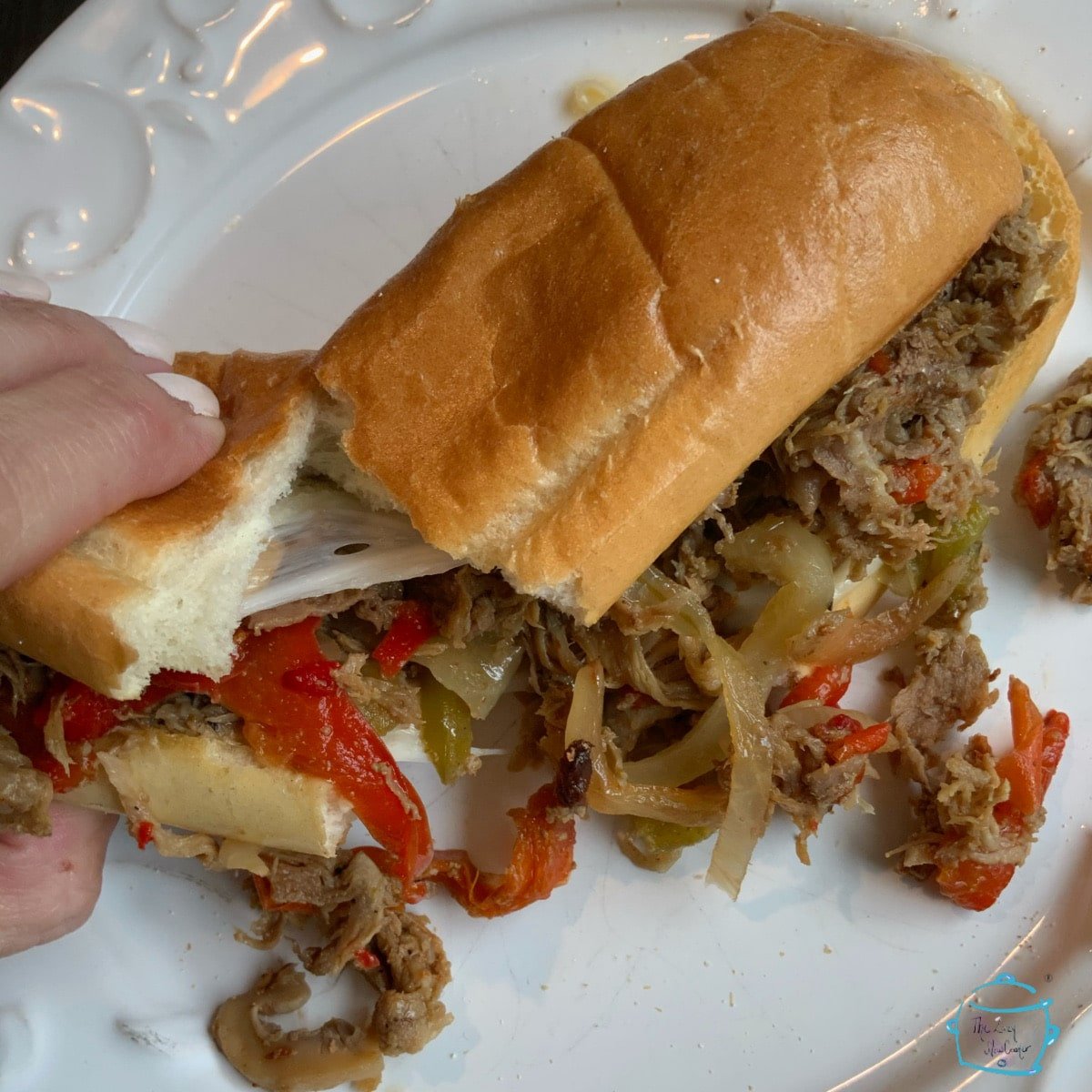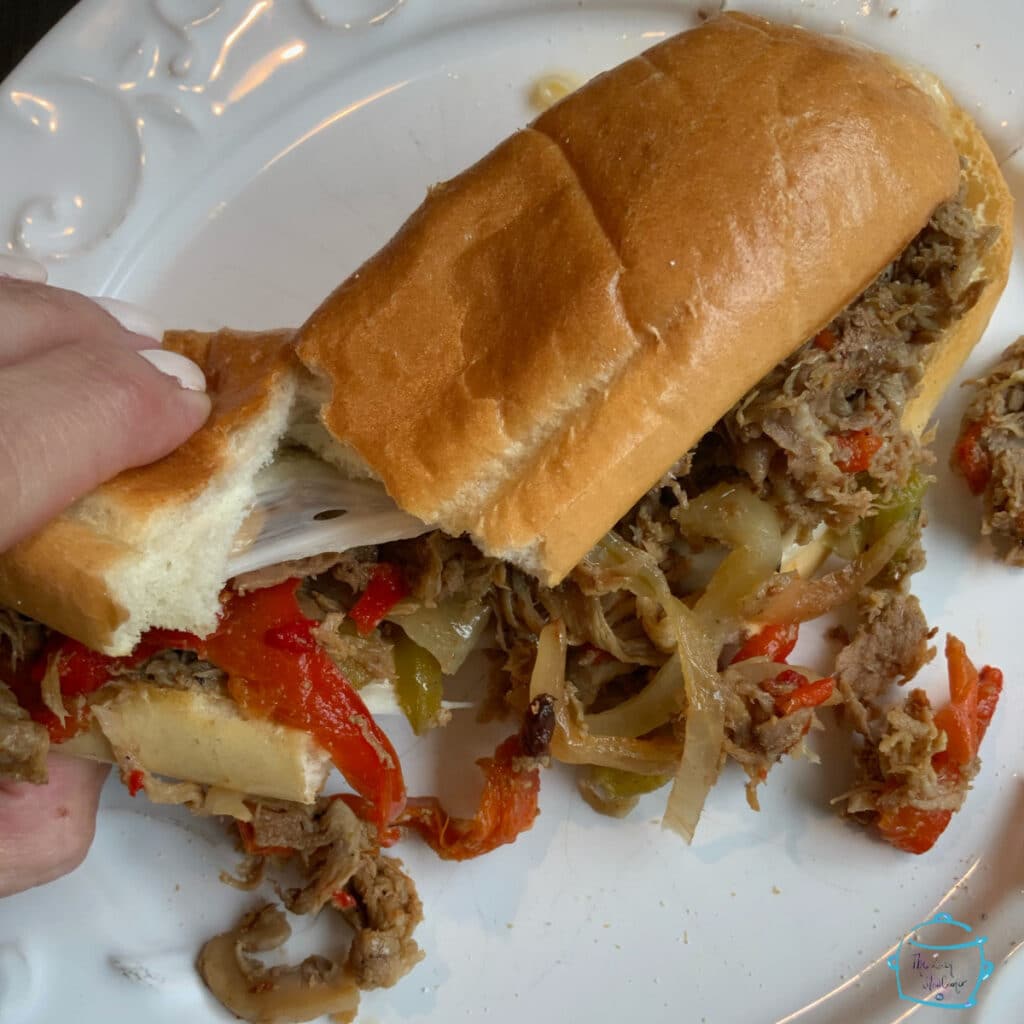 Storing leftovers
Slow cooker cheesesteak filling will store really well in both the fridge and freezer. I recommend storing the cooked meat/pepper/onion/mushroom mixture in airtight, meal sized containers. They will last about 3-4 days in the refrigerator and up to about 3 months in the freezer. Of course, this assumes you have any leftovers!
😉Hints & hacks
To make the easiest slow cooker cheesesteaks possible, you can buy beef already shaved and onions, peppers and mushrooms already cut up. This makes for the ultimate "dump and go" meal.
If your butcher doesn't sell shaved beef, the next best option is to buy rib eye beef and slice it as thin as you possibly can.
The thinner the beef is, the more authentic it will be in this recipe!
Both fresh and canned mushrooms work well in this recipe. Frozen, pre-sliced onions and peppers will also work well.
This is a perfect meal for days when your people will be eating at different times. After the cooking time, turn your slow cooker to warm (or have it automatically switch to warm if your slow cooker has this feature) and everyone can have a hot and filling meal, when they are ready to eat.
I always recommend the use of a slow cooker liner. Of course, this is an optional step. I like to purchase my liners in bulk for a less expensive per-piece price.
In the market for a new slow cooker? Here is the one I am currently lusting after.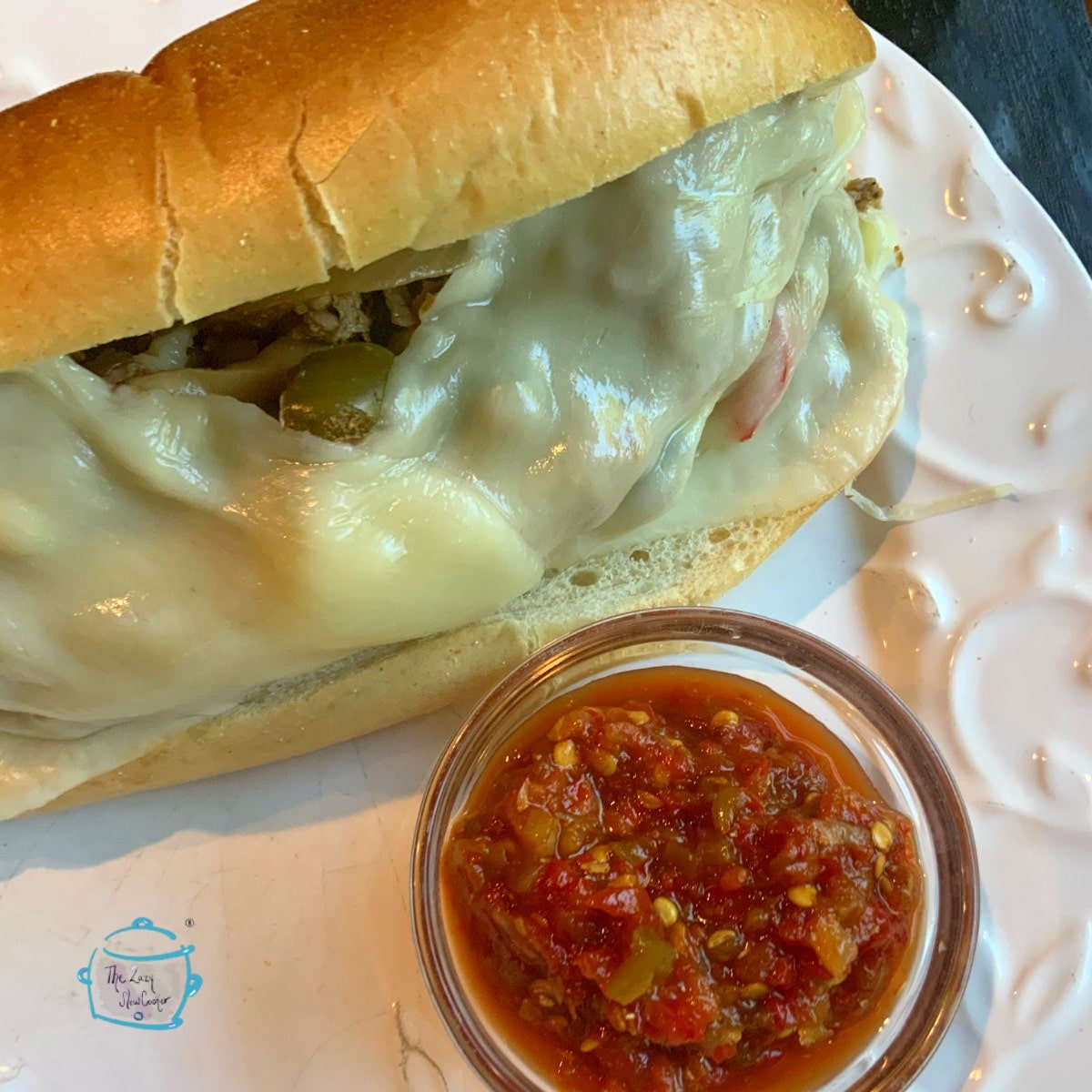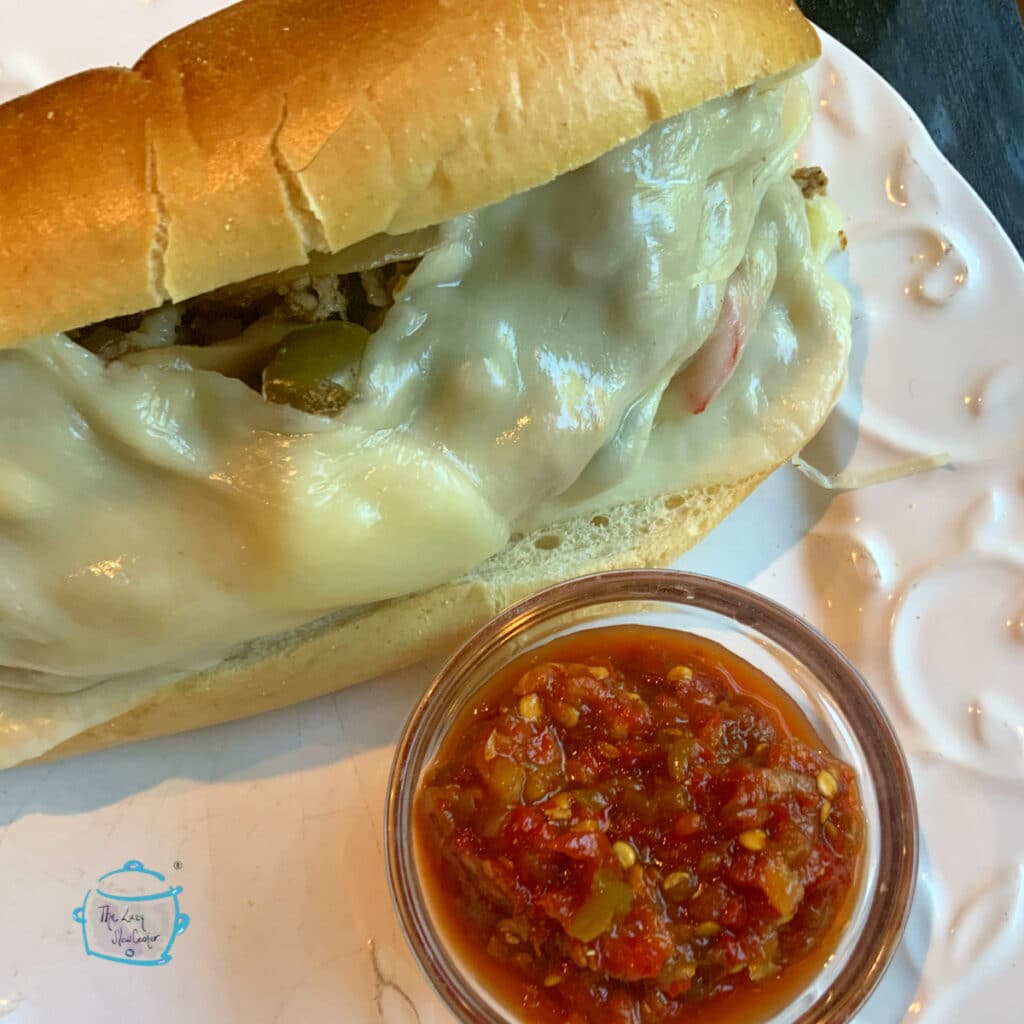 ❓Frequently asked questions
What does it mean to order a cheesesteak "wit"
Philadelphians sometimes have a language all their own. It is not uncommon to hear people in local eateries ordering their cheesesteaks "wit". Wit is Philadelphian for "with" and it refers to onions. So ordering a cheesesteak "wit"means you are requesting fried onions. Wit-out is, of course is how those who don't want onions order their sandwiches.
I don't eat cheese, can I eat this without it?
Yes! A cheesesteak without the cheese is called a steak sandwich and is fully delicious on its own!
What is the difference between a cheesesteak sandwich and a cheesesteak hoagie?
In case you aren't aware, "hoagie" is the term we use in Philly for a cold sub (submarine) sandwich. Cheesesteaks can be ordered as a fully hot sandwich or as a "cheesesteak hoagie". A cheesesteak hoagie hsd the hot beef and cheese mixture combined with regular (cold) lettuce and tomato . A regular cheesesteak does not include any raw vegetables.
Where did the concept of a "cheesesteak" first come from?
The cheesesteak with invented in the 1930's by a Philadelphia hot dog vendor named Pat Olivieri.
As an Amazon Associate, I earn from qualifying purchases.
📖 Recipe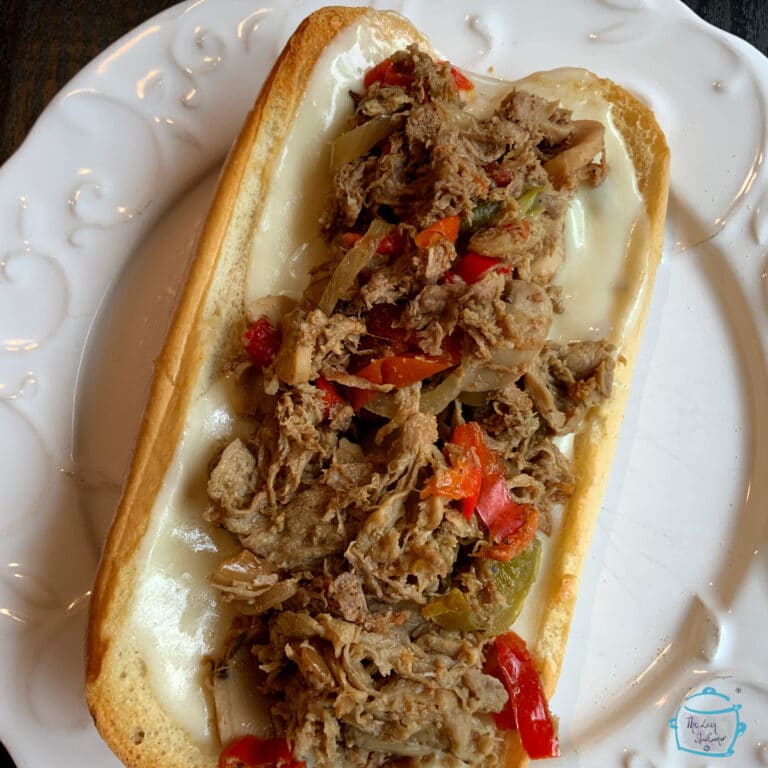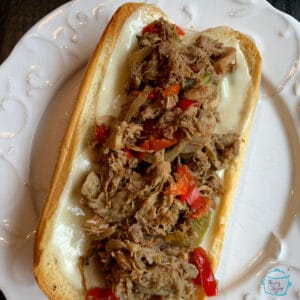 Lazy Slow Cooker Cheesesteaks
Slow cooker cheesesteaks are a delicious and easy "Philly style" dinner you can make right in your own kitchen. Tender shredded beef, caramelized onions, fresh peppers and mushrooms all slow cooked together to make a unforgettable (but easy) meal all will love.
Print
Pin
Rate
Save
Saved!
Equipment
3.5 qt slow cooker or larger

Knife and cutting board

Mixing Spoon
Ingredients
1½

lbs

shaved or thinly sliced beef

2

peppers, cut into strips

1 green and 1 red

1

medium

onion, sliced

1

cup

mushrooms, sliced

both canned and fresh will work

1

tablespoon

garlic, minced

1

tablespoon

Worcestershire sauce

½

teaspoon

onion powder

½

teaspoon

salt

½

teaspoon

fresh ground pepper

hoagie rolls

sliced provolone cheese
Instructions
place liner in slow cooker, if using

drain all liquid from can, if using canned mushrooms

Add beef, peppers, onion, mushrooms and all spices to slow cooker

cover and cook on low 5-6 hours until all beef is fully cooked

slice open a hoagie (Italian) roll and brush will olive oil (optional)

place two slices of provolone cheese on your toasted bread and return to oven to melt cheese. This will just take a couple of minutes

place meat mixture on bread with melted cheese to make a sandwich
Nutrition
Calories:
232
kcal
|
Carbohydrates:
6
g
|
Protein:
23
g
|
Fat:
13
g
|
Saturated Fat:
6
g
|
Polyunsaturated Fat:
1
g
|
Monounsaturated Fat:
7
g
|
Trans Fat:
1
g
|
Cholesterol:
78
mg
|
Sodium:
317
mg
|
Potassium:
568
mg
|
Fiber:
1
g
|
Sugar:
3
g
|
Vitamin A:
1259
IU
|
Vitamin C:
53
mg
|
Calcium:
33
mg
|
Iron:
3
mg
Check out our latest on Instagram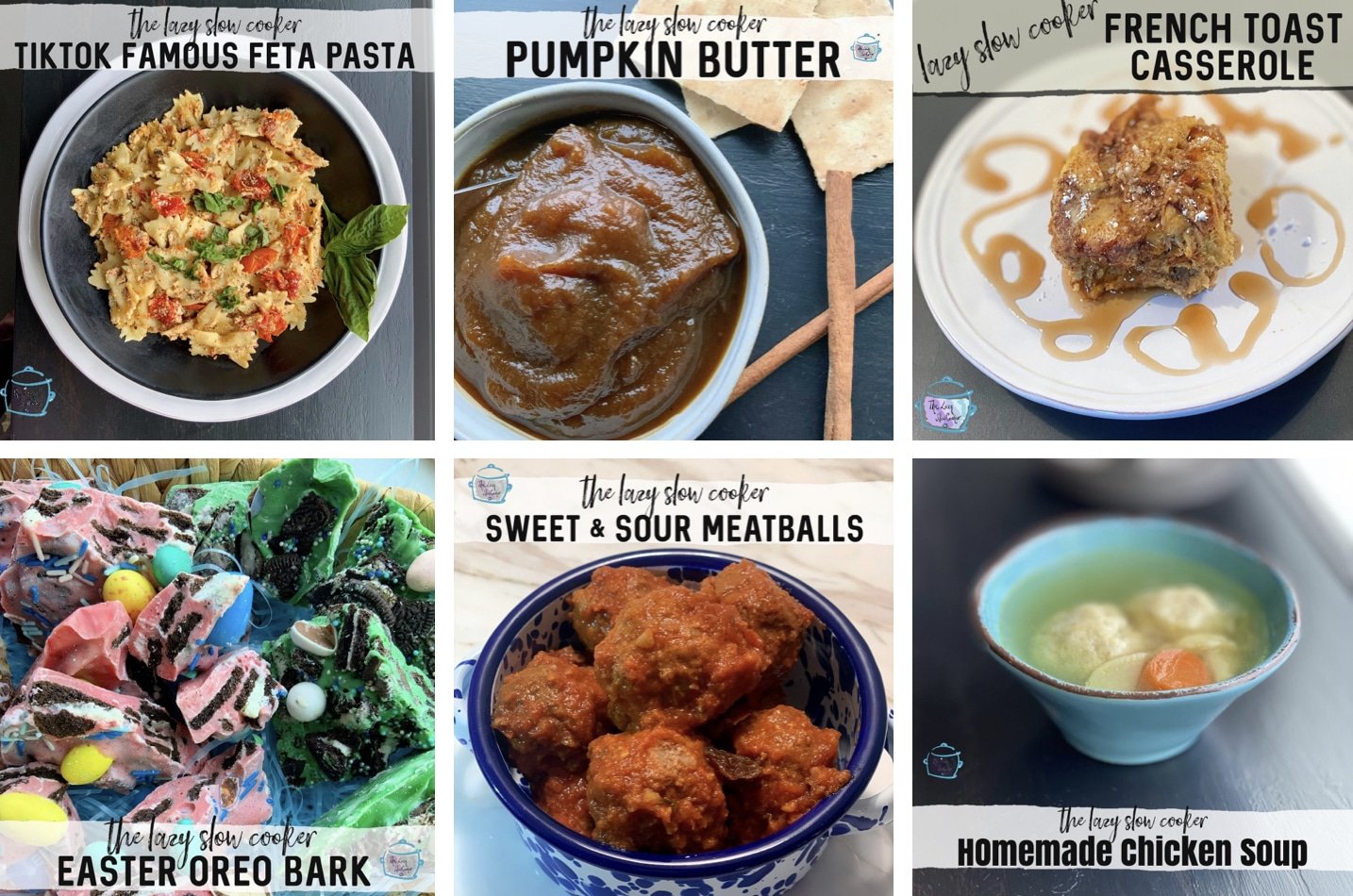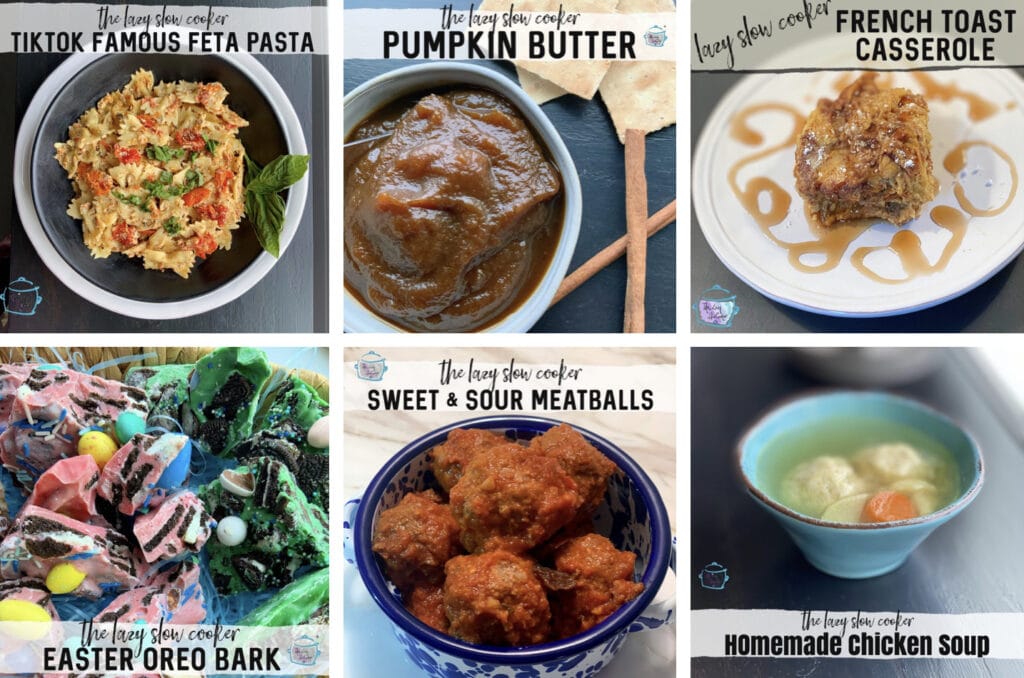 Have you made any of our recipes? We would love to hear what you think in the comment section below! 💕