The Easiest Way To Make A Fun Pizza Bagel bake!
Jump to Recipe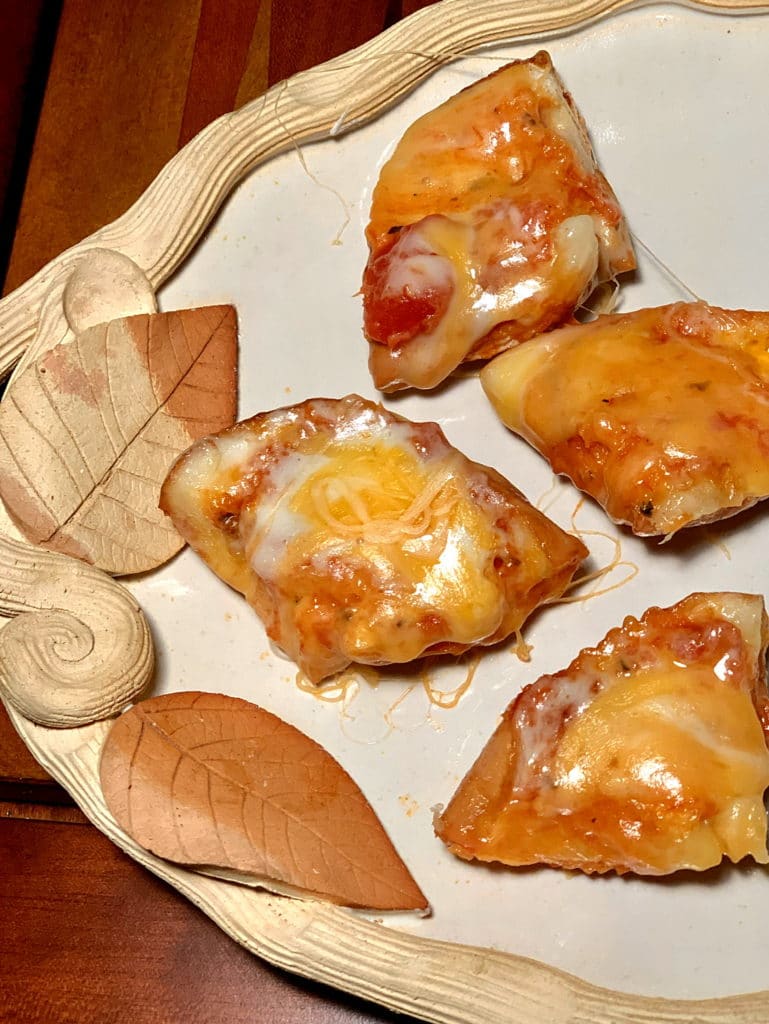 Multi-tasking has become a way of life. Somehow we are supposed to work, run errands, make meals and answer various types of digital message - all at the same time. Not that long ago, much correspondence came via snail-mail. It sometimes took a full week to receive the answer to a simple question. Now, everything is instantaneous. It is practically assumed that if you have two hands, you are able to to perform two separate tasks simultaneously. Unfortunately, we only have one brain!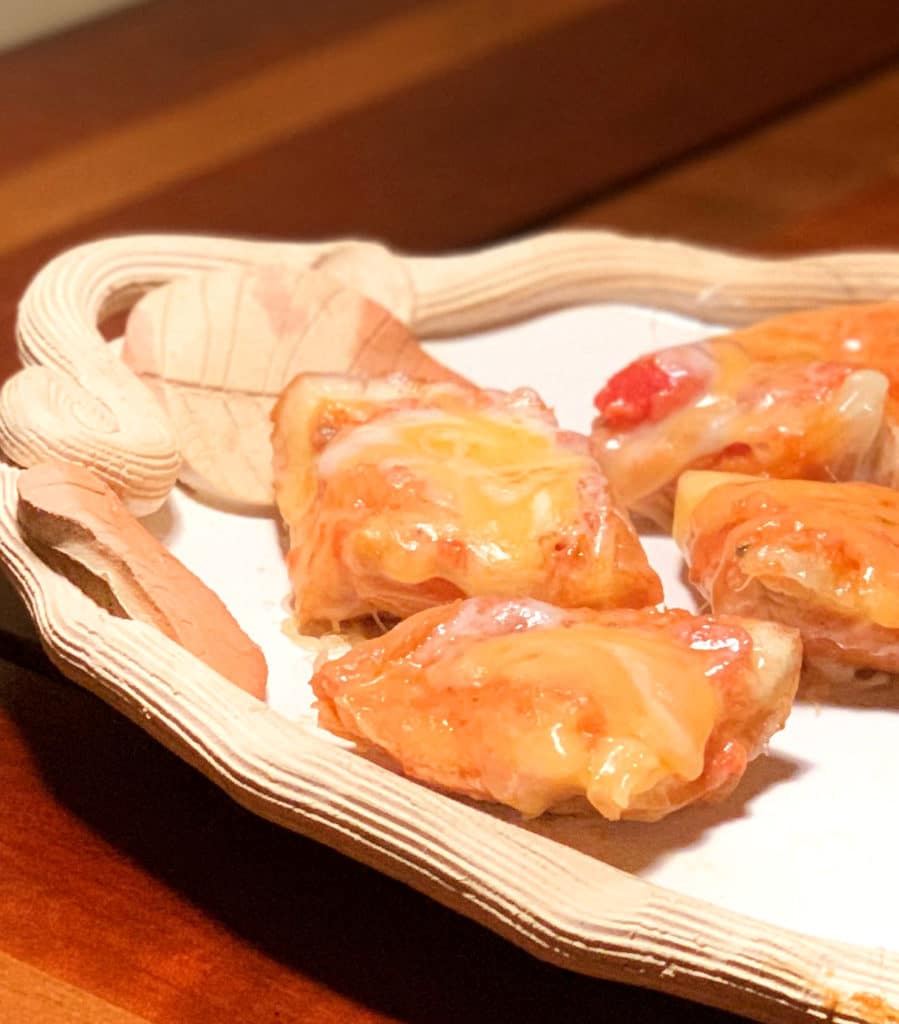 Multi-tasking at its laziest
Bring the old fashioned slow cooker into the scene and it immediately takes you back to simpler time while somehow managing to be totally current. It is the ultimate multi-tasking machine. Just throw some food into it before work and you are basically multi-tasking all day. For example, I am currently typing this blog AND making soup. Multi-tasking at its finest. And without over taxing my tired brain!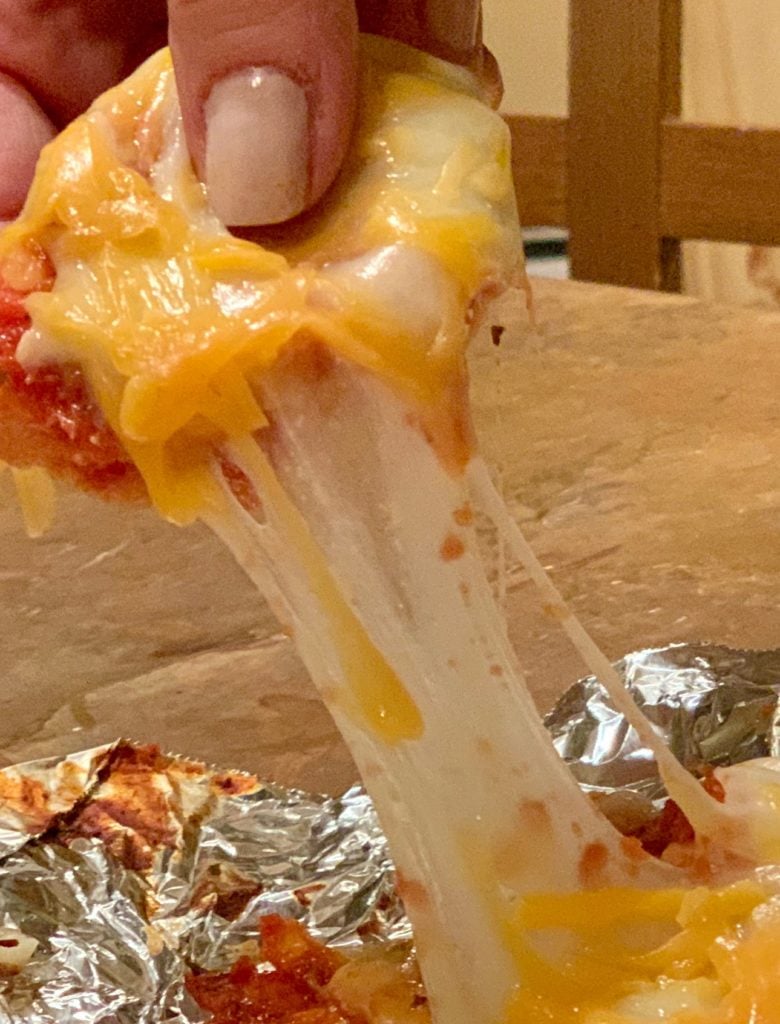 This recipe represents another way your slow cooker can help you in your multi-tasking pursuits. Need to make an appetizer that will be ready just at the right time while simultaneously prepping the main course? This is the answer! Looking for a quick meal that can heat up with absolutely no oversight while you help your kids prep their Halloween costumes? Throw this in the slow cooker and get those masks and sequins ready to hit the sidewalk. No matter how you need to multi-task, this is the easiest way to make a fun pizza bagel bake! In fact, the hardest part of this recipe is trying not to drip pizza sauce on yourself.
Pizza Bagel Bake Hacks:
This is the PERFECT way to use up those random bagels floating around the bottom or back of your freezer!
This is a great party dish, appetizer, kid friendly meal or game day treat.
Any sort of pizza type sauce will do.
I suggest lining your slow cooker with foil or parchment paper. I sprayed mine with a little non-stick spray. This will allow for the easiest removal from your slow cooker
Looking for more appetizers? Try these: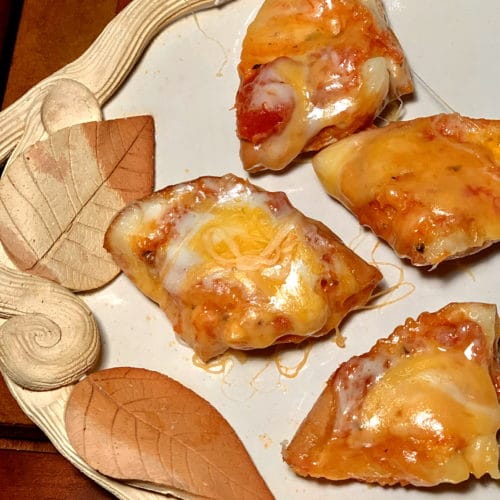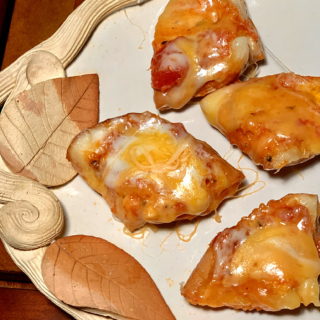 Lazy Pizza Bagel Bake
Bagel pieces topped with savory red sauce and gooey cheese
Print
Pin
Rate
Equipment
6 quart or larger slow cooker, casserole slow cooker
Ingredients
2 - 3

bagels

any type

1

jar

pizza sauce

sliced mozzarella cheese

shredded cheese

your favorite type. I used cheddar
Instructions
put foil on bottom of slow cooker pot. Make sure it extends a few inches up the side all around.

Spray with non-stick spray of choice.

Cook on high for one hour until all cheese is melted.

Serve and watch it disappear!!!!
Nutrition
*This post contains Amazon Affiliate links. As an Amazon Affiliate, I earn from qualifying purchases. This helps to offset the costs of running this website. **Please note that all nutritional, serving size and calorie information is estimated and based solely on the ingredients used, not the offered replacement options or any other substitutions.